10 Bedroom Essentials For A Serene And Luxurious Space
When it comes to getting a good night's sleep, environment is everything. From delicate lighting through to luxury linen, designers are rising to the challenge to help us get our recommended 40 winks. In today's blog, we reveal our 10 bedroom essentials for a serene and luxury space. Now available in the Chaplins Autumn Promotion.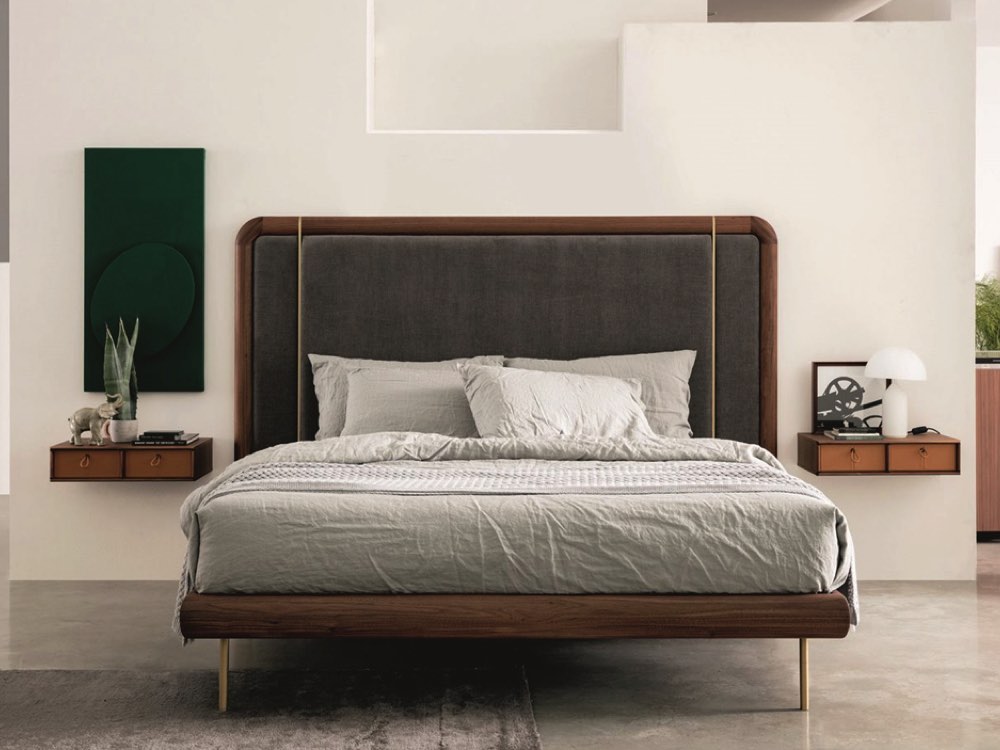 Killian Bed by Porada
---
Choosing the right designer bed for your home is possibly one of the most important purchases you'll make on your interior journey. At Chaplins, we crave comfort and then some. Start by investing in a premium mattress that will promote good spinal health in every position. Next, look for a quality frame and statement headboard that will lure you in every time you enter your bedroom. Killian by Porada is one such example. Crafted from premium Canaletta Walnut, its elegant frame and velvet headboard oozes Art Deco chic. You can even add optional marble bedside tables into the headboard to help maximise floor space.
Gliss Master Skin Wardrobes
---
Contemporary bedroom storage should be sleek, discrete and made for you. This approach shuns tidying up in favour of organisational systems that are easy to stick to and tailored to your lifestyle. Such bespoke solutions can be found in the Gliss Master Wardrobes by Molteni&C. Of all the customisable modules, we're particularly fond of the Skin series, which features invisible hinges and plush eco-skin leather for a tactile and luxurious look. Inside is a labyrinth of pull-out shirt racks, trays and jewellery cases that makes it easy to locate and store your finest garms.
Mirage Rug 
---
Tactility is a must when it comes to creating an inviting bedroom. One of the easiest ways to increase visual softness is with a glamorous rug. Look for New Zealand wool and graphic patterns for a soft and sumptuous piece of floor art.
 Wish Magnum Wall Mirror
---
No bedroom would be complete without a contemporary wall mirror. We recommend opting for one that is large enough to check out your entire outfit and that creates the illusion of a larger space. Be strategic in it's positioning, hanging it close or opposite your dressing area.
Clover Table Lamp 
---
Beautiful lighting is perhaps the most cherished tool in a designer's arsenal.  Not only does it offer a route to an intimate and inspiring bedroom, but it helps draw out existing design features within a space. One look we're currently loving is the use of ethereal orbs that provide a soft gush of illumination either side of the bed. Ideal for reading or setting the mood, Lasvit's Clover Table Lamp ensures one such whimsical decorative touch.
Amphora Bedside Table
---
Bedside tables are perfect for keeping everything you love at arm's length. For the bedroom, we tend to prefer drawer units over the traditional side tables. Not only do these provide more discreet storage possibilities but they tend to stay more organised that the latter — a must for any restful sleeping environment.
Mala Bench
---
We also love the idea of an end-of-bed-bench. As well as providing a flexible seating option, it can be used to keep track of extra bed cushions or as a place to lay out your gym outfit for the next morning. To this end, we recommend Schönbuch's Mala Bench, a sleek Scandi design that provides a powerful pop of colour. If pink isn't your thing, fear not, it also comes in a wide range of glossy lacquers.
Venere Dressing Table
---
Creating a joyful living space is sometimes as simple as carving out zones which allow us to make time for ourselves. And whether that's a writing desk, dressing table or foosball machine, these inclusions never fail to delight. Our collection of designer dressing tables is a reminder to take some "me-time" and promise to make getting ready a glamorous affair.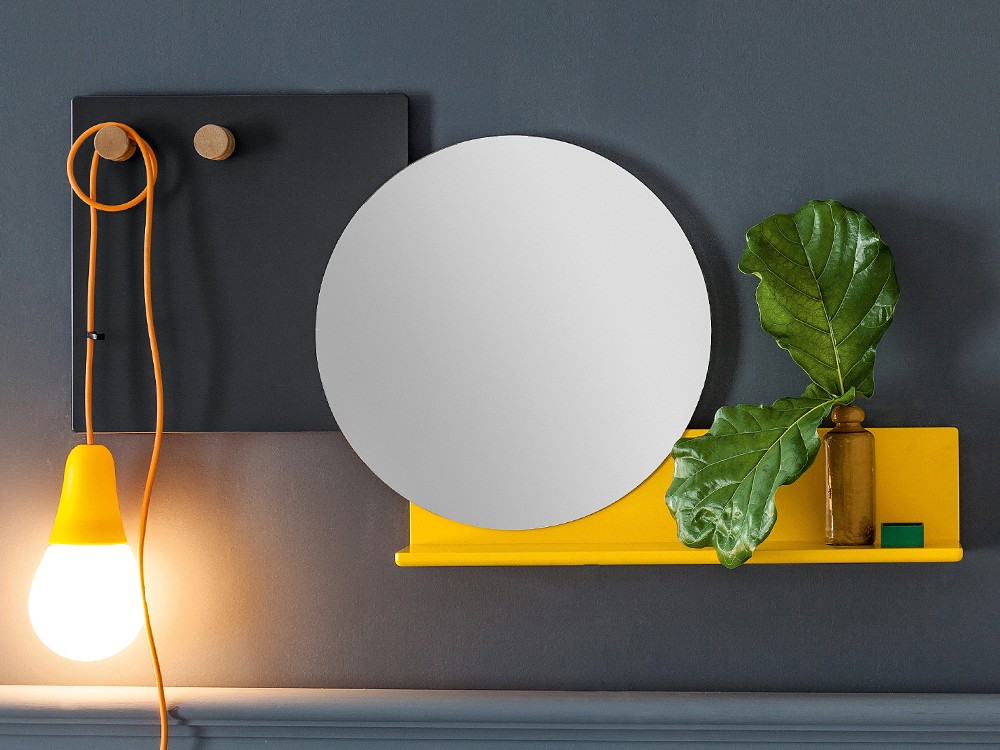 Piers Stand With Mirror
---
Blanks walls can have a somewhat numbing effect on your decor. Be sure to take advantage of the space you have with a couple of stylish shelves. Not only will this provide additional storage space for books and candles, but they also work as a dramatic (and more affordable) wall art. Bonaldo's Piers is particularly stylish and has the added perk of a handy mirror.
Fidelio Chest of Drawers
---
At Chaplins, we love using leather in unusual or unexpected ways. Poltrona Frau's Fidelio collection reveals hard furnishings cloaked in soft Italian leather, providing an undeniably luxe twist on traditional storage. This colludes with the statement top to provide a rich and highly tactile sleeping environment.
Is there anything you can't get to sleep without? Let us know your bedroom essentials on Twitter, Facebook or Instagram. Alternatively, you can shop these statement styles with up to 15% off online and in-store at Chaplins. We look forward to seeing you there. 
SHOP LUXURIOUS BEDROOM FURNITURE AND LIGHTING AT CHAPLINS