13 Events To Visit During London Design Festival 2018
September is an exciting month for design enthusiasts. Home to London Design Week, Decorex, the London Biennale and many more, it can be easy to get lost in the frenzy, the programme of lectures and launches swirling together in one heady cocktail of style. With the festivities set to span an even greater radius this year, we've selected 13 must-see events for anyone looking to get ahead in the style stakes this season.
Foscarini Rooms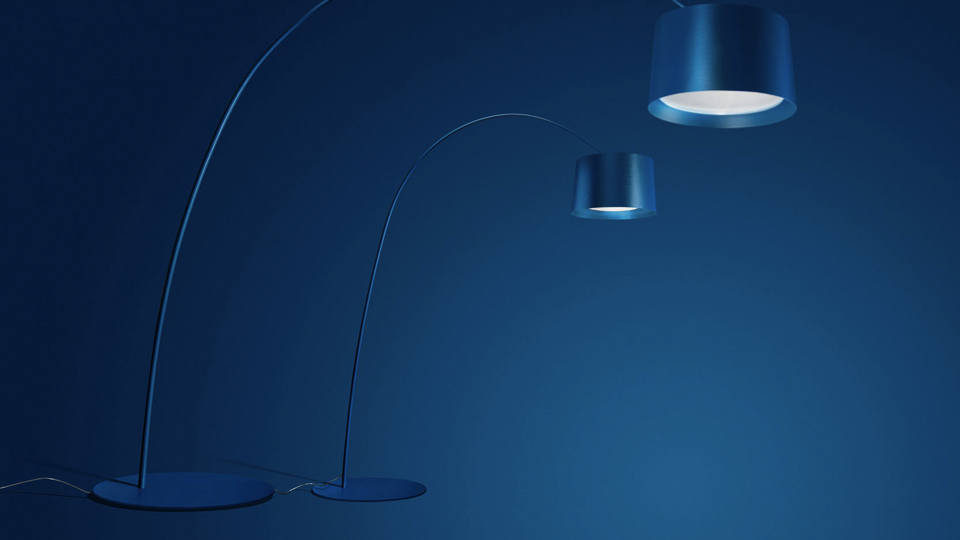 Colour has been an essential part of the Foscarini brand since its inception in 1981. For LDW 2018, the Italian lighting atelier will be taking over the ONEROOM Gallery in the heart of Shoreditch to take visitors on an immersive exploration of light and its constituent colours. Each floor will play host to a different hue, offering a first look at the new Colour collection as well as some old favourites in new outfits.  ONEROOM Gallery, 9 French Place, London E1 6JB.
Cappellini: Jasper Morrison – 30 Years of Successful Products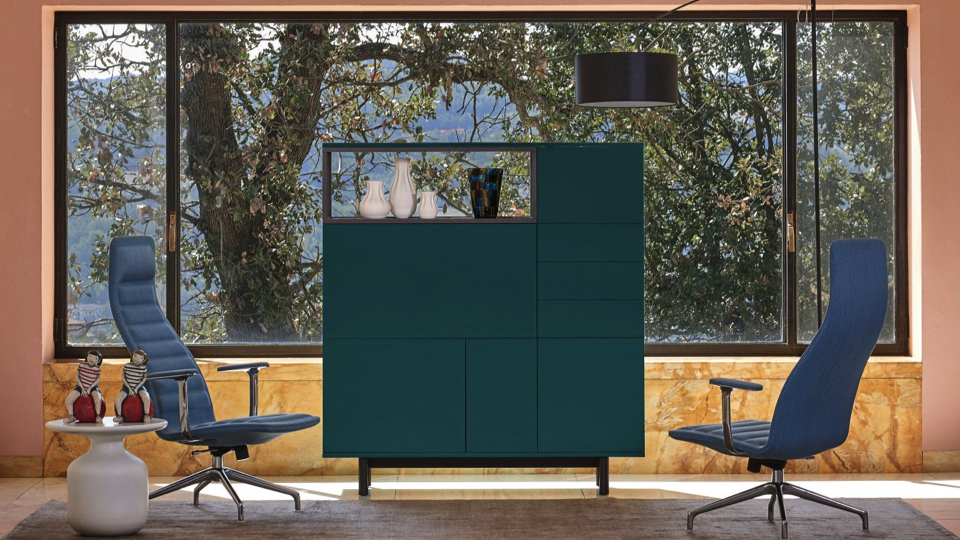 Jasper Morrison is one of the most successful British designers in history. His sleek, minimal designs have found a home at the likes of Vitra, Magis and Flos but it's at Cappellini that he's enjoyed a particularly successful relationship. To celebrate, he'll be giving several talks shining a light on their partnership as well as a host of other pressing design issues. While the event is listed as invite only, the showroom is open to all throughout the week and you can bet we'll be reporting back on the action in our follow up trend report. Cappellini UK, 150 St John Street EC1V 4UD.
Knoll: 80 Years of Design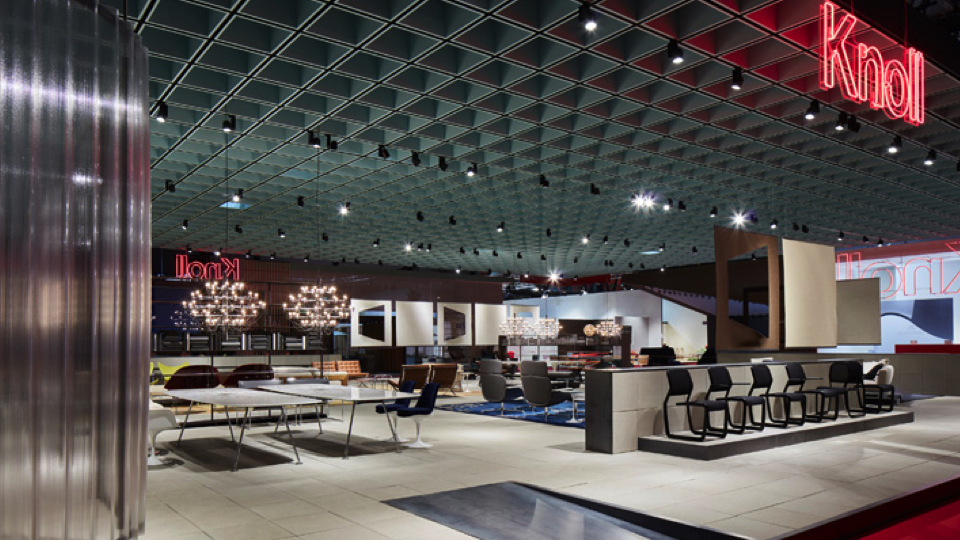 Cappellini isn't the only one feeling nostalgic, Knoll will be celebrating their 80th birthday replete with icons from the archives and new additions to the family. Located in the heart of Clerkenwell's design district, it's a must-see for any mid-century modern design geek. 91 Goswell Road, London, EC1V 7EX.
Kartell Wander

The masterminds behind the Masters and Ghost Dining Chairs, Kartell is an Italian manufacturer with an immense history. During London Design Festival, they will be unveiling three of their most striking items from Milan Design Week, the Venice and Catwalk chairs and the breathtaking Cara armchair. A mixture of glossy patented finishes and 80s geometric prints, they promise to set the tone for happy, maximalist design through A/W 2018. 223-225 Brompton Road, London SW3 2EJ.
Cassina: This Will Be The Space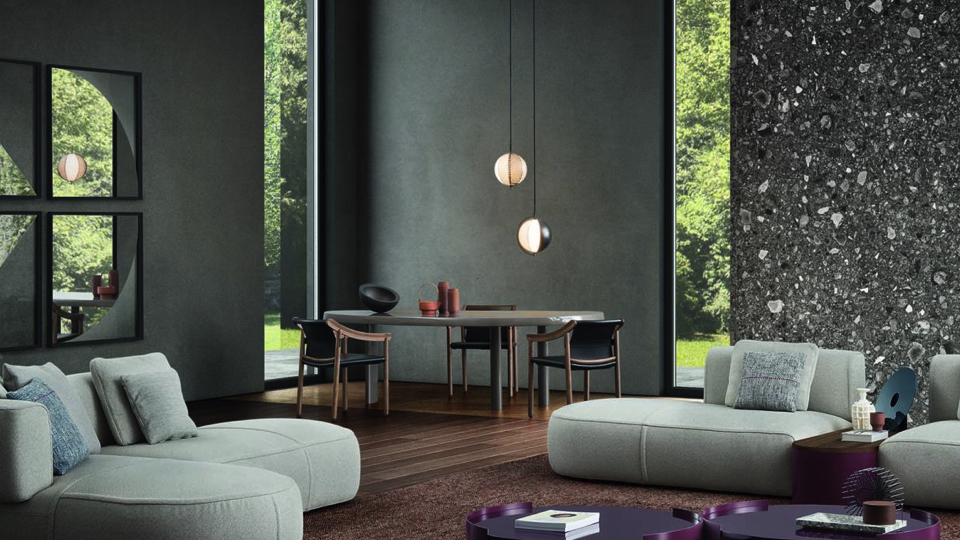 On the 20th September, Patricia Urquiola will be in town to inaugurate Cassina's 2018 This Will Be The Space collection. Featuring Frank Lloyd Wright's stunning limited edition Taliesin armchair and Urquiola's new Bowy Sofa, the showroom will offer an insight into Italy's finest furnishings. 238 – 242 Brompton Road, London SW3 2BB.
Poltrona Frau: Solid Lightness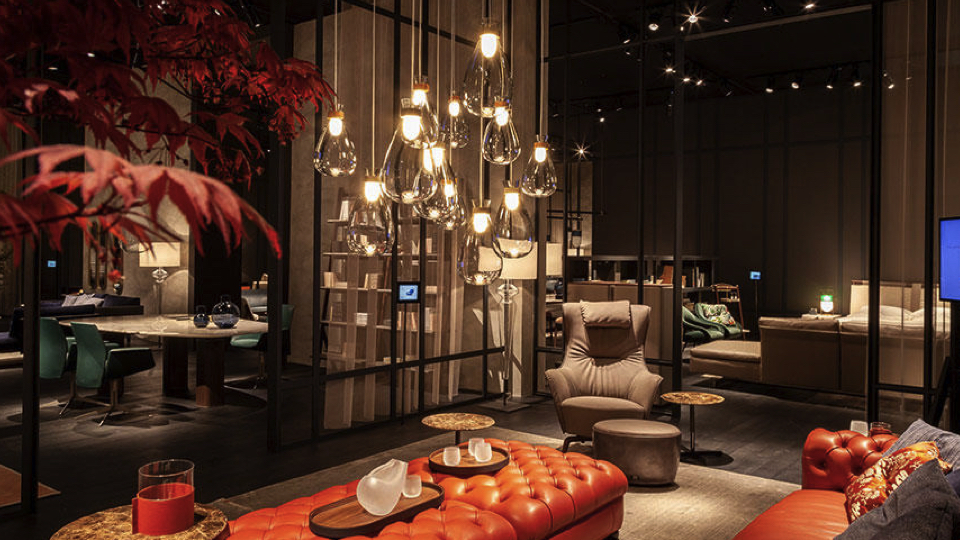 Boasting an array of ethereal pendant lights and plush new furnishings, London Design Festival will be, for many, the first time they get to see the new Poltrona Frau 2018 Collection. Through an interplay of materials, converging of lines and a balance of solids and voids, the Italian leather expert will explore notions of lightness in a contemporary collection of furniture, lighting and accessories by world-renowned designers. 147-153C Fulham Road, London SW3 6SN.
Fritz Hansen Travelling Exhibition: 60 Years of Arne Jacobsen's Work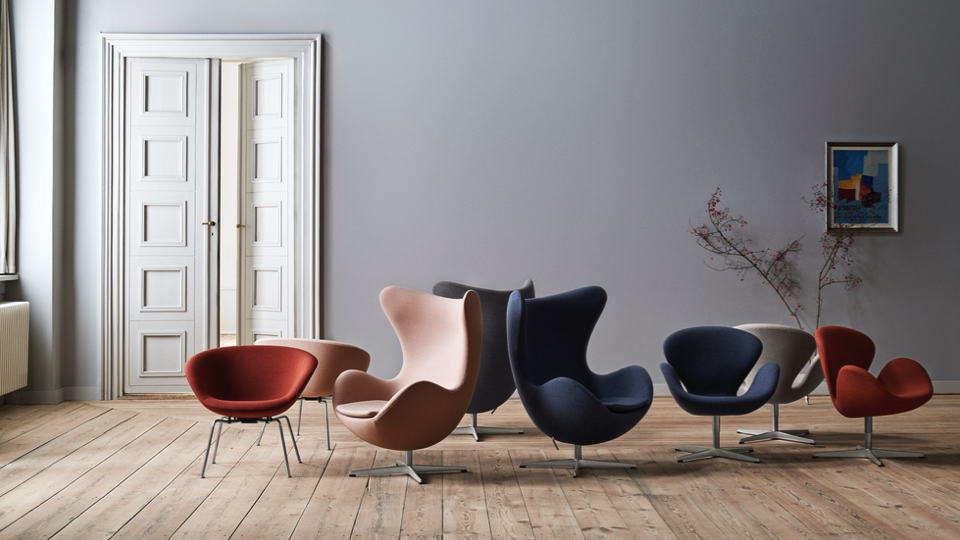 Fritz Hansen's exhibition of the life and times of Arne Jacobsen will be touching down in London to celebrate the 60 years since the opening of his first design hotel, the SAS Royal. It features a cohort of some of his most cherished products as well as plenty of new information about his life and legacy. 13-15 Margaret Street, Fitzrovia, London W1W 8RN.
B&B Italia: Design For Living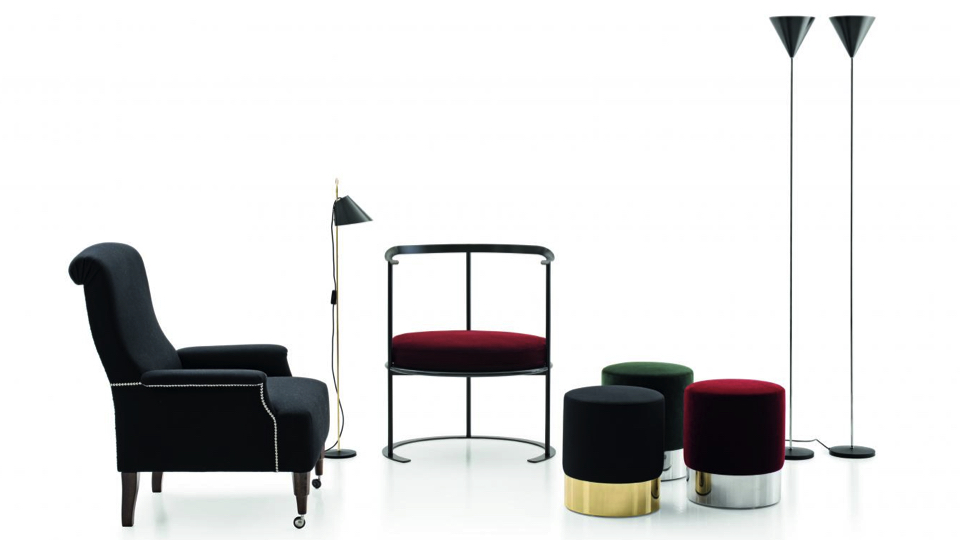 Featuring gorgeous new additions like the Atoll and Eda-Mame Sofas, B&B Italia's showroom is the ultimate destination for inspired Italian living. During London Design Festival, they will also be unveiling the exclusive Luigi Caccia Dominioni collection as pictured above — an elegant selection of furnishings that feed into the current vogue for speak-easy style glamour. 250 Brompton Road, London SW3 2AS.
Original BTC x Superfront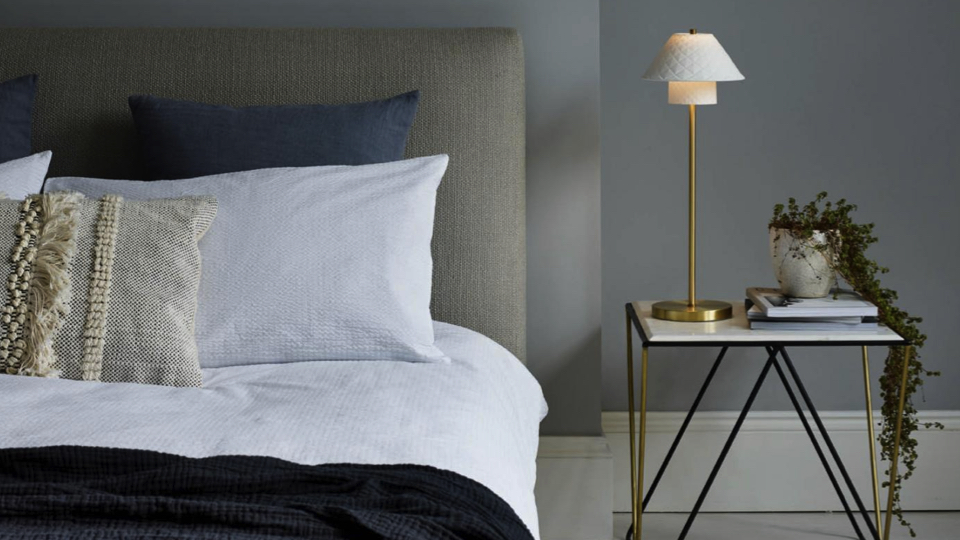 Original BTC has teamed up with Swedish manufacturer Superfront to create an expressive interior pop-up that showcases their luminaires in their best light. Featuring the Oxford Double Table Lamp and an array of other plush furnishings, the installation reveals how the two cultures can complement one and other artistically. 28 Redchurch Street, London, E2 7DP.
Molteni&C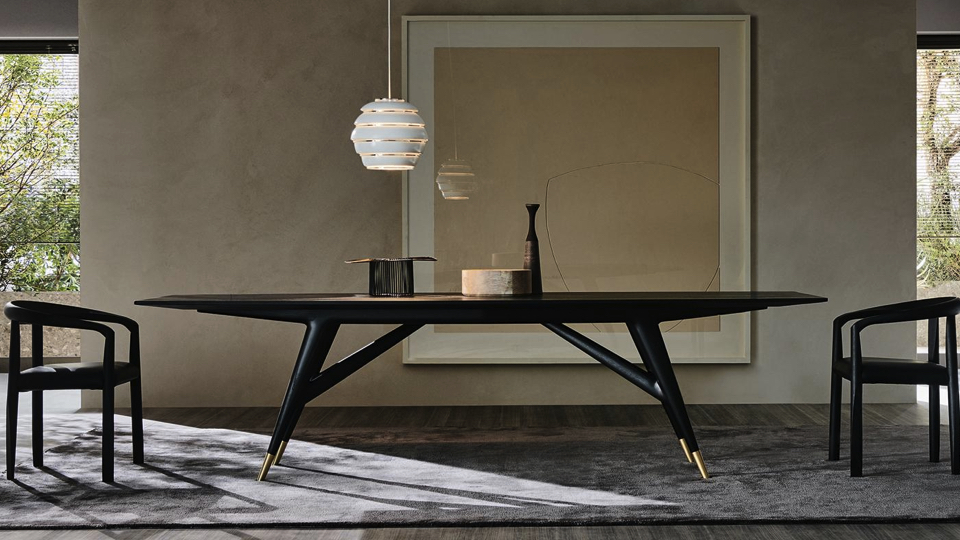 The D.859.1 Dining Table will take centre stage in the Molteni&C showroom during London Design Festival. Originally designed for the Time & Life Building in New York, it is one of a host of novelties that will be on display to celebrate the legacy of this revered icon of mid-century design. 199 Shaftesbury Avenue, London WC2H 8JR.
Porada x Vanity Fair: Journey of Colour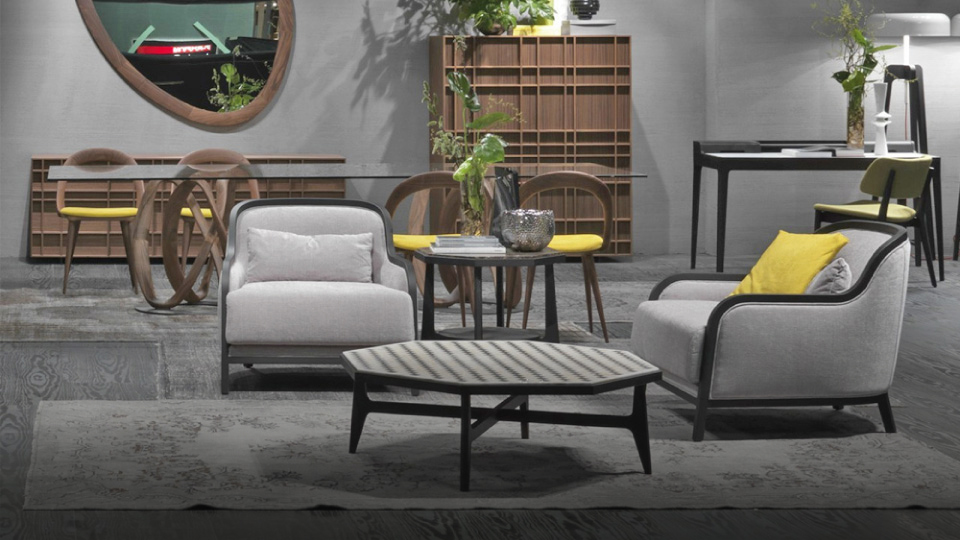 On Monday 17th September, Vanity Fair will be taking over the Porada showroom in the Chelsea Harbor Design Centre to host an illuminating talk with international artist, Moritz Waldemeyer. Renowned for his provocative installations, Waldemeyer will provide valuable insights into his creative process, including the inspiration behind the installation on display in the Design Centre. DCCH, Lots Rd, Fulham, London SW10 0XE.
100% Design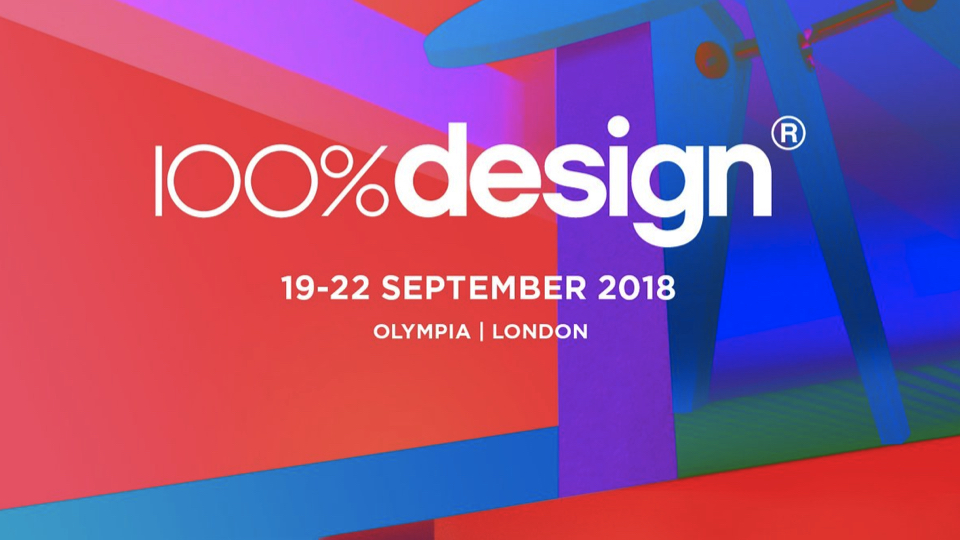 Once again the hallowed halls of London's Olympia will be transformed into a buzzing hive of design delights. With well over 200 stands, exhibitors will be putting their best foot forward to stand out from the crowd. We recommend dropping by Gubi, Verpan, Fritz Hansen, Vitra and Established & Sons stands to check out what's hot and happening in design right now. Olympia London, Hammersmith Road, Kensington, W14 8UX.
Design Junction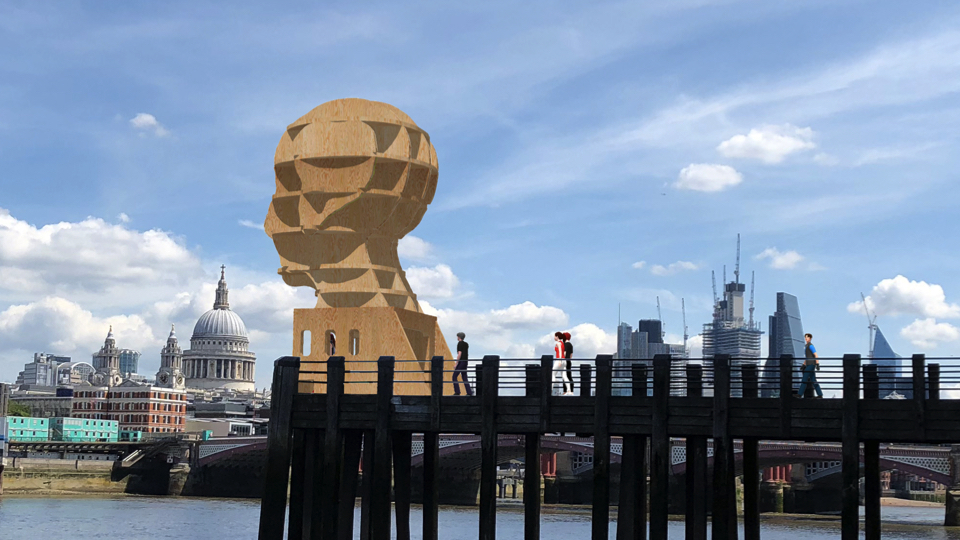 Don't forget to hot foot it over to South Bank for Designjunction, where Steuart Padwick's Head Above Water sculpture will be on display. Meander through the various exhibitions and installations, keeping an eye out for Bontempi Casa, Flos, Ton and Catellani & Smith's stands. Doon Street, London, SE1 9PU.
Wherever you end up, be sure to send us your snaps and keep your eyes peeled on our Instagram, Facebook and Twitter for behind-the-scenes action. And remember, you can find all of these brands and more under one roof at Chaplins in our year-round festival of design.