5 Interiors That Nail Soft Scandi Style
All clean lines and soothing minimalism, Scandinavian style is, in many ways, the aesthetic of our time. In its soft restraint, we find a perfect antidote to modern life and the chance to express our vision of how we wish the world could be. However, like any widely adopted trend, it opens itself to new iterations and interpretations. The new Soft Scandi (as aptly coined by Michelle O'Gundehin) is therefore rich and resonant, less concerned with finding the purest design possible and more open to playful dollops of colour and texture. In this week's blog post, we've rounded up 5 interiors that nail Soft Scandi style alongside our usual tips of how to achieve this look at home.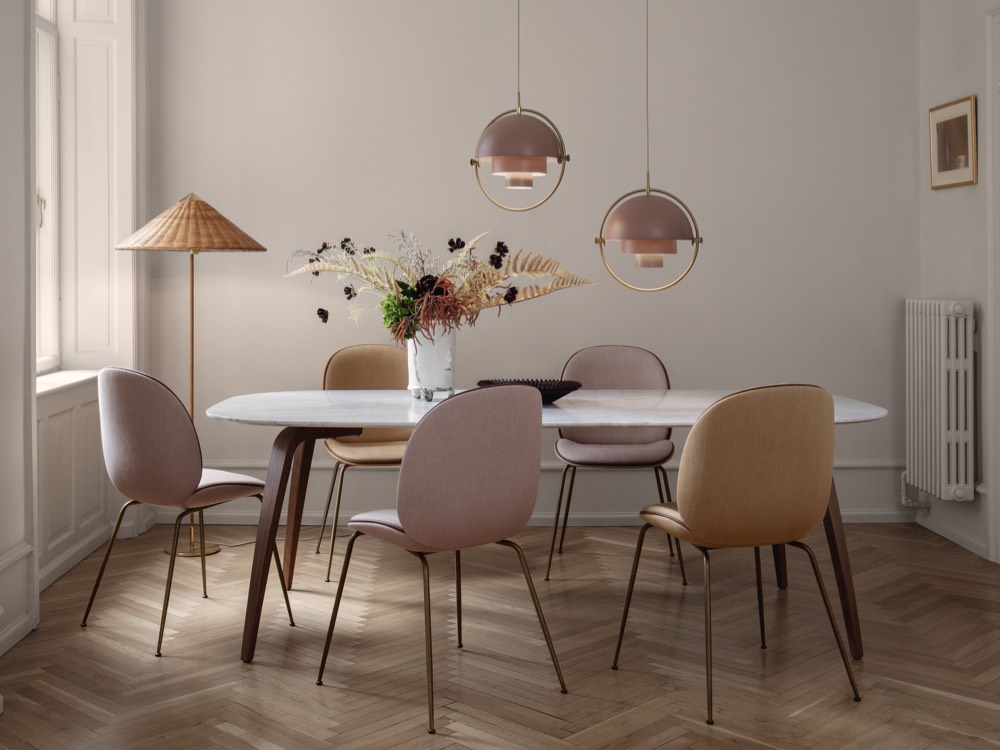 Featuring pops of apricot and blush pink, this light and lovely modern dining room encapsulates many of the tenets of Soft Scandi style. Whereas once Nordic enthusiasts were restricted to a monochrome palette, the new look invites pretty pastels and cool-toned earth hues into the mix. There's also a nice balance of luxurious and authentic touches, with the wicker shade of the 9602 floor lamp acting as a beautiful counterpoint to the bronze accent details.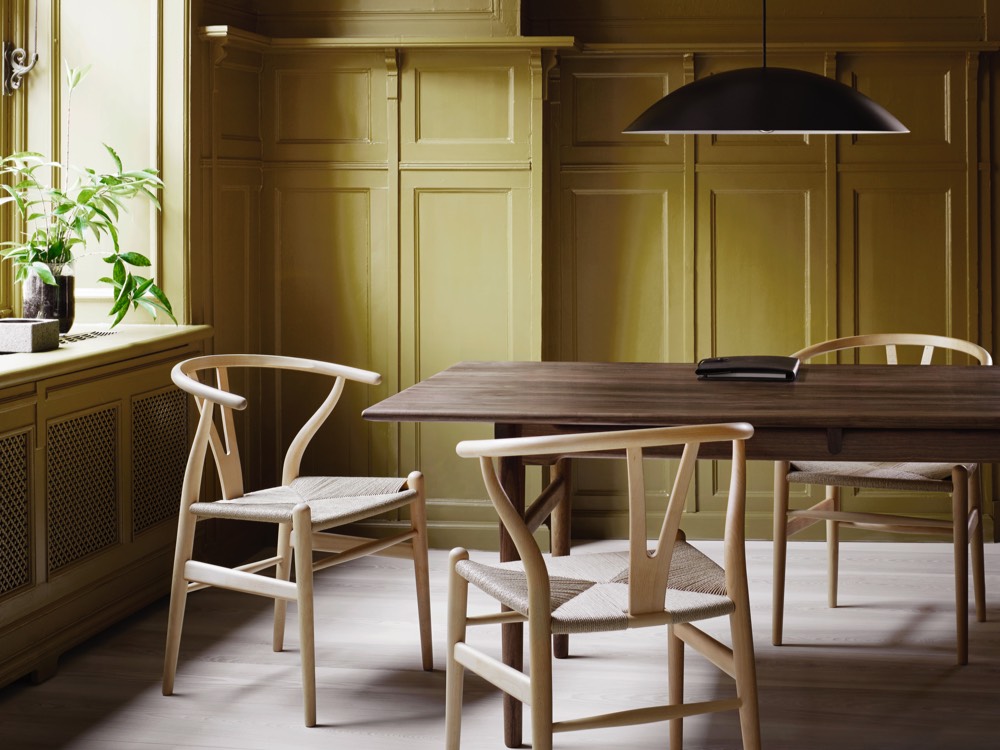 The desire for a light and airy living space means that traditional Scandi style is often associated with a preference for pale woods. However, the owner of this stylish home pairs the ash CH24 Wishbone Chairs with the CH327 Dining Table in rich walnut to create a beautifully layered dining room. Pair that with the statement mustard yellow wall and you have a Soft Scandi interior that's full of life.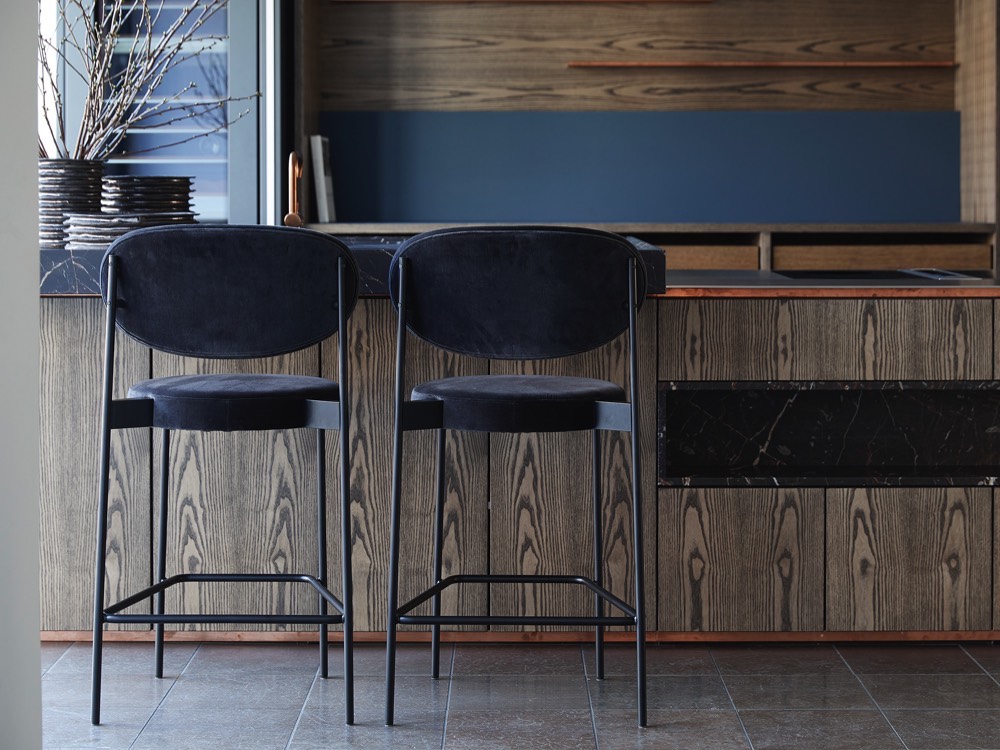 Minimal yet elegant, this is our kind of kitchen. Pride of place are Verpan's new Series 430 Barstools, finished in luxurious Harald velvet. Notice how the copper details add a real warmth and opulence to the walnut surfaces while helping to delineate the space. The only thing missing is some designer pendant lights in the same finish.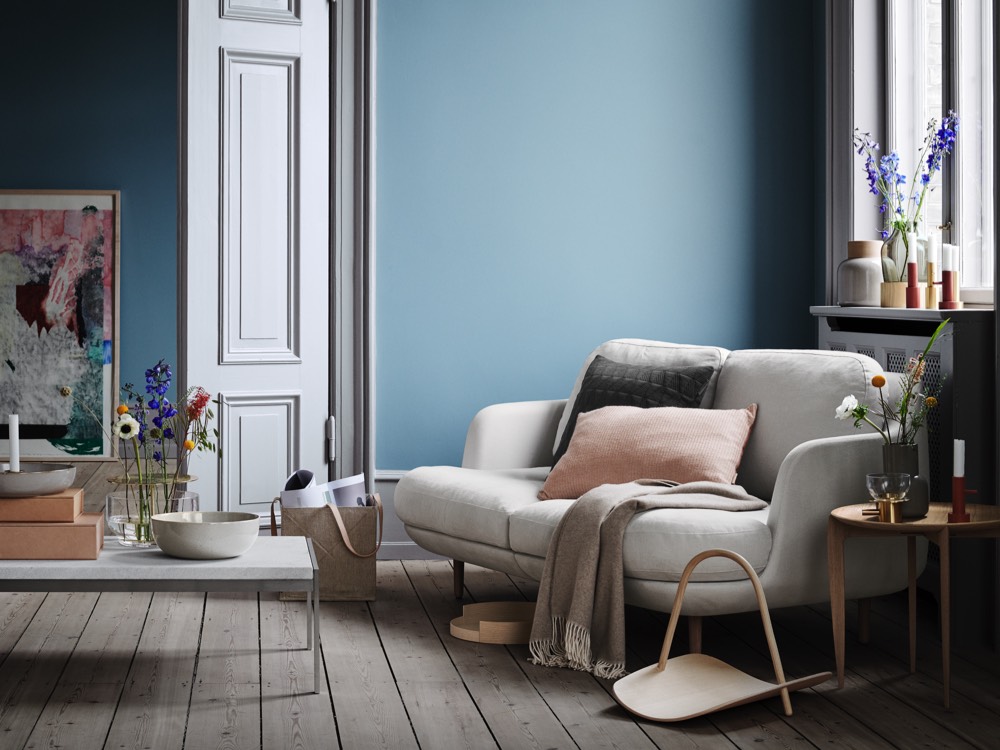 From the carefully layered cashmere throw to the delicate wood accessories, this elegant home has mastered the art of Soft Scandi. The centerpiece is the perfectly formed Lune Sofa by Fritz Hansen, whose many variations make it a great choice for small and large homes alike. The abundant accessories mean this room is somewhat more relaxed than a traditional Scandi space but all the more welcoming for it.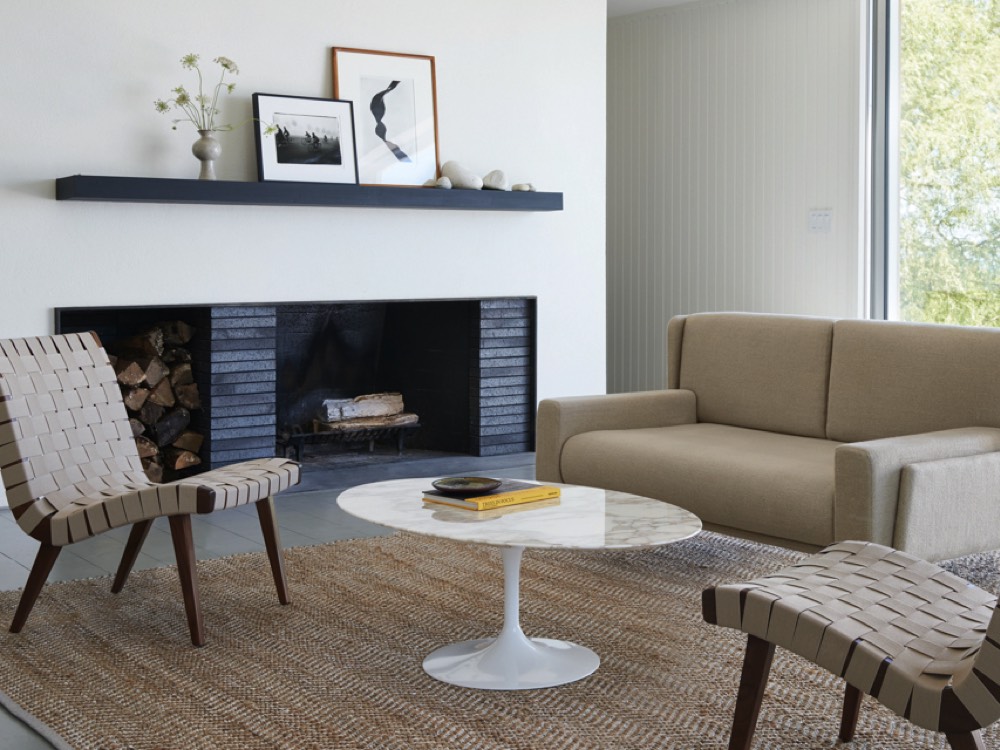 Jens Risom's collaboration with Knoll brought a new Danish perspective to the iconic American brand. His eponymous Risom Chairs are the fruit of that labour, offering effortless Scandi style in every locale. In the same spirit of cross-pollination, the interior above mixes clean American style with the tactile pleasures of Danish design for a soft yet chic Scandi look.