A light that will remain cool for at least 37 years and that includes the bulb! CSYS by Jake Dyson available from CHAPLINS
The CSYS Tall and Task lights combine the latest technology with an ultra sleek design inspired by the construction crane. They are designed with innovative positioning, refined thermal management and electronics systems producing a bright warm white colour with astonishing efficiency. The thermal management heat pipe technology cools the LED's to ensure peak performance from the LED's for 37+ years.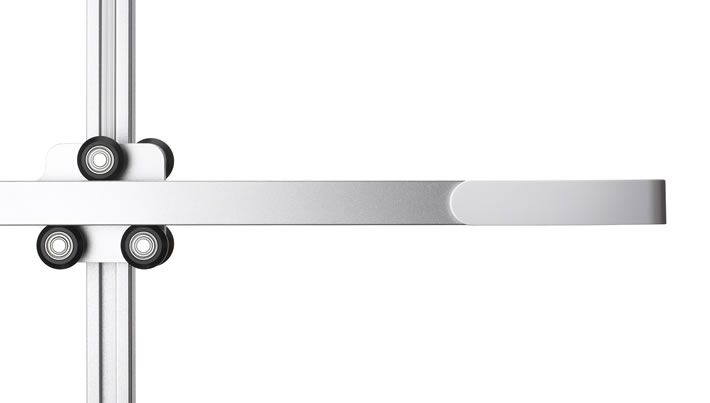 The CSYS Tall LED Floor-standing task light is available in two colours, silver and black. These colours have been chosen so that the fitting becomes an elegant sculptural silhouette, leaving the eye to be drawn to the alluring light being projected. The CSYS Tall is fully dimmable with a touch sensitive switch and light level memory. It stands at 141cms with a whole arm width of 73cm. At full height and full beam, the light creates an impressive 2.5m diameter pool of warm white light, perfect for casting directional light over reading chair or desk whilst also suitable for illuminating a lounge or study. However, if you want to focus the light, simply manoeuvre the LED head through the three axes to a desired position, making the CSYS Tall ideal for reading.
For further information Click Here.