A New Culture of Work: Orgatec Review 2018
It's no secret that the world of work is changing. So too, are the offices in which that work is conducted, with organisations looking to interior design to help drive a new culture of collaboration. Nowhere reflects this evolution better than Orgatec, the world's largest international contract furniture fair. Every other year, the Chaplins Contract team pays a visit, getting a first glimpse at the offices of tomorrow.
Walking through the halls at Orgatec 2018, it was clear that rigid office plans are now an endangered species. The focus instead was on informal, flexible furnishings, that allow for co-working and spontaneous exchanges.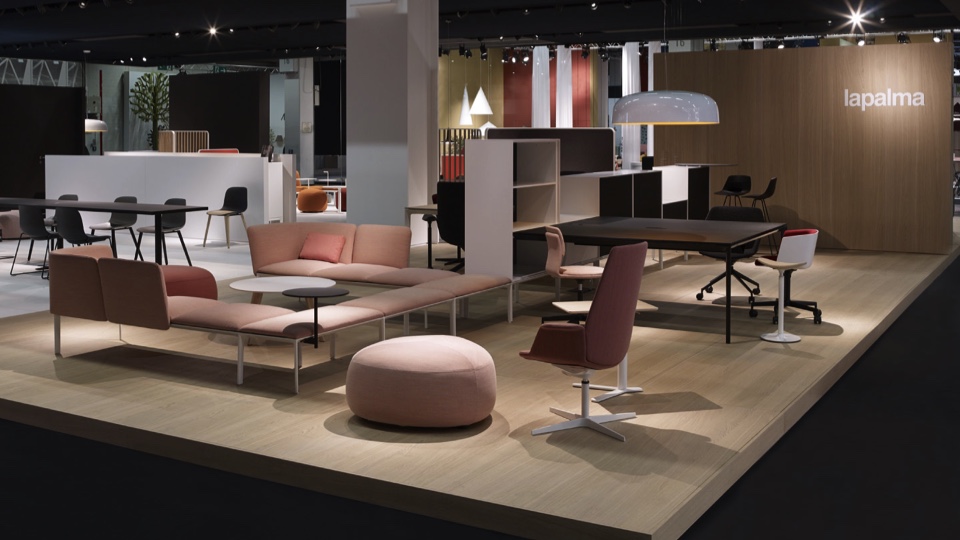 +Halle's Nest was one of the many stars, taking traditional office elements to new heights. The collection of tables, sofas and stools explores the positive impacts that come with working at a slightly taller table. Sitting in these lofty chairs felt wonderfully refreshing, both for focus and posture, proving that, sometimes, all that's needed is a change of perspective.
Of course, intense work requires some basic infrastructure; so static desks and task chairs could still be found (we recommend having a look at Thonet's updated S95 chair). However, the direction is definitely towards a more relaxed workspace that defines flexibility not just in terms of seat ergonomics but the environment as a whole. Buzzibrack by Buzzispace was a clear innovator in this regard. Designed by Alain Gilles it responds to the need to carve out microenvironments within an open space. The user can easily create new configurations, expanding the system for co-working or closing the acoustic-proof curtains for private conversations.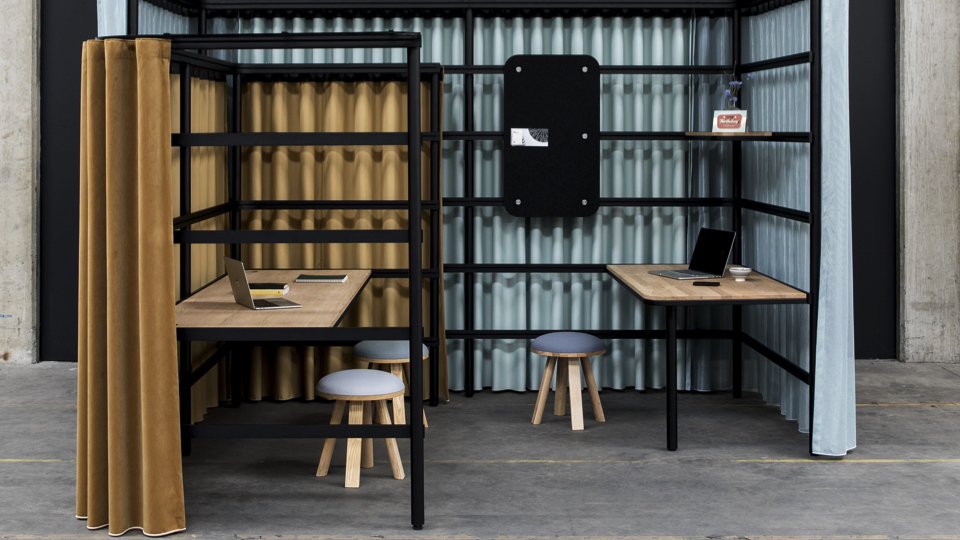 We also observed that the workspace had become much more transient with less 'ownership' of space. Thankfully, this doesn't mean a return to the hot-desking epidemic of the early millennium. Instead, there are now a plethora of comfortable environments from which to choose from, the idea being to encourage people to get up, stretch their legs and sit down in a new setting.
This is made possible by pieces like Fritz Hansen's Plenum. A high backed, luxury sofa complete with USB points and side tables, it's the ideal place to stop and catch up on your emails. Although not initially designed for the office, these hybrid products are a symptom of the new mind-set in which comfort is paramount to productivity.
The Soft Work Sofa presented by Vitra continues with this line of thought. Designed by Edward & Osgerby, it marks the end of an era in which a desk or table was the anchor of a room, incorporating pivoting mini tables around a seated landscape.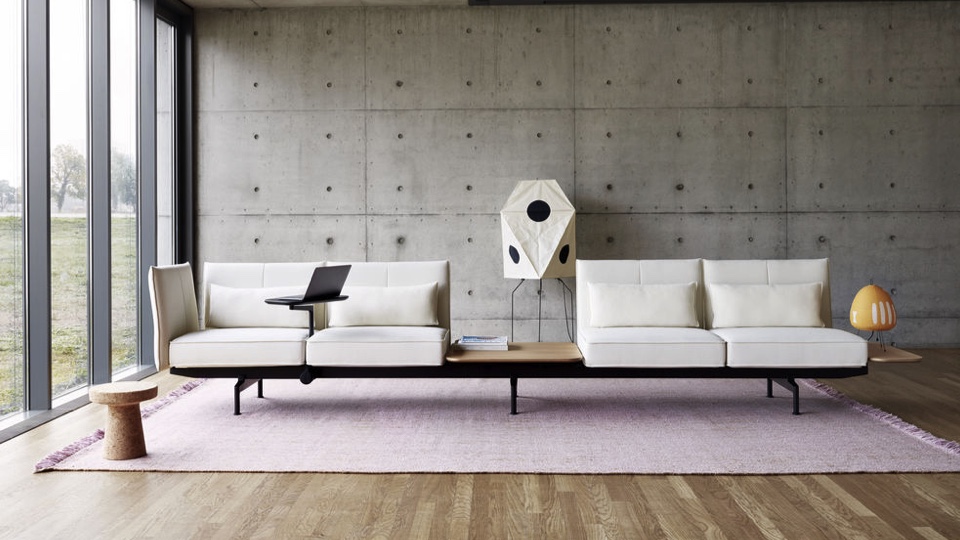 Taken together, the future of work looks set to be a more collaborative endeavour with interior design taking on a more prominent role than ever before. Customisation will confer a new sense of personal belonging within the workplace, while shared spaces will encourage better communication between departments. In 2019, we'll be returning to Germany for IMM Cologne, a fair targeted at residential markets. However, as the lines between home and office continue to blur, we wouldn't be surprised if some of these products end up making a reappearance.