An Icon At 50: B&B Italia's UP50 Arrives At Chaplins
Gaetano Pesce once said that an "object must not be an expression of itself". In doing so, he broke a beloved taboo, one that has shaped design thinking ever since the 1920s. According to Pesce, form should not follow function, indeed it should reach for something much loftier — revolution.
His search for a deeper meaning through design is best evidenced by his notorious UP Lounge Chair for B&B Italia. First released in 1969, it is open to a wide range of interpretations. Visually, its buxom figure resembles the curvaceous forms of ancient fertility goddesses, providing a comfortable womb-like seat. However, this image is complicated by the fact that the chair is shackled to the floor by a spherical ottoman, read by many as a ball and chain. At the time, it posited a powerful contribution to the debate being waged over the position and treatment of women, with both camps pausing to examine this powerful symbol.
It was also the first example of a chair as a vehicle for performance. Inspired by the various innovations in polyurethane, Pesce devised the chair so that it could be vacuum-packed into flat boxes. Upon opening, the various pieces would self-assemble over the course of an hour, in an irreversible yet compelling metamorphosis.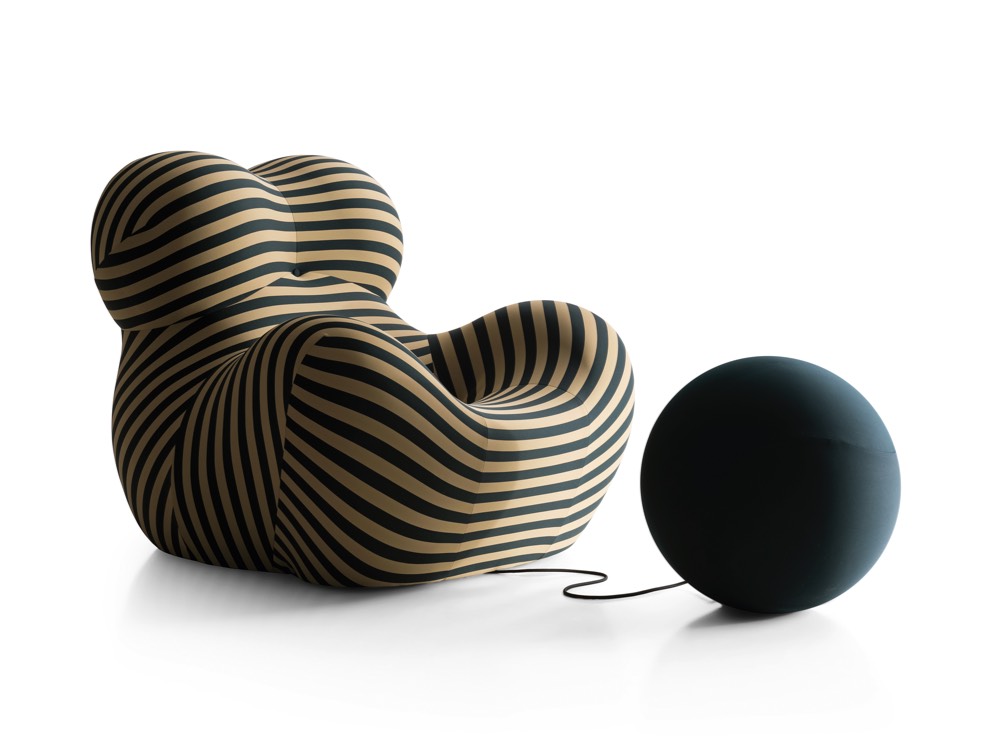 With 2019 marking 50 years since its raucous debut, B&B Italia made the seismic decision to re-release it in time for Milan Design Week. As striking now as it was then, the 2019 version does not disappoint. Upholstered in the original beige and petrol green striped fabric, the UP50 boasts all of the drama of its predecessor (although it no longer inflates upon delivery— our Chaplins delivery team will install it for you).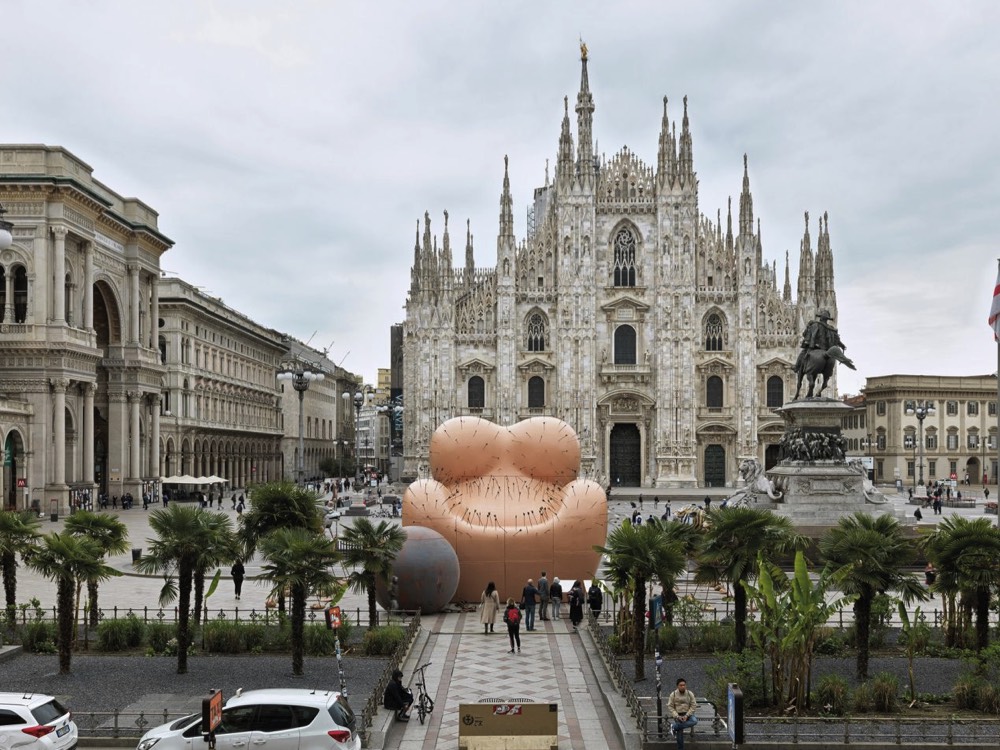 Photo courtesy of Matteo Piazza (Dezeen)
The launch was also accompanied by an enormous sculpture riven with arrows in front of one of Milan's most famous landmarks. For many, it acted as a kind of cultural touchstone, revealing how far we've come and how much is left to be done in the championing of women's rights.
---
"Today, design is an art and because of that must express not only practical content, but also content related to a political, religious, philosophical and existential reality." – Gaetano Pesce
---
Ideal for artistic homes, the UP50 is both an ode to freedom and a comfortable design on which to live. As such, it has garnered many a celebrity fan in its time, from Salvador Dali to Sean Connery. And yet despite the many efforts to replicate its magic and meaning, no designer has come quite so close or been quite so bold in using design to make a lasting political statement.
For these reasons, we knew it was a style that had to come home with us. As of this month, lovers of contemporary design will find the UP50 in pride of place in our Hatch End showroom. So whether you've always wanted to see it up close or just fancy an afternoon being inspired by some of Europe's finest luxury brands, you can do so this autumn at Chaplins.
SHOP THE UP50 LOUNGE CHAIR IN-STORE OR ONLINE AT CHAPLINS