Arne Jacobsen Egg Chair Promotion
Complimentary footstool with each purchase of Fritz Hansen's Egg chair
Many modern designs are momentary; a fleeting example of beauty in which artistic expression and contemporary vogues coalesce. But as tastes evolve and the design dust settles, a chair or table that once symbolized cutting-edge style can often no longer find it's footing. Arne Jacbonsen's iconic Egg chair however, is forever.
If it is possible to hinge Jacobsen's stratospheric career as an architect and designer upon a single masterpiece, the Egg lounge chair constitutes a worthy tribute. First gracing the hallowed lobbies of the SAS Royal Hotel in Copenhagen, the soft Egg cocoon granted an intimate moment of privacy and supreme comfort amid the bustle of the well-heeled clients of the first ever design hotel. The Egg™ would swiftly propel Jacobsen into design legend and have appeared in lobbies and boardrooms the world over.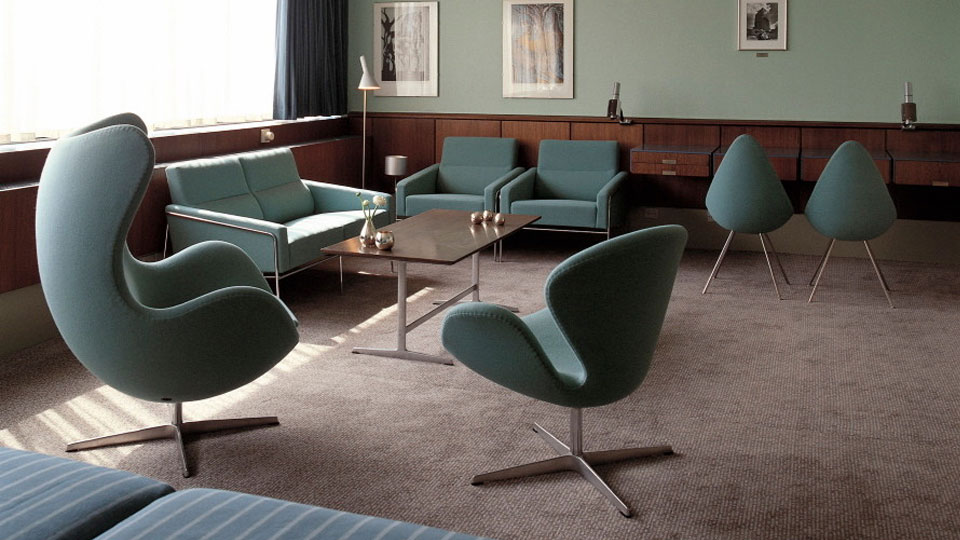 It's sinuous lines and revolutionary interior shell performed the ultimate close up magic trick, emanating timeless chic while managing to remain contemporary for over five decades. It is therefore not difficult to understand why Jacobsen is heralded as the father of Danish modernism. His legacy is that of a man who single-handedly showcased to the world the breath taking possibilities of an integrated approach between scintillating design and modern architecture.
The Egg™ is more than just art or interior couture; it's a slice of design history. And if ever there was a need to invest in such a timeless piece, it's now. For a limited time only*, Chaplins will be gifting a complimentary footstool with each purchase of Fritz Hansen's iconic Egg chair. We believe that the duo, as featured in Room 606 in the Royal Copenhagen Hotel (an untouched time capsule of Jacobsen's everlasting design) make the ultimate design statement. They embody a rich design history and point to an exciting future that anticipates the arrival of further visionary classics.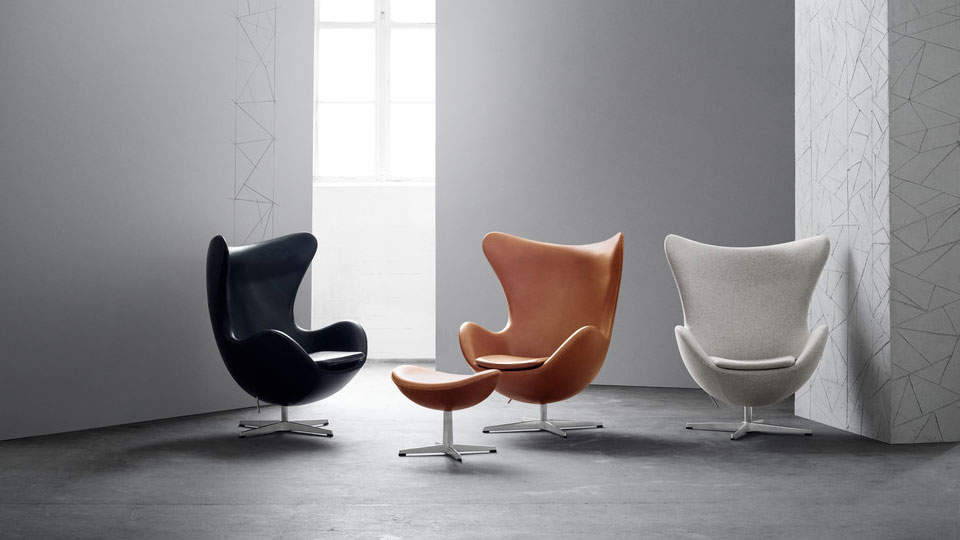 The offer is inclusive of all variants of the Egg chair, which are available from Chaplins both in-store and online. Unwind in a style icon this year with this timeless design from Fritz Hansen.
*Offer valid until 31st August 2017.