Behind The Brand: Molteni & C Heritage Collection
Re-editions of great designs are a thorny topic in the arts. When a great master passes, do we have the right to revisit their work, finished or otherwise? There are whole roll calls of artists that suggest we must. Vincent Van Gogh, Franz Kafka and Emily Dickinson are just some of the great minds whose unpublished works achieved notoriety posthumously. And even the greats who did find recognition in their lifetime have found their legacies bolstered by discoveries in the years after their death — Leonardo Da Vinci and Herman Melville to name but a few.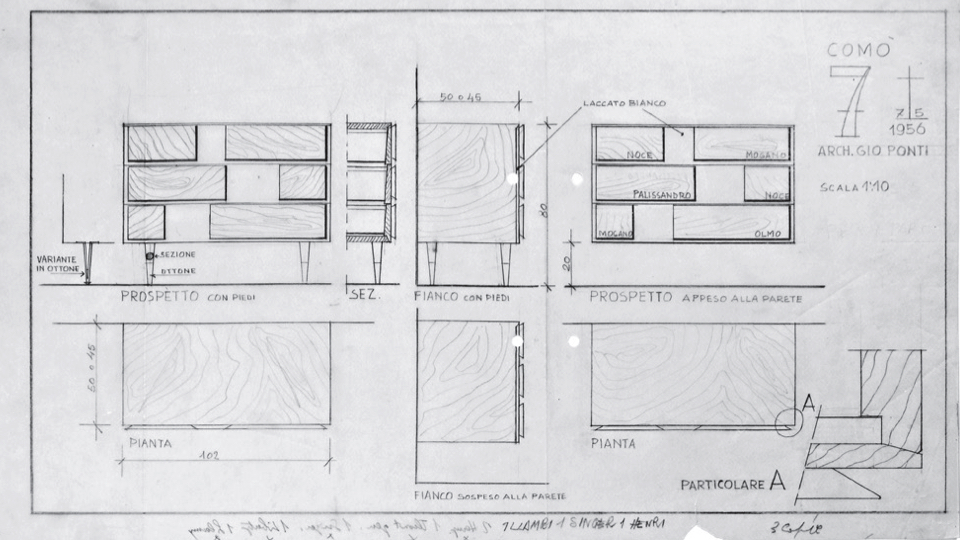 The arguments put forward in favour of design re-editions centre around the fact that a masterpiece's significance does not die with its master. In many ways, it does not even belong to the master. To design is to project into the future, reaching for new ways of living. In this infinite act, a variety of functions are fulfilled. The first is that a moment in time is captured and distilled within the object. However, to be considered a true icon, the design or painting must also exist above and beyond such fickle constructs, becoming a trailblazer as well as a record keeper. What emerges out of this paradox is that the design means something utterly different to a millennial born in 1995 than an art historian who graduated in 1954. Interpretations abound and each individual who beholds the work attaches their own significance to it. At this moment, the designer relinquishes his control over the piece and it takes on its own identity in the world of art and design.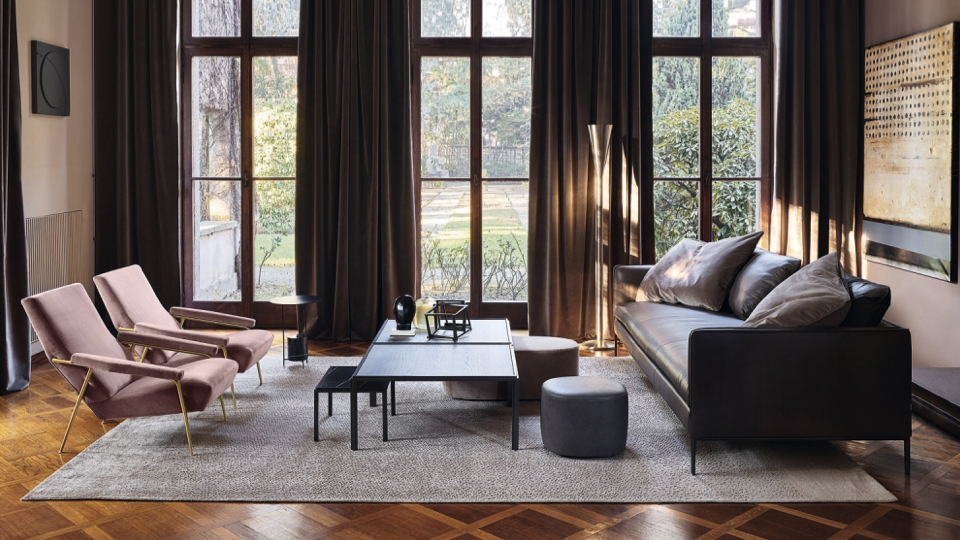 The resolution of this debate lies at the heart of Molteni&C's Heritage Collection. A selection of some of the most striking designs of the mid-century, it makes available for the first time several designs that were created exlusively for private homes or as part of a limited series. The glittering jewel is a series of furnishings from Gio Ponti, made possible by the painstaking analysis of his sketches and prototypes. It includes the D.235 chair, initially designed in 1935 for the Palazzo Montecatini, as well as a plethora of cabinets, tables and lounge chairs released during the 1950s. But why the sudden revival? And how are these pieces relevant today?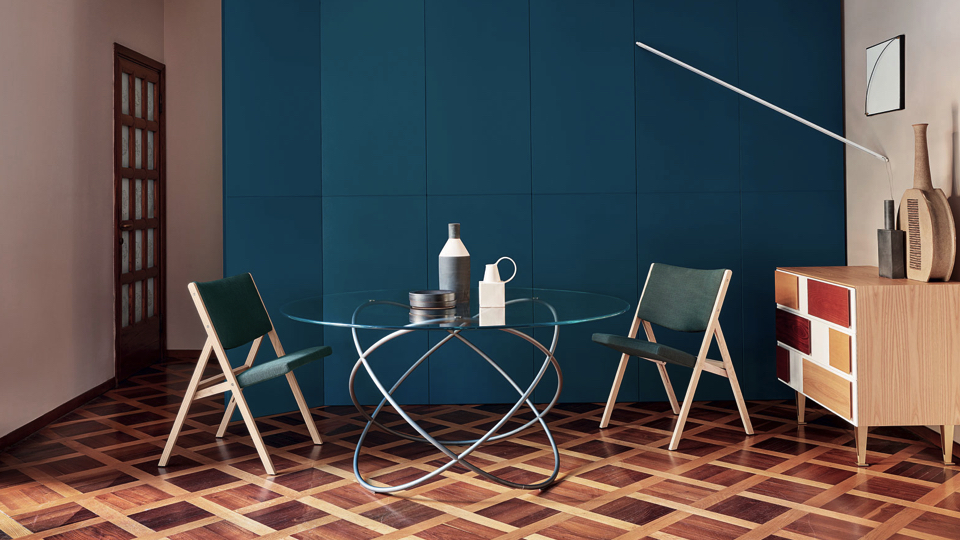 Ponti was a creator of culture, the father of a movement that stretched vertically upwards towards the heavens. Not content with reshaping the skylines of Milan, Hong Kong, Caracas and Colorado, he also designed for over 120 different companies. As founder and editor of Domus magazine, he established a platform upon which the terms of design could be debated and contextualised within contemporary culture.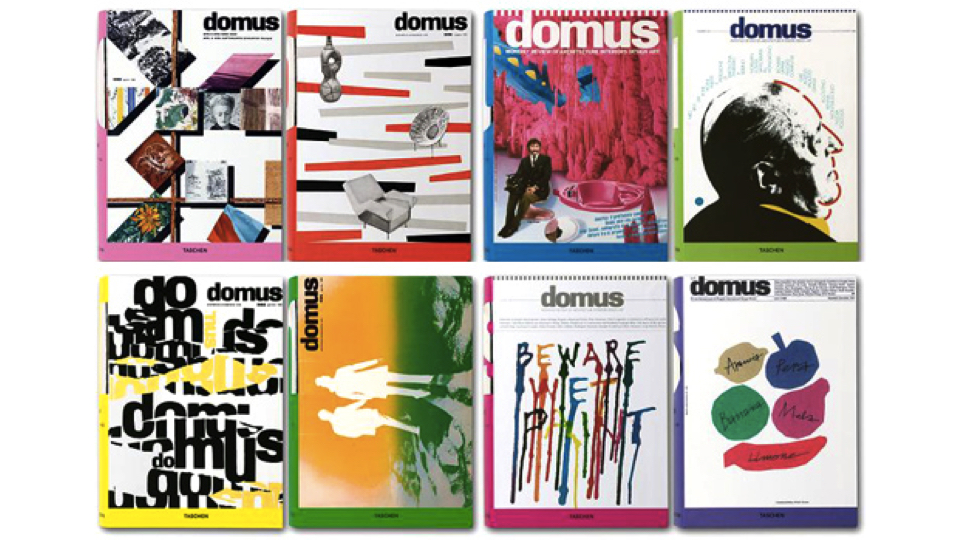 He also lectured frequently, his desire for newness bringing him close to the up and coming youngsters of his time, the Ettore Sottsass' and Alessandro Mendini's. And yet, despite his extraordinary output, Ponti never stole oxygen from the design community. Instead, he was an amplifier of voices, a humble man whose love of sculpture, architecture, writing and design propelled him to a space few have occupied since.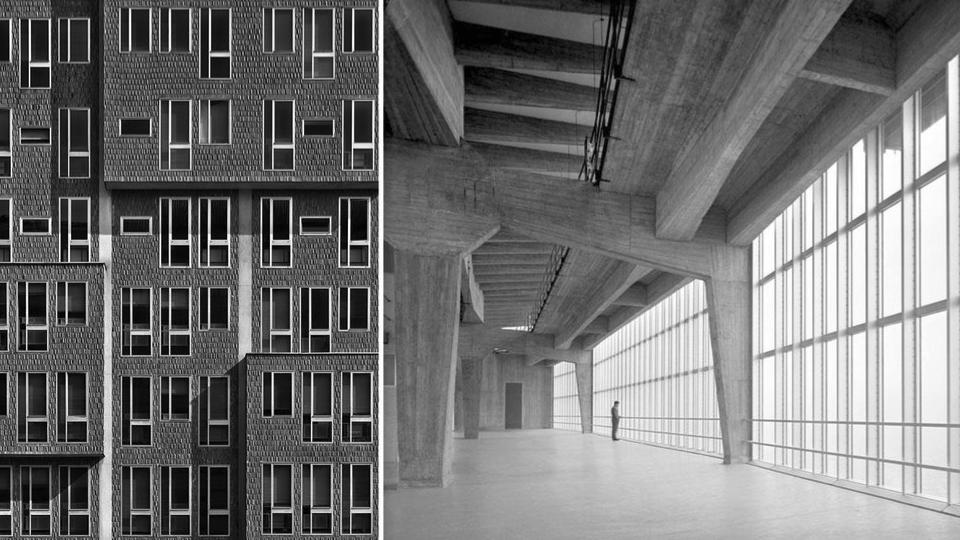 It is this sense of amplification that the collection seeks to achieve. Salvatore Licitra, Ponti's heir, describes why he believes the Heritage Collection to be a necessary step:
"In the case of Ponti, as Italians and as Milanese, we have a heritage that needs to be highlighted and a store that is partly unexplored, consisting of a huge number of forgotten works. Re-making pieces that were never actually manufactured, because Ponti designed much more than could ever be produced, or re-making forgotten items, offers us the chance to understand the man, his work and a key moment in Italian architecture." Salvatore Licitra, Ponti's nephew. 
The first chronological item in Molteni&C's Heritage Collection is the D.235.1 Chair. In 1939, Ponti described how the metal tube chair has "…an absolute original form, clearly distinguished from any of the traditional frames. They have a new practicality and elasticity, closer to the modern essential requirements."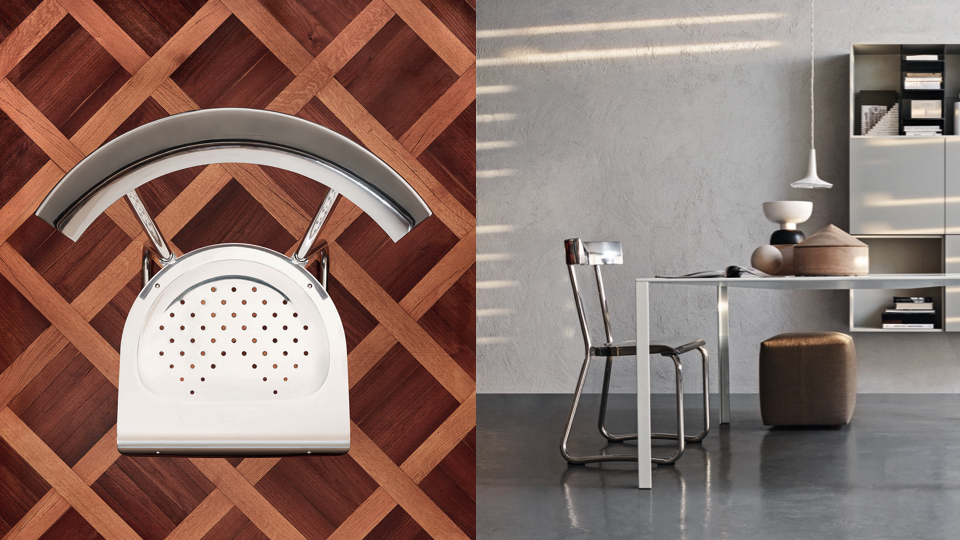 These chairs were a shocking departure from the stuffy armchairs and ladderback seats of the 1930s. Whereas, the latter were bulky and heavy, Ponti's D.235.1 chairs were impossibly light and modern. His choice of materials, and the desire for a multi-functional type of household design were portents of the delights to come. The original D.235.1's went on to adorn the interior of the Palazzo Montecatini, a grandiose building that would become a manifesto of Italian modernity.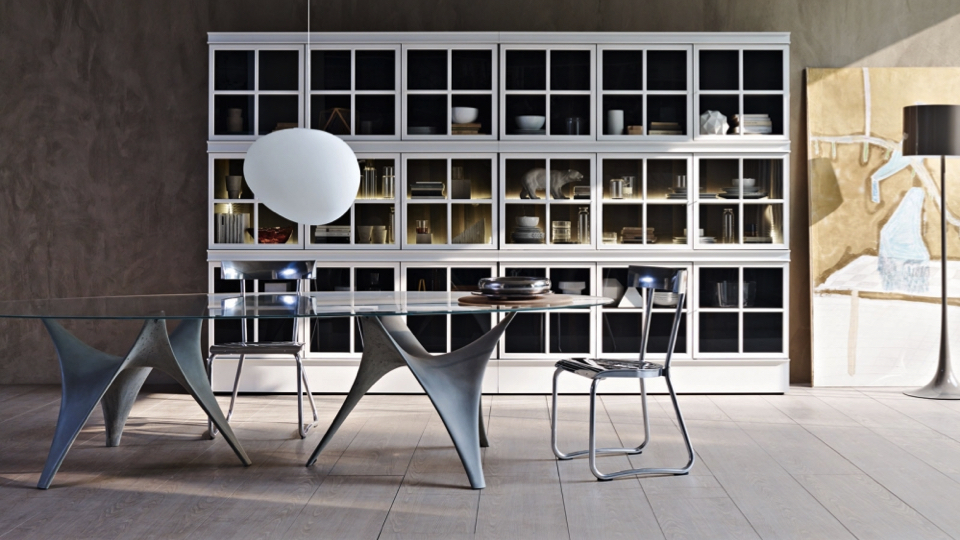 Gio Ponti was notorious for his love of sleek, acrobatic angles, whether on The Pirelli Tower or one of his gorgeous designer coffee tables. During the warmer months, he could often be found aboard one of the glamorous ocean liners that cruised the waterways of the Atlantic. That sense of symmetry and an almost nautical precision characterise the D.552.2 Coffee Table, the delicate interplay of precious rosewood and glass echoing the interiors of these glamorous cruise ships.
His early experience at Richard Ginori's ceramics company kickstarted a life-long penchant for bright colours, something that was immensely unfashionable in Italy at the time. British design critic, Alice Rawsthorn, describes how self-expression was seen as an "unnecessary distraction to the serious business of functionalism in Milan in the 1950s", and yet this would this soon fall out of favour with the release of Ponti's D.655.2 Cabinet. Smart, bright and stylish, it can be taken as an emblem of Ponti's Italy, harnessing traditional materials in a bold, invigorating manner. Today's version is produced using the original drawings kept in the Gio Ponti Archives under the art direction of Studio Cerri & Associati.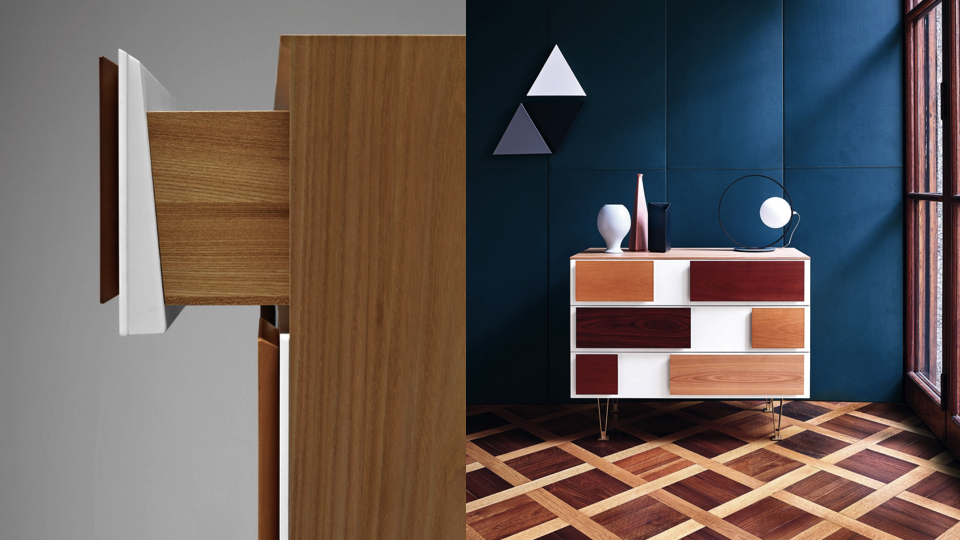 Ponti's creative output was simply extraordinary, yet there remained some pieces he was particularly fond of. Originally designed in 1953, the D.153.1 armchair was part of the furniture in his private house in Via Dezza, Milan. It's laidback, effortless silhouette is perfectly inclined to enable rest and relaxation. The Punteggiato fabric, designed by Ponti for Rubelli in 1934, reinterprets the age-old technique of velvet-weaving, bringing it up to date with staggered disk sequences and graduations of colour.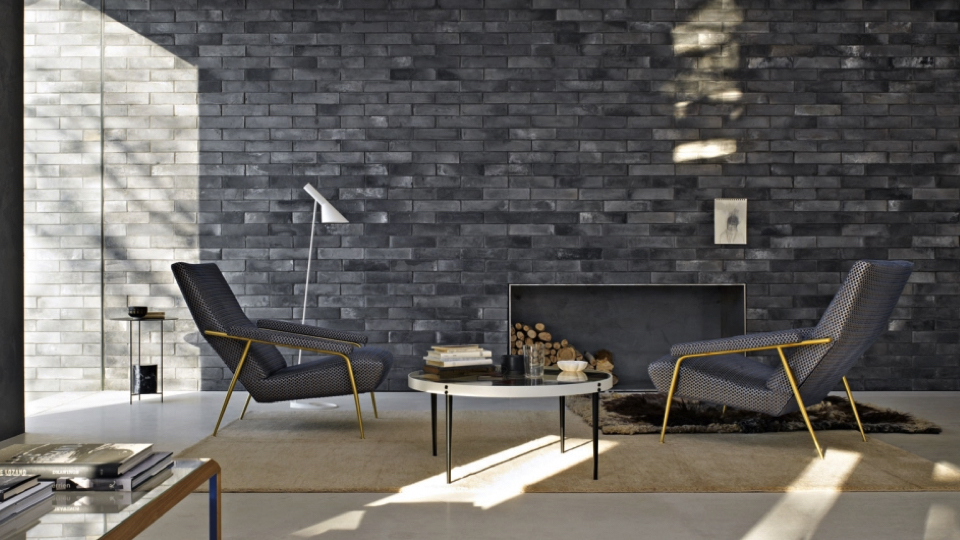 For the insatiable imagination of this old Italian master, there was no object that couldn't be tweaked or improved. The world was his canvas, upon which he wove an illustrious artistic legacy.
Other inclusions in the Heritage Collection draw attention to some of design's less-celebrated but equally revolutionary designers. Werner Blaser's MHC.1 Chest of Drawers witnessed for the first time the melding of Japanese aesthetics and Italian craftsmanship. Having studied extensively in Japan, he became enraptured by the truthfulness of simple wood forms and resolved to bring an element of this back into Italian furniture making. It's unusual joinery features a simple three-fork joint and ended up winning first place in the International Furniture Competition. Molteni&C recently commissioned 100 numbered editions, all of which have now sold out. However, do keep an eye out for the honey-stained emien and black stained ash versions which will be releasing shortly.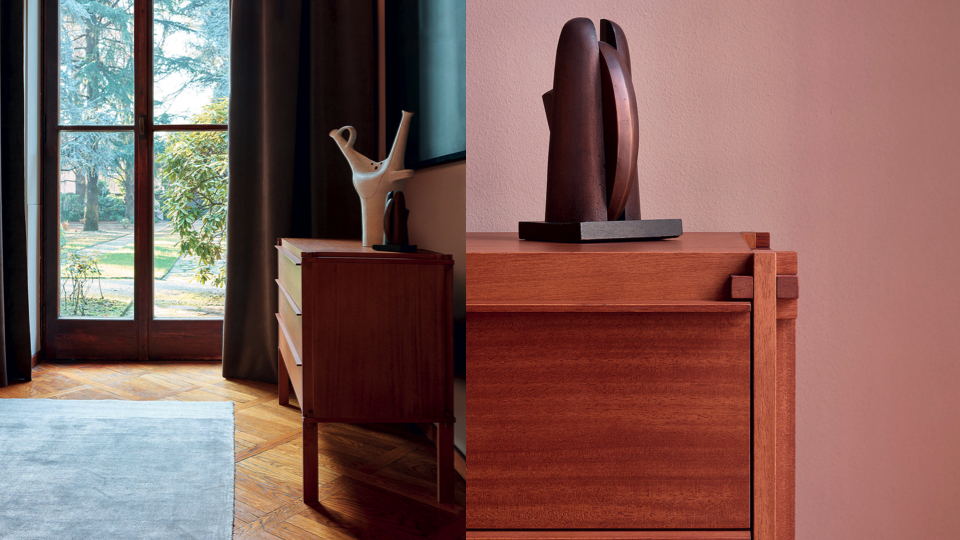 The next edition in the MHC series came from Yasuhikoh Itoh. Visually light, the MHC.2 Bookcase harnessed then state-of-the-art bentwood technology to create a solution to the growing need for storage in Italian homes. Speaking in 1959, Itoh described how "The Japanese and Italian cultures are similar in their love towards wood and its artefacts in all shapes and forms."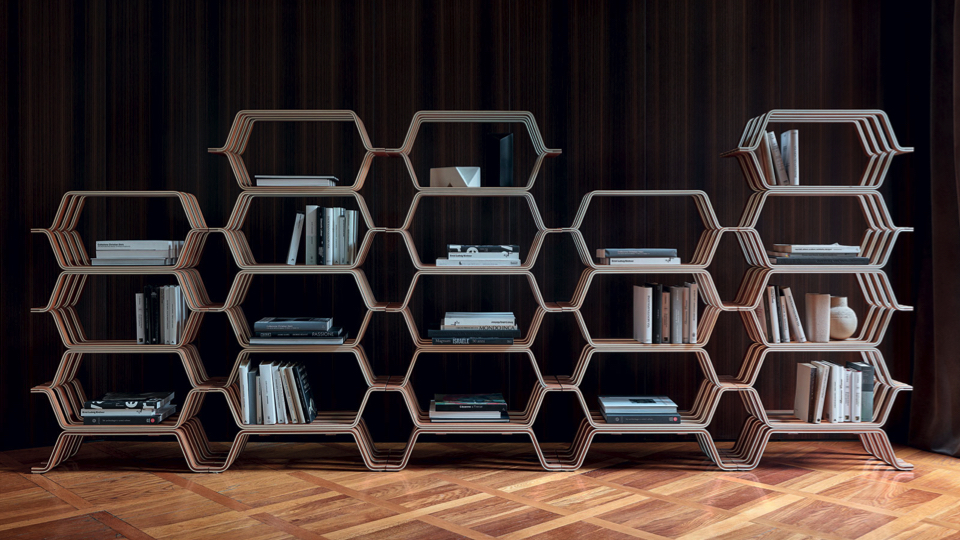 Last but not least comes the Miss Dining Chair, a system of soft curves and gentle rhythms designed by Afra and Tobia Scarpa. The recipient of Wallpaper* Magazine's prestigious Best Re-issue Design Award, the legs are slim and divaricated to ensure stability. Meanwhile, continuous curves can be found in the front legs which bend seamlessly into the armrests and backrests.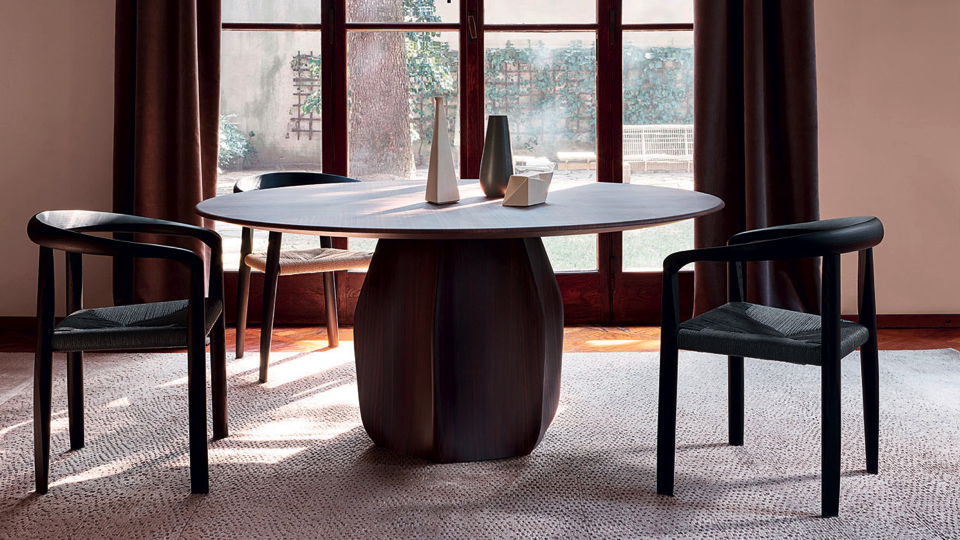 The emblem of la dolce vita, many of these stunning Heritage Collection products can be found in our dedicated Molteni&C studio at Chaplins, Hatch End. Alternatively, you can shop the entire collection with 15% off in our annual Summer Sale. Which of these collector pieces have you got your eye on? Let us know on Twitter, Instagram and Facebook.
A special thanks must go to Molteni & C for their significant contribution to this article.  
SHOP MOLTENI & C HERITAGE COLLECTION