Bocci to Light up the RHS Chelsea Flower Show with their Series 38 Chandelier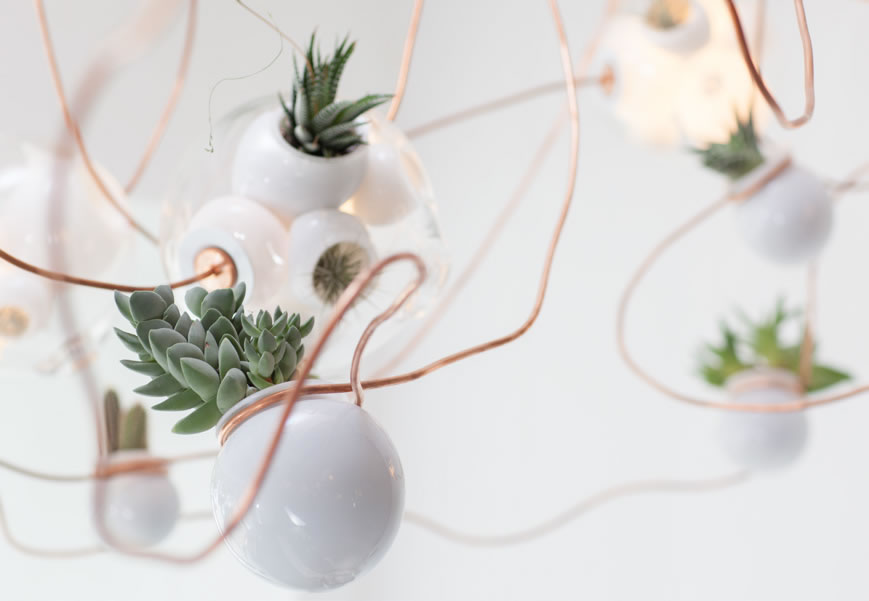 Canadian lighting brand Bocci will light up the rock bank tunnel with its 38 chandelier at the prestigious Royal Horticultural Society (RHS) Chelsea Flower Show from 20-24 May 2014.
This installation, using Bocci's celebrated 38 chandelier, is intended to emphasize the ambiguity between interior and exterior space which already exists in the tunnel. Two clusters of 38's will make an inverted garden near the cafe area while another group of 38 pendants will create a more sculptural piece that connects one side of the tunnel with the other.
Bocci's long experience working with glass is evident in 38 which uses a technique in which large glass spheres are blown, and then a multitude of white cavities are introduced into them haphazardly, intentionally intersecting and colliding with each other. Some of these are used as housings for lighting elements, while others are deep enough to contain earth and succulent or cacti plantings. This innovative design makes the 38 well-suited for the RHS Chelsea Flower Show, the most renowned exhibition of its kind.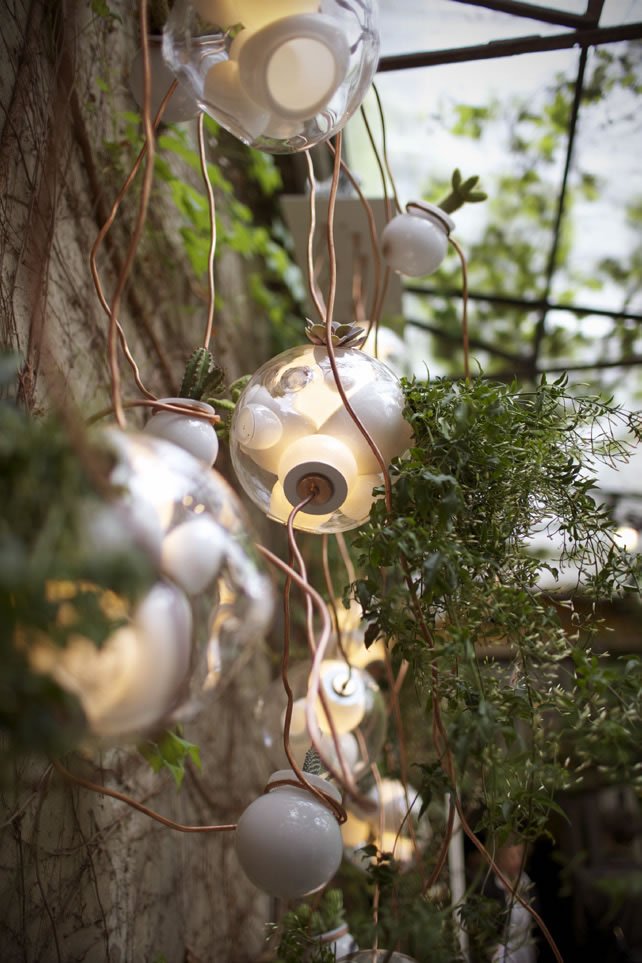 Entirely created by hand, 38 has an organic, surreal quality, with copper tubing used as both wire conduits and structural support. The end result is a chandelier of shifting character, with the idiosyncratic blend of vegetation and light creating a floating interior landscape.
"We are thrilled to be working with the RHS Chelsea Flower Show on this concept," says Omer Arbel, Creative Director of Bocci. "It's the most prestigious flower show in the world and we are proud that our 38 Series can add its unique horticultural angle to such an important event in the UK."
For further information Click Here.