Brave New World: Jacky Tsai x Mineheart FOCUS 2017
The world is changing. Globalisation has set the East and West on a cultural collision course and there is no blueprint for what happens next.
Out of this juxtaposition comes a collaboration so daring, it won't be enough to look once.
Head down to the Chaplins Showroom (DCCH) on Tuesday 19th September at 5pm for the exclusive launch of the Jacky Tsai x Mineheart collection and your opportunity to meet the artist and designers behind the magic.
When you arrive, take your time and look closely. This graphic revolution fuses the intricacy of traditional Chinese artistry with politically potent pop art to create a spellbinding furniture collection that is as intellectually challenging as it is beautiful.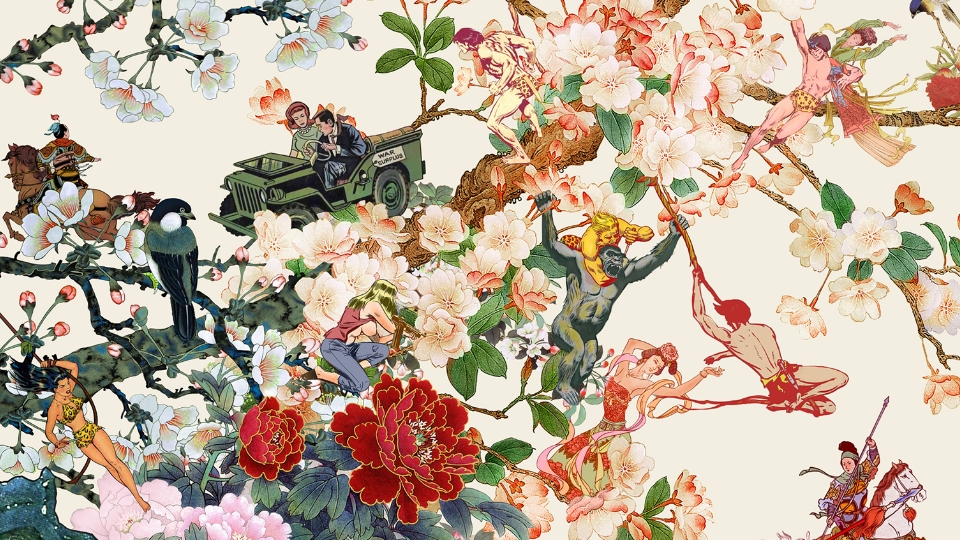 Originally born in China, Jacky Tsai's star studded career as an artist stretches from Shanghai to London, where he first began to collaborate with British design duo Mineheart. Each a creative powerhouse in their own right, the two brands share a desire for contrast and a bold vision to redefine classical ideas of beauty for the modern age.
The Save Empress Wu Cabinet provides a powerful interrogation of how Chinese and Western culture can enrich one another artistically. At first glance, the drawers appear to echo the intricate workings of traditional Chinese watercolours. Look deeper and you will find Emperor Wu being saved by Tarzan alongside a plethora of Chinese and American mythological characters, positing a bold new multicultural fairytale for the modern home.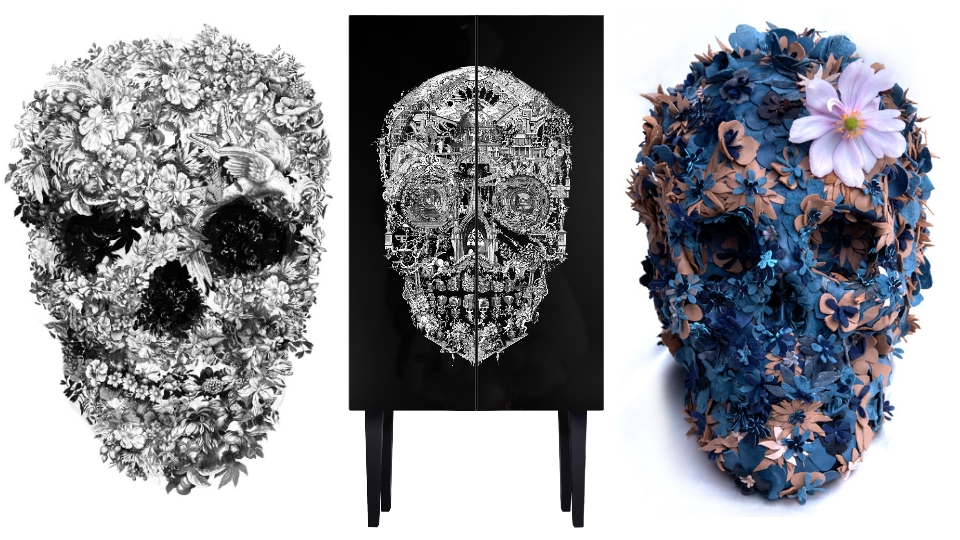 Tsai's world famous floral skull, initially designed for Alexander McQueen, appears throughout the collection, revived and reworked for a new global audience. First conceived as a metaphor for rebirth to combat Chinese superstition about death, the screen printed facade of The Sanctuary Skull Wardrobe this time turns its attention to Western theological imagery, adding an industrial twist to traditional church iconography.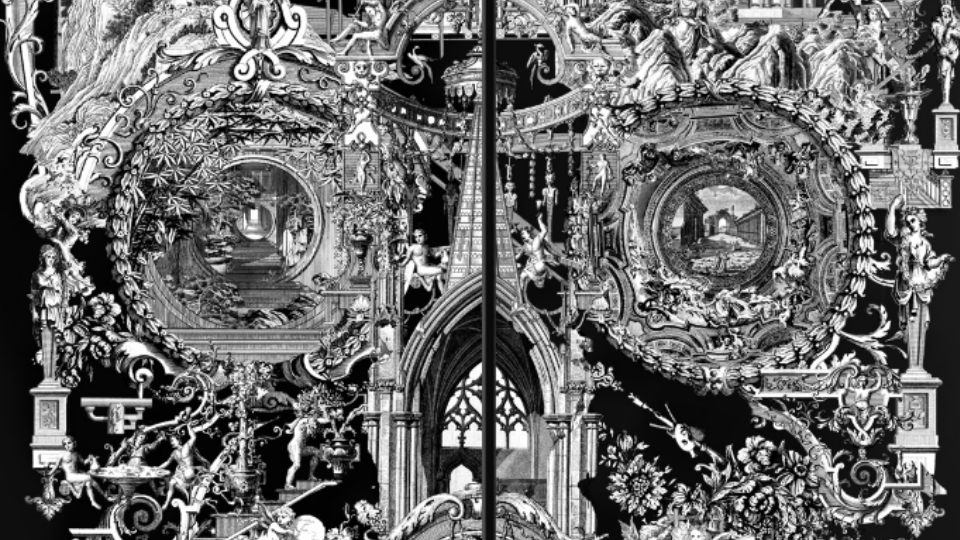 The Gambling Skull Rug and Side Table are equally provocative, coalescing Chinese ideas of beauty, wealth and prosperity in two jaw dropping statement pieces. The collection also boasts a softer edge to offset some of the more eccentric pieces. Delicate blue birds decorate the white ceramic of the Peony Play Pendant Lamp and the plush Peony Play Settee, sweetly translating Chinese white and blue porcelain prints onto a sleek Western silhouette.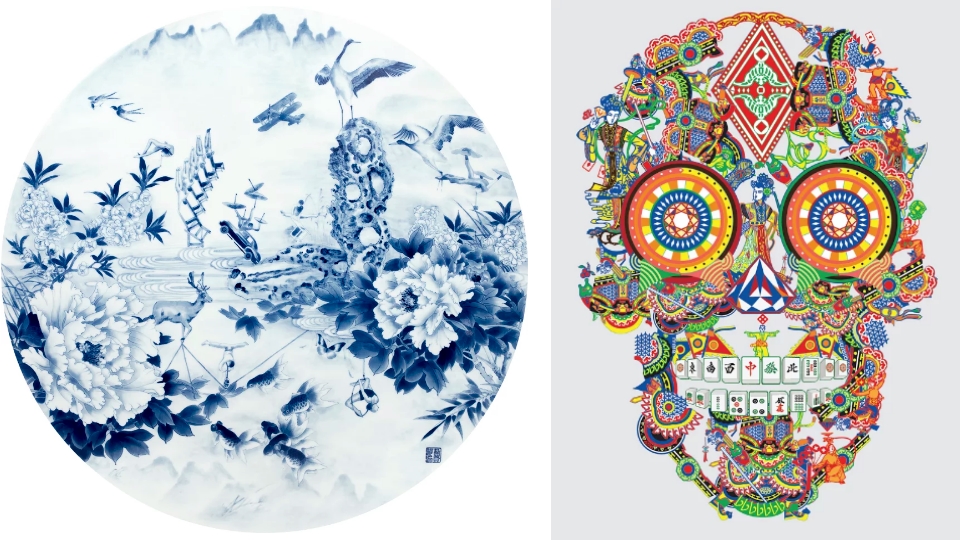 The dazzling collection of cabinetry, rugs, lighting and furniture possess a heart-warming narrative that has long been absent from modern furniture, transcending its gorgeous visual appeal to create lasting meaning in the hearts of its owners.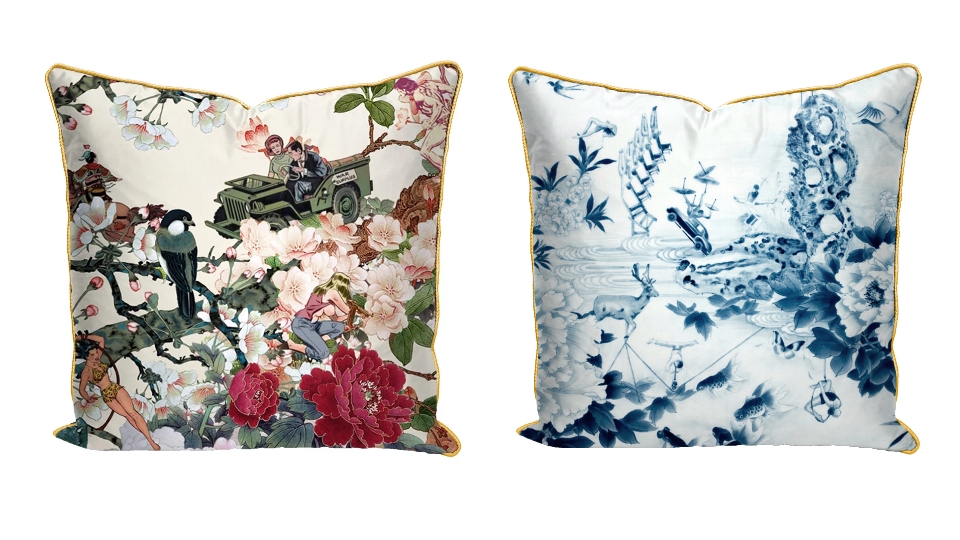 This FOCUS 2017, rediscover the healing power of art with one of most prodigious talents of the 21st century. Head down to Chaplins' Showroom in the Chelsea Design Centre on Tuesday 19th September at 5pm where Jacky Tsai will be joined by Mineheart's founders, Brendan Young and Vanessa Battaglia for an evening of stimulating design discussion and Prosecco with some of interior designs best and brightest.
Chaplins Furniture
Design Centre Chelsea Harbour
Second Floor, South Dome
Fulham
SW10 0XE
If you can't make the event on the 19th September, be sure to send an email to our home design team (sales@chaplins.co.uk) for expert advice on projects large and small. In the meantime, stay tuned to the Chaplins blog and social media feeds for the latest luxury furniture news and contemporary design trends.