Cassina destroys counterfeits of Le Corbusier, Jeanneret and Perriand furniture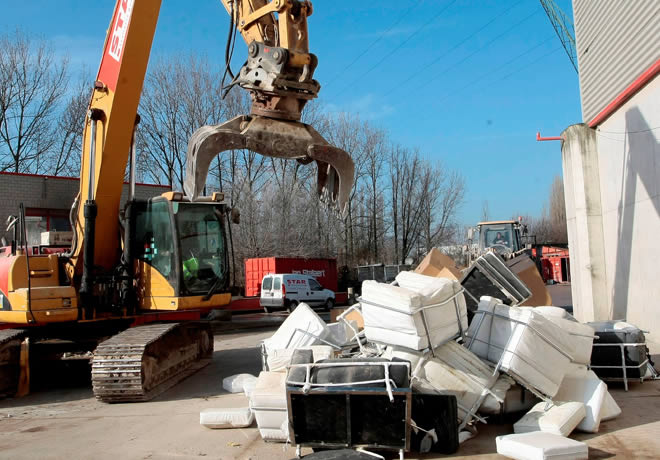 16/02/2011, Vilvoorde (Belgium) – Cassina destroyed approximately seventy-five counterfeits of world famous Le Corbusier furniture, for which it has the exclusive worldwide production rights, with a clamshell crane at the site of Stallaert Recycling in Vilvoorde. The imitation armchairs and chaise-longue were seized on several occasions from various locations including a cocktail bar, the showroom of a store and the warehouse of an internet trader. Cassina is the only authorized company chosen by Le Corbusier himself in 1965, with the exclusive worldwide rights to produce iconic models such as the LC2 armchair and LC4 chaise-longue working in close collaboration with Le Corbusier Foundation and the heirs of the co-authors Pierre Jeanneret and Charlotte Perriand. An original 'Le Corbusier' is distinguished by certain learly identifiable elements indelibly marked on each product: the signature of the designers, the model name, the production serial number which corresponds to the number on the product's identity card,  and the Cassina I Maestri logo. Since 2010 the Cassina brand name is also visible on the LC2, LC3 and LC4 frames.
Only authentic, licensed originals are sold at Chaplins.
For further information Click Here.