Chaplins Milan Report 2015
Each year anyone who is anyone in the design industry descends on Milan for what is the hottest furniture event of the year, the annual Salone Internazionale del Mobile. Unlike fashion, the furniture world pretty much only has one 'season' and it begins in April when all the biggest and most exciting furniture brands unveil their new creations to the world.
So what trends caught our well trained eye this time round?
Well this year we saw many 'micro trends' emerging on the stands. These included the reintroduction of vibrant reds and blues being used as accent colours together with bold patterned fabrics for hero pieces such as lounge chairs and footstools. Comfort was also key this year with many of the sofa ranges on display being more versatile than ever before. From 'smart pillows' to hidden footstools, it seemed like everyone was doing their best to help you sit back and unwind.
After having spent nearly a week travelling around Milan, around the clock, attempting to absorb all the furniture and ideas on offer, it's always hard to condense everything into one article so as a fun alternative we bring you our very own Milan Design Awards 2015!
We hope you enjoy the ceremony and look forward to presenting our new collections to you over the coming months…
BEST SOFA RANGE – Absolu Sofa by Francesco Binfarè for edra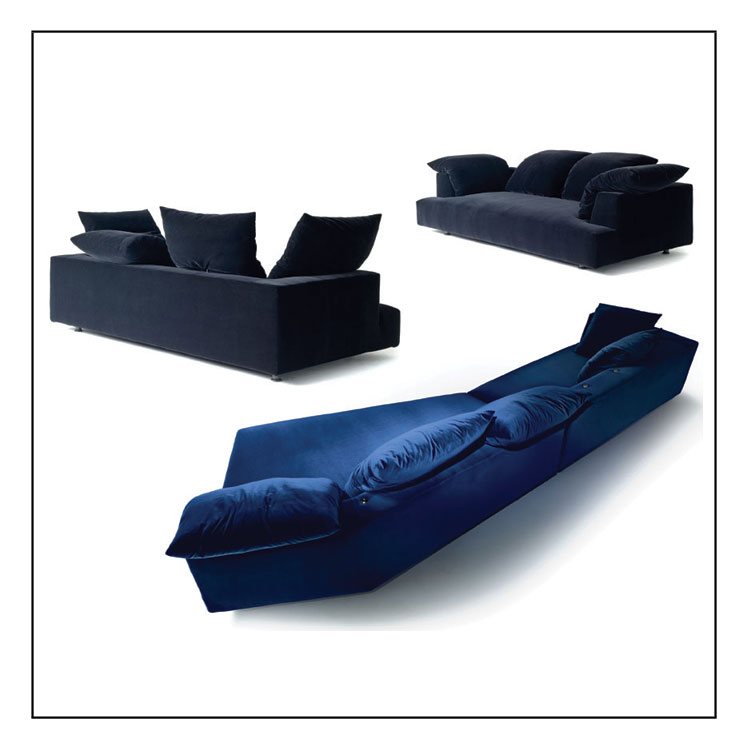 With so many beautiful sofas on display this year we were looking for a distinct sofa with something extra and we certainly found it in Absolu. This timeless, somewhat normal looking sofa is made extraordinary by a pioneering invention, which enables the flexible 'smart' cushions to be manoeuvred around the frame using a series of shiny brass plated studs, which are available in a number of luxurious finishes. With a simple movement of the cushion we were able to transform a classic sofa into a chaise longue, yet always maintaining the same level of comfort. Brilliant!
BEST LOUNGE CHAIR – LOL : ) Lounge Chair by Giuseppe Viganò for Arketipo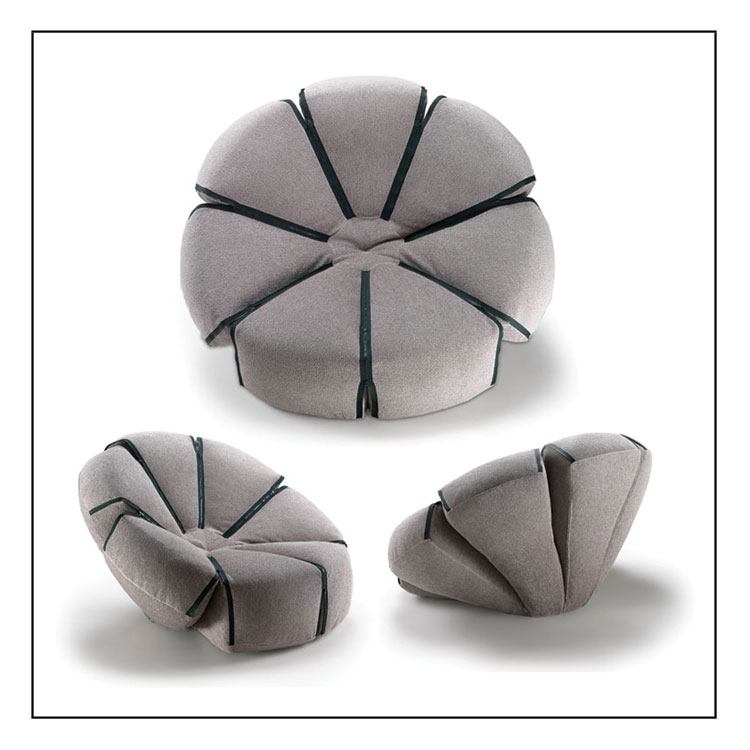 LOL : ) is a young, fresh and informal lounge chair, which had visitors queuing up to take a seat. Its oversized proportions reminded us of an ultra soft semi-closed flower, whose petals envelop you as you take up your favourite position. Available in a wide range of fabrics and finishes, the chair can be lively and cheerful in strong colours or cool and trendy when upholstered in elegant tone on tone fabrics.
BEST DINING TABLE – Icaro Dining Table by Caronni + Bonanomi for Desalto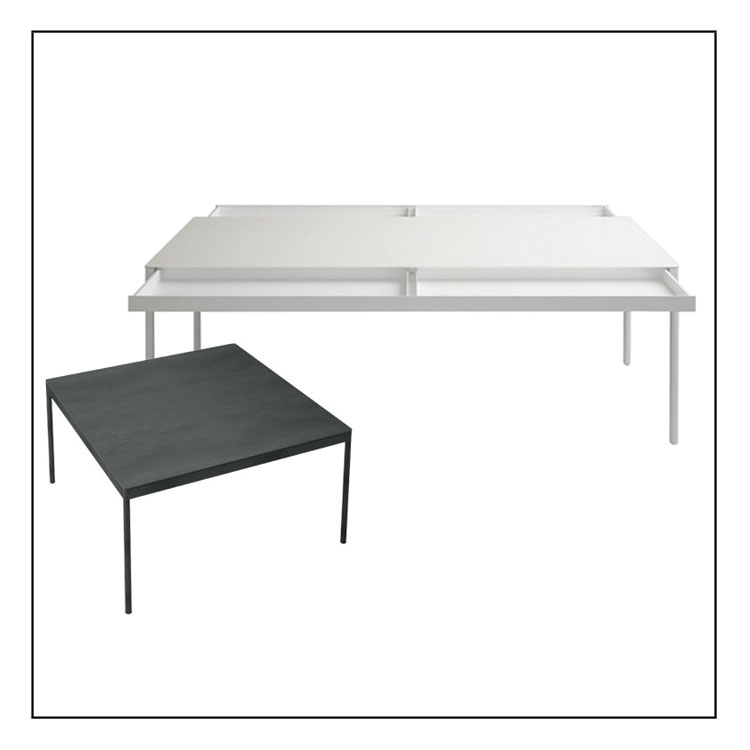 This year we saw an old favourite brought back to life in the shape of the Icaro Table by design duo Caronni + Bonanomi. This time round the table appeared more rounded and slim line giving it a more attractive appearance. However, what we loved most about the table was the discreet drawers positioned under the top, which in no way undermined the aesthetic of the piece whilst giving you that handy extra storage.
BEST DINING CHAIR – Mira Chair by Jaime Hayón for Magis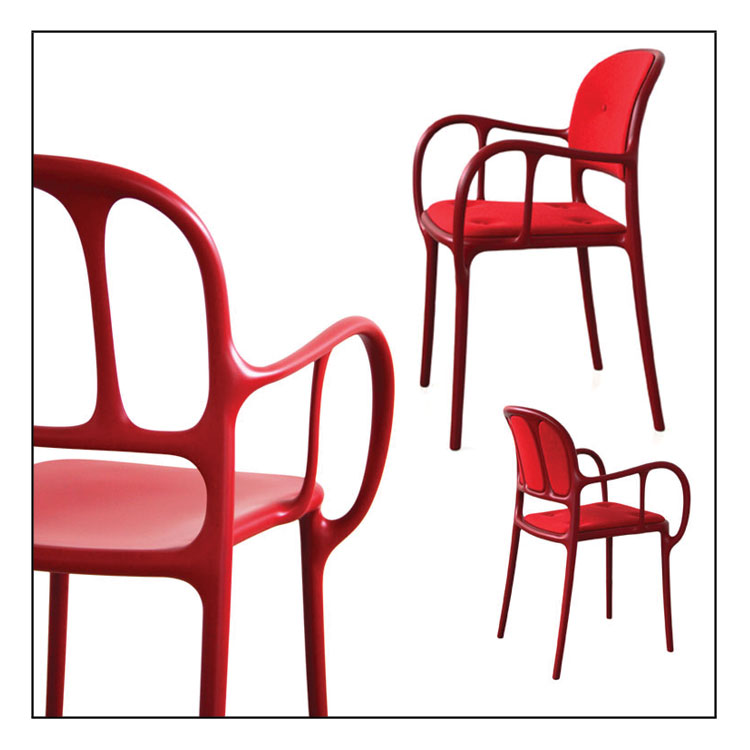 Presented in on-trend Chinese red, the choice of finish was not the only thing that made this truly elegant plastic chair stand out in what is a saturated market. When designing the chair, Spanish artist-designer Jaime Hayón was able to do in plastic what is impossible to do in wood. With the expertise of Italian manufacturer Magis as pioneers in gas injection-moulding, he was able to make an expressive chair very rich in movement. This chair is perfect if you want to add a touch of Catalan modernism into your home.
BEST STORAGE SOLUTION – Camerino Dressing Box by Caccaro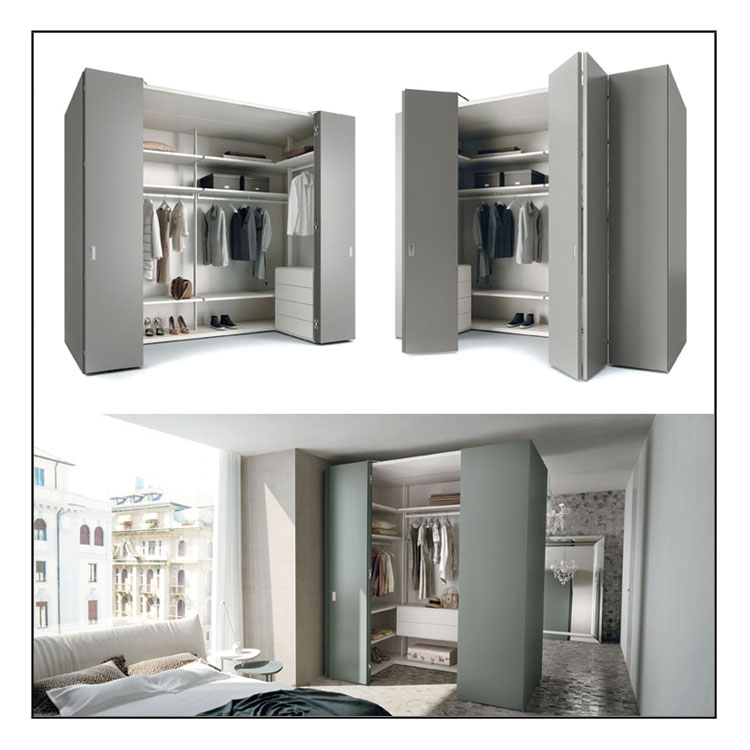 In developing the Camerino Dressing Box, Caccaro has created a completely new one of a kind product. It is a solution that has never existed before: a wardrobe and walk in cabinet all in one furnishing element. What made it stand out from the crowd was its clever use of depth over traditional wardrobes so that even through it appeared smaller in width it still had the same storage capacity but with the added versatility. Self supporting and finished on all sides, the Camerino dressing box can also be used to petition off a room.
BEST BED – Volare Four-Poster Bed by Roberto Lazzeroni for Poltrona Frau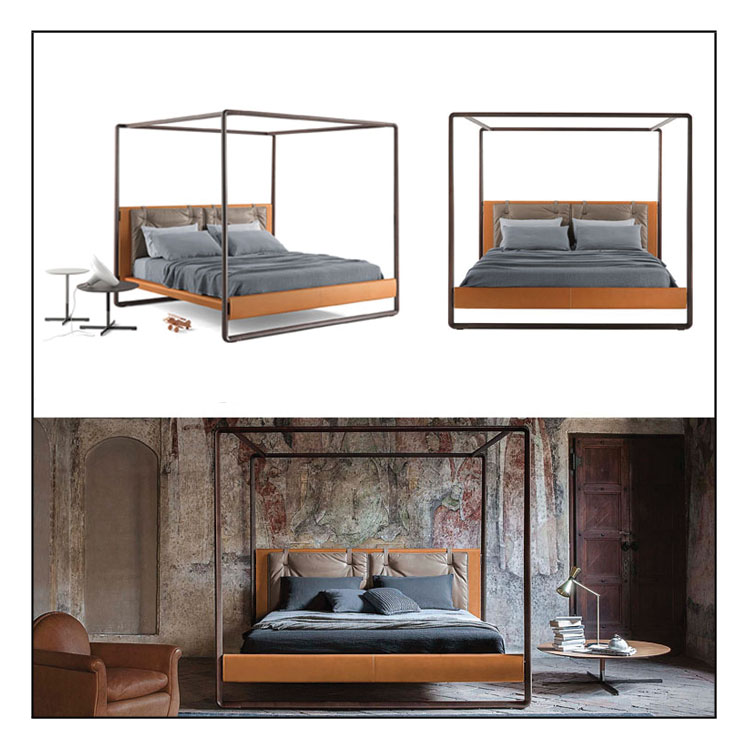 This light and airy vision of the classic four-poster bed caught our attention due to its elegant modern design and beautiful leather finishes. Roberto Lazzeroni has managed to design a large structured bed, luxurious in terms of its workmanship and natural materials, yet at the same time the bed is discrete and sparing. This oasis of comfort and relaxation is perfect for the middle of the room and for big spaces.
BEST LIGHTING – Fedora Lamps by Dima Loginoff for Axo Light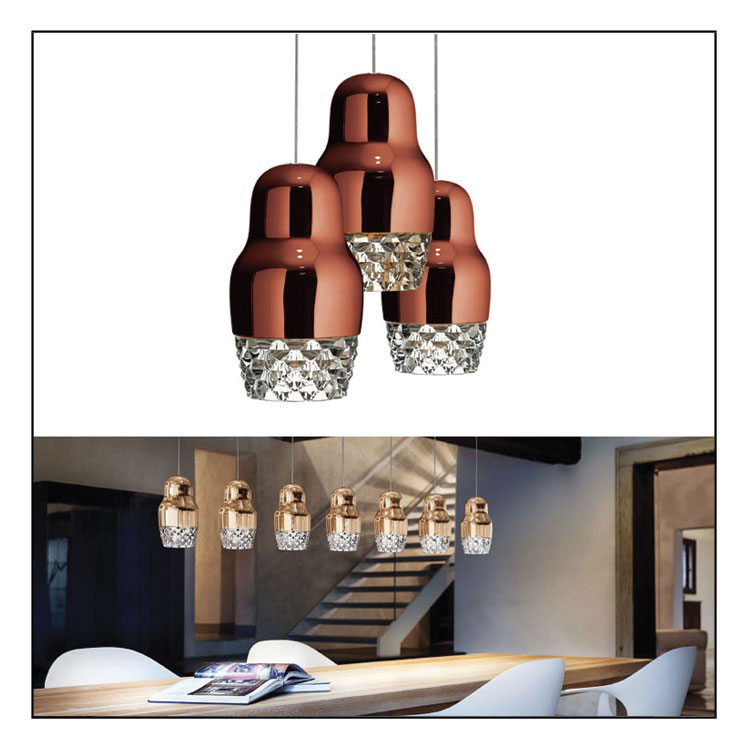 Childhood memories tend to give us warm, comforting feelings so it was no surprise that we were instantly drawn to Dima Loginoff's contemporary reinterpretation of the much loved traditional Russian dolls. Available in rose gold and metallic bronze, the lovely combination of the metal and glass make the Fedora lamp a particularly decorative piece suitable for all areas within the home.
BEST OUTDOOR COLLECTION – Butterfly Outdoor Collection by Patricia Urquiola for B&B Italia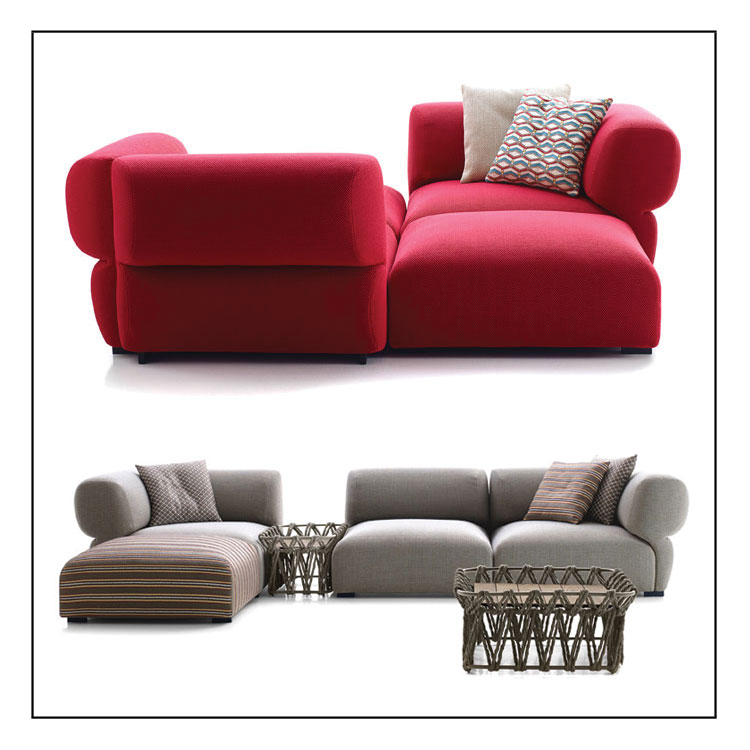 Designed to take indoor quality seating to the outdoors, Butterfly gets its name from the "butterfly" shape created by the outer corner that joins the armrest and the backrest. This lovely range of comfortable garden furniture is perfect for entertaining due to its modular nature, which can be freely set up to suit the occasion.
A WORLD OF DESIGN ON YOUR DOORSTEP
Through our commitment to detail and sourcing the right products, we to continue to drive design forward by showcasing the very best design houses and locating the products that fulfil our clients need for a timeless yet contemporary interior. We look forward to presenting all these lovely new pieces to you over the coming weeks and months.
For further information Click Here.