CHAPLINS Trend Report: Our Top Picks from the Milan Furniture Fair 2010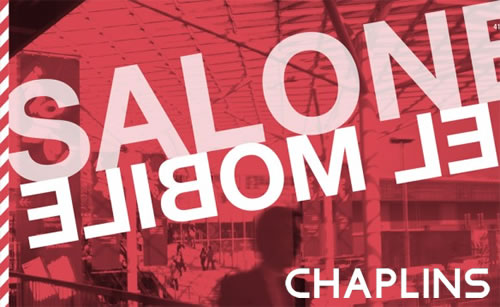 Following on from last years theme,  manufacturers have continued with a drive towards quality, comfort and usability. It was also pleasing to see producers reverting to their historic roots and rediscovering their identity.
Our Top Picks include…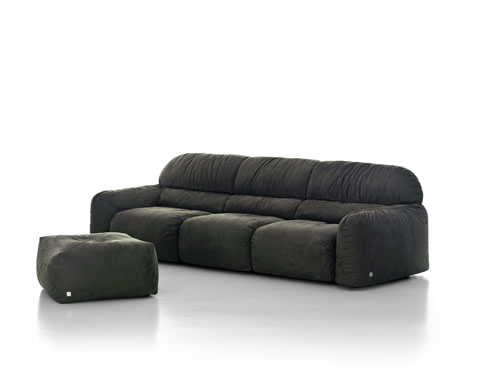 Granpiumotto High back version of the original sofa – Busnelli
After the great success of Piumotto, is born the sofa Granpiumotto even more comfortable. The seat padding and the high backrest, padded in real goose feathers, envelops the user that will loose in a relax position with all the comfort thanks also to the pull-out seat that increases the depth of the seat. A product characterized by very soft cushions that confer a unique feeling, an oasis of feathers where to let ourselves fall. The rich shape invites and receives the body and head like a soft embrace.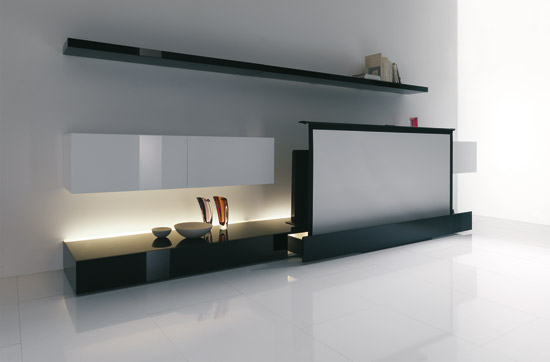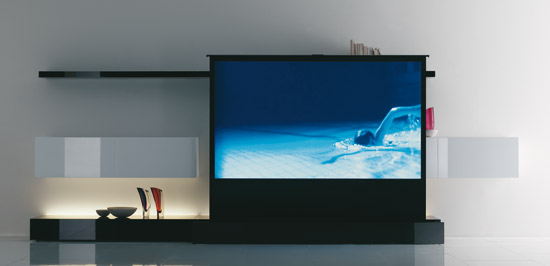 New Concepts Cinema System from Acerbis
New version of New Concepts Base, equipped with projection-screen fully concealed inside the cabinet, automatically extractible and self-wrapping, for those who do not wish to renounce to anything and wish to watch, onto the same wall, the small screen for games and news, or enjoy the big screen for cinema and sport. The screen, with an available projection-width of about 2 meters for 16:9 format and high efficiency and luminosity features, is suitable to the most commons projectors on the market. A solution which can be defined "plug&play", for those who wish to avoid or do not have the chance to do "custom" installations of projection screens into the interior design.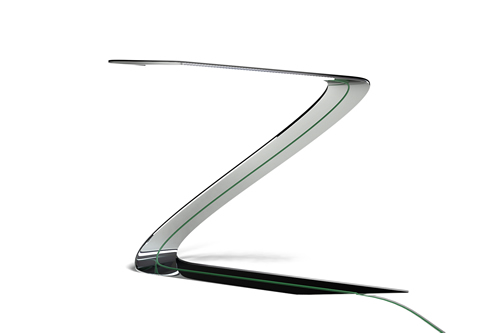 Edge Desk Lamp by Amanda Levette for Established and Sons (British product)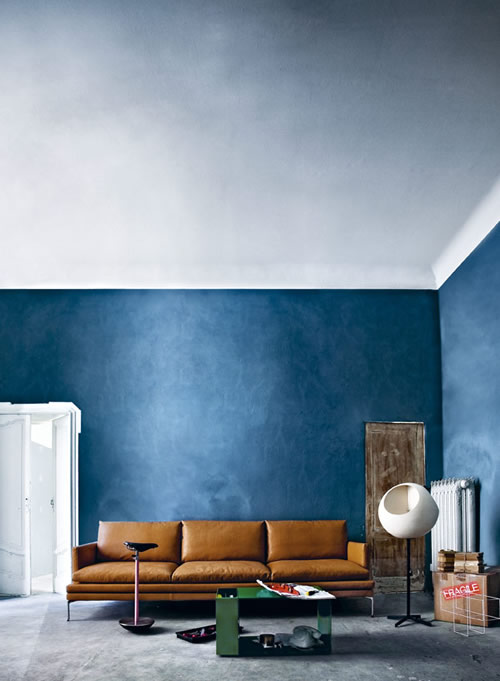 William sofa and Ella chair by Damian Williamson (British Designer) for Zanotta
The two new products designed by the British Damian Williamson (awarded in 2004 by the Swedish Arts Grants  Committee  for  research  on  design)  are  extremely  interesting.  The  event  marks  his  debut  on  Zanotta  catalogue with the series of monobloc and modular sofas William and the chair Ella, an innovative answer to comfort, modern and linear, features a slightly rounded original upholstery.
Chaplins are pleased to announce that we will be bringing in to store in excess of 60 new products launched in Milan over the coming season, selected from the 150 suppliers that we work with to sit alongside the current collections at our 25,000 square foot showroom.
Now we just have to get home! At the time of writing we are currently making our way from Milan to Paris via Zurich in the hope of boarding the Eurostar at 9.00pm tomorrow night… now thats what you call going the extra mile to bring you the very best in modern furniture design!