Cologne 10: Trends may come and go but Style is Timeless
We have just returned from the International Furniture Fair in Cologne and here are some of our favourite pieces hot off the press…
de Sede looking back and forward to the future…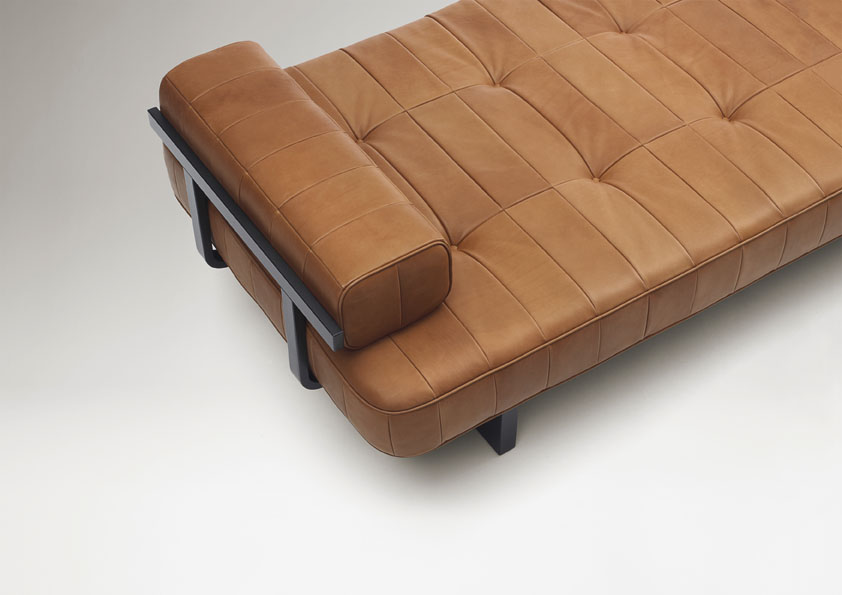 de Sede have most definitely found inspiration from the past with their classic ds-80 daybed. This elegant re-working of a 1972 design has had a little contemporary face-lift with it's slightly lower, slicker cushions and extravagant patchwork bringing this good-looking piece of furniture back to life. The ds-80 is available as both a recliner and small lounge sofa and compliments the stylish ds-51 armchair perfectly.
Another blossoming partnership from de Sede is the brand new dS-315 Easy Chair and ds-9045 Side Table both designed by Philippe Bestenheider. The lines of the dS-315 are determined by a hand-sewn seam 26 metres in length, helping to illustrate that de Sede have really looked towards creating one-off beautiful items in their new collection. This attention to detail can be clearly seen in the new shell – like design which gives you both maximum comfort plus a sense of snug security. The partnering dS-9045 modular side table is fresh, uncompromising and elegant and together with the dS-315 embodies both the tradition and future orientation of de Sede in a vivid and exciting manner.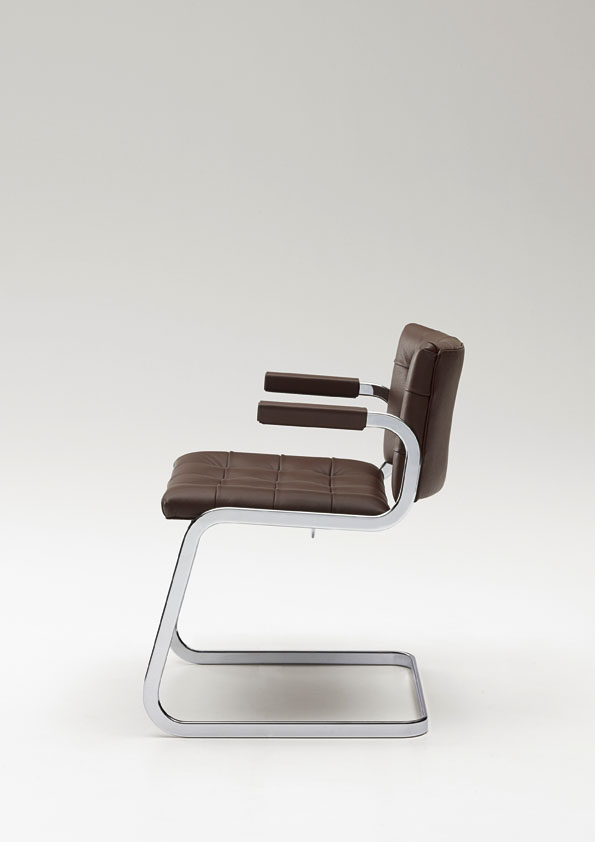 The last piece from de Sede worth mentioning is a chair that has lost none of its elegance and style since it was created in the 1970s. The RH-304/305 is a re-edition of the de Sede icon, which has a somewhat slimmer upholstered surface this time round and has also been modified slightly in height and tilt to meet the new requirements.
COR creates a living oasis with cushions…
Without doubt, COR's star of the show is the 'Jalis' a.k.a. 'The Cushion' Sofa. With Jalis the designers Jehs & Laub have elevated the cushion to the status of seating furniture. "Jalis", taken from the Arabic, is the magical word for hospitality and relaxed communication with family members or friends. Jalis can float, rest on pedestals, integrate or highlight tables, change levels and incorporate niches and floor recesses. No matter where it stands, its enclosing backrests and deep seats create a sense of security.
Another secret?
The cover fabric Patio which adorns this inviting sofa has woven in ornaments, only becoming visible when the incidence of light changes, its patterns seem almost three dimensional and resemble fine embroidery.
This sofa is a resounding success from COR and has everyone at Chaplins talking. We hope to have it on display in our showroom in the not too distant future.
interlübke breaks uniformity with its radical new storage system…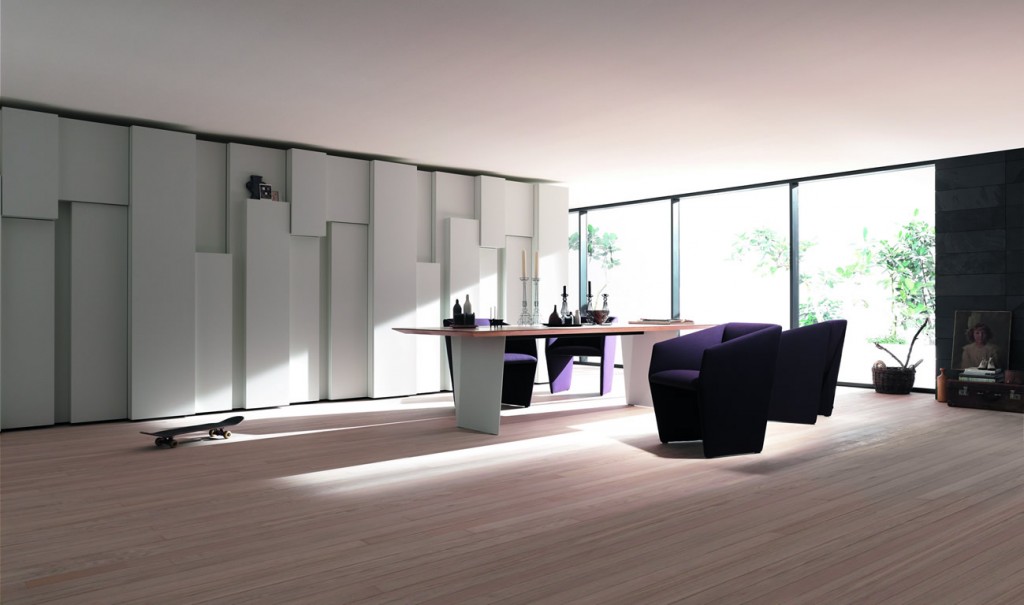 Evolution is the principle of all being, revolution changes perspectives and living conditions. From the combination Eva Paster / Michael Geldmacher and interlübke comes the radical and cutting edge range "Reef".
"Imagine waking up. The first thing you look at is not the view. You admire the shadow and colour play of the light that glides over the cascading contours of the furniture corpus" these are the words of co-creator Michael Geldmacher when describing this sculpture come storage system.
The range is available in any colour but is most effective in white due to the play of the light and shade on the elements. The interior is sensually designed with wool felt and features a number of innovative mechanisms for the lovers of the technical details.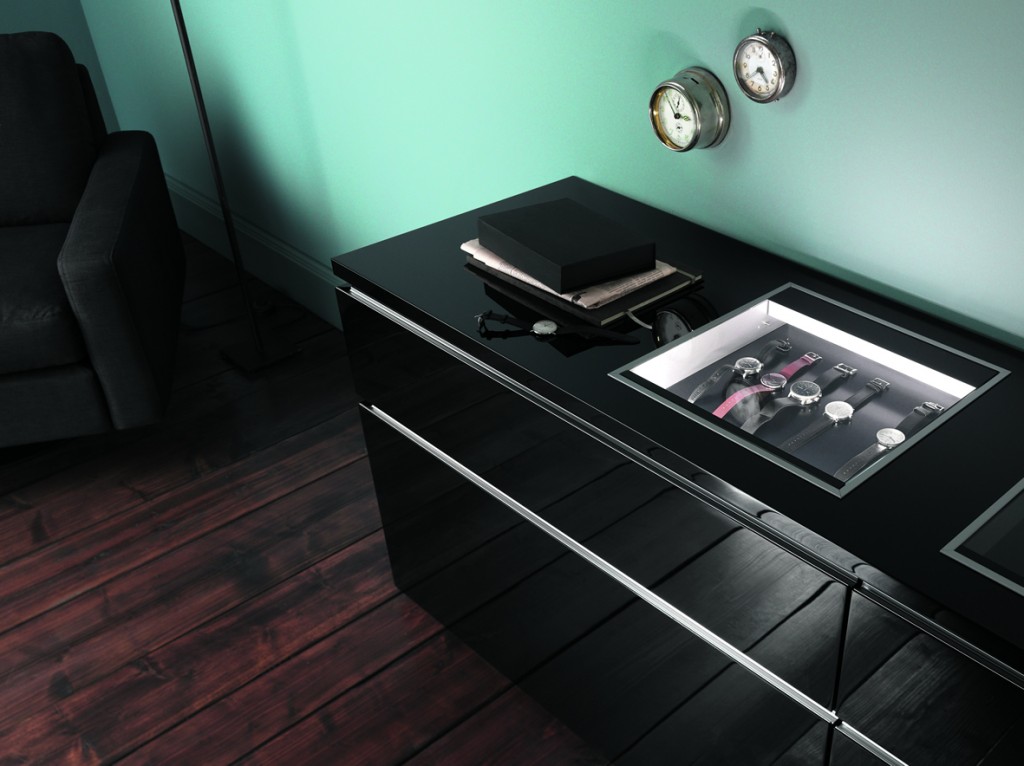 People that love the hint of luxury will enjoy the new features available on this future design classic from interlübke. Cube, one of the most successful cabinet ranges from interlübke now comes with the added options of docking stations, shimmering showcases or even air-conditioned humidors. Also on display was the Cubes elegant sister "cube-x", which presents itself in a slim silhouette with delicate surfaces and no handles, it looks like it is practically floating on air!
Walter Knoll gets innovative with some timeless designs…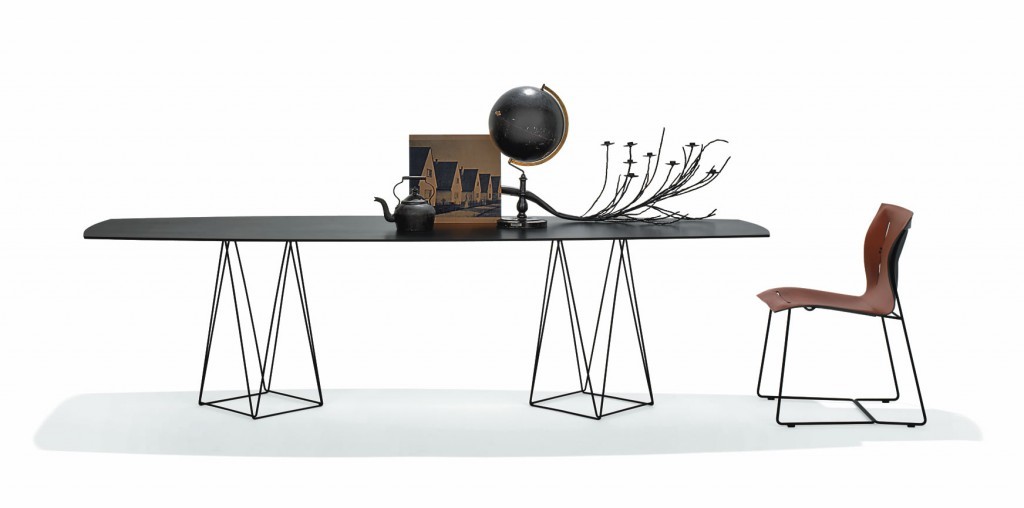 The first new product from Walter Knoll that caught our eye was the new 'Cuoio' chair and 'Joco' dining table by Eoos.
The logic of minimalism determines the shape and materials of the Cuoio Chair. The beautiful saddle hide leather and steel framework will only look better with age helping to make this chair a timeless piece which can be passed down from generation to generation. The Cuoio Chair comes both with and without armrests and has a flexible back to ensure maximum comfort.
Together with the 'Joco' table Walter Knoll have produced a modern, minimalist dining set with delicate stability. The Joco Table comes in a lovely soft matt lacquered finish as well as elegant wood veneers. It is a long table, some would say Scandinavian in its appearance and can sit up to eight people. A future classic for sure.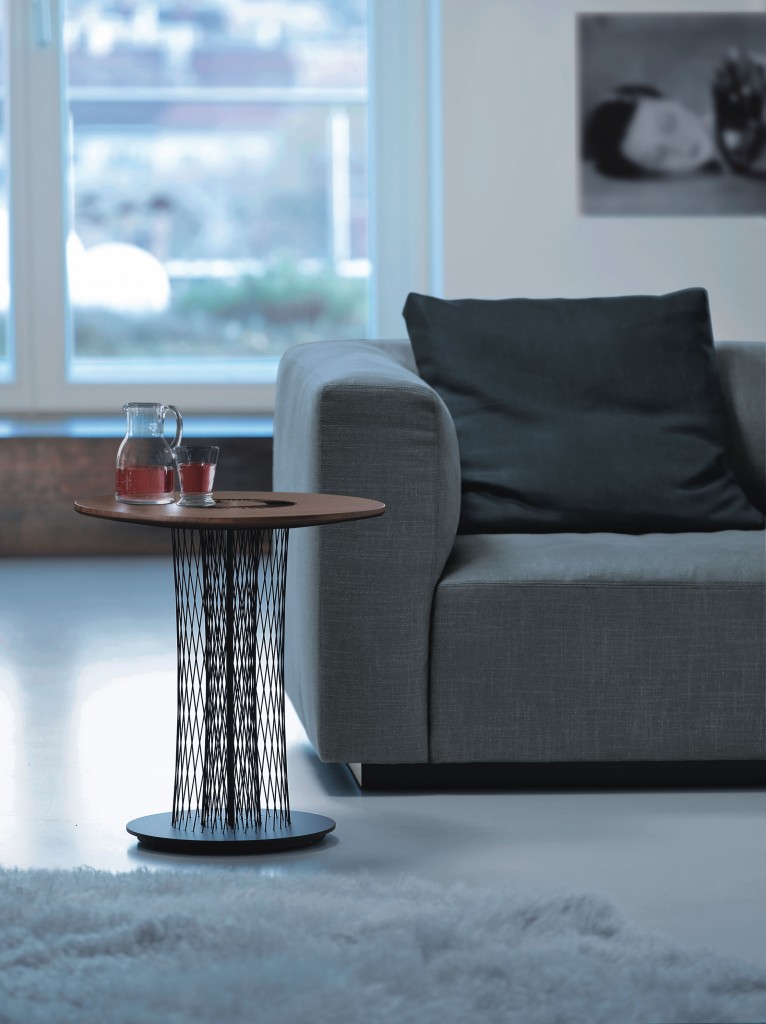 We at Chaplins have always prided ourselves on taking care of the small details and we feel that is what puts us ahead of our competitors. The same can be said for the Vladi Side Table. The Vladi plays with the balance of lightness and tension. The table top appears to float on a network of delicate strands helping to make this a real eye catching design.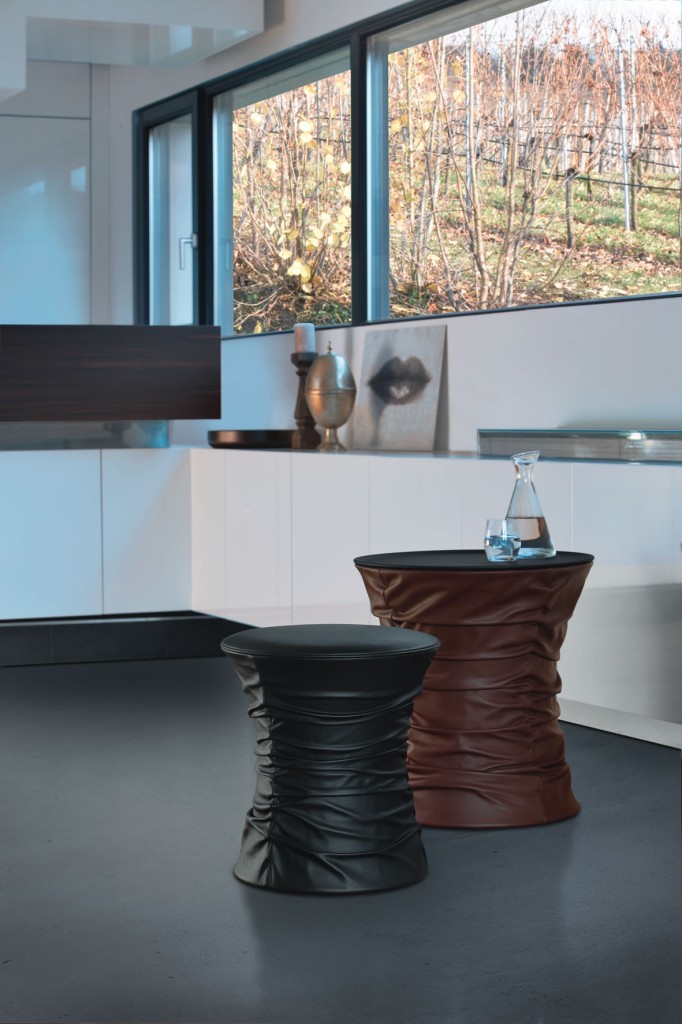 To finish off we have a beautiful piece of innovation by Toan Nguyen. The Bellows Collection includes a stool and side table that took us by surprise. Its soft gathered leather and sturdy folds hides the gas spring system that allows the stool to move up and down in an uncomplicated way. This collection can be used alone, as a twosome or as an addition to a sofa. Either way its expressive character helped put a smile on our faces and I am sure it will do the same for you.
Draenert find inspiration on planet Earth…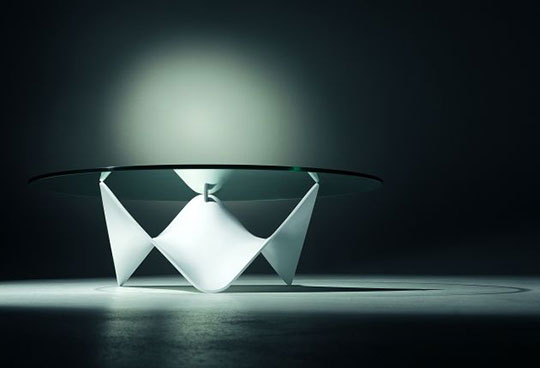 The two main highlights for us from the new Draenert collection were the 'Stingray' and 'Arctic' Coffee Tables.
The Stingray is a coffee table with a base in 3-D free shape from white or colour lacquered mineral material. The model base is almost sculpture-like with its flowing organic curves that create lovely shadows depending on the angle of the view. The round table top made from glass floats over the Stingray like a clear water surface.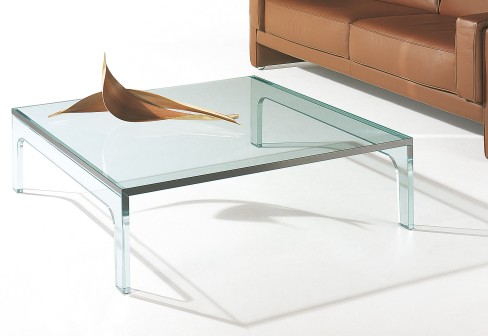 The Arctic coffee table is made from 25 mm clear glass. This extreme glass thickness is impressive and demonstrates strength and lightness at the same time.
Colour is the key for Cappellini…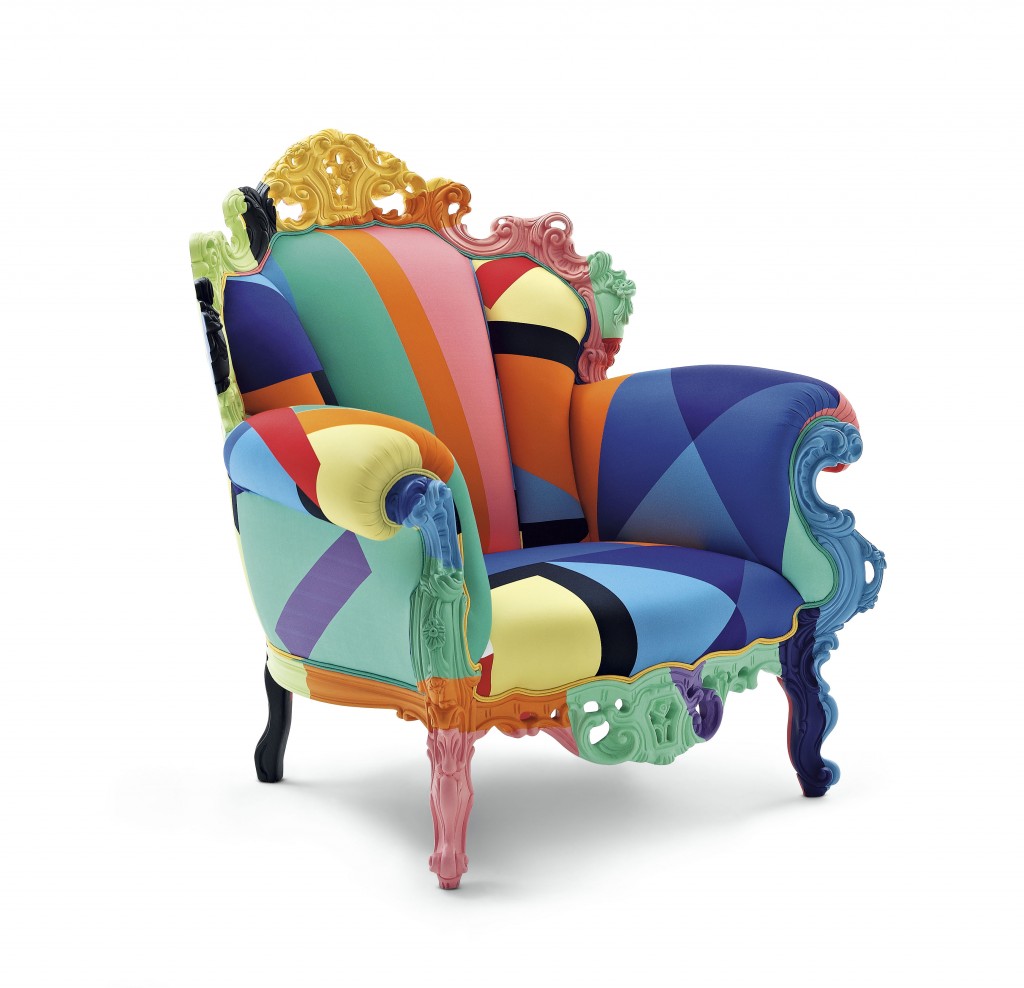 The 'Proust Geometrica' by Alessandro Mendini is a refreshing interpretation of the original hand-painted armchair. Created in 1978 for the Palazzo dei Diamanti in Ferrara, Proust was immediately recognised as an icon of twentieth century design and one of the most renowned and essential reference points in the quest for form and aesthetic perfection. Cappellini inherited the piece in 1993 and today Proust Geometrica, reupholstered in a new cotton fabric by Alessandro Mendini and hand-finished according to tradition, preserves the forms of the original armchair while refreshing them and breathing new life into the image and value of the original design. This chair will be on display in our showroom in the near future so keep checking our News & Events section for further details.
The second piece that caught our eye was the 'Homage to Mondrian' by Shiro Kuramata inspired by the Dutch abstract painter. We have written about this cabinet in the past but seeing it in the flesh really emphasized what a breathtaking piece of art come furniture this is. Available in two versions, the cabinets are created from lacquered wood and mounted on wheels; inside, they hold spaces and drawers for gathering and safekeeping dreams and memories.
Cassina remain consistent in creating iconic contemporary products…
Cassina chose Cologne as its ideal setting to present to the German market Charlotte Perriand's Japanese minimalism in the new re-editions for the Collection Cassina I Maestri.
Evocative and intuitively powerful designs that illustrate the more personal and independent part of her career spent working at the Le Corbusier atelier. The long period she spent in Japan (1940-1942 and 1953-55), where she was profoundly struck by the close bonds with nature was fundamental to Charlotte Perriand's approach. Here the designer developed a highly original combination of Western elements and Oriental culture. A form of intuitive minimalism that is translated into timeless purity of forms, which remain, however, full of life.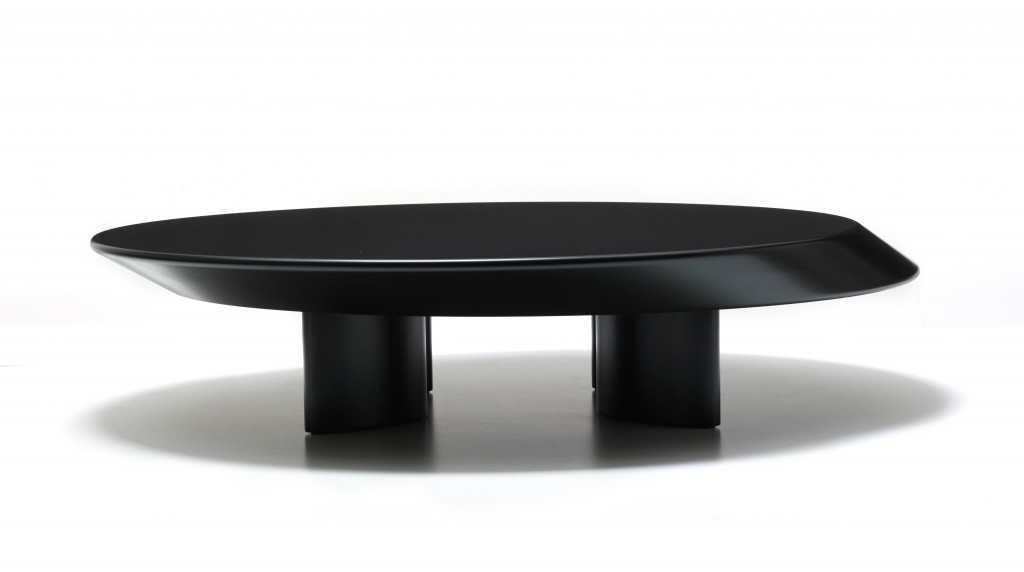 The designs re-edited by Cassina together with Charlotte Perriand's daughter, Pernette Perriand-Barsac, her only heir and assistant for twenty years, provide a coherent view of this stylistic approach, even if from differing periods. The "Ombra Tokyo" chair (1954), the "Plurima" bookcase (1983), the "Accordo" table and rug (1985) and the "Petalo" set of tables (1951). A balanced combination of past and present with the objective of making every object totally accessible to the contemporary user.
Jump into bed with Poltrona Frau…
Aside from the award winning Archibald armchair and Chester One  sofa, the product that impressed us most from Poltrona Frau was the Jack bed. This is a bed with presence of character. An authoritative and incisive sight, it defines the space around it. The Jack bed by Jean-Marie Massaud stands out for its headboard with its linear and important design and if  desired you can add two elegant and practical round side tables which can be positioned at the sides of the headboard and adjusted thanks to a steel arm in gunmetal grey finishing.
In seasoned wood with soft padding, it is entirely upholstered in superb Pelle Frau leather which helps to give the bed a visual warmth and natural softness inviting you in for a good nights sleep!

For further information Click Here.