Design Experts Shop the Chaplins Summer Sale
Navigating the heady array of discounts in the Chaplins Summer Sale is no small matter. With enormous savings across all collections do you go for classic or contemporary? Italian or Scandi? To help you out, we've called in some of the industry experts to reveal their top picks and styling tips.
First up is Alison Davidson, super-star stylist and interiors journalist. Her style is bright and unabashedly warm, layering textiles and hues to bring life to even the smallest of spaces. A love letter to detail, her portfolio reveals how the slightest flourishes can transform a house into a home. You can check it out here or by visiting www.alisonaddingstyle.com.
"It's a cliché I suppose, but it's a cliché that makes sense – if you have always wanted a classic piece of furniture, this is the time to buy it. If you love furniture, like I do, you always have a wish list in your head. So if there is something you have always yearned for, instead of buying things 'to make do' buy a classic piece (with a few pounds off) and it will give you pleasure every time you look at it. Here are a few from my wish list."
1) CH24 Wishbone Chair by Carl Hansen & Son. Was £590, NOW £501.90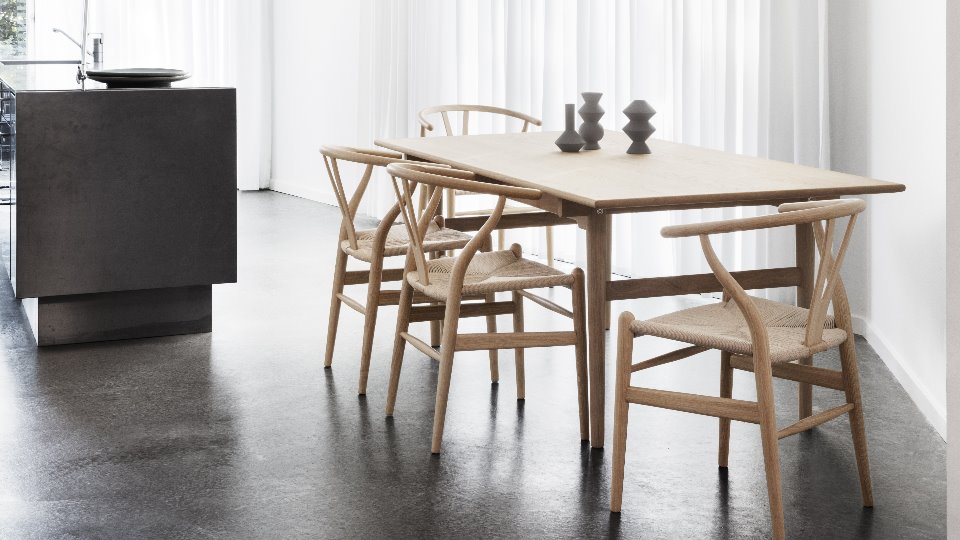 I have coveted these chairs for a long time… I first saw them in a location house I was shooting in. It was the perfect setting — a glass cube overlooking a lush garden in south London. They are such a great shape, with a curved back and a paper cord seat although, for me, they would have to be in classic soap beech.
2) Aeris Hanging Cocoon Fireplace by Cocoon Fires. Was £2,660. NOW £2,394.
Now, this is what you call a statement piece, the most stunning fire. If you had this hanging from the ceiling, you almost don't need anything else. It looks like it ought to be in a Bond movie, and maybe it has? And the great thing is it's bio-ethanol so you don't have to worry about cleaning out any messy ash.
3) Eames Lounge Chair by Vitra (Cherry). Was £4,260, NOW £3,621.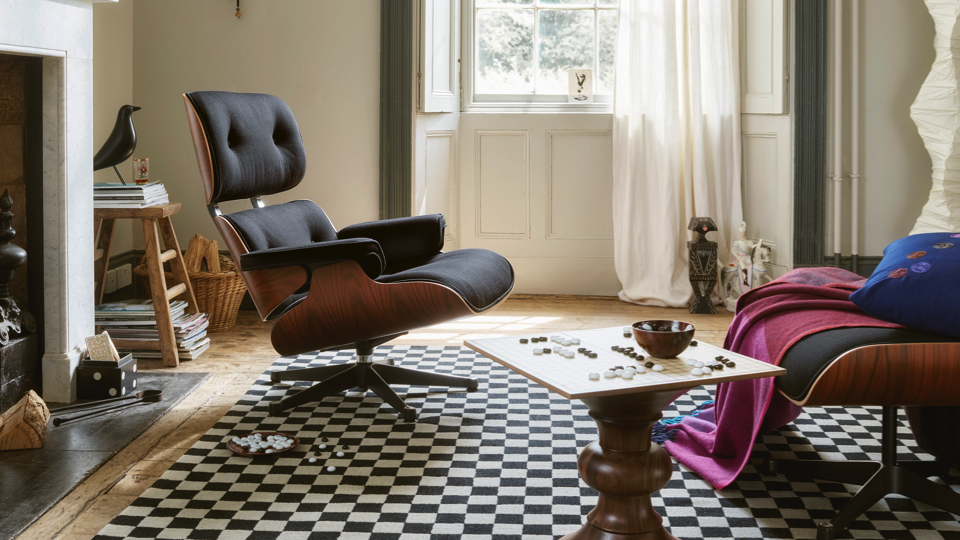 SUCH an iconic piece – the perfect armchair. I can picture Charles Eames sitting in it in his slim slacks and suede shoes… It looks so comfortable, doesn't it? With a warm cherry veneer frame and a swivelling seat in premium leather – so cool.
4) Billy Keramik Low Tables by Cattelan Italia. Was £580, NOW £493.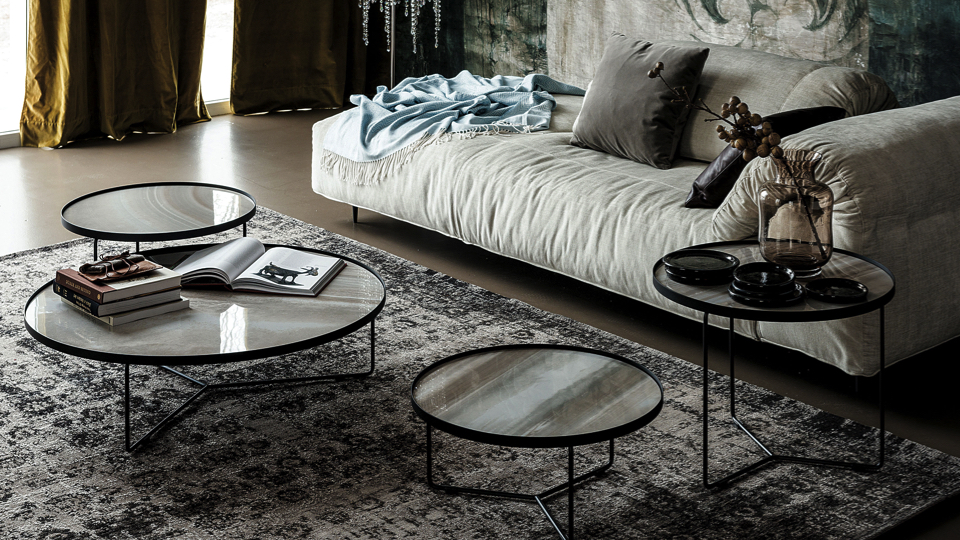 These stylish tables have spawned many copies. With a sturdy steel base and a ceramic top in 3 natural effect finishes, they will take the knocks life throws at them. Buy one if you live in a small space or have a few grouped together as coffee or side tables.
5) Binic Table Lamp by Foscarini. Was £131, NOW £117.90
These lamps are such fun! They remind me of the pipes you have on ships or a maiden in a bonnet. They come in 6 vibrant colours and would be ideal for any room, from a child's bedroom to the office to the lounge.
6) LC4 Chaise Lounge by Cassina. Was £4,025, NOW £3,421.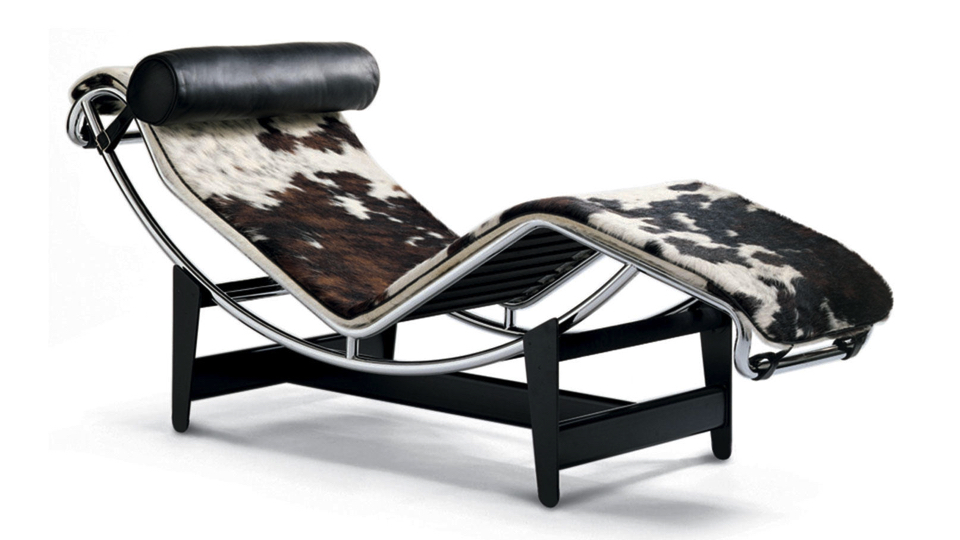 What's not to love about this? The perfect lounger that is not only supremely comfortable but looks AMAZING! Especially in this wonderful cow-hide. It's a true statement piece that has stood the test of time and will continue to do so.
Our second selection comes from Nicole Swengley. A freelance journalist for The Financial Times' How To Spend It, she's the first to report on new trends, designers and all things luxury. Her picks reveal a penchant for Art-Deco drama and intricate detailing — no surprise for someone whose recent interviewees include Mattia Bonetti and Nicolas Roche. You can read more of her articles here.
1) Crystal Rock Pendant Light by Lasvit (Set of 5). Was £3,695, NOW £1,885.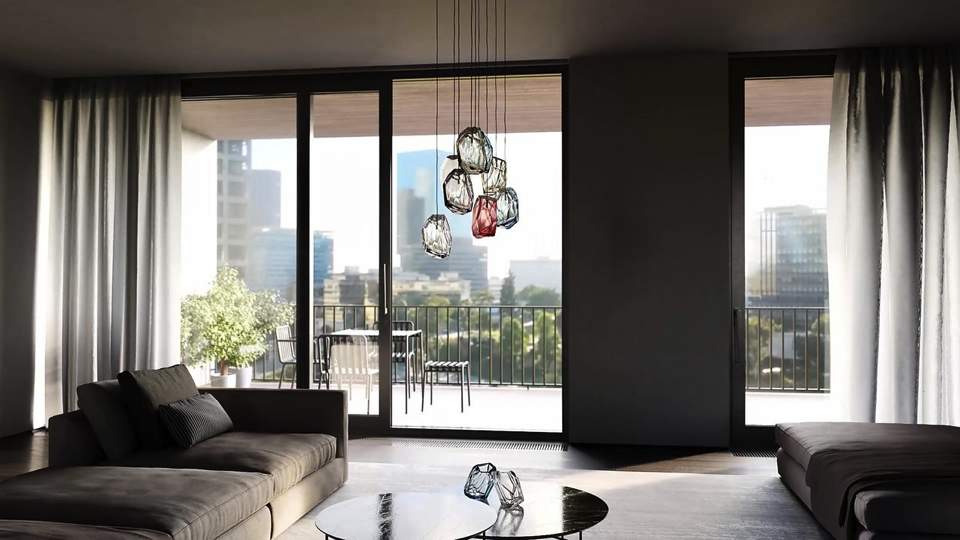 The rock-like shape of this crystal pendant light always makes me smile. Its asymmetric crystal facets dynamically refract and reflect light while its chunky form gives each pendant a very strong presence. Hang several in a cluster for an even more dramatic effect.
2)  Crystal Ice Rug by Marcel Wanders for Moooi Carpets. Was £2,100, NOW £1,575.
I love the clever, watercolour effect of the merging colours in this intricate design. It reminds me of a pattern spied through an old-fashioned kaleidoscope with a sense of movement created by the design. It would look stunning on bare, wooden floor-boards with its snowflake-like appearance emphasised by the rug's circular shape.
3) Vladi Side Table by Walter Knoll. Was £1,215, NOW £850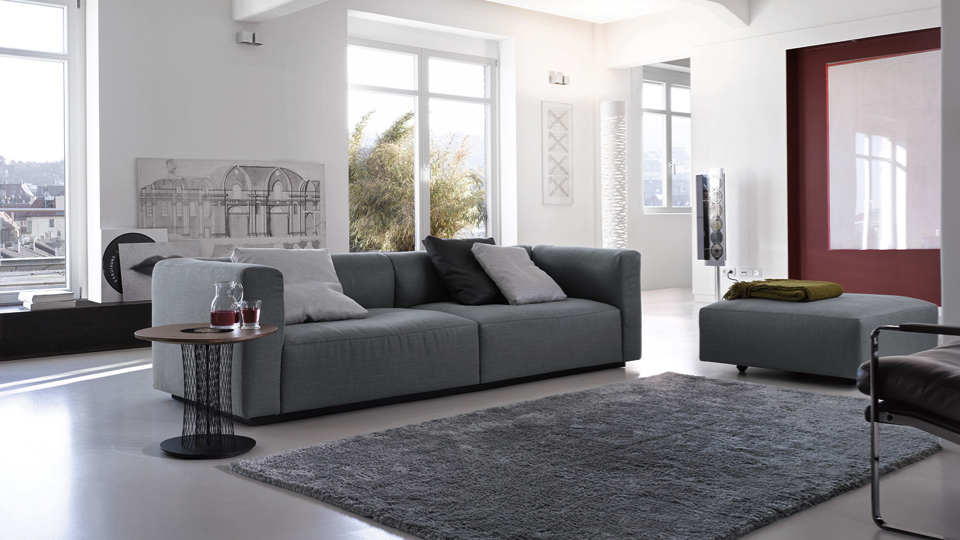 Everyone needs a side-table and this contemporary design – which won a Red Dot design award in 2010 – is particularly chic. Its solid walnut top is underpinned by a basket-like, black steel frame that adds interest without dominating the design. The simple, surface pattern recalls the sunburst motifs popular in the Art Deco era while maintaining an elegant, contemporary look.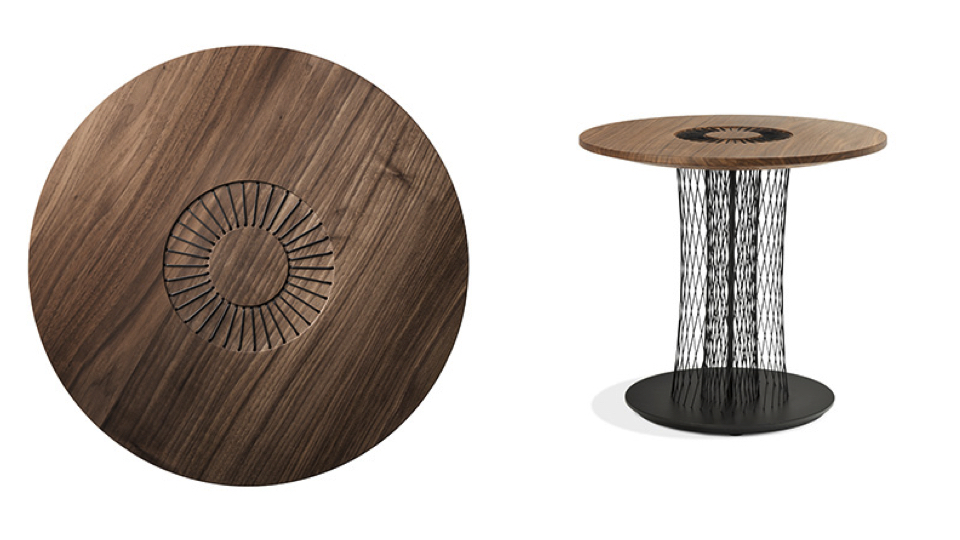 Michele Quastel is a purveyor of ideas. She transforms lacklustre spaces into stunning interiors and struggling marketing campaigns into gripping graphic commercials — all with a sense of joie de vivre. Her style refuses easy pigeonholing, ranging from quirky design solutions through to elegantly designed suites (follow this link to see for yourself!). That sense of serendipity is reflected in her choices below.
1) Winebowl by Mogg. Was £320, NOW £288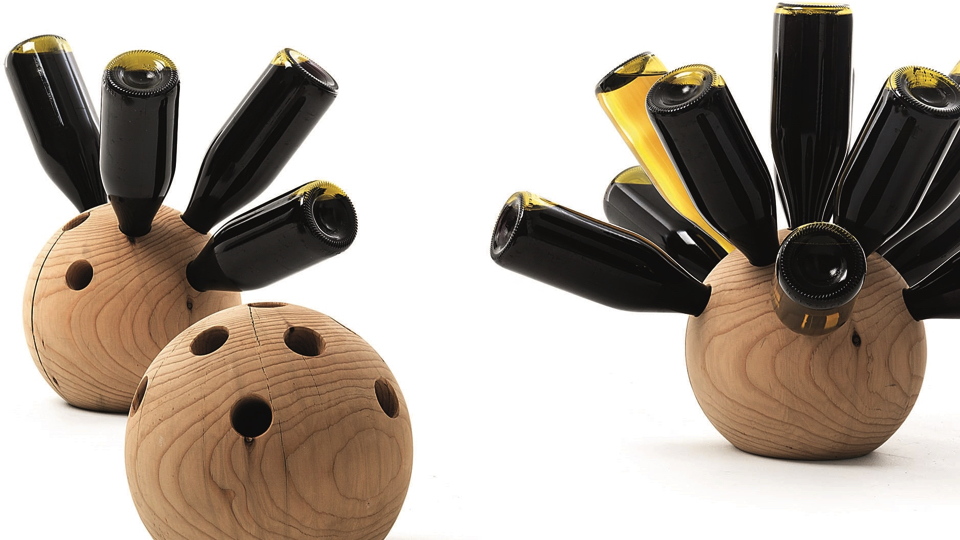 This adorable MOGG centrepiece bottle display, affectionately known by those in the trade as 'the hedgehog',  is a talking point for the irreverent bottle showcase. Don't be misled, however, this is handcrafted cedar to perfection cradled in a metal ballast – the beauty is in its simplicity. It's a showstopper!  Product sourcing is as much about aesthetics as making an item interactive and interesting for the consumer.  It would look equally fabulous in a contemporary or industrial setting. Cheers!
2) Chess Table by Moooi. Was £840, NOW £798.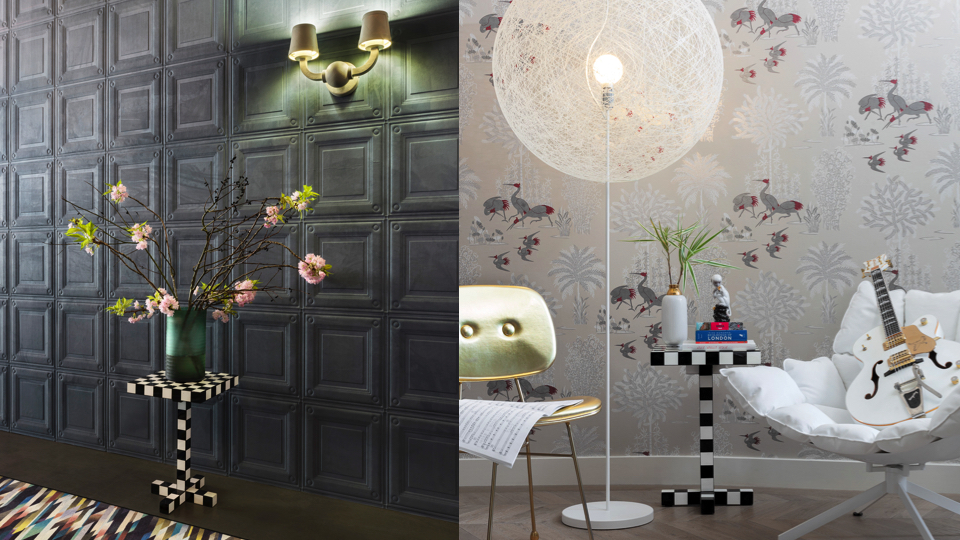 I absolutely adore this 3D chess table by Moooi.  I feel entertained just looking at it – and that is before strategically slaughtering any opponent at chess or draughts.  This is a playful, whimsical piece, a total showstopper that is practical as well as beautiful. The classic black and white will suit any backdrop.  I am currently refurbishing a high profile private members club and this would work perfectly.  Anyone who sits down at this table is already a winner in my book!
Finally, we're thrilled to introduce Emma or, as she's better known, One Five One, after her award-winning interiors blog. A journalist and all-around interiors guru, the transformation of her family home from a "derelict" den into a dream living space has captured the hearts of thousands of design enthusiasts on Instagram. Follow her journey online and keep on reading to find out her Chaplins Summer Sale picks.
Madame Blush Canvas by Mineheart. Was £385, NOW £346.50.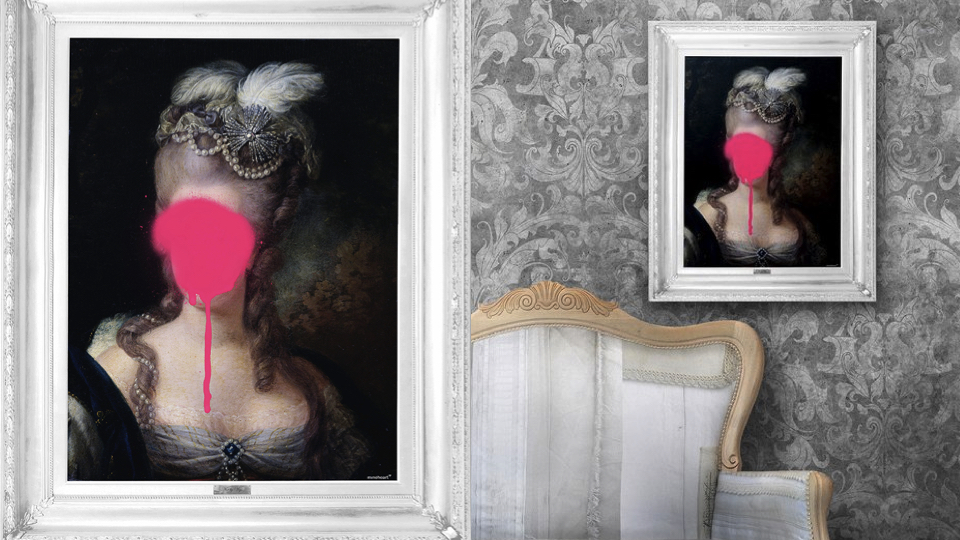 My motto for our home is 'expect the unexpected' and this fab painting fits the brief brilliantly. I believe that every home should have some items which just make you smile, and this painting does just that, I love it! 
2) 5M Outdoor Kitchen Island With Bar by Röshults. Was £27,150, NOW £24,435.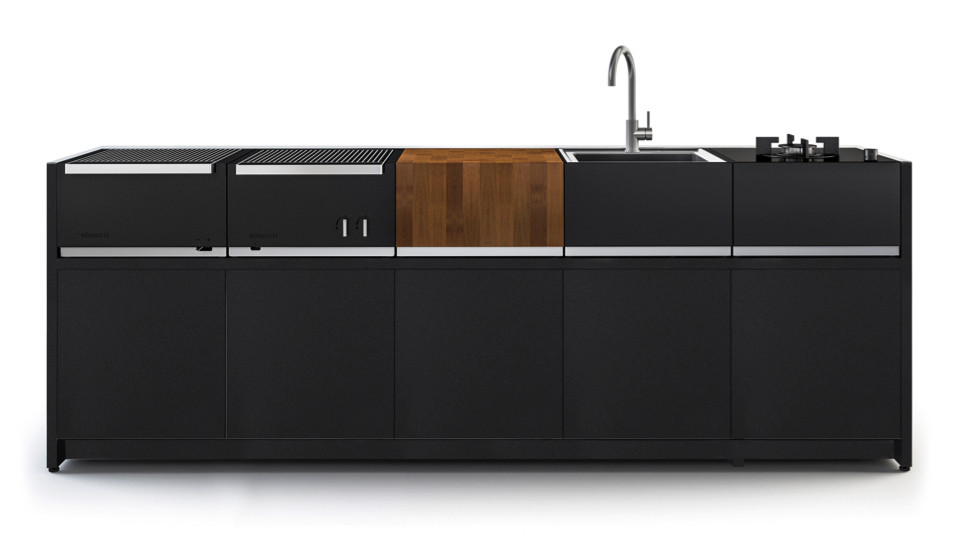 If you love entertaining guests then this 5m outdoor kitchen island, complete with bar, is a must-have. The anthracite version would look spectacular against a background of green foliage and the addition of this to a garden creates a whole new room — perfect for making the most of the summer months.
3) Faz Wall Planter by Vondom. Was £525, NOW £472.50.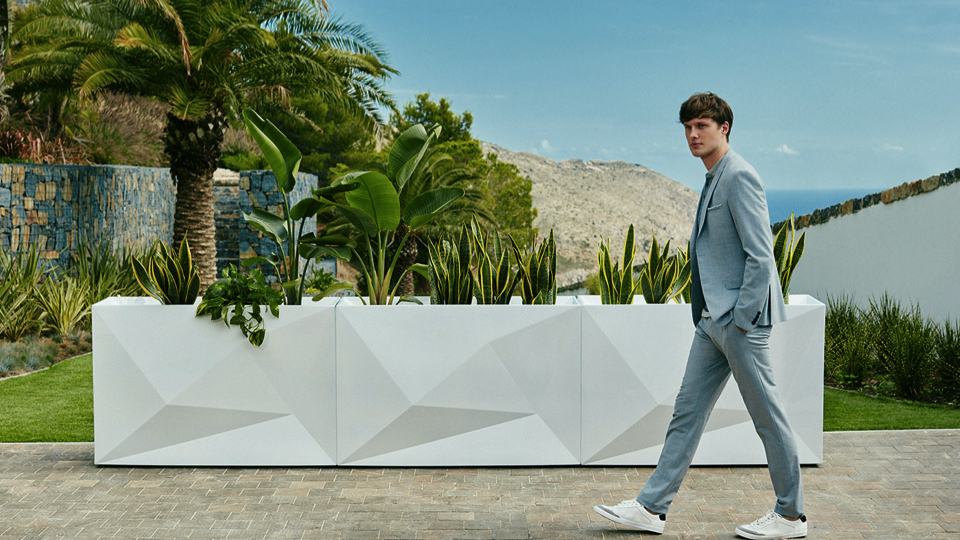 This set of Faz Outdoor Wall Planters are a sure way of making a strong design statement in your garden. Part sculpture, part planter, the asymmetric lines would create interesting shadows, which would change throughout the day, and would look very dramatic lit up in the evenings. These will be a real talking point in any garden. 
Do you have a design wishlist? Let us know your dream products on Instagram, Twitter or Facebook and shop them all in the Chaplins Summer Sale. Happy styling!