Discover Luxury for Less With Our End of Sale Highlights
August is upon us and what a memorable summer it's been. From the revival of the waistcoat to the many inspiring design fairs, it truly was a season of style. With just a few days to go until the end of the Chaplins Summer Sale, there's still time to invest in the designs you love for less. Our shortlist compiles the best luxury savings, available online until Sunday 5th August.
Give your living room some love with our selection of luxury lounge furniture. Remember, you don't have to redo the whole thing, sometimes a striking side table is all it takes for a fresh update.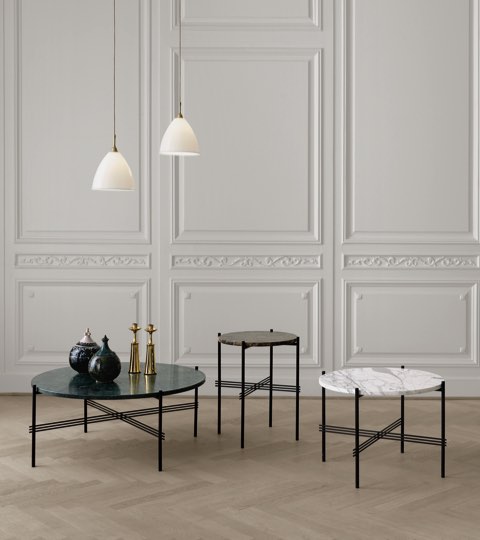 Channel contemporary chic with Gubi's TS table collection. Designed by husband and wife duo, GamFratesi, they exist halfway between Denmark and Italy, offering the very best of both design cultures.
The archetypal Italian sofa, Zanotta's William is a pleasure to behold. All layered leather and generous cushions, it's one of the most comfortable modern sofas available today. Don't believe us? Pop into the showroom and see for yourself.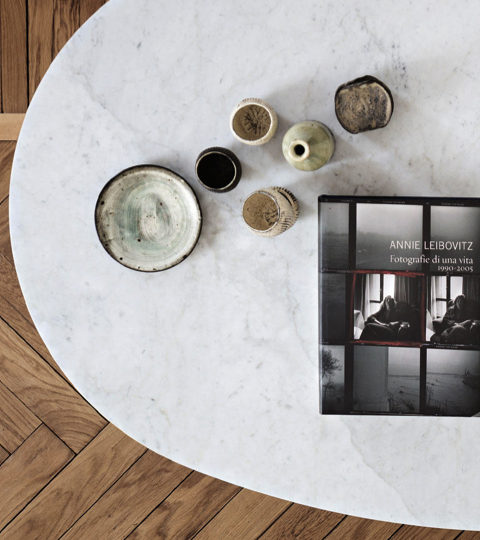 Home to the work of Frank Lloyd Wright, Le Corbusier and Charlotte Perriand, Cassina represents the past, present and future of contemporary design. Pictured here is one of their newer pieces from Piero Lissoni, a low-profile marble coffee table that packs a serious style punch.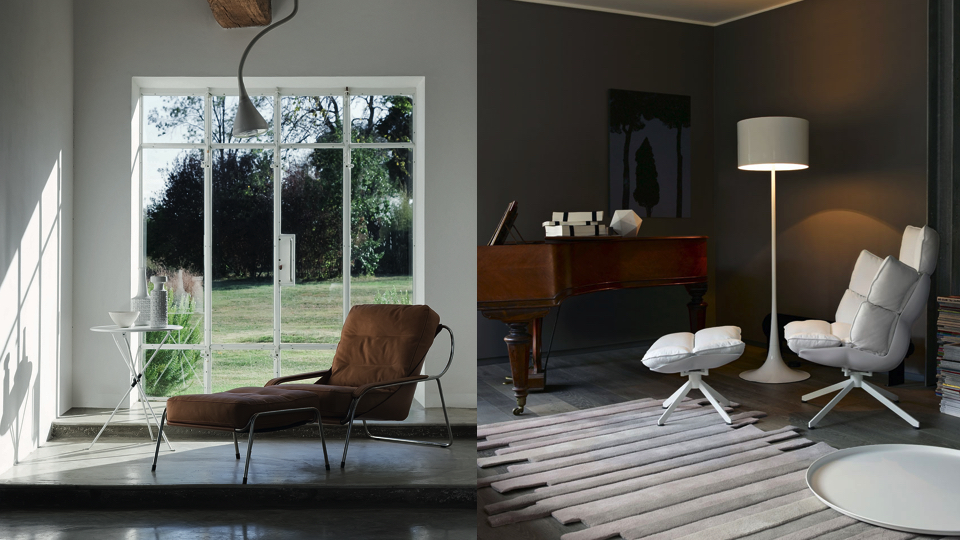 B&B Italia's Husk is comfort personified. Designed by superstar Spanish designer, Patricia Urquiola, it's ample padding is an invitation to relax both mentally and physically. Also available as a sofa, lounge or bed, take advantage of 15% off at Chaplins.
Get the family back around the table with our gorgeous selection of dining essentials. From effortless extendables through to stylish sideboards, our selection offers statement style for less.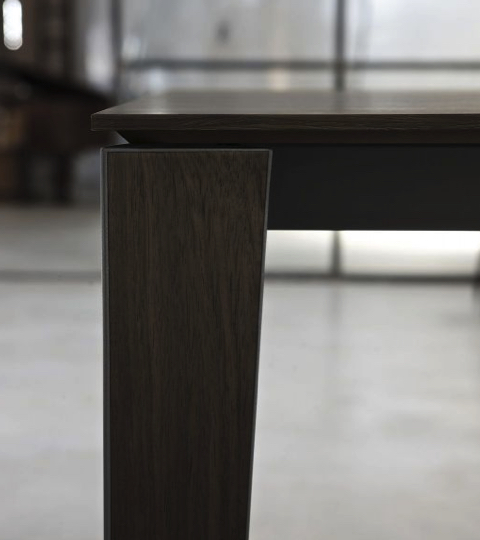 Designed by luxury Italian design house, Bontempi Casa, Senso is one of the most versatile dining tables on the market today. Available in a staggering 27 different finishes, it also boasts a smooth extendable system to help you cater for the entire family this season.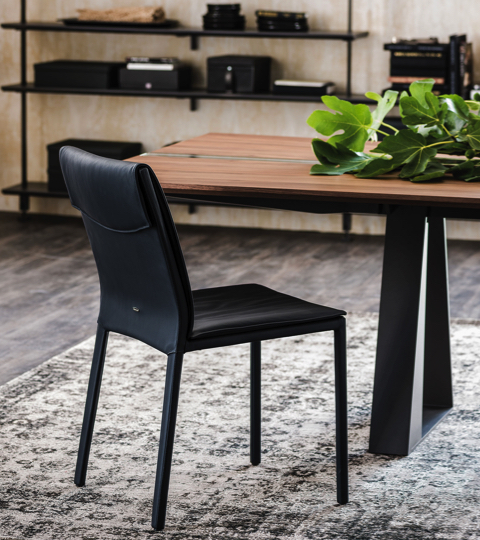 Sit pretty with Isabel, a luxurious dining chair from European powerhouse, Cattelan Italia. Its soft leather is available in a variety of neutral hues, offering timeless style and no fuss maintenance. Pair with the River Dining Table to get the finished look.
Having graced the cover of several glossies earlier this year, the Perf Sideboard is nothing short of a trendsetter. Its perforated detailing could be found everywhere at this year's Milan Design Week which is why we had to bring it home with us to our Hatch End showroom.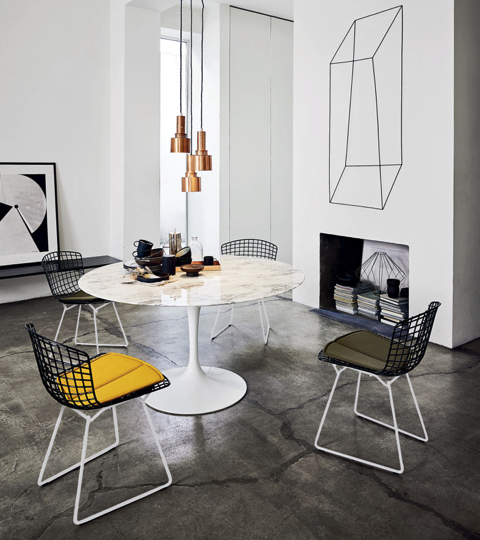 Perhaps one of the most photographed objects of all time, Knoll's Saarinen Dining Table is the design that keeps on giving. With 15% off in the Chaplins Summer Sale, there's never been a better time to get this eternal style for less.
The bedroom is your very own romantic retreat, a space that represents you and your partner at your most relaxed.  The foundation is, of course, a great contemporary bed that gets you closer to those eight hours of shut-eye. From there, add bedside tables, vanity dressers and bespoke wardrobes to make waking up that little bit easier.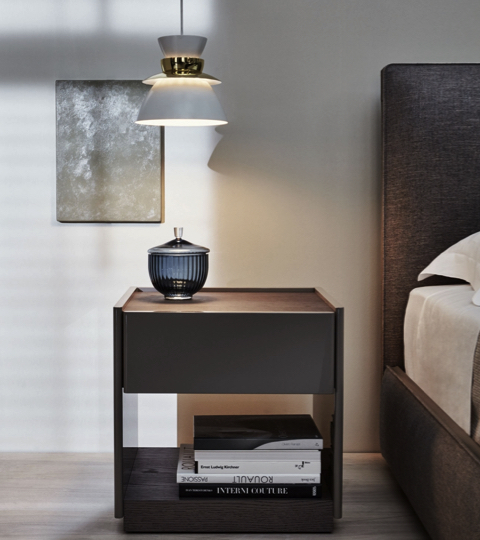 The 5050 Collection is the ideal companion for keeping everything you love at your fingertips. Choose from gloss or matt lacquered surfaces with wooden tops and Eco Skin trays for the ultimate interior power play. Now available with 15% off online and in our dedicated Molteni&C studio.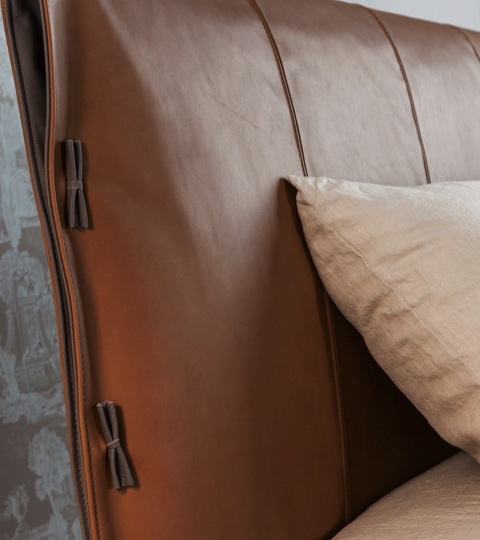 Minimalism is great, but a spare and soulless bedroom is not. Adorning your space with pleasing little details will lend your decor a personal touch. The chic tailoring on BONALDO's CUFF BED helps create this effect, making use of delightful Capri Leather frog fastenings to create a striking headboard.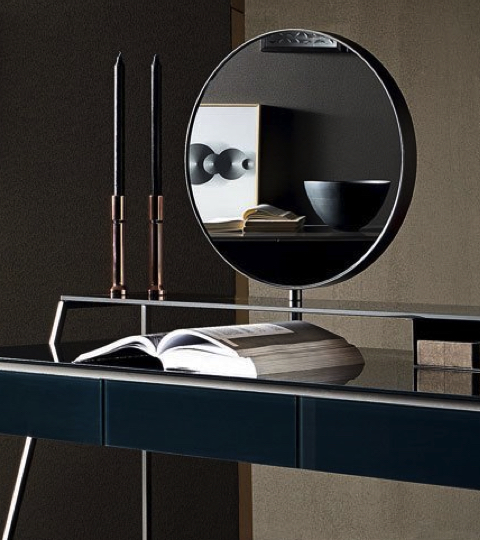 Create your own personal beauty station with Gallotti & Radice's contemporary dressing table. Spacious drawers, lacquered finishes and a stunning circular mirror are just some of the features that make Venere the fairest of them all.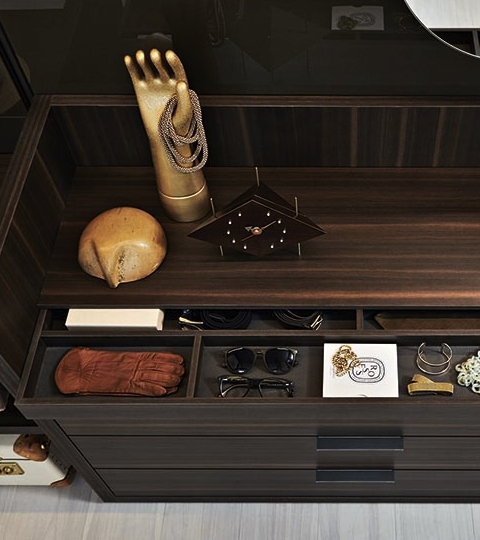 Boasting an array of innovative storage solutions, Molteni&C's bespoke wardrobes promise to maximise every inch of your space. Pop into our showroom to take advantage of additional savings and the expertise of our friendly design team who will help plan your project from start to finish.
Lighting is jewellery for the home and one of the easiest ways to create an inviting atmosphere. Get your home ready for autumn with an array of modern luminaires, designed to gift that summer glow all year round.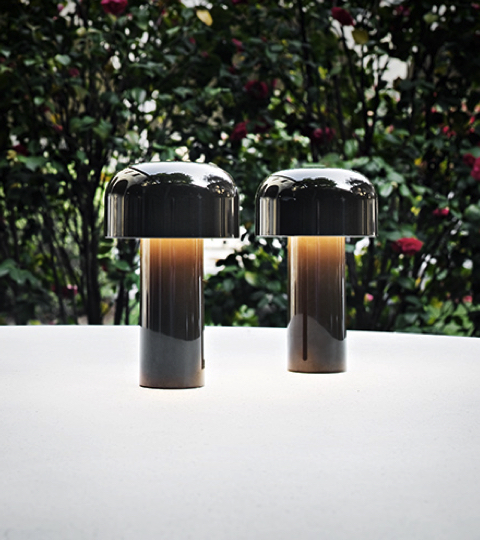 Designed by the legendary Bouroullec brothers, it's impossible not to love the Bellhop Table Lamp. The pocket-sized luminaire is both cordless and rechargeable, offering powerful illumination wherever you need it.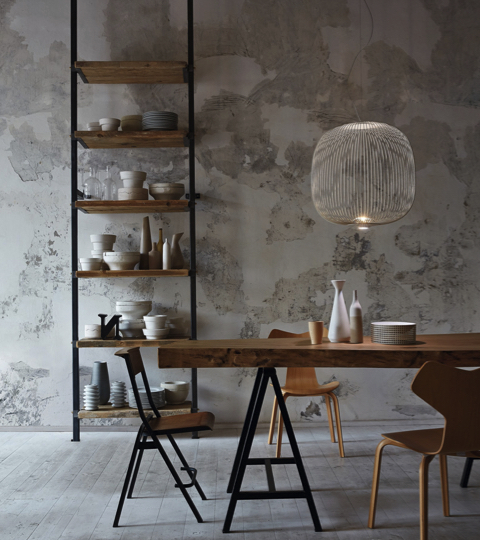 In 2018, industrial materials are the new haute couture, with a plethora of designers releasing innovative lights crafted from modest materials. Taking inspiration from antique birdcages, Foscarini's Spoke Pendant Light establishes a sculptural focal point while serving as a gentle source of illumination.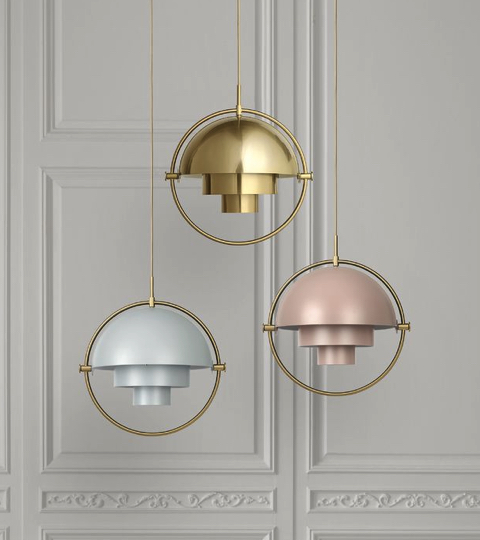 Available in two new soft hues, sea-grey and rose dust, Gubi's Multi-Lite Pendant is the only jewellery you need this year. Designed by Louis Weisdorf in 1972, it engages in a delightful play of light and geometry via its individually rotating shades, allowing the user to shape light as desired.
With the Met Office predicting a long, dry Autumn, get the most out of your garden with our selection of all-weather outdoor furniture.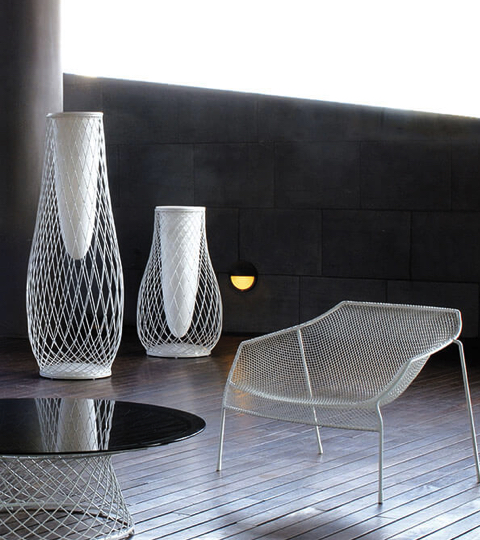 Effortlessly comfortable, the Heaven Dining Set champions lightness derived from divine forms. The luxurious glass top dining table is available online with either two or four chairs according to your family requirements.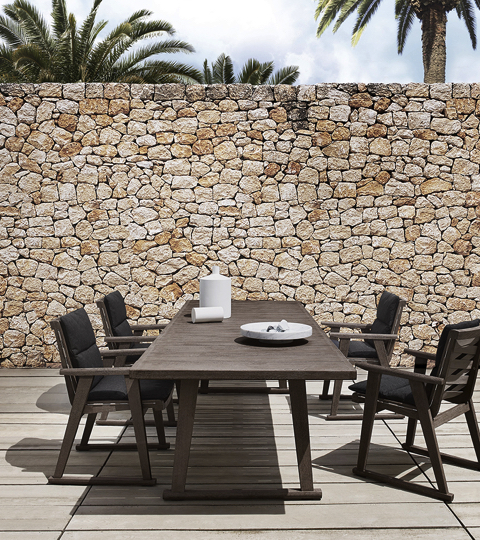 Outdoor trends come and go but here at Chaplins we always come back to Gio. This classic outdoor set is crafted from solid teak with beautiful strapped detailing on the chairs. The epitome of modern rustic, it promises to delight for years to come.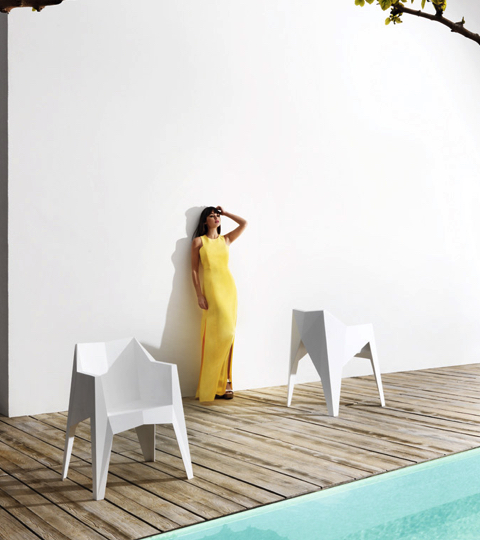 Sleek, angled and futuristic, the Voxel Armchair embodies Karim Rashid's ambitious design philosophy. Produced by the quirky Spanish brand, Vondom, the Voxel Collection offers all white Ibiza influences for every garden setting.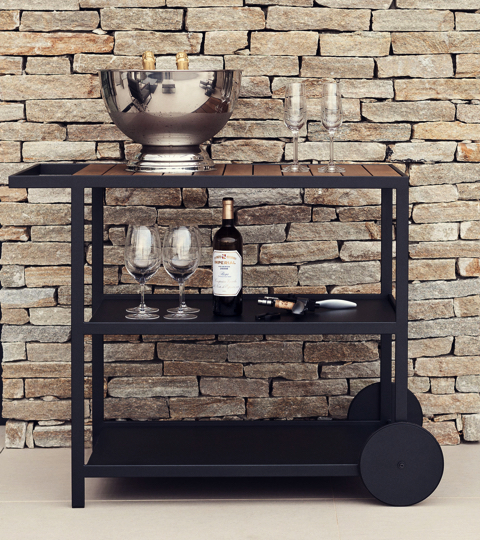 Revered for its sleek Scandinavian lines, Röshults' Garden Kitchen Trolley is your must-have hosting companion in the middle of a heatwave. Its ample storage space and teak chopping board mean you can keep cool and party on all summer.
SHOP NOW IN THE CHAPLINS SUMMER SALE