Edra Winter Promotion: 10% Off 'Smart Cushion' Sofas
Edra Winter Promotion – 10% Off Smart Sofas – Ends 31st December
This winter we are bringing you an exclusive offer on our range of Edra 'intelligent' sofas by Francesco Binfarè.
All the sofas designed by Francesco Binfarè for Edra tell the story of the changes in human behavior. They belong to different eras and yet they are timeless, because they are not influenced by trends.
The sofa range is made up of Standard, Absolu and Essential, which have quickly established themselves as bestsellers due to their 'smart cushion' technology.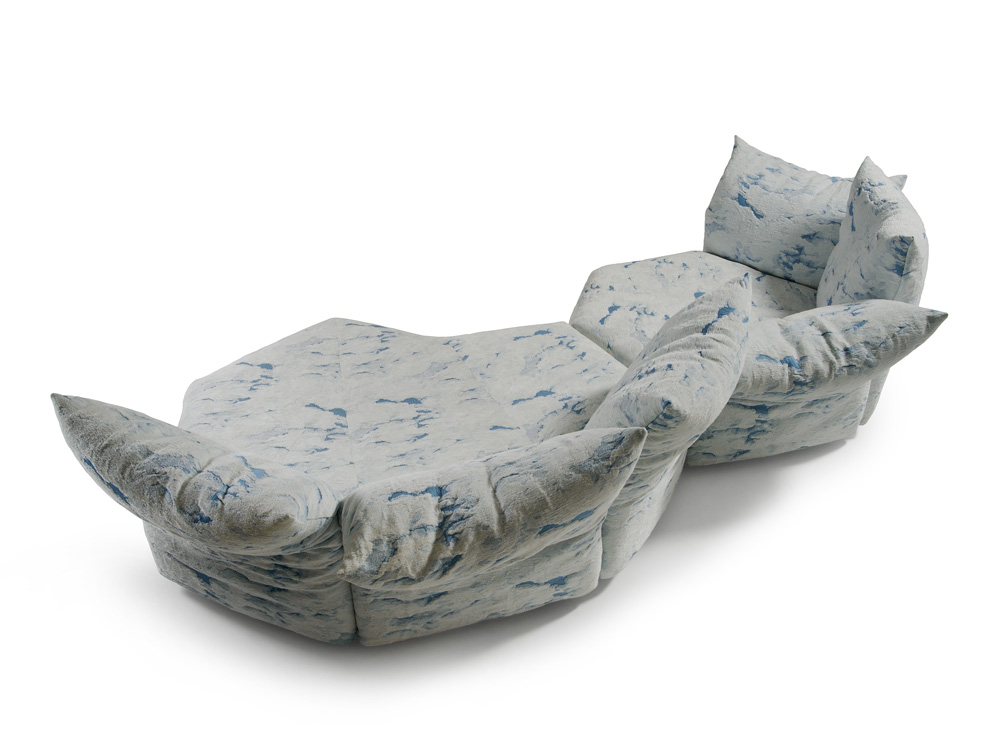 Standard Sofa
Is it possible to standardise the clouds? To catch their magic, softness and plasticity, mixing them in a "standard" element? This is a challenge met by Francesco Binfaré's imagination, with the help of some visionary technology. A new type of sofa takes shape, "Standard", assembled with oversized "smart" cushions that wrap, comfort and follow individual movements. They double as seats, back and armrests, arranged in different modules for one, two, three, six or seven people. They bend along the curvy lines of a boomerang, break into angles, hexagons and octagons, or even flatten to 180 degrees, responding to a simple command. Each seat is independent. Each choice is individual, despite sharing the experience.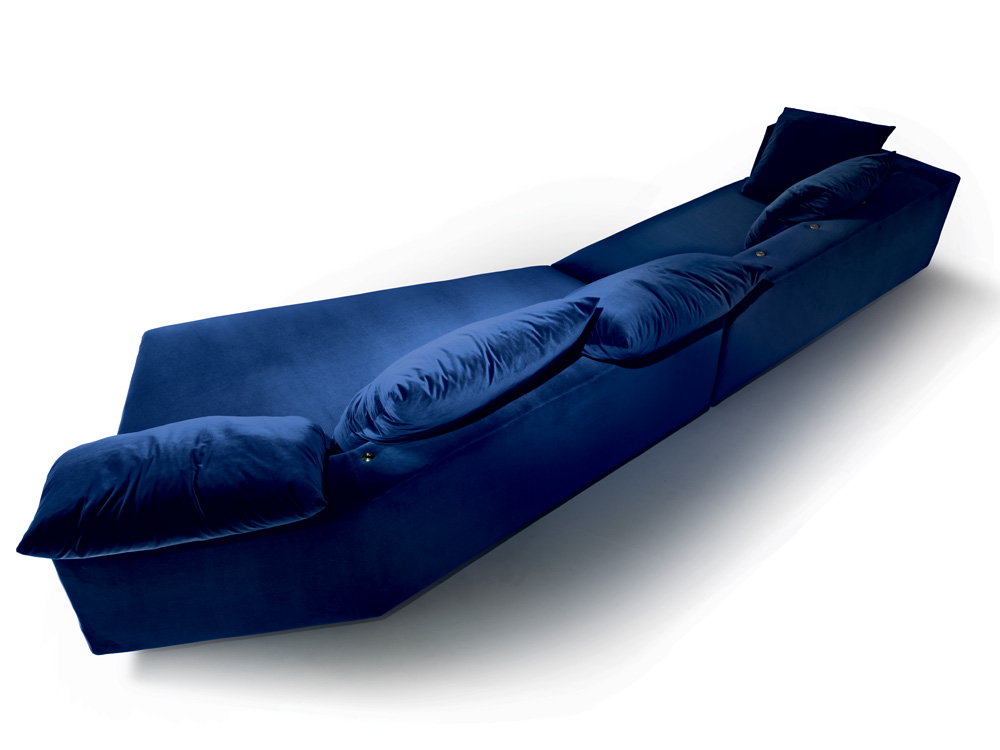 Absolu Sofa
A sofa that corresponds to a classic typology of living, made extraordinary by a pioneering invention, which we call smart pillows, that can be used as armrest or backrest, adapting to the contemporary human behavior and the new functions it requires. Maximum modularity, important fabrics and precious details add to the charm of Absolu, which comes in various sizes of depth and regular or irregular shapes of seats to offer the greatest potential for interpretation. An exclusive stud made of brass plated with finishes in shiny gold, palladium and ruthenium allows the insertion of the smart pillow. The fabrics, velvet and chenille, have strong texture and solid colours to emphasise the formal elegance of Absolu.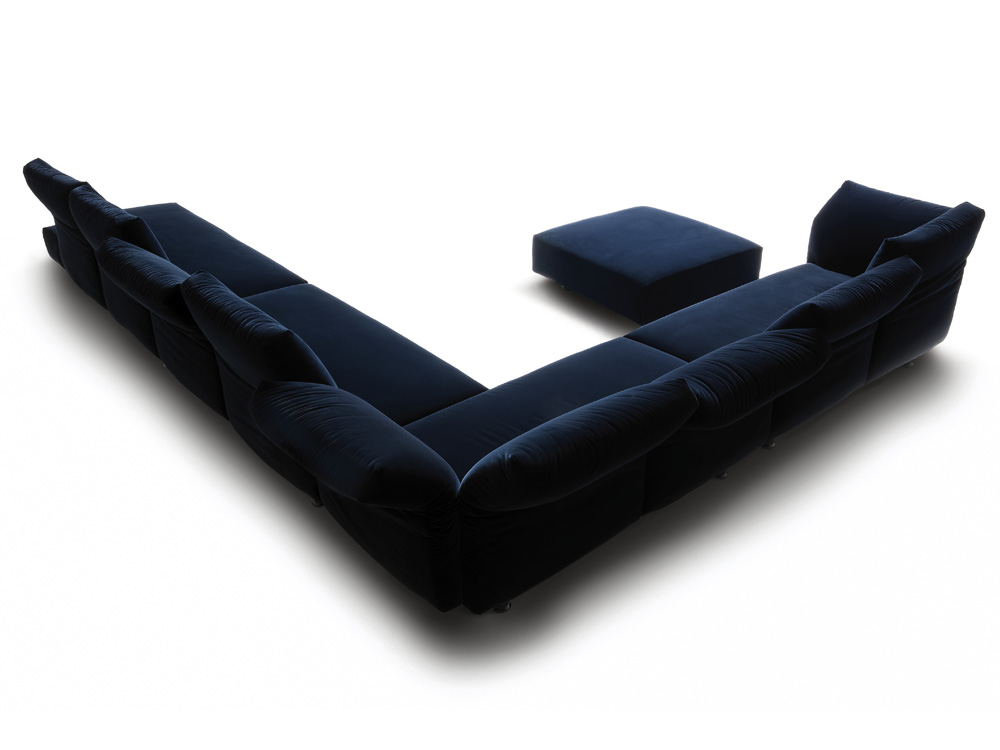 Essential Sofa
Essential is the latest addition to Edra's smart sofa range. It is a sofa suitable for different environments, consisting of sectional elements that can transform its proportions and geometry. It is "flexible" because it bends to the needs of different uses. It's cozy and welcoming, to stimulate the encounter between people. In just one word, it is elegant — just the way we like any important piece in our homes to be.
EDRA. TODAY, AND TOMORROW.
Today, when fusion between technological innovation and craftsmanship, immaterial and handmade, takes central stage under the spotlights, Edra can claim this scene as its own natural habitat. For twenty-six years, Edra genetic code has been driving the company to purse the union of High Tech and Hand Made. An incredibly advanced technology, never showing off. A craftsmanship as essential as refined. That artisan quality so typically Italian, and a real global-ranging inventive tendency.
Today, when the new world we are living in seems to reunite past, present and future in one only time, Edra feels perfectly at ease. Since its ability to be live in the moment always embraced tradition and innovation as well, projecting the company beyond eras and trends. The past as live archetypal energy. The future, as creative force.
Today, when the world pressingly calls for authenticity and uniqueness, it gets easy for Edra to show how unmistakable its brand is, well-known not only among professionals in the design field. Since absolute uniqueness is the result of constant reinvention of its identity.
Today, when consumers demand to be no longer treated as consumers, Edra reinforces their fondness. Since Edra products have always been conceived to enhance personal comfort, with the whole human body in mind. The natural way of Edra products is the attention catalyst at design fairs like Salone del Mobile or in the most prestigious international museums. But they work even better in reality, in the interiors of our daily life, in this present already enriched by the taste of a promising future.
View our EDRA FURNITURE COLLECTION or for further information, please contact our exclusive showroom in Chelsea Harbour, where we have a selection of models on display – 020 7352 6195 or via our ENQUIRY FORM.