End of Sale Design Steals For Every Budget
Although the chilly weather shows no sign of abating, the Chaplins Winter Sale is coming to a close. And while there's not long left, there's still incredible deals to be had on designer furniture and lighting. To help out, we've compiled a list of end of sale steals for every budget. With up to 15% off contemporary lighting and an amazing 70% off selected designer furniture, you'll be astonished at the luxury designs you can find for less. Just remember to order before midnight on Sunday if you want to take advantage of these prices.
SHOWROOM STEAL: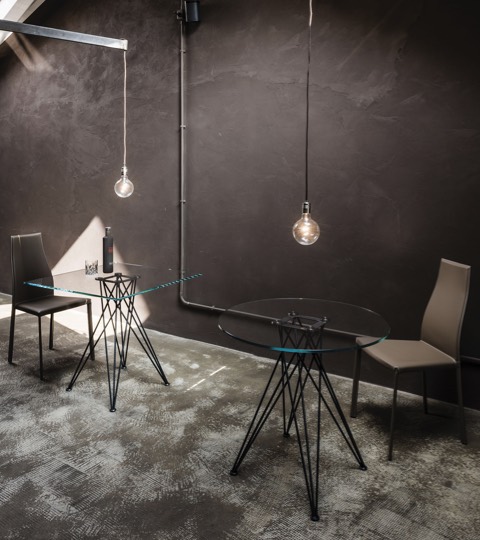 Cattelan Italia's Ralph Bistrot Table encourages you to sip your morning coffee in style. A classic combination of glass and steel, it is the epitome of industrial luxe and a great versatile option for smaller apartments.
Was: £705 NOW: £495
ONLINE HIGHLIGHT: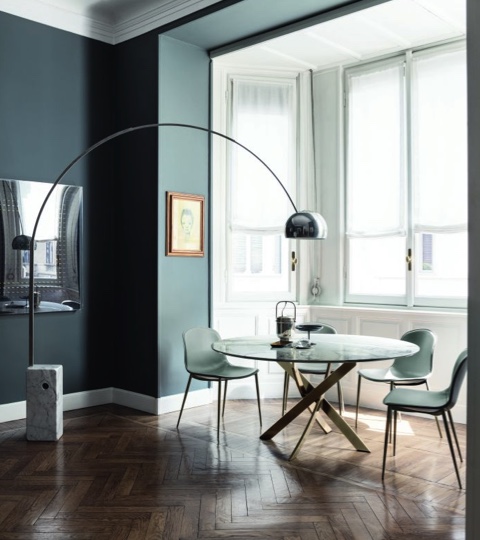 Is your dining room looking a little dreary? Then consider the Barone Dining Table by Bontempi Casa. Featuring a luxe industrial base and a precious glass top it promises to make a stylish statement wherever it's placed. Plus, with Made in Italy quality, it's buy once and love forever.
Was: £1,116 NOW: £948
SHOWROOM STEAL: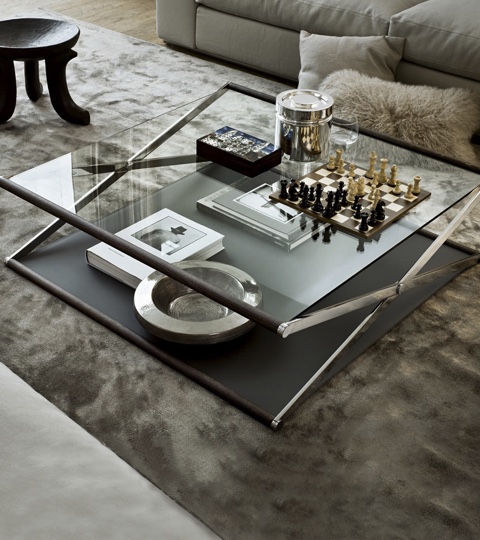 Nox is a striking modern coffee table that carefully mixes glass and steel to create a beautiful living room focal point. Designed by luxury Italian manufacturer, Gallotti & Radice it offers statement style and ample storage for all of your immediate needs.
Was: £1,990 NOW: £850
As you tiptoe into the £2000 and under territory, prepare to encounter stylish sofas and luxurious dining tables from some of Europe's finest designer brands. Key names to look out for include Cattelan Italia and Ligne Roset whose elegant libraries of contemporary furniture promise high design at accessible prices.
ONLINE HIGHLIGHT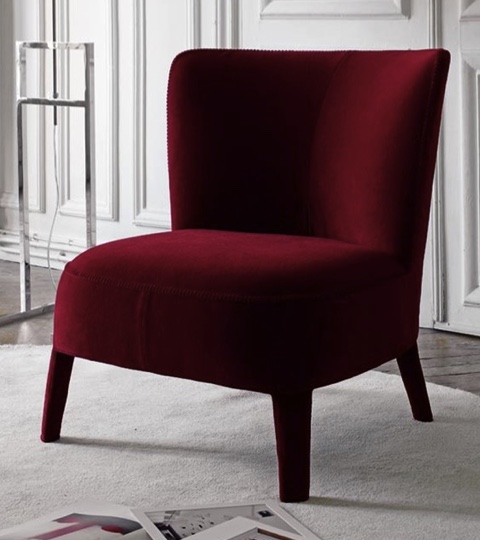 Antonio Citterio's Febo Armchair promises to add class and style to contemporary living spaces. A beautiful cocktail chair, it's brought to the market by B&B Italia and is available in a wide variety of finishes.
Was: £2,300 NOW: £1,995
SHOWROOM STEAL

All cool chrome and polished glass, the Bakkarat Dining Table channels everything that was chic about 70s-style Italian design. Featuring a sculpted glass base, it promises to steal the show in any dining setting.
Was: £3,700 NOW: £1,995
The lines between art and design are blurry and often crossed and yet there remains one key difference for us. Contemporary design inserts itself into your every day, helping you to live better through flawless construction and considered form. To this end, within our £5,000-and-under section, you'll find rich walnuts, precious marbles, and many objects to be admired. However, you'll also find organisation, beauty and comfort — ideas we believe to be key to any happy home.
ONLINE HIGHLIGHT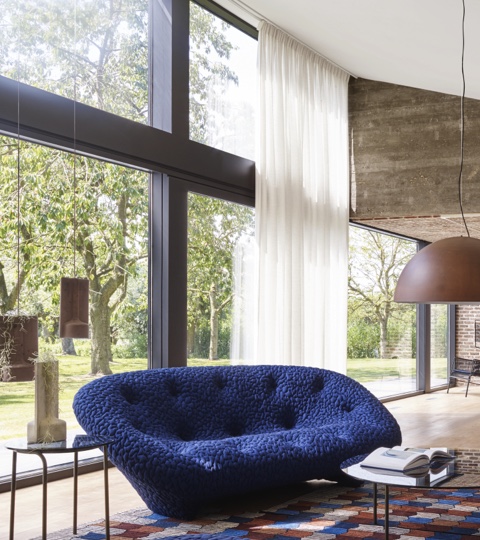 Ligne Roset's Ploum personifies contemporary French design. Its rounded silhouette is elegant yet modern and upholstered in a luxuriously tactile fabric. Promising word-class comfort and excellent support its a favourite for young couples and growing families alike.
Was: £4,250 NOW: £3,612
The Chaplins Winter Sale is your chance to invest in the designs you love for less. Visit us in-store at our 25,000 sq ft. lifestyle showroom or browse via the online store to take advantage of exciting discounts. Offers valid in-store until Saturday 2nd February. Offers valid online until midnight Sunday 3rd February.