Essential Guide to Interior Trends – Spring 2017
Desirable Decoration 
Gone are the days of clinical, icy minimalism. The recent Cologne Interiors Fair, once the haughty preserve of stripped back modernity, was the first to reflect this radical transformation. Side tables adorned with stargazer marble candlesticks and office desks finished with elegant wooden bird sculptures recalled the Danish propensity for cosiness (Hygge) that is taking the world by storm. 2017 will be about breathing life back into our living spaces with friendly pastels and elegant moments of decoration. Our homes tell the story of us, and this season we're opening up and letting accessories in to help us with the retelling.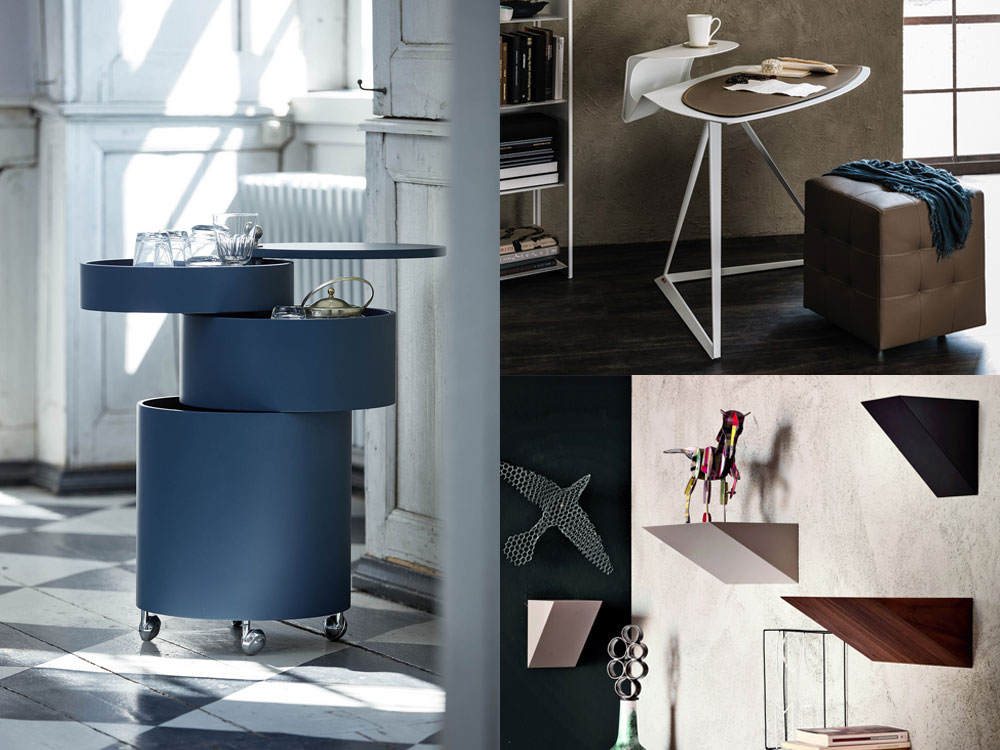 Barboy Mobile Storage Unit | Storm Desk | Pendola Shelf
Small Is All
As populations increase, our living spaces tend to contract accordingly. The design world is responding to this phenomenon with petite, exquisitely designed, furniture that does a lot with a little. Think composite consoles, intelligent shelving, and stools and side tables which give a floating illusion, all of which are emerging as industry favourites for optimizing space.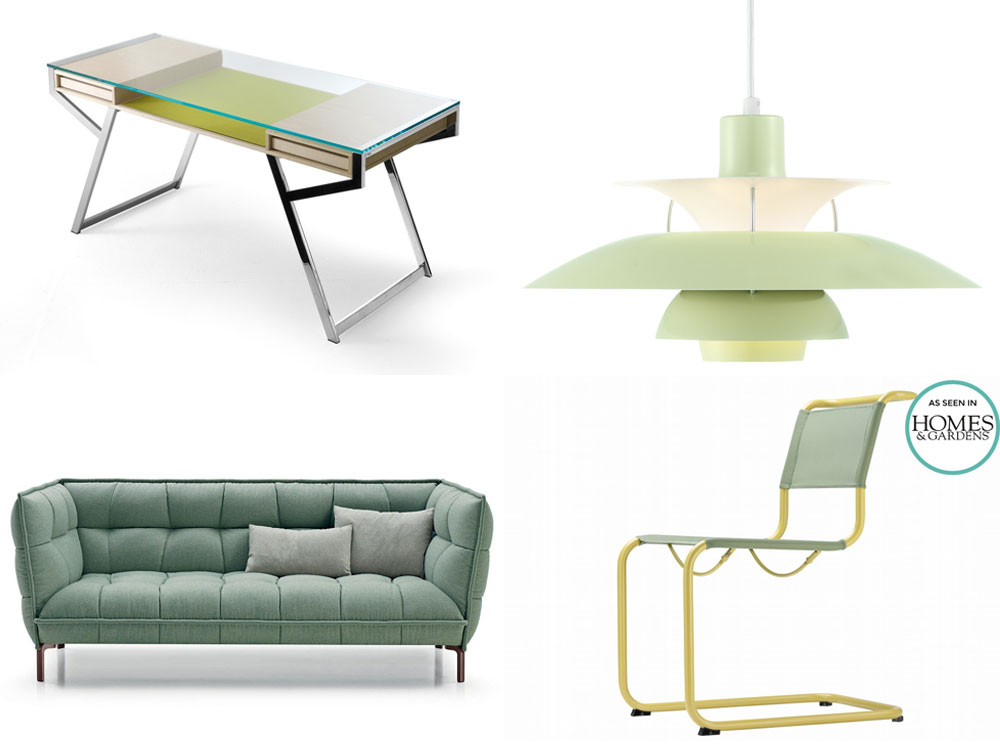 Luí Desk | PH 50 Pendant Light | Husk Sofa | S 33 N All Seasons Outdoor Chair
Seen To Be Green
This years spring fling is greenery. Native Indians believe that man's heart becomes hardened away from nature, and this year, we're listening. This trend is all about rejuvenating your living spaces with hues that symbolize earthly luxuriance. A departure from the deep jades and intense emeralds we have seen in previous years, Pantone's Colour of the Year for 2017 is a fresh and zesty yellow-green — one that inspires consumers to rediscover beauty in the natural world.
The current vogue for interiors with colour consciousness at their heart is an inevitable symptom of our claustrophobic, modern lifestyles. With people spending increasing amounts of time inside, our green furniture picks will help you invite the outside, in.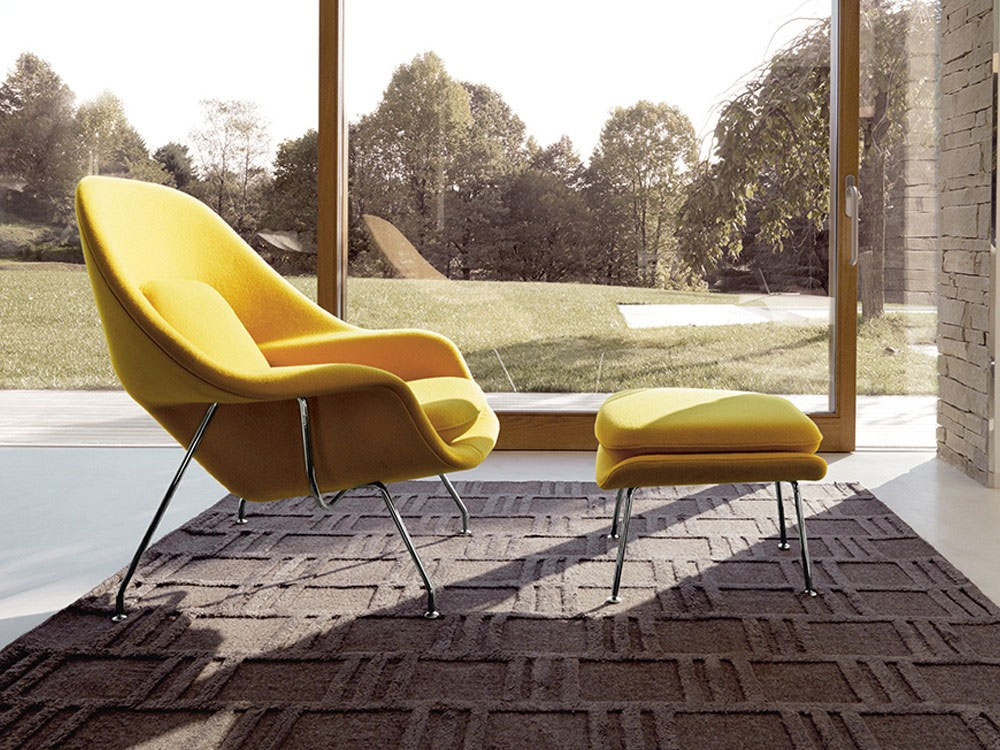 Womb Chair
New Material
Distressed wall murals, rich carpets and sensuous textiles are finally receiving a warm welcome back into the design world. For years, modern homeowners played it cool with uniform white walls, stark wooden flooring and a strict aversion to the softening influence of textiles. But as the abrupt era of minimalism fades away, a new, more generous epoch is being ushered in. Future interior designers will encourage new designs and grades of fabric, ones that evoke warmth and valorise the small things in life – spending time curled on the sofa with family, making conversation and memories in the sanctuary of the home.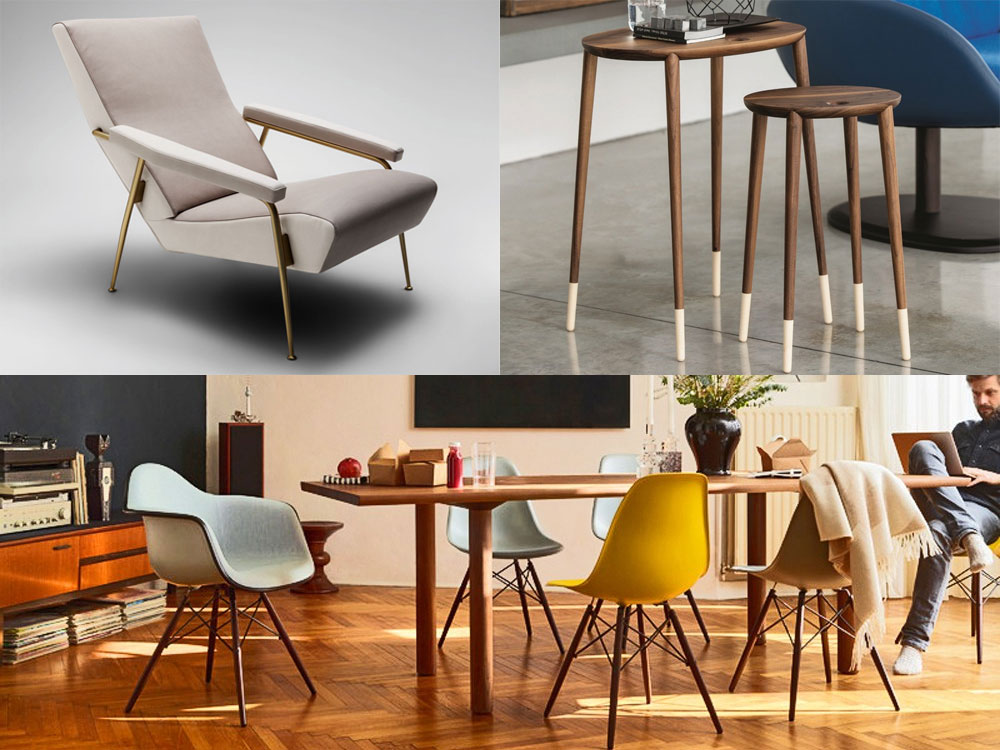 Gio Ponti D.153.1 Armchair | Rogers Nesting Tables | Eames DSW Plastic Dining Chair
Fifties Throwback
Mid-century style was deeply invested in the belief of progress, social prosperity and a valorisation of traditional family values. Its reigning monarchs were dark, precious woods and leather, which appeared side by side in pared down, reduced forms. Synonymous with the blossoming of Danish design on the world stage, the fifties marked the advent of practical, plastic furniture in cheery, upbeat hues.
In the current political Zeitgeist we are experiencing a revival of these values as people seek a return through design to this age of romance and jazz. This explains the tremendous reception brands like Vitra, Molteni&C, Thonet and Walter Knoll have experienced when launching their class re-editions and is certainly a trend to get in on this year.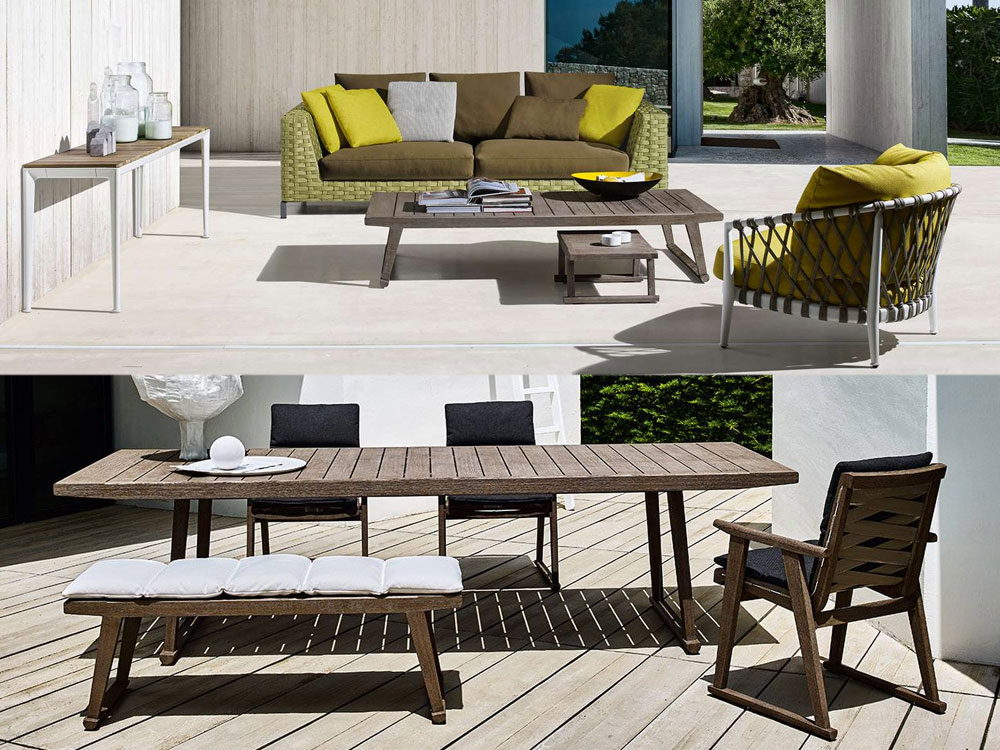 Ray Outdoor Sofa | Gio Outdoor Coffee Table | Gio Outdoor Dining Chair | Gio Dining Table | Gio Outdoor Bench
Inside Out
Design knows no bounds, so why should you? The latest wave of outdoor seating innovation witnesses luxury designers such as Antonio Citterio creating gorgeous, weather hardy versions of their bestselling inside pieces. Noughties rattan is no longer a prerequisite for the outdoors and modern designers are gifting style and comfort in abundance. These exclusive collections represent furniture that can be used indoors or outdoors without ever looking out of place. Cultivate your Eden with our top outdoor picks.