Established & Sons celebrates the return of Sebastian Wrong
Established & Sons are delighted to announce the appointment of Sebastian Wrong as Design Director. One of the founding members of the innovative British furniture design company in 2005, Wrong returns to lead a creative agenda for Established & Sons that will honour the original philosophy of the brand, while taking its culture of design collaborations to ambitious new levels.
"Established & Sons works with designers in a way that is unique in the world. It's a distinct process, I'm passionate about it, and I am honoured to be leading it again. We've always looked for ways to champion an emerging generation of design talent, as well as collaborating with established practitioners at the forefront of the industry," says Sebastian Wrong. "My ambition is to see the founding principles of artistry, freedom, ingenuity and a pursuit of the extraordinary flourish through future collections. I want our new designs to astonish – watch this space."
From 2005 to 2012, Wrong oversaw many of the iconic designs that have defined the Established & Sons approach. His role was instrumental in shaping the identity of the brand, and his own designs, which include Wrongwoods furniture, the Heidi stool, Font Clock and Convex Mirror, have remained bestsellers.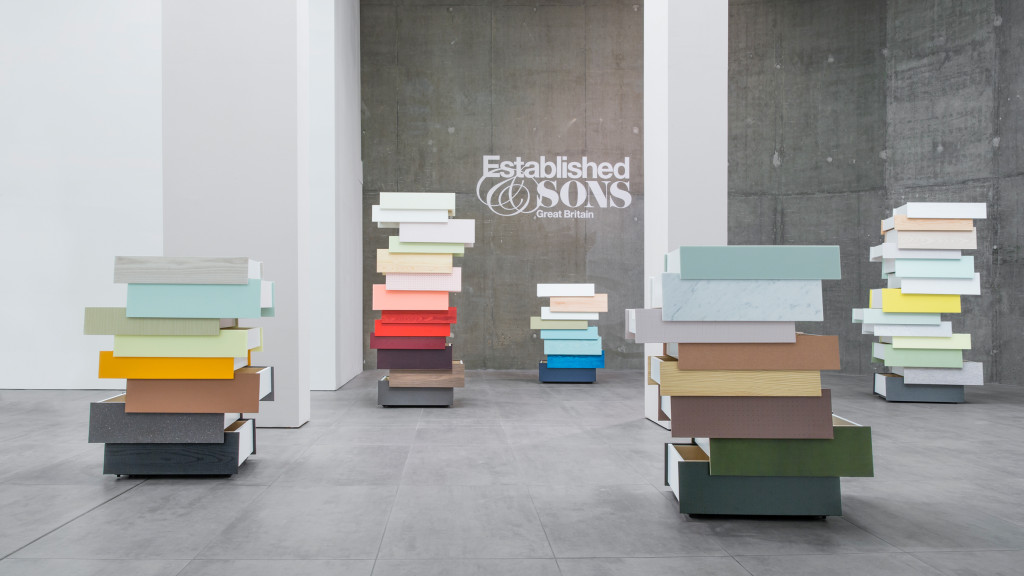 About Established & Sons
Established & Sons is a British brand representing all that is innovative in contemporary design. Well-known and respected as a champion for individual expression, the Established & Sons collection offers design enthusiasts imaginative products with style and personality.
Established & Sons has supported, developed and produced works by some of the leading practitioners of our time, and nurtured the careers of many young designers. With a willingness to provide freedom for design collaborators and artists, it delivers pioneering ideas that evolve into exceptional furniture and lighting collections.
Relying on skilled craftsmanship and cutting-edge manufacturing techniques, the designs are diverse in the extreme yet united in their quest for the extraordinary. Each piece signifies a part of the evolving global conversation on design, and mirrors the essential character, style and identity of London, the birthplace and home of Established & Sons.
About Sebastian Wrong
Sebastian Wrong was born in London in 1971. He studied sculpture before going on to become a product designer and specialist in modern manufacturing. His fifteen-year career has seen him work with some of the most pre-eminent designers and companies of the era. His portfolio of work spans furniture, lighting, accessories and gallery projects. Wrong works closely with a talented roster of international designers who are known for their diversity, eclecticism and good ideas. Following his departure from Established & Sons in 2012 Wrong founded an own-brand furniture and lighting business to operate alongside his online platform that commissions limited edition design prints.