Fritz Hansen and Jaime Hayon introduce Room 506 at Raddison Blu Royal Hotel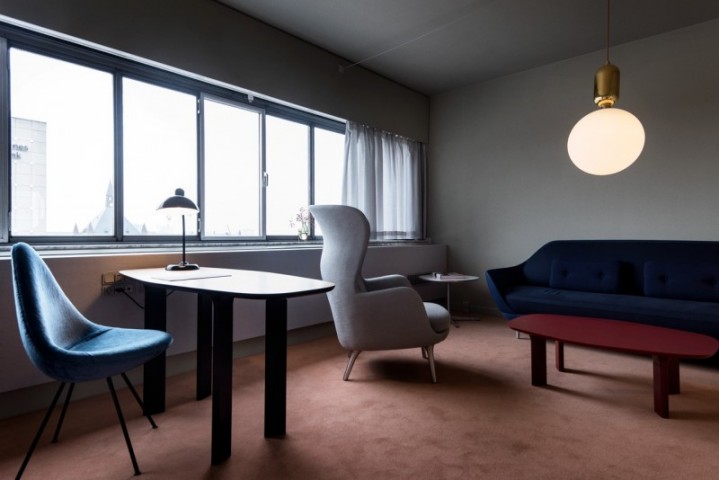 Earlier this month Jaime Hayon and Fritz Hansen revealed their new design project for Room 506 at the iconic SAS Royal Hotel (now Radisson Blu Royal Hotel Copenhagen). In 1958, Arne Jacobsen also designed a room in this hotel – room 606, which is still preserved to this day. Room 506 celebrates the re launch of the Drop™ chair, which was created 50 years ago for the hotel, along with new designs by Jaime Hayon. Moreover, Room 506 shows how two designers can share the same passion for craftsmanship, materials and aesthetic qualities across a 50-year time gap.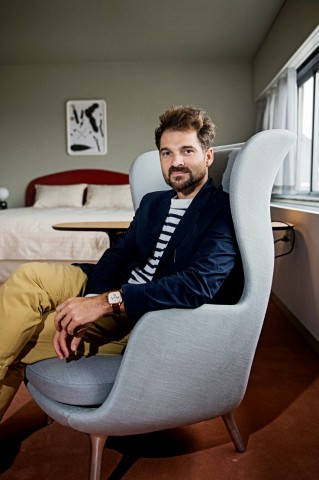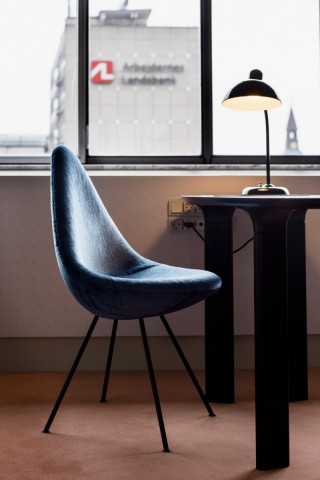 "We wanted to celebrate that the Drop has awakened from its beauty sleep. Therefore we asked Jaime Hayon to design a new Room 606 for 2014, as there are some obvious similarities between him and Arne Jacobsen. They are both known as rare multi-talented artists with the ability and the courage to create designs on any scale. And although Arne Jacobsen had more rigorous lines compared to Jaime Hayon's more playful expression, they share the same deep-seated passion for organic shapes, exclusive materials, extraordinary craftsmanship and a clear aesthetic expression. These shared values are obvious when you see Room 506," says Jacob Holm, CEO, Fritz Hansen.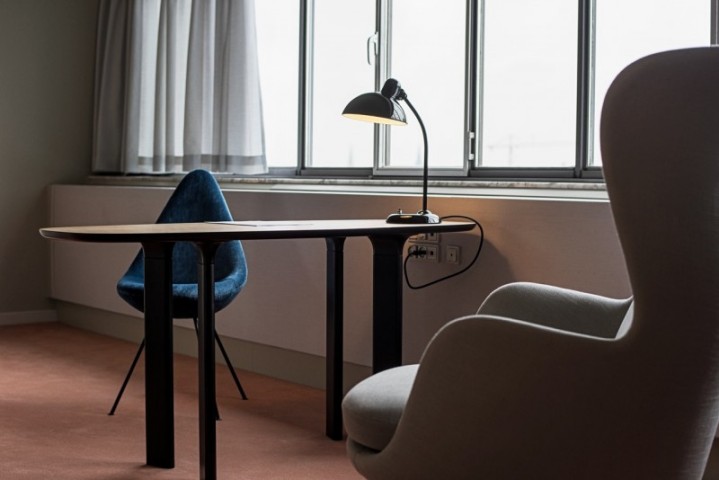 Room 506 is created with great respect for Arne Jacobsen's original design from 1958. It is different from Room 606, but the similarity is unmistakable. Jaime Hayon is clearly inspired by the classic Arne Jacobsen palette of subtle colours with a few well-placed bright accents. And like Arne Jacobsen, Jaime Hayon has created a total design for the room, including furniture, works of art, bedspreads, lamps etc. Another strong link between Room 506 and 606 is the Drop chair, which has been a sleeping beauty for the past 50 years.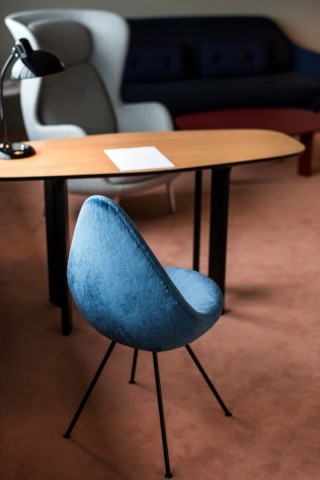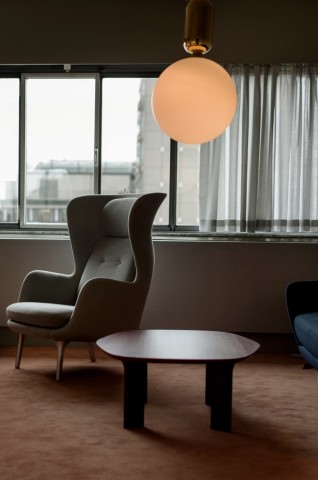 Although the Drop chair was originally used both in the cocktail bar and in all the rooms, today it is only found in Rooms 606 and 506. The Drop was originally produced along with the Swan and the Egg, but it was created exclusively for the hotel and was never put into standard production. This year it is back in production and available from our Online Store. Jaime Hayon has given the Drop chair a new, sophisticated upholstery, which lends the chair a different expression and makes a perfect match for the beauty and the ambience of Room 506. Together with all the other furniture it beautifies the room and gives it a touch of Nordic aesthetic.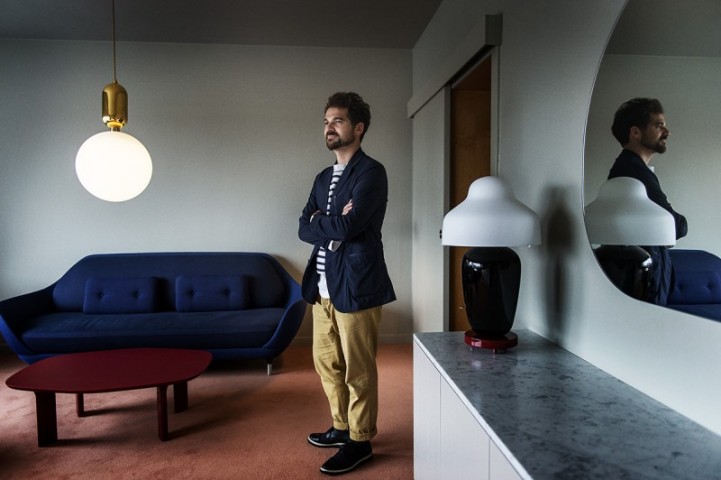 "In our past six years' collaboration, I think we have achieved a great evolution for the Fritz Hansen brand but also a great evolution in my own work, moving forward my design with the idea of making the most of minimum means. Coming from the Mediterranean, to be able to make an imprint on Danish design has been an incredibly special experience for me. The idea for this room is to create a luminous space that brings joy and genuine comfort through the Fritz Hansen designs along with some of my own designs and art. Together with Fritz Hansen, I have created bespoke designs just for this room, always in reflection of our shared principles of working with the best materials and aiming for simplicity and maximum comfort," says designer Jaime Hayon.
For further information Click Here.