Get Spring Clean With These Top 10 Storage Solutions
We live in the era of convenience. See an outfit you like online? Order before 3pm and you can receive it the very same day. From fast fashion outlets to quickship design deliveries, we're a generation of internet lovers and savvy shoppers. The flip side is that it's also the decade of the micro-apartment, hot desking and a general reduction in the size of our living spaces. The solution? Stylish storage that stands the test of time. Why? Because a properly planned space means never having to choose between a treasured heirloom or a new outfit. It's also one of the most effective ways to minimize chores while creating the feel of a more tranquil, put-together living space.
With over 100 top modern furniture brands under one roof, we've pulled together the 10 best storage steals that will help you cut the clutter once and for all.
Moggs DPI Wall Storage Unit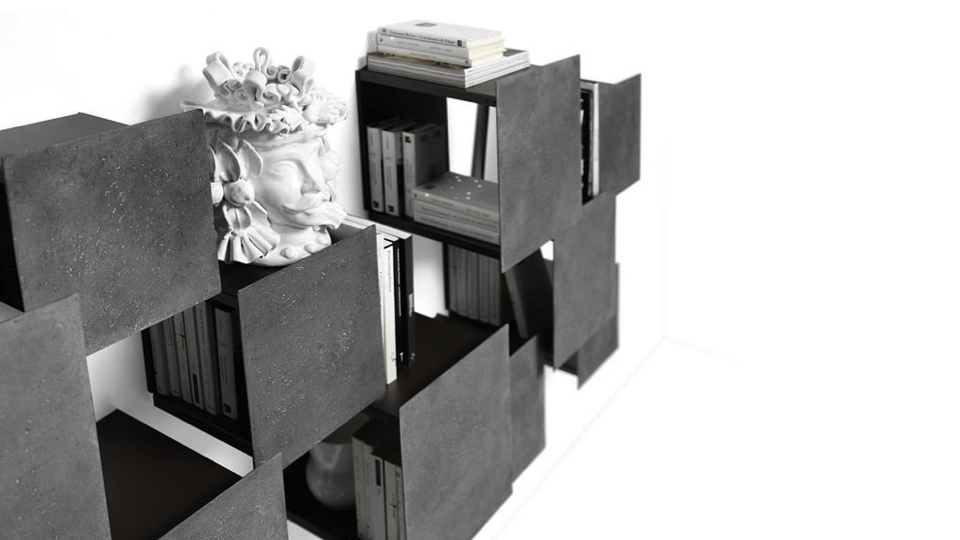 Mogg's DPI wall storage is ideal for those who struggle to keep their bedroom spick and span. It comprises an artistic assortment of boxes, with both inner and outer storage for books, trinkets, CDs and more. Available in four different sizes, it's a chance to flex your interior design skills and come up with a configuration that suits you and your space.
Empress Wu Cabinet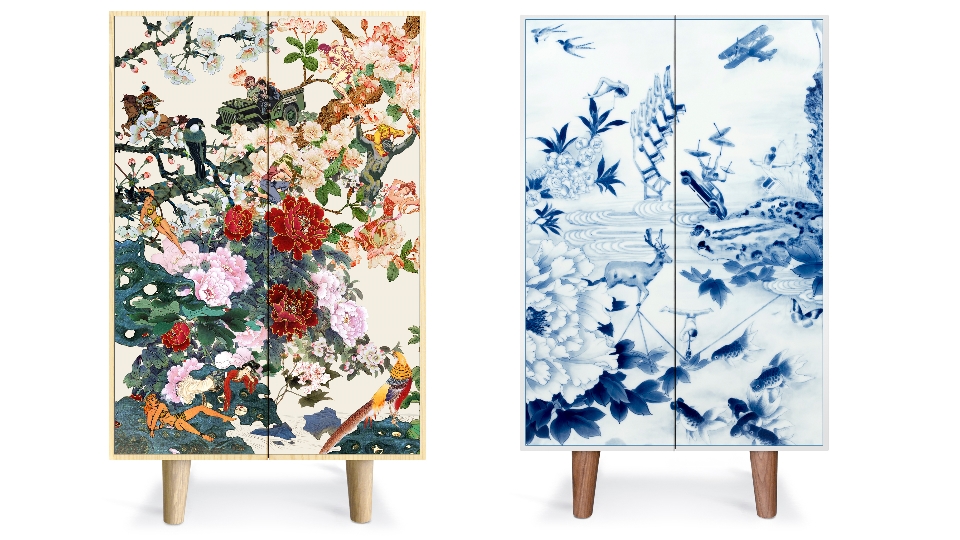 Jacky Tsai x Mineheart was one of our favourite launches of 2017. The Empress Wu Cabinet was the belle of the ball and never failed to turn heads during our exhibition at London Design Week. At first glance, the cabinet appears to echo the intricate workings of traditional Chinese watercolours. Look deeper and you will find Empress Wu being saved by Tarzan alongside a host of Chinese and American mythological characters. It's East meets West but never as you've seen it before.
Barboy Side Table by Verpan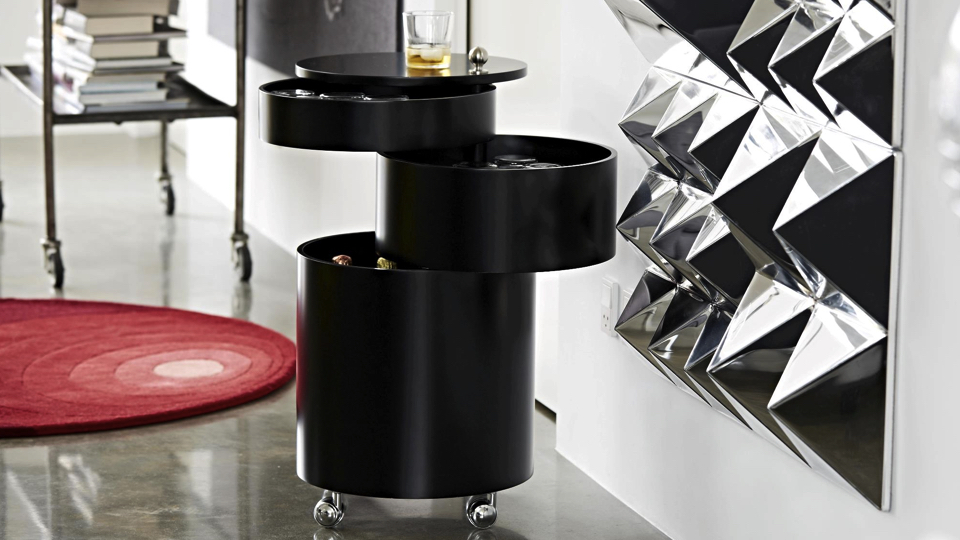 If you're someone who likes to host, you need a storage unit that can keep up with you. Vernor Panton's Barboy Side Table was designed in 1963 and has been running rings around the competition ever since. This portable storage unit is comprised of four cylindrical parts, two of which swing out to double us as serving tables.
Flamingo Clothes Stand by Porada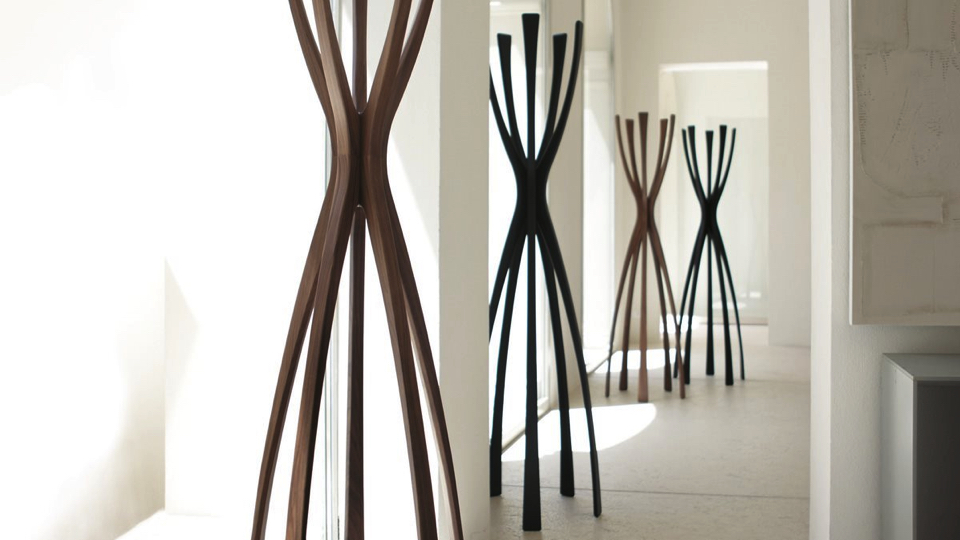 They say you never get a second chance at a first impression. But with family, friends and kids tramping in and out of the house, it can be difficult to stop clutter spreading without a carefully planned hall. Porada's Flamingo Clothes Stand promises to keep track of coats and jackets from while adding a touch of Italian elegance to your entryway.
Tiffany Bar Cabinet by Cattelan Italia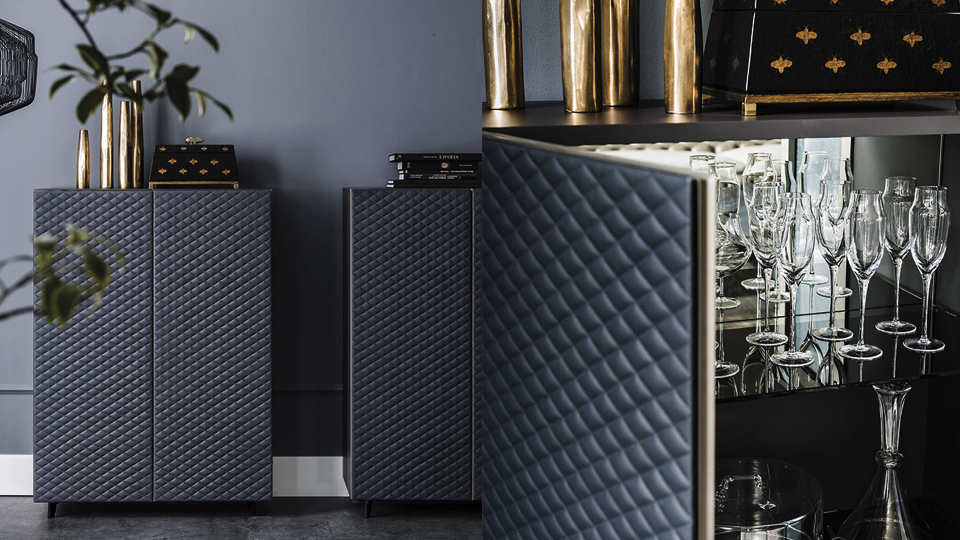 A love letter to detail and texture, the Tiffany Bar Cabinet is one of Cattelan Italia's newer storage solutions. Swing open the quilted leather doors and you'll find a partially mirrored interior with smoked glass shelves on which to store your favourite tipple.
Graduate Wall System by Molteni & C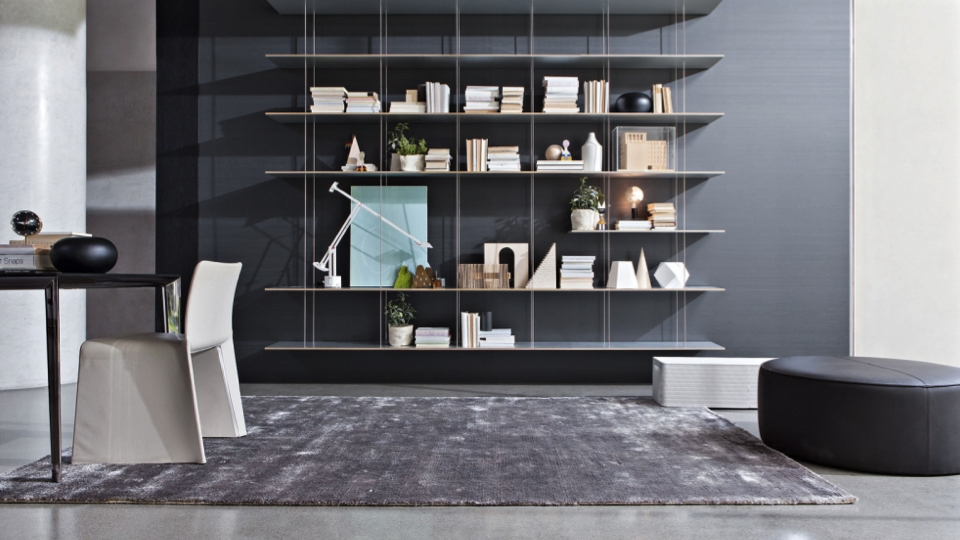 The GRADUATE WALL SYSTEM offers an elegant, gravity-defying solution for the modern homes. A single shelf anchored to the wall or ceiling upholds a sophisticated system in which visually light shelves appear to float effortlessly on slender steel braces. Stripped of the usual bulk of traditional bookcases, the GRADUATE is an entirely suspended system that transforms the act of storage into a beloved design opportunity for homes of all shapes and sizes.
Tama Secrétaire Vanity Cabinet by Gallotti & Radice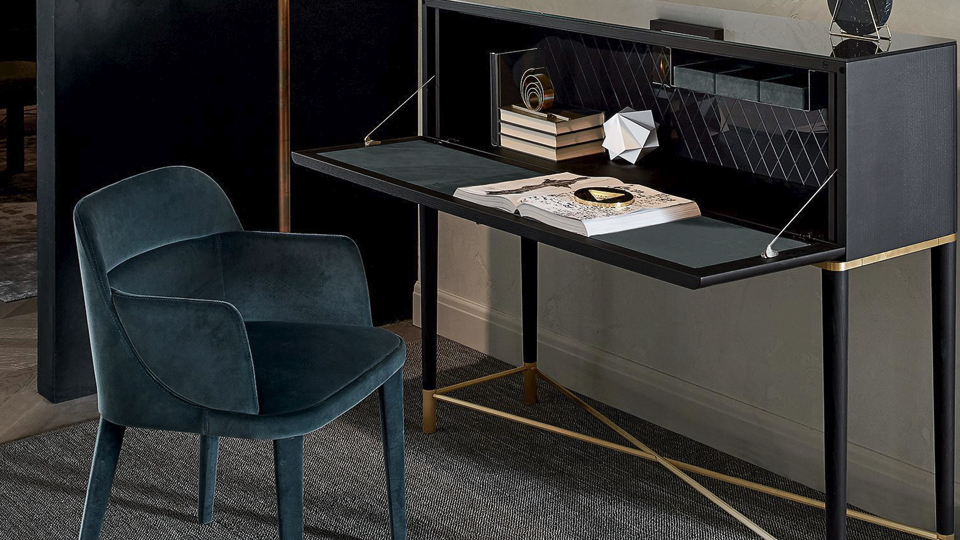 The Tama Secrétaire vanity cabinet is perhaps the most glamorous item on this list of contemporary storage solutions. Featuring Gallotti & Radice's trademark black and gold finishes, it's the kind of cabinet we can picture in Harvey Spectre's office. Stash away your secrets or use it as a storage unit for your watches and bowties, the choice is up to you.
Frame Sideboard by Bonaldo
Alain Gilles' Frame Sideboard is a firm favourite among architects and interior designers. This is in part due to its curious structure that is left deliberately exposed to contrast with the rich Caneletta walnut panels. In an intriguing turn of events, the structure becomes the centrepiece of this contemporary sideboard, establishing a curious dialogue between the form and function.
Bookworm Bookshelf by Kartell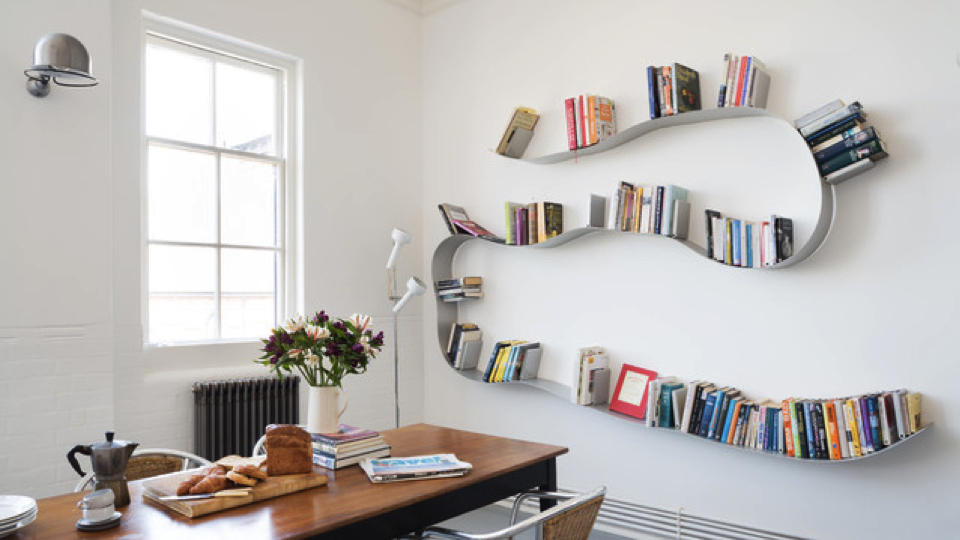 Kartell's Bookworm is a daring and flexible modern bookshelf, ideal for those who want to make a statement out of their storage. Initially designed in 1994 by legendary designer, Ron Arad, this curvaceous creature contains up to 17 bookends and can be twisted into any configuration to create a functional piece of wall art.
Brick TV Storage Unit by Spectral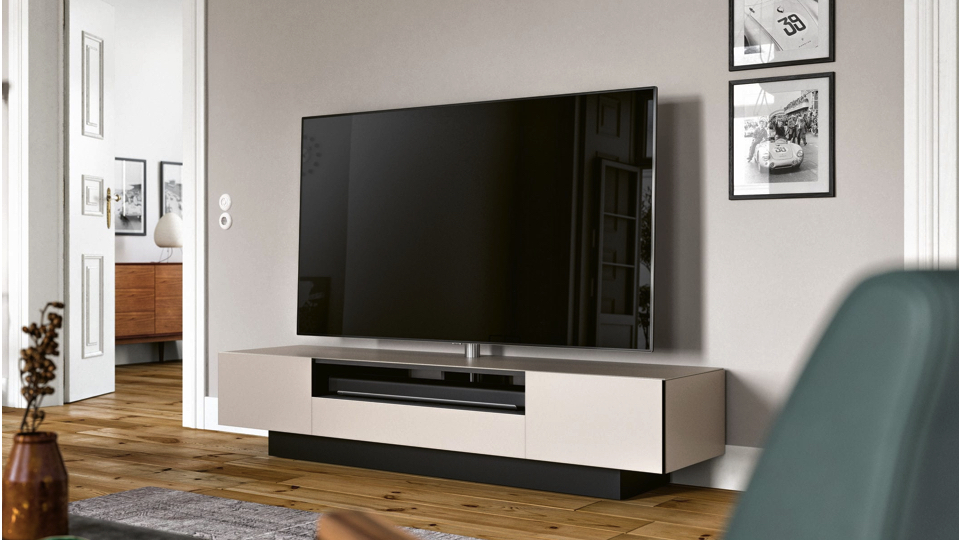 Simplify your living room with the Brick TV Unit from Spectral. It features the worlds first TV storage system with an integrated surround sound and no intrusive speakers or wires.