Good things come to those who wait… After 37 years, Kevin finally gets his hands on his dream Sorella Lamp featured in Space 1999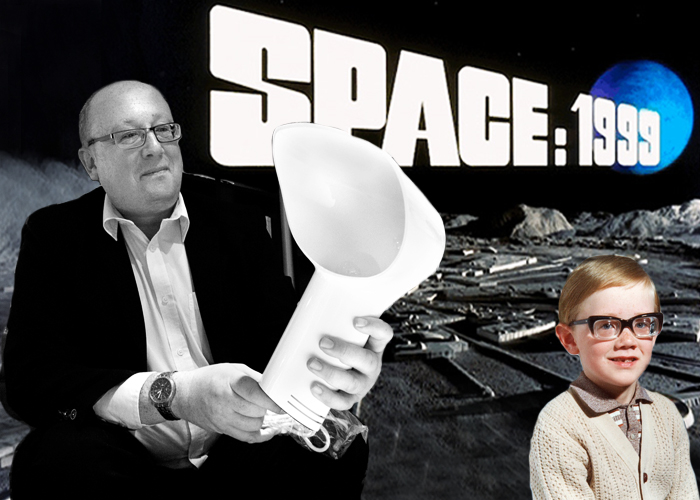 Last Friday we had a very special customer come into the showroom to pick up a lamp that he had been waiting 37 years to get his hands on. Here is Kevin's story…
1975 was a good year for me. I was one of the most popular kids at school, and I was revelling in a very happy childhood. Also, in 1975, one of my soon to be favourite TV programmes was on the air for the first time. Gerry Andersons cult sci-fi drama, Space:1999 was on our screens.

With a wonderfully 70s glimpse of what could be happening at the turn of the century. I instantly fell in love with Moonbase Alpha, with its cool spacey furniture (a lot of now classic Italian designs, making it one of the most expensive TV shows of the time). One item really caught my eye. Dotted all over Moonbase Alpha, were these weird table lamps, softly shaped and so… weird. More than any other item, they really stuck in my mind. I even had dreams about being chased by them, around Moonbase Alpha, they grew into alien life forms, and chased me! Well, I was only 7!

As the years passed, I kept my eye out to see if I could spot one in a shop, or somehow get hold of one. A couple of years ago, I enlisted the help of the mighty Google, and typed in 'Space:1999 lamp' I found out about its history, and that it was called a 'Sorella'. Eventually, I was amazed to find that the lamp was going to be re-created. I was over the moon (literally!) I then made it my mission to get hold of one, tracking down the importer, and also the first shop to be selling it, namely, CHAPLINS.

After a couple of years rolling delays, with production issues, and various technical troubles, by the 16th November 2012, thirty seven years of yearning, were finally over. Now it is finally installed, on a period little 'pod', complete with a model of the 'Eagle Transporter' spaceship, and 'Comlock' communications device, I can now say, that good things DO come to those who wait, with thanks to Simon, at Chaplins, and Domenico at Nemo Cassina!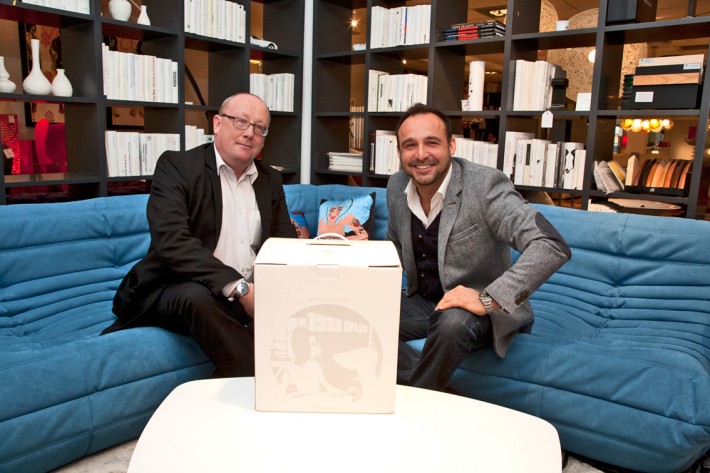 For further information Click Here.