Gorgeous Design Just In Time: Christmas Gift Guide
Do you remember everything you got for Christmas last year? It's tricky, right? At Chaplins, we champion a more thoughtful way of giving with designs that are guaranteed to last a lifetime. Our Christmas Gift Guide carefully curates the best presents for design lovers, with all items available for quickship delivery.
Tune out the chatter this Christmas with our selection of pared-back tech, designed to simplify life in a hyper-connected world.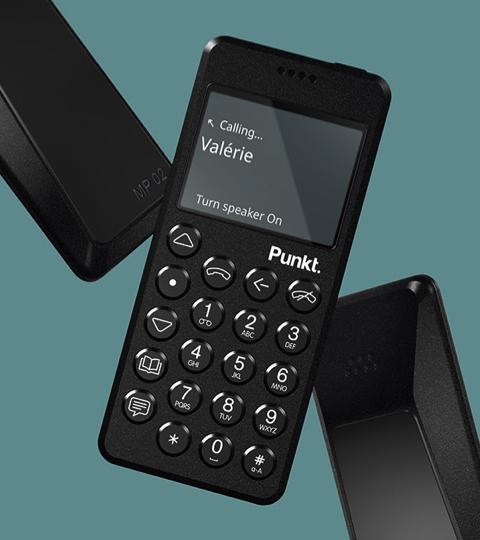 The MP02 Mobile Phone is a servant, not a master. Created by legendary British designer, Jasper Morrison, it boasts a sleek design language with only the essential features. There are no more barrages of notifications or mindless social media scrolling, just communication as it was meant to be.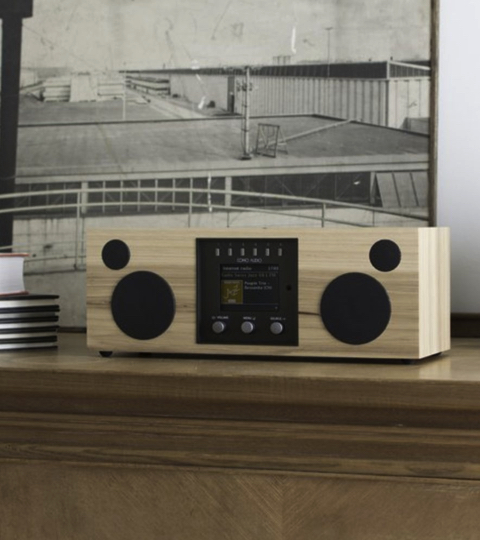 The Duetto radio finds all of your favourite music channels and incorporates them onto one device. Spotify, DAB, Internet Radio, you name it. The idea is simple — you don't need a phone to control the device. You can simply switch via the buttons for uninterrupted listening.
Expecting extra guests? Seat them in style with our selection of iconic dining chairs. Forever stylish and wonderfully comfortable, they're your go-to for an instant interior update.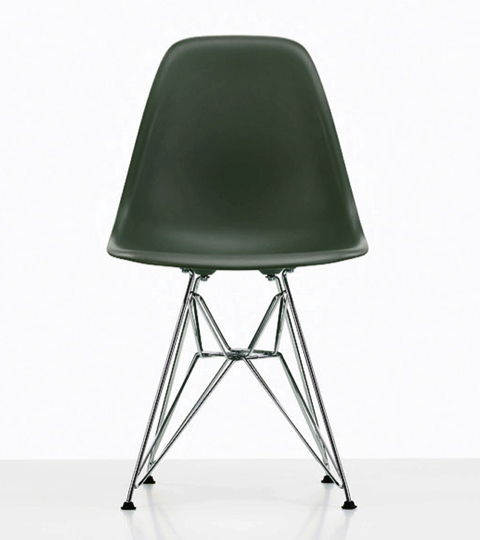 Vitra's Eames Chairs have been a favourite among design geeks for over 60 years. Their timeless appeal is due to their easy adaptability into a variety of schemes, as well as the wide range of hues. Pictured above is the DSR in the all-new Moss Green finish, a festive hue that can be pulled off all year round.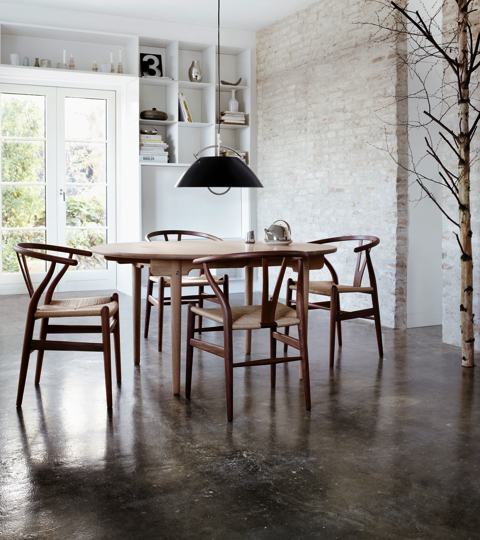 It's a similar story for the CH24 Wishbone Chair. The epitome of stylish Scandi design, its breathtaking curves and woven seat take a master craftsman up to three weeks to assemble. To celebrate Carl Hansen & Son's 110th birthday, they're now running an exclusive promotion in which you can grab selected chairs as a discounted price.
Daylight saving got your home looking a little dull? Try one of our stylish table lamps for some seasonal sparkle.
Moooi's stylish Valentine Table Lamp is the perfect way to add luminosity to tired living spaces. It features a cut-glass crystal shade which bounces light and pattern around the room. The gold frame completes the opulent look, ensuring love at first sight.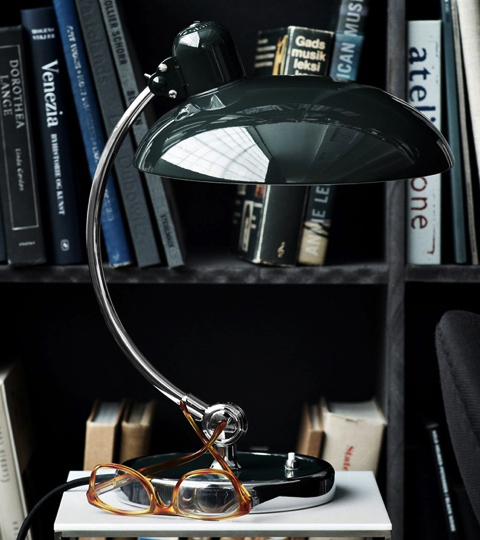 The Kaiser Table Lamp is an original Bauhaus design revamped by contemporary colours. It's pictured above in deep fir green, a rich, atmospheric hue that's been touted as the ideal winter decorating shade. Its bulbous shade delivers a focused gush of illumination, making it a great companion for cosy reading nooks.
Bring the family closer together with one of our stunning Quickship dining tables.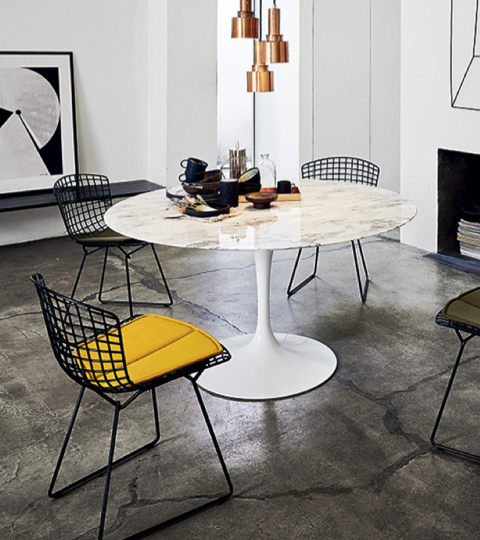 Perhaps one of the most recognisable designs of all time, the Saarinen Tulip Dining Table is our favourite for getting the family back around the table. Available in a variety of sizes and finishes, order yours now to ensure Christmas delivery.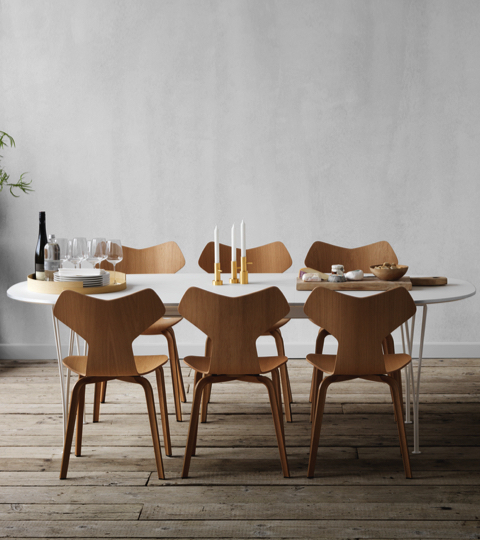 Super-elliptical is a classic Scandi design, pairing simple styling with excellent functionality. The Fenix laminate is extraordinarily resistant to scratches and it won't reveal any fingerprints, making it ideal for those with young families.
Christmas is the season of good-will and that usually means hosting distant family members for days at a time. Our selection of hosting must-haves is ideal for those who want to become the hostess with the mostess in 2019.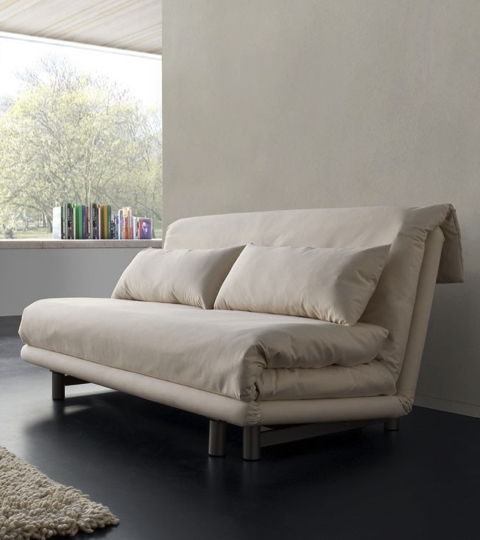 Multy is an award-winning sofa bed from French design house, Ligne Roset. It is created with their trademark attention to detail with the upper seat cushions transforming into a handy duvet so you don't have to waste any time making up the bed.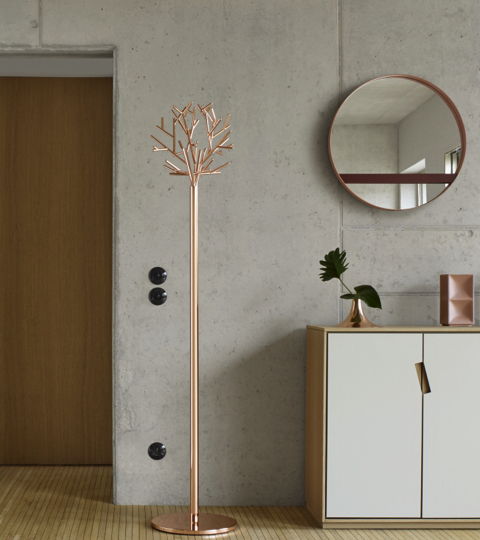 They say you never get a second chance at a first impression. With Clara, you won't need one. This gorgeous coat rack adds life to dull hallways while stopping clutter from spreading throughout the house.
Indulge in a little 'me' time with our statement lounge chairs designed to help you unwind in style.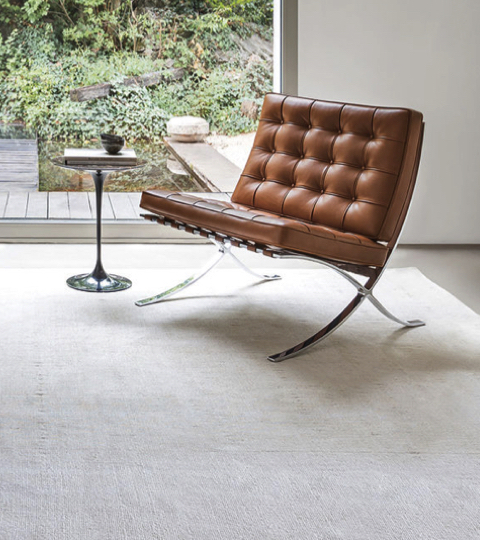 A modern lounge chair is the ultimate symbol of relaxation. However, none has done it better (or for quite so long) as the Barcelona by Mies Van Der Rohe. An icon of contemporary design, this supremely comfortable lounger only gets more beautiful with time thanks to its soft leather finish.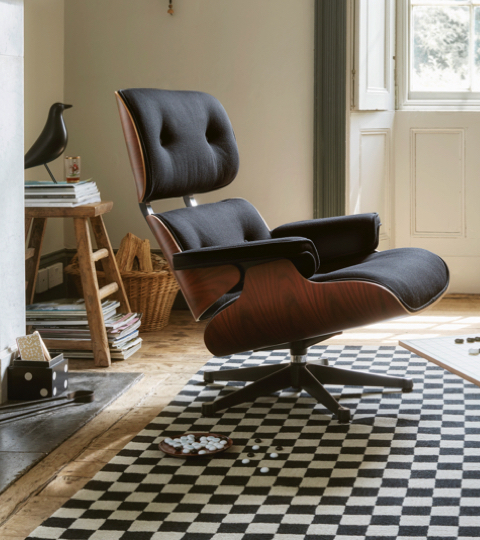 Spotted in the background of countless movies, the Eames Lounge Chair is a staple of mid-century modern design. Designed to look like an old English club chair, its sumptuous form and inviting cushions have inspired many a siesta over the course of its lifetime.
Discover retro timepieces and modern menageries with our selection of contemporary home accessories. 
Established and Sons Small Font Clock riffs on the idea of a traditional calendar clock, introducing 12 new typefaces to create a highly stylised display. This season, why not kiss goodbye to repetitive iPhone alarms and embrace an old favourite in a new getup.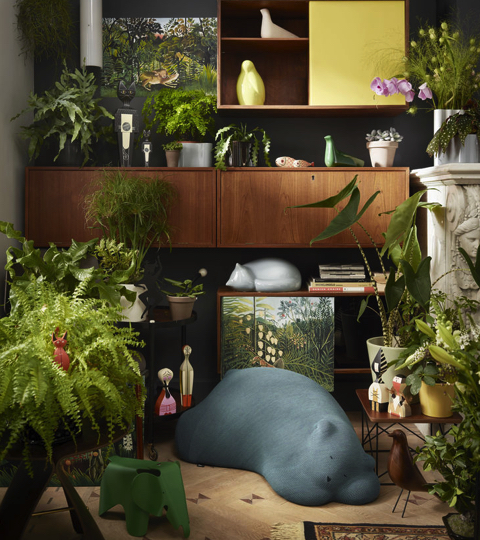 Animal accessories are having a moment. Of particular note are two new editions of old favourites from Vitra — the Eames House Bird in white and the ever-so-tiny Eames Elephant. New finishes and dimensions gift a new perspective on these beloved designs, which are sure to become collector's items.
You can find all of these gorgeous designs and more in our online Quickship department. Need a little hand getting the house ready for Christmas? Use our Live Chat service to speak with a design expert today.
SHOP CONTEMPORARY DESIGNS WITH QUICKSHIP DELIVERY