How To Style Spiced Honey: Dulux's Colour of the Year
Every September, Dulux announces their Colour of The Year, the result of an in-depth examination of global currents and artistic sentiment. Over the past 16 years, it's become a cultural touchstone, as much a forecast as a political diagnosis.
So what do the colour gurus have in store for us this year?
Dulux's Colour of the Year 2019 is Spiced Honey, an optimistic earthy brown enlivened by amber undertones. Following a year of political upheavals, it's been described as a desire to "let the light back in" via a palette of rich caramels and sandy cinnamons.
An energizing shade, it's been used as a backdrop for dusky pink sofas and petrol blue accents, demonstrating its power as a versatile neutral. However, there are lots of ways to incorporate it into your interior that don't involve repainting the walls.
Our top styling tip for Spiced Honey is to treat it as a gateway to a more vibrant, soulful home. Think tawny leathers, beautiful woodwork and plenty of tactile finishes.
The easiest place to begin is always with the accessories. Sometimes, a statement rug or modern pendant light is all it takes to invigorate lacklustre rooms. GAN's new Mirage Rug offers a stunning interpretation of the seasonal colour story, overlapping spiced honey with sunset pinks and graphite blacks. Half watercolour, half 70s throwback, it makes for a gorgeous piece of floor art.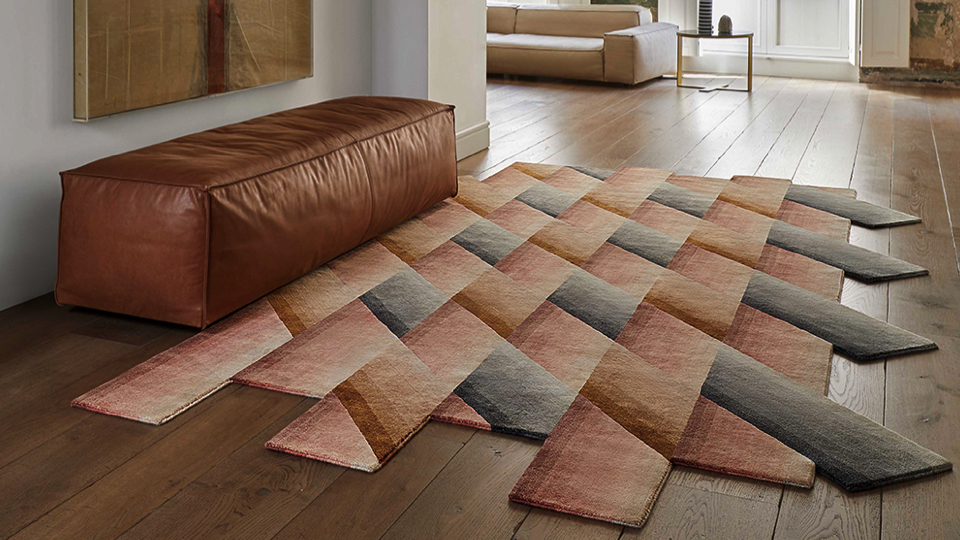 Another factor underscoring the return to earthy, heartwarming hues is a desire to surround ourselves with natural, imperfect objects. Whether as an antidote to the digital age or because it feels like a more truthful representation of who we are, it's a phenomenon that shows no sign of abating.
"As we heal our rifts with nature, we fill our spaces with humble and authentic tones, inviting in an interplay of beautiful imperfections. The worn and weathered is reborn alongside the new and modern. Optimism and peace is restored."
Walter Knoll's Ishino tables are a great example of this. Balancing lightness and volume, they seek to reveal the beauty of naturally polished pebbles that have been buffed and shaped by the elements. The lightness or 'Spiced Honey' aspect can be seen in their luminous finish. Each table appears to have been dipped in liquid metal, infusing the worn and weathered design concept with an invigorating, luxurious touch.
The Wabi-Sabi sensibility of finding lasting beauty in faults and flaws goes hand-in-hand with this seasonal palette. Products that patina or change with age make for a gorgeous complement to Spiced Honey hues. For Gallotti & Radice, this translates to beautifully tarnished bookcases and mirrors. For B&B Italia, stylish leather sofas that grow more gorgeous with time.
Louis Poulsen was also quick to speak to this desire with a vintage version of their PH 3/2 Table Lamp. It features an untreated burnished brass stem and glowing amber shades, which, without regular polishing, will become darker, evolving a stunning patina that is heavily sought after by collectors.
Spiced Honey is unique in that it has the power to brighten living areas while retaining that all-important cosy aspect. Velvets, ruching and fur will all conspire to boost that sense of snugness, with white accents providing a visual counterpoint.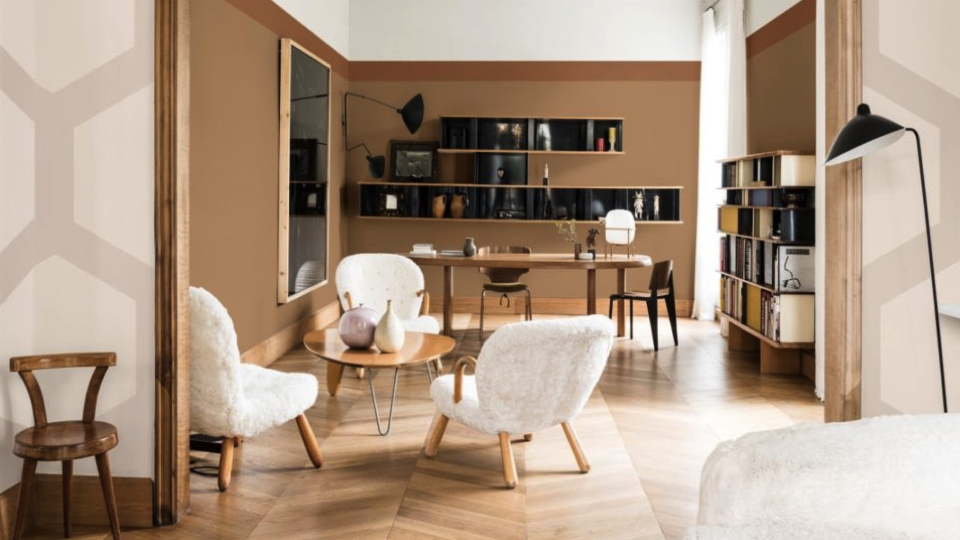 We would also be remiss to sign off without mentioning the role of wood in these autumnal interiors. According to Dulux's UK Creative Director, white painted frames or those with prominent grains are a good fit. Porada's new ashwood finish would work particularly well within this aesthetic, offering a rugged counterpart to their usual polished Canaletta Walnut.
Autumn is the time where we really see colour, so if you've found that you're no longer noticing or taking joy in your living space, why not give this palette a try?
As always, we'd love to hear your thoughts on this latest trend. Be sure to drop us a message on Instagram, Facebook or Twitter. You can also shop the trend below with our carefully curated selection of Spiced Honey products.
SHOP THE SPICED HONEY LOOK