How To Throw The Perfect World Cup Party
1966. It's a date that shimmers like a mirage in the memory of England's long-suffering football fans. But with the World Cup fast approaching, its time to choose hope, drawing on those quadrennial reserves of positivity in the way only a true Brit can.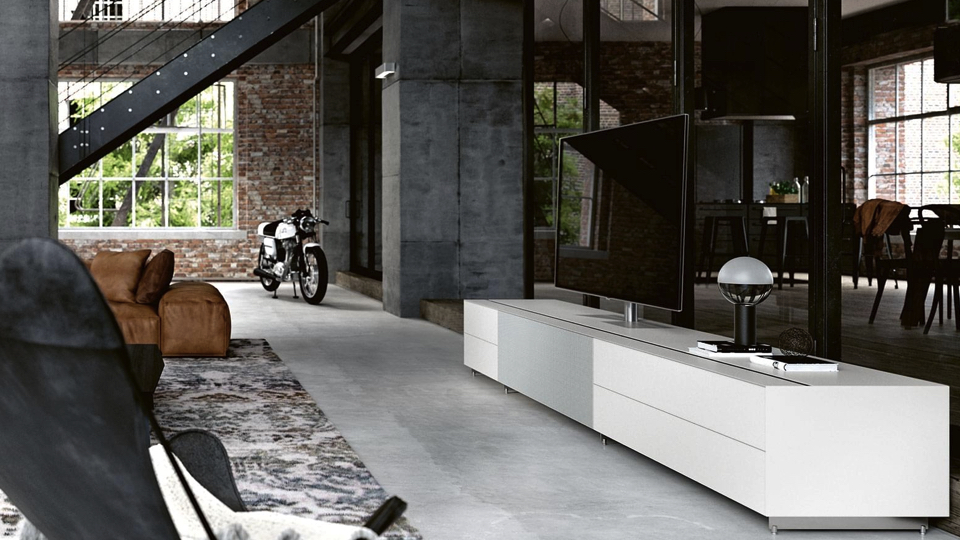 The tournament gets underway next Thursday, after which a total of 63 fixtures will be broadcast over four weeks. Instead of craning for a view over the wall of heads at your local, why not celebrate in style at home? From surround sound TV equipment to must-have hosting accessories, Chaplins has everything you need to throw an unforgettable World Cup Party.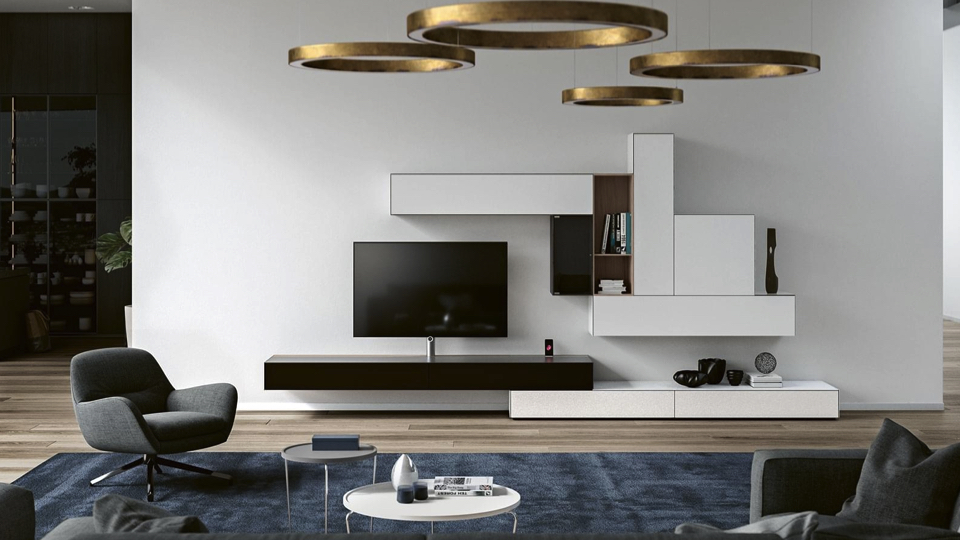 Keeping your guests fed and watered during the sporting action is a must. However, you don't want to miss every goal of the championship because you're trotting back and forth to the kitchen. Enter the humble bar trolley. This multi-functional accessory is your hosting must-have, offering smart storage and those all-important ice-cold drinks.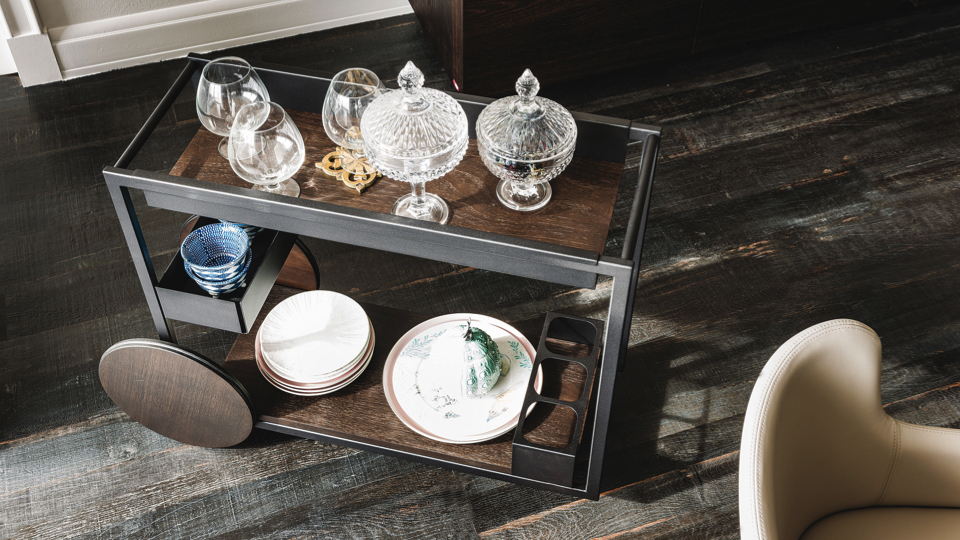 For statement Scandinavian style look no further than Gubi's Mategot Bar Trolley. It features Mathieu Matégot's groundbreaking Rigitulle technique — a blend of perforated metals that allows for flexibility and strength within the same design.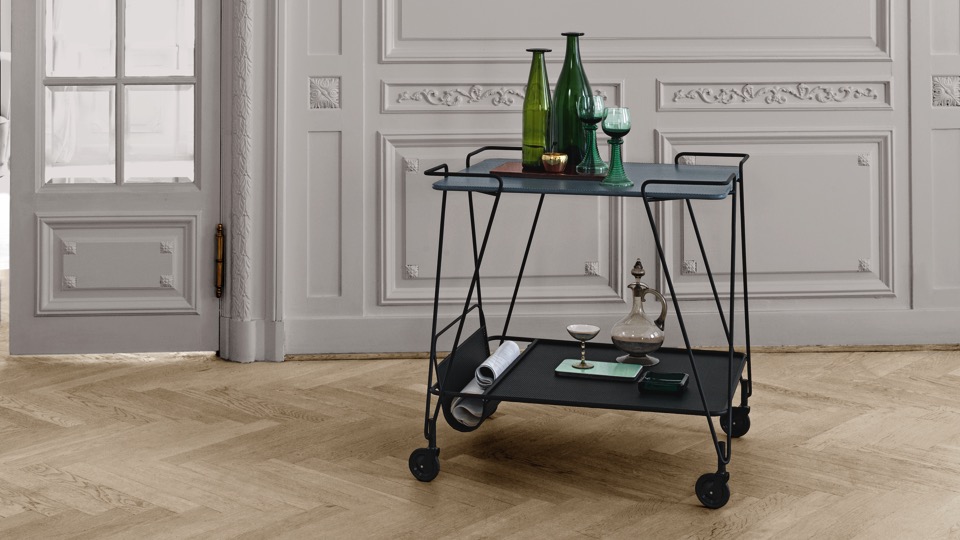 Cattelan Italia's Mojito Bar Trolley offers a more luxurious look, with individual holders for bottles and cans. Pop a bucket of ice of the bottom shelf and get creative with some Russian themed tipples – just remember to go easy on the Belvedere.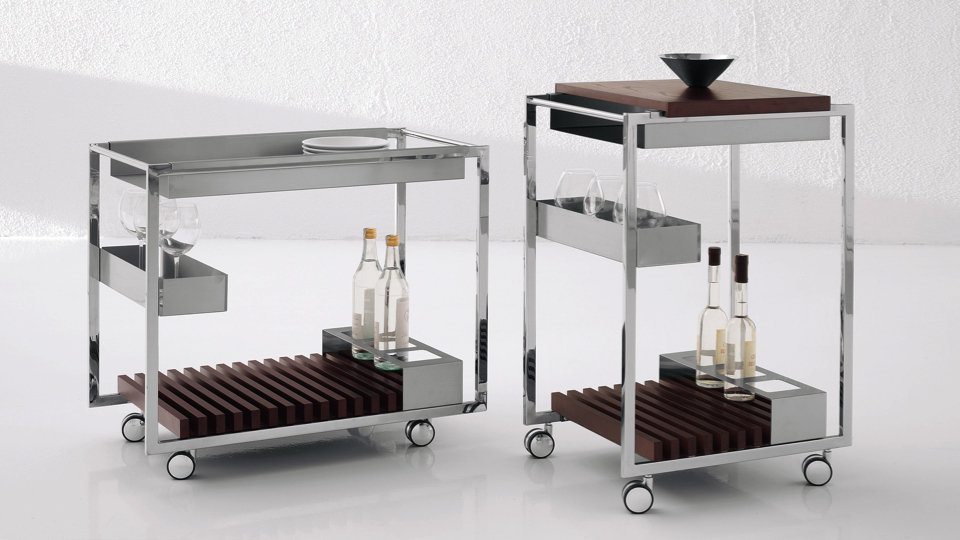 Spillages are inevitable, but a set of nesting tables will mean that everyone has a place to put their beer when the last minute winners start flying in. We recommend keeping things classic with Studio Krono's Billy Low Tables. All curvy silhouettes and mirrored tops, they offer easy maintenance and timeless style to boot.
One of the beauties of watching the World Cup from home is that you get an unobstructed view of the TV at all times. As a host, it's your job to make sure everyone has a place to sit. If you're in the market for a new lounger, consider investing in a modular sofa. These versatile beauties can be manipulated in a wide range of configurations to fit your size and space while offering ample seating options for visiting guests.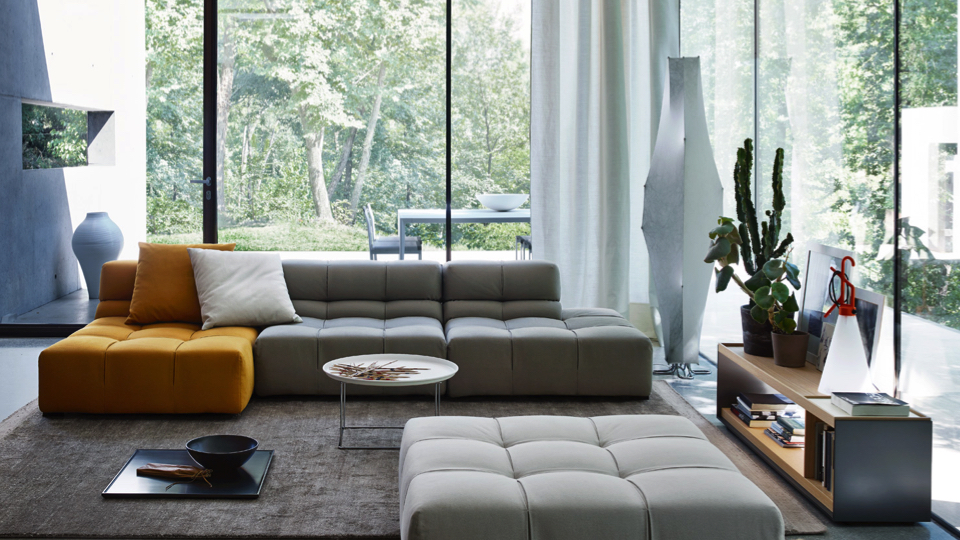 If you're someone who spends a lot of time watching TV, you'll want to look for a contemporary sofa with great support, adjustable neck rests, and a luxurious filling. Deep-seated sofas that encourage you to keep your knees and hips level are key to achieving excellent seated posture. Edra's Standard Sofa is a great place to start. Imbued with their smart pillow technology and patented Gellyfoam™, each pillow tilts in response to the pressure you apply — a must-have for those who tend to fall asleep in front of the TV.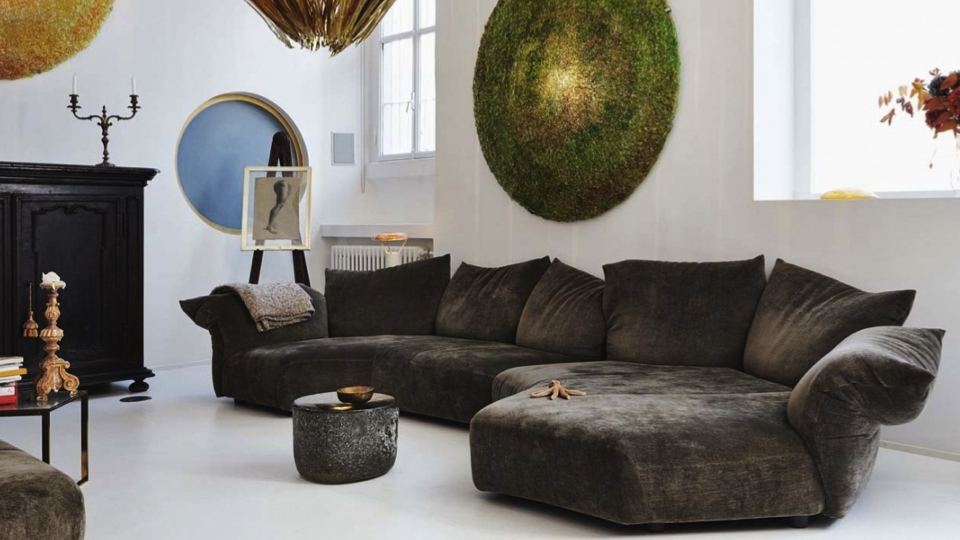 Complement your contemporary sofa with a range of flexible seating options, using poufs, stools or beanbags as appropriate. Keep them arranged on the periphery of the lounge, with stools close to the wall so your guests can lean back and relax. Vitra and Zanotta are your go-to for stools or beanbags, with Spanish brand GAN also offering a wide range of all-natural poufs.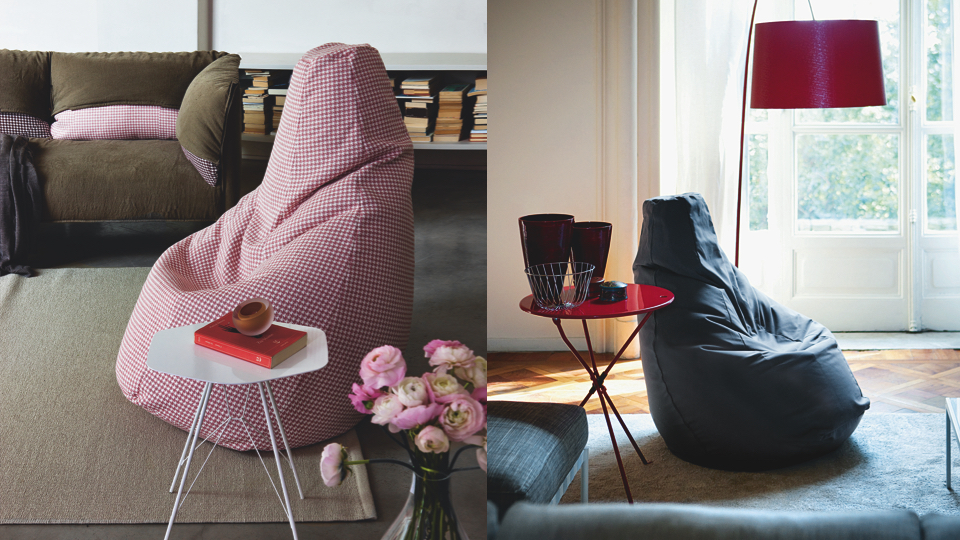 With your guests seated, its time to sink into your very own personal throne and enjoy the match. Today's lounge chairs offer all of the comforts of the lazy boy Joey-and-Chandler era, except they're now exceptionally stylish. The first decision you'll need to make is high back vs low back. Do you want an enveloping cocoon or something laidback and lovely? We recommend popping into the showroom to find out. Start off with some design classics, Zanotta's Maggiolina or De Sede's DS-51 before moving onto something more contemporary, B&B Italia's Husk or Edra's Chiara.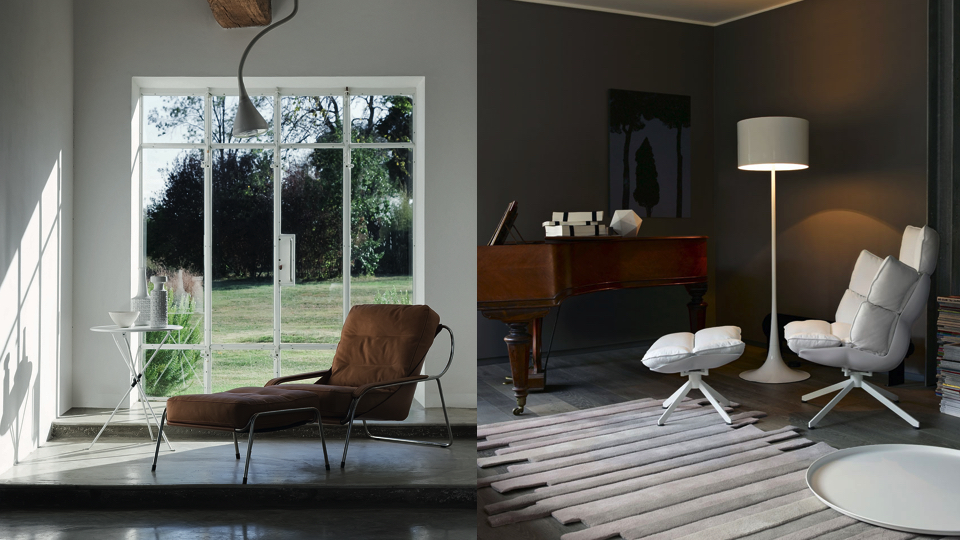 With all eyes trained on the TV, why not amp things up a bit with a TV-stand-cum-sound-system from Spectral?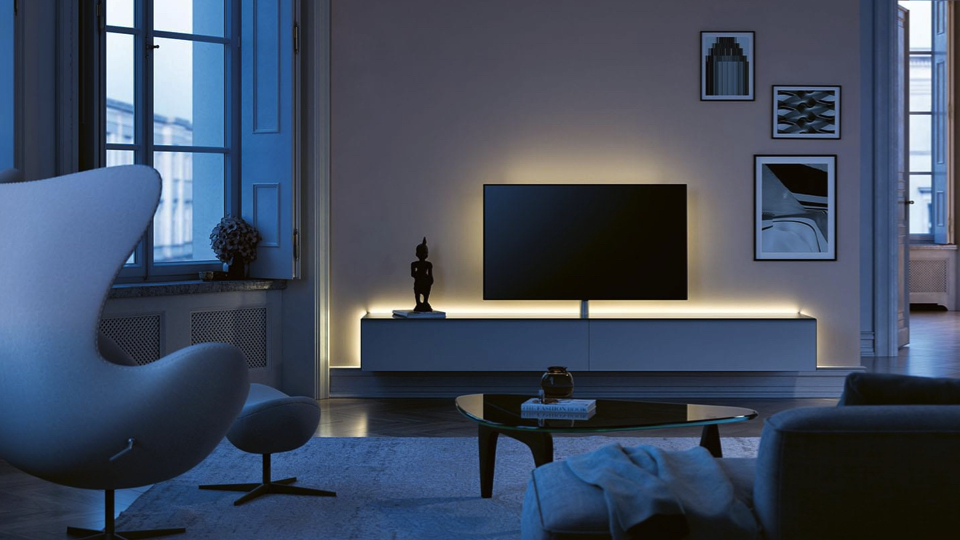 The integrated sound system has a 3 way bass with an integrated subwoofer, enabling John Motson's mellifluous northern tones to resonate through the room. Meanwhile, optional smart dock charging means your guests can charge up their phones for a post-match gloat with foreign friends and family.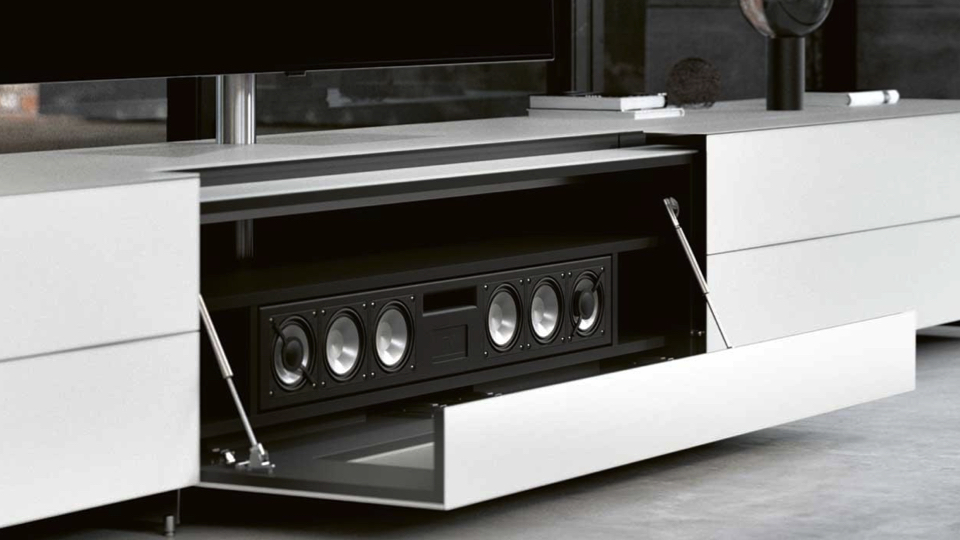 For those who still have a score to settle during half-time, direct them straight towards the table football. RS Barcelona's stunning selection of vintage and weatherproof tables brings the beautiful game to life, guaranteeing family fun all year round.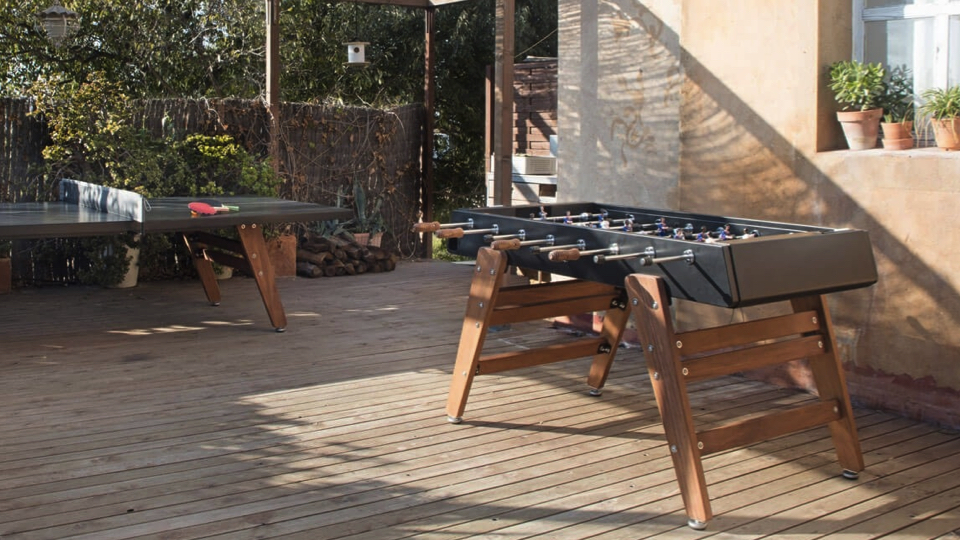 Each set has a unique personality and is fully customisable in terms of team players and colours. So whether you're a die-hard Tottenham fan or a dedicated Gunner, you can stage the match you've always wanted.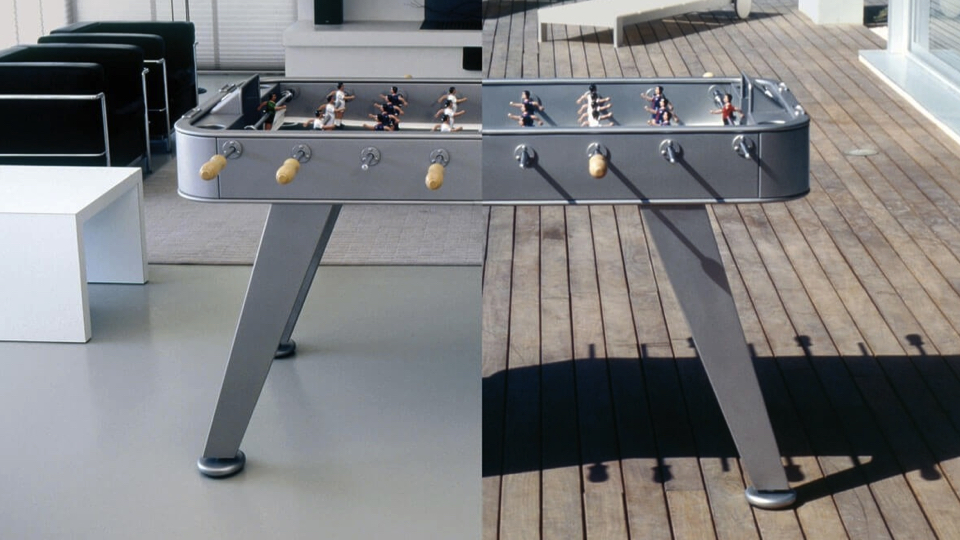 While the majority of the party will take place indoors, don't forget to prep your garden for when the inevitable penalty shout out commences. A couple of Paola Lenti poufs or Gandia Blasco armchairs should provide refuge for those who can't handle the tension.
While you'll want to stick to snacks during the game, your guests will be crying out for something more substantial after the full-time whistle. Wow them all with a state-of-the-art barbeque from Röshults. The Booster Grill harnesses infrasound technology to heat up fully in just six minutes – avoiding the usual torture of getting the barbeque going.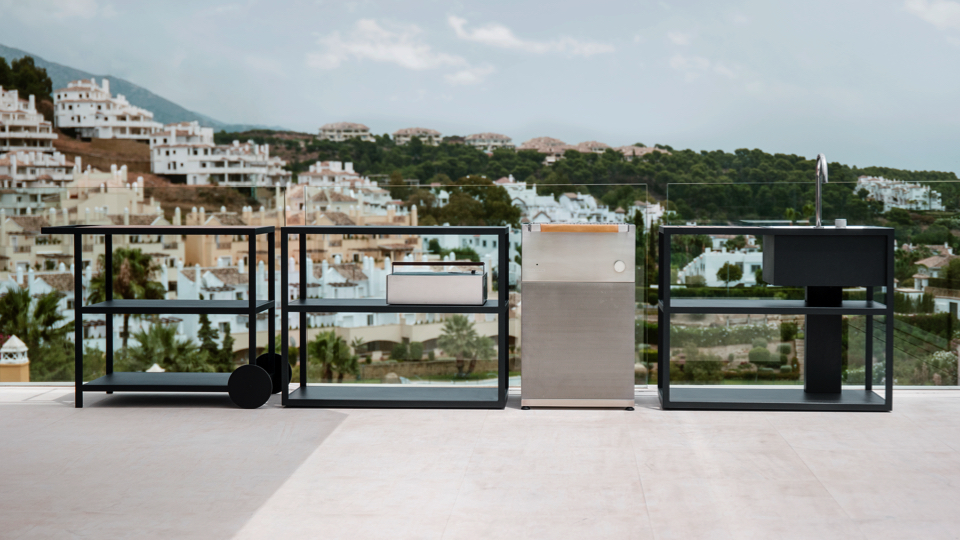 Mop up the booze with some perfectly cooked burgers or Halloumi kebabs, using the Mix and Match Trays to distribute the goodies around the party.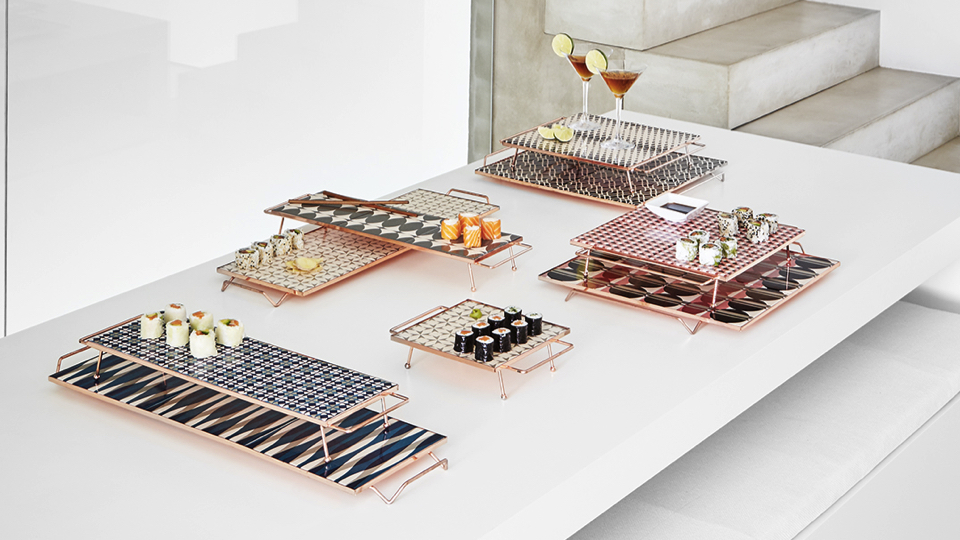 As with any World Cup, it's important to stay positive. While the ghost of England-Iceland still haunts Roy Hodgson, we can take courage in knowing we invented the beautiful game, even if the Germans perfected it.