IMM Cologne 2012: Cassina presents its new collections to the German market including a coloured version of the iconic Zig Zag chair by Gerrit T. Rietveld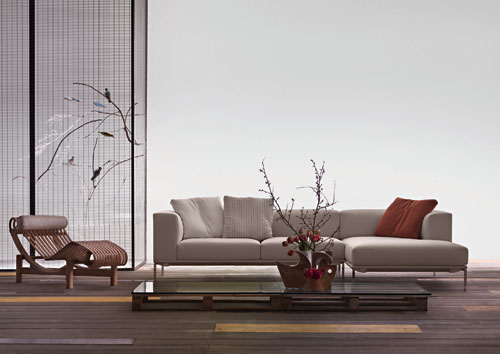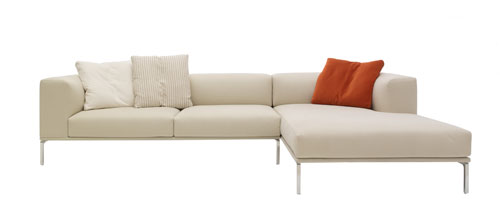 Moov sofa system by Piero Lissoni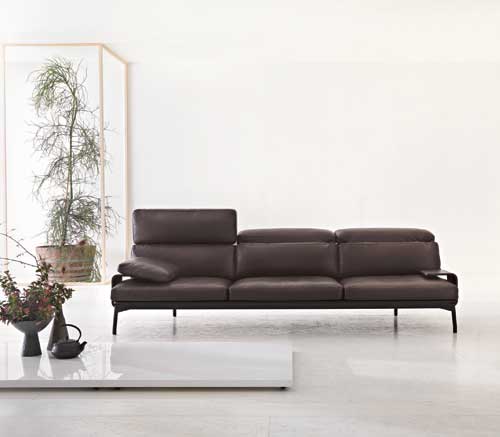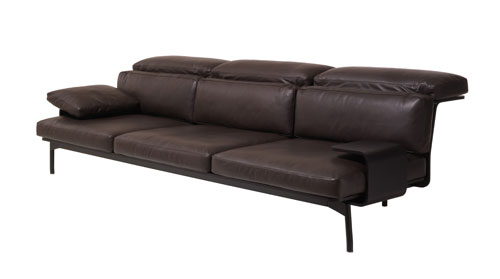 Sled sofa by Rodolfo Dordoni
Two new sofas enrich the collection: the modular and versatile 'Moov' system by Piero Lissoni and the new version of the low and sleek 'Sled' sofa by Rodolfo Dordoni, without a rear shelf, which recalls the American interior design of the '60s.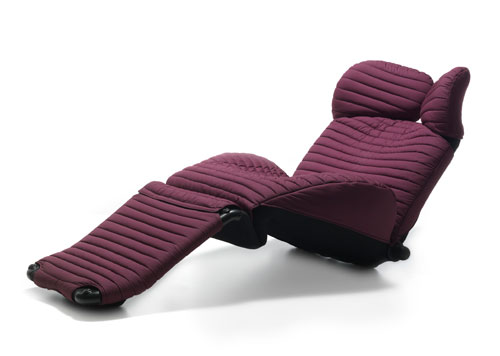 Wink chaise by Kita Toshiyuki
Amongst these products, after 30 years of history, an exclusive version of the 'Wink' chaise-longue is presented for the first time in a special quilted upholstery designed by its author Kita Toshiyuki.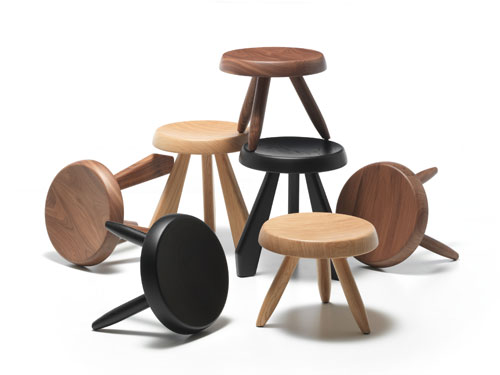 Tabouret Méribel and Tabouret Berger stools by Charlotte Perriand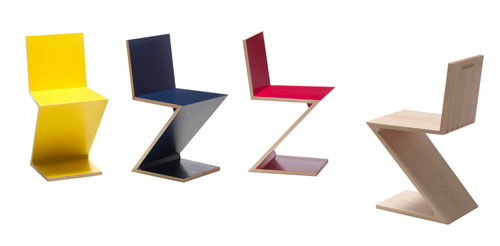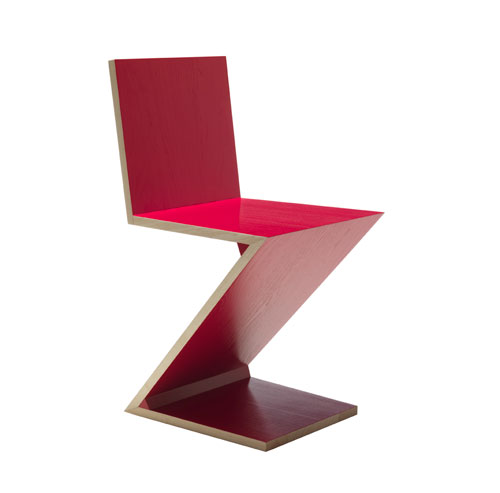 Zig Zag chair by Gerrit T. Rietveld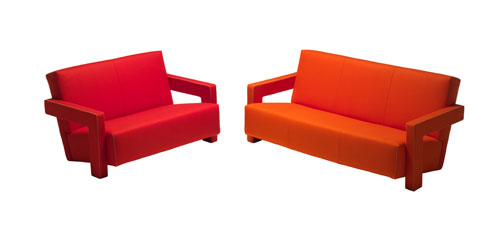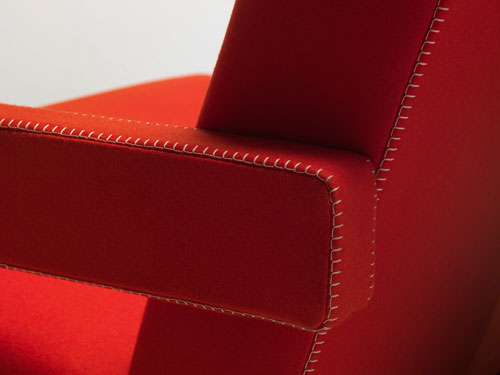 Utrecht sofa with a straight back by Gerrit T. Rietveld
New emblematic projects for the Cassina I Maestri Collection emphasise the company's tradition and ability in wood craftsmanship: the two stools 'Tabouret Méribel' and 'Tabouret Berger' by Charlotte Perriand, refined interpretations of the typical milking stool that express her great passion for the mountains, and the coloured version of the iconic 'Zig Zag' chair by Gerrit T. Rietveld. A new variant of the 'Utrecht' sofa with a straight back-rest by the same architect is also presented.
Two 2012 Interior Innovation Awards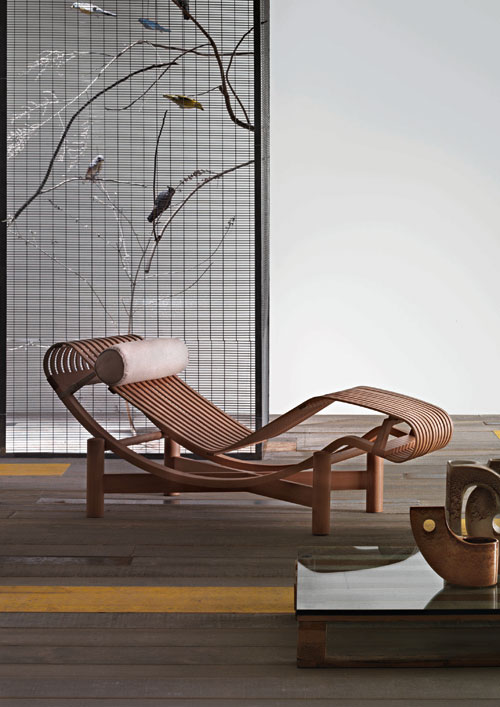 Tokyo chaise-longue by Charlotte Perriand
Cassina is honoured to have received two 2012 Interior Innovation Awards: one for the Tokyo chaise-longue, a project designed in 1940 by Charlotte Perriand while she was living in Japan that has never been released before, and one for the special limited edition of the 'Veliero' bookcase by Franco Albini in stained black ash-wood (50 pieces), a choice that sits perfectly with the architect's work given the presence of this essence in many of his projects.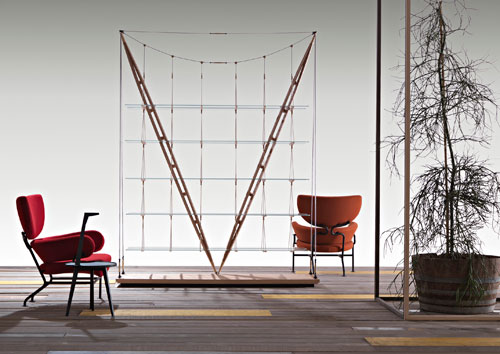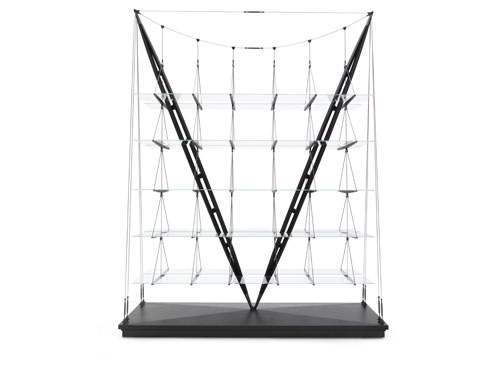 Special Limited Edition Veliero bookcase by Franco Albini
The legendary 'Veliero' bookcase designed in 1940, also on show on the Cassina stand, is a visionary project with radical experimental roots. A bold challenge to the notions of balance and statics that has been brought to life and made functional and stable thanks to the complex technological research carried out by Cassina in collaboration with the Albini Foundation, design historians and marine and civil engineering experts.
For further information Click Here.