Infinite Interiors: Flexible Designs for Contemporary Living
How will we be living in 20 years? It's the question that every futurist is trying to answer and the predictions can vary dramatically. If we've learnt anything over the past three decades, it's that adaptability seems to be the key. Interior design goes right to the heart of this issue, creating objects that will help us connect the best of the old with the excitement of the new. At Chaplins, we love to seek out flexible designs that can adapt as you do — whether that's to a change of home, increasing family size or seismic shifts in the way we live. This week's blog takes a closer look at some of our favourite flexible styles, each of which promises new ways of connecting with the ones you love.
Modular sofas offer freedom and personalisation to lovers of contemporary design. Every aspect from the width of the armrests to the choice of feet can be customised — making them ideal for small or unconventionally shaped homes. The best designs can be added to over time, ensuring a lounge that keeps up with the demands of modern life. Ligne Roset's Togo sofa is a popular choice in this regard. Many homeowners start small with the petite sofa, opting for corner units and complements as their family grows. Whether squishy or sleek, each of our modular designer sofas reveals a new way of relaxing in a lounge that was built exclusively for you.
The unhurried evenings with family and friends are the ones we never forget. No matter what life throws our way, making time for these moments will always be a priority. An extendable dining table allows you to get everyone together at once. Ranging from stunning solid wood designs through to sleek marble masterpieces, each of our extendable dining tables boasts a smart extension mechanism that transforms your dining room within seconds. For the best in style and selection, we recommend a look at Bontempi Casa or Cattelan Italia.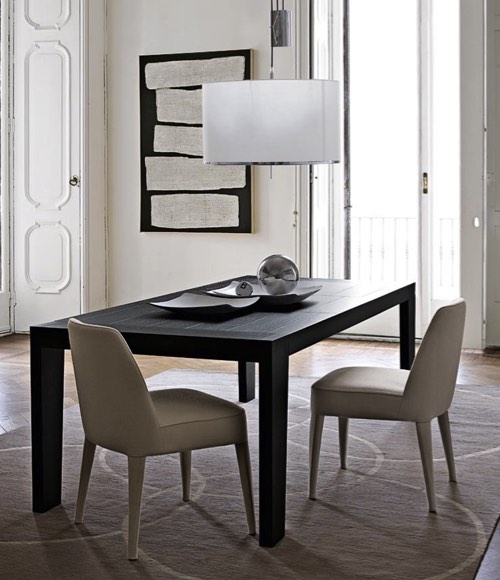 Omero Dining Table
---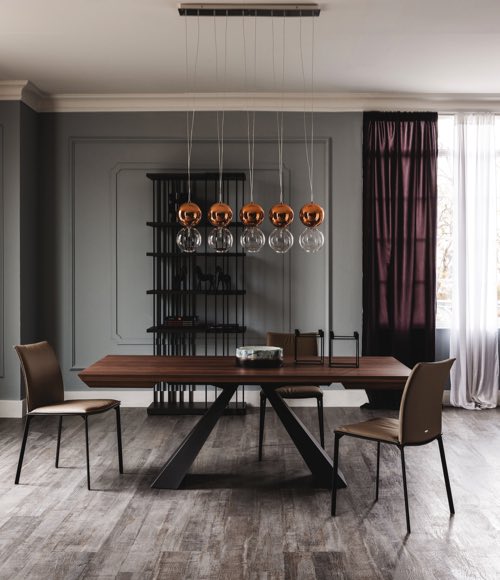 Eliot Wood Drive Dining Table
---
Shop Now
In 2015, Philippe Starck announced what would be the start of a revolution in contemporary lighting.  Speaking after the launch of the Bonjour Unplugged Table Lamp he declared that the era of cables was over and that "everything that can disappear, has to disappear." It started in the garden with brands like Foscarini and Contardi revealing new battery-powered lights that offered freedom and flexibility for alfresco living. Over recent years, this technology has slowly crept indoors, as brands started to develop what they have coined "contemporary candles". These clever cordless lamps offer illumination exactly where you need it, helping to create an intimate atmosphere at a moment's notice. With developments in lighting technology moving at breakneck speed, it's a trend that will only increase, granting more flexibility to homes than ever before.
The modern home is many things — a space to entertain, a place to work and haven in which to relax. It's something that designers are increasingly mindful of and has lead to a plethora of multi-functional designs that can easily switch modes. They can be small and thoughtful (see Verpan's Barboy) or large and exciting (check out our table-tennis-cum-dining-table). In all cases, they reveal how luxury design can help us live better with the ones we love most.
SHOP FLEXIBLE DESIGNER FURNITURE AND LIGHTING AT CHAPLINS