Interior Inspiration: Upper West Side Manhattan Apartment by STUDIOLAB featuring Zanotta, Cassina and Arper Furniture
STUDIOLAB have designed the interior for an apartment on the Upper West Side of Manhattan using furniture and lighting from many of the brands, which we represent such as Zanotta, Cassina, Artemide and Arper. We love seeing the products we sell in real life situations, helping to inspire both us and our clients when working on our own projects.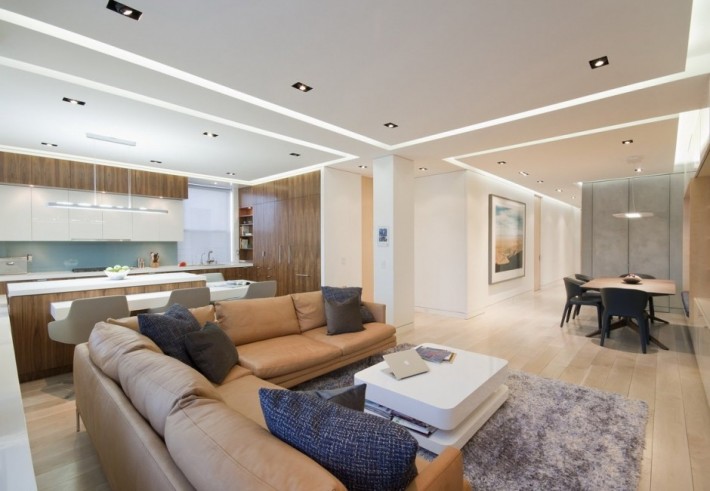 Corner Sofa: William by Damian Williamson for Zanotta
Coffee Table: try Strates by Pagnon & Pelhaitre for Ligne Roset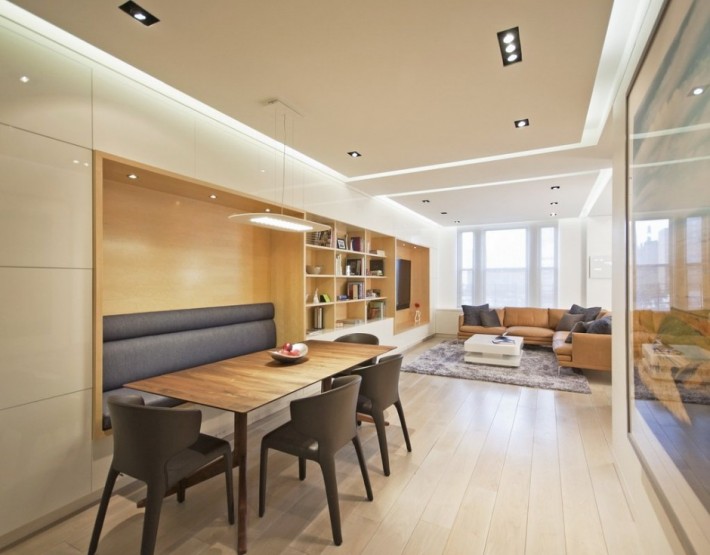 Dining Chairs: 367 Hola by Hannes Wettstein for Cassina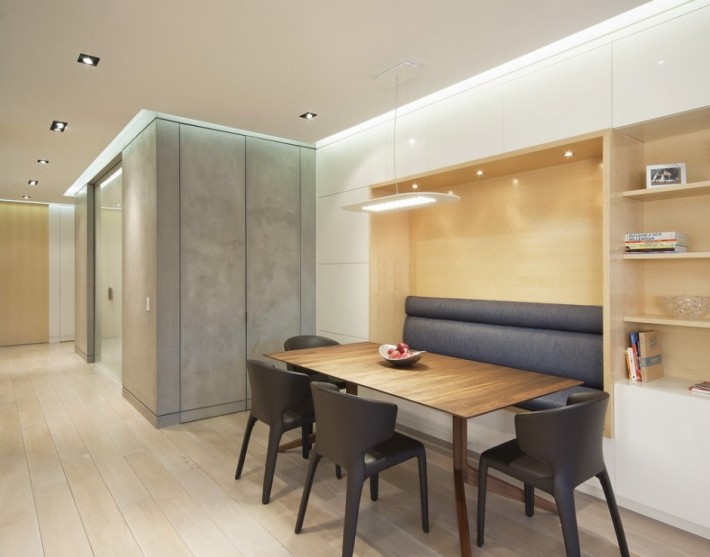 Dining Table: XY by Karel de Boer for Montis
Description from the designers:
The owners of this prewar apartment on the Upper West Side of Manhattan wanted to combine two dark and tightly configured units into a single unified space.  StudioLAB was challenged with the task of converting the existing arrangement into a large open three bedroom residence.  The previous configuration of bedrooms along the Southern window wall resulted in very little sunlight reaching the public spaces.  Breaking the norm of the traditional building layout, the bedrooms were moved to the West wall of the combined unit, while the existing internally held Living Room and Kitchen were moved towards the large South facing windows, resulting in a flood of natural sunlight.  Wide-plank grey-washed walnut flooring was applied throughout the apartment to maximize light infiltration.  A concrete office cube was designed with the supplementary space which features walnut flooring wrapping up the walls and ceiling.  Two large sliding Starphire acid-etched glass doors close the space off to create privacy when screening a movie.  High gloss white lacquer millwork built throughout the apartment allows for ample storage.  LED Cove lighting was utilized throughout the main living areas to provide a bright wash of indirect illumination and to separate programmatic spaces visually without the use of physical light consuming partitions.  Custom floor to ceiling Ash wood veneered doors accentuate the height of doorways and blur room thresholds.   The master suite features a walk-in-closet, a large bathroom with radiant heated floors and a custom steam shower.  An integrated Vantage Smart Home System was installed to control the AV, HVAC, lighting and solar shades using iPads.

Task Chair: Aston by Jean-Marie Massaud for Arper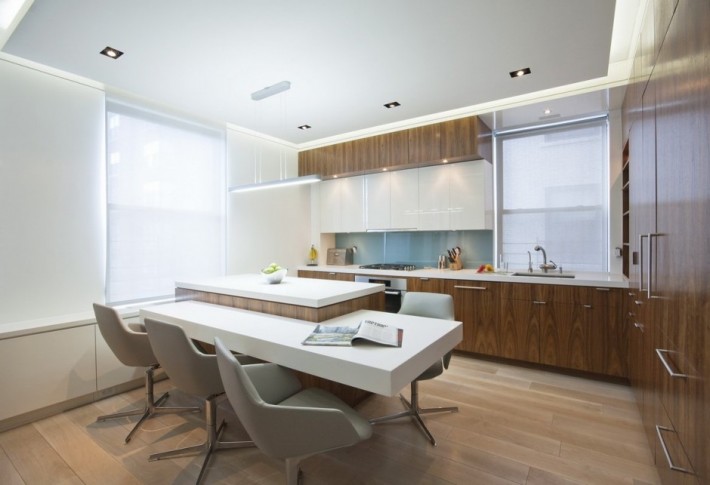 Chairs: Aston by Jean-Marie Massaud for Arper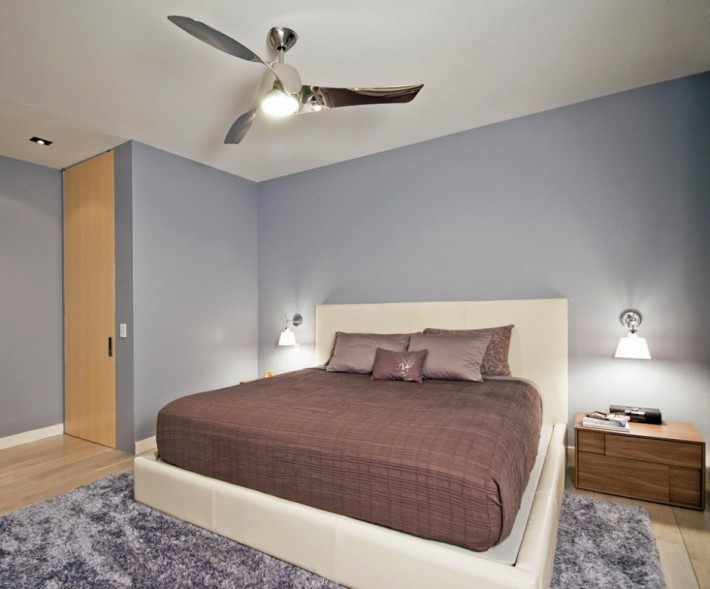 Wall Lights: Tolomeo by Michele De Lucchi for Artemide
Bed: Overbox by Emaf Progetti for Zanotta
For further information Click Here.
sales@chaplins.co.uk / 020 8421 1779
Via: Studiolab