Interior Wellness: Elevate Your Home Decor in 2020
When it comes to wellness we can all benefit from a few lifestyle changes. From the foods we consume, the company we keep to the place we seek refuge. For us, interiors play a huge part in home harmony. From de-cluttering storage solutions to tranquil tones, our living spaces are integral to creating a happier, healthier you!
In light of this, we've compiled a short list of bestsellers below designed to strategically enhance your wellbeing and elevate your home decor in 2020… We hope you enjoy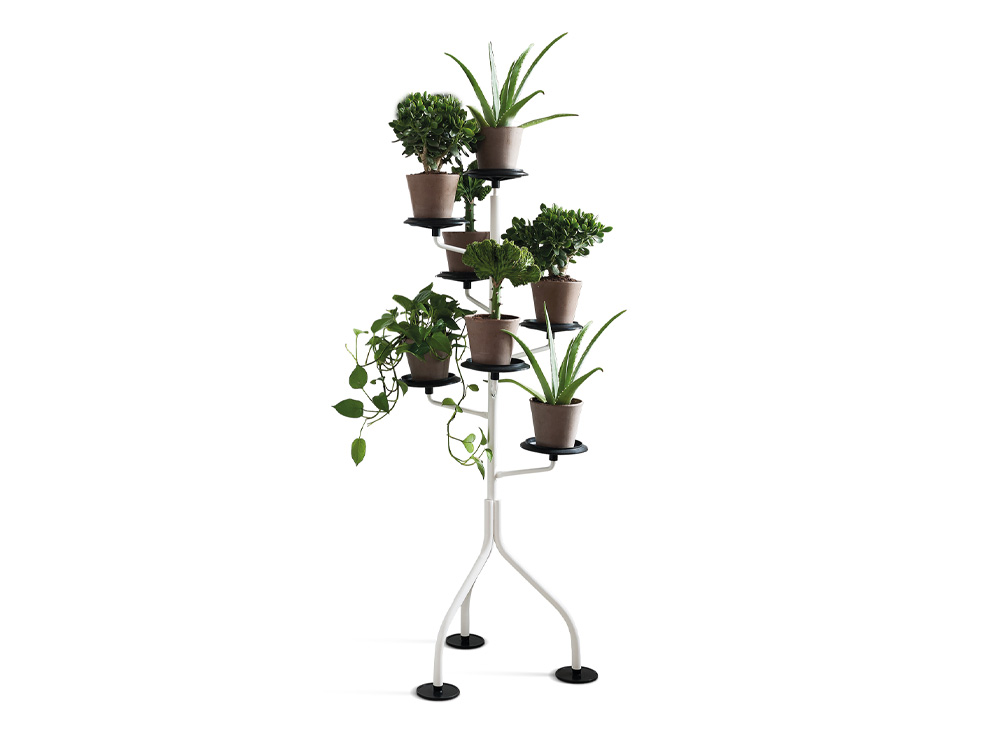 Albero Flowerpot Stand by Zanotta
---
When it comes to wellness, most think – greenery! Bursting with oxygen a habitat filled with flowers and foliage is one of tranquillity and calm. Not only does the integration of plants scientifically improve your wellbeing, but their gorgeous innate tones add a chic finish to interiors. For those looking to integrate plant life into their homes this Zanotta flower stand is the one for you. The slender multi tier sculpture by Achille Castiglioni, is perfect for placing clusters of greenery around your home without cluttering it with excessive planters. Shop now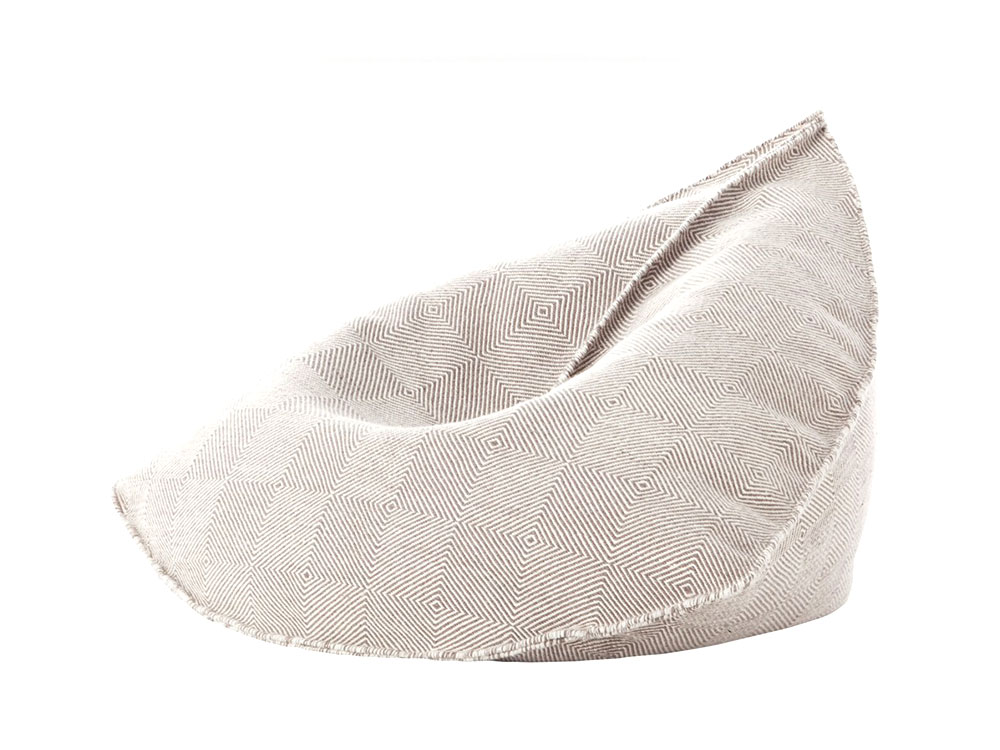 Sail Pouf by GAN
---
While some of us thrive in fast paced environments, it's important to allow time to gather your thoughts in a space structured for serenity and calm. The Sail pouf by Gan is the perfect piece to help create a cosy little nook in your home. A place for escapism, the voluminous woven design offers a contemporary seating solution you can truly relax in. What's more, thanks to the poufs neutral tones, the piece pairs wonderfully with minimalistic decor, perfect for mindfulness! Shop now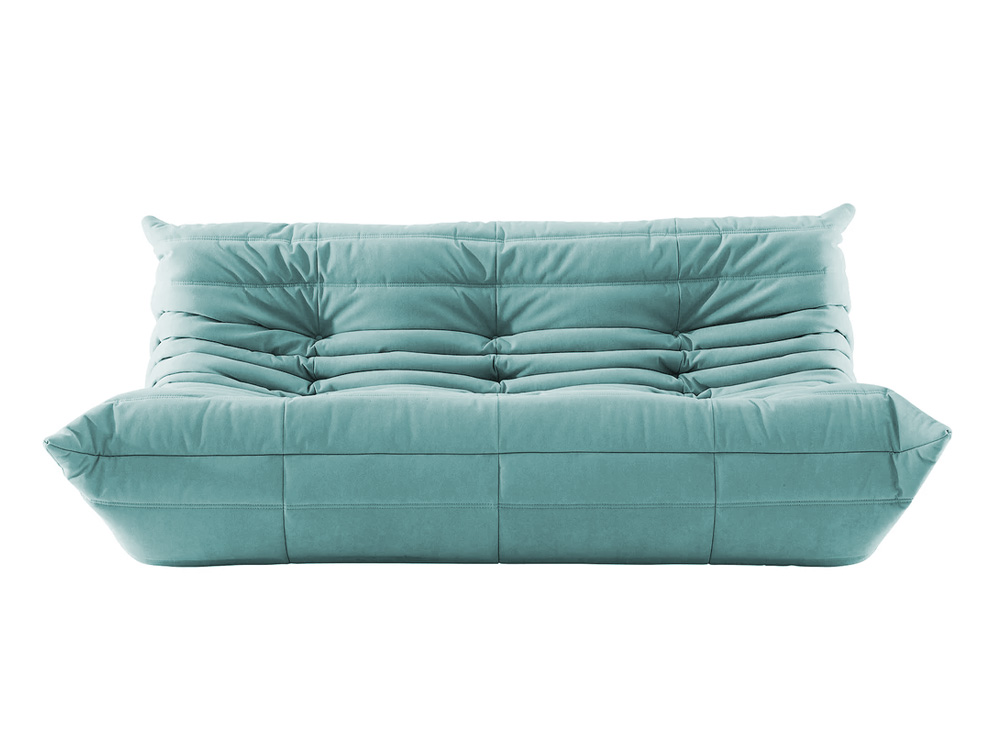 Togo Sofa by Ligne Roset
---
This iconic Ligne Roset lounge sofa was created for an easy, carefree way of life! Designed back in the 1970's the contemporary seating solutions relaxed structure and exceptionally comfortable padding is perfect for chilled recreation. Available in a vast selection of stunning hues the popular design allows you to play with colour so you can integrate soothing tones and mood enhancing vibrancy into your homes. Shop now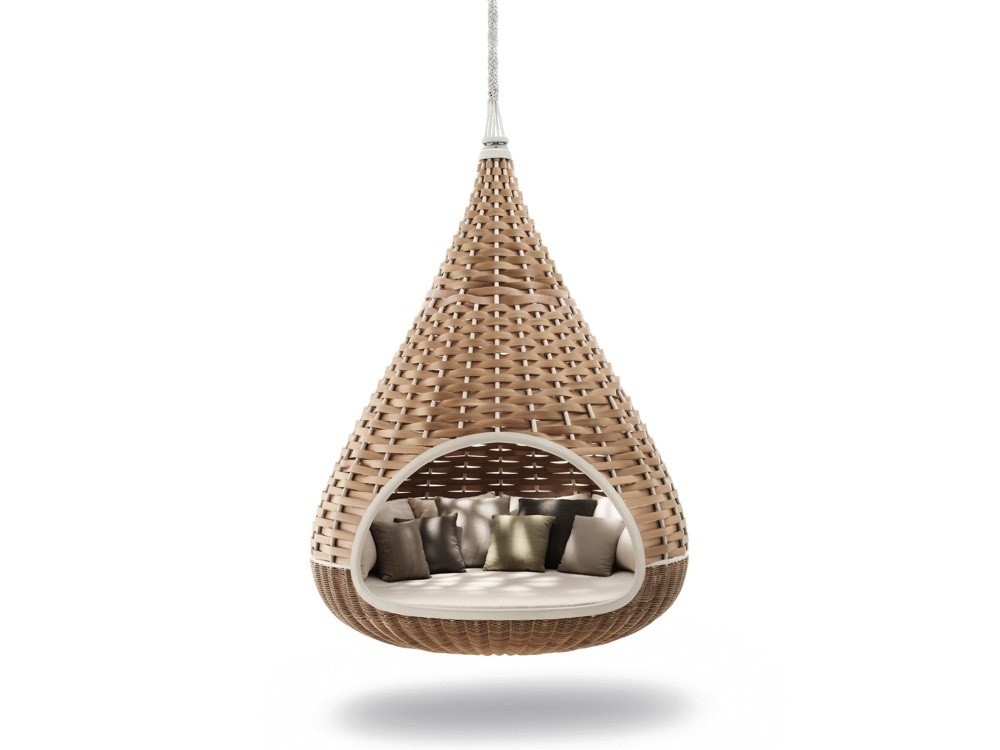 Nest Rest Hanging Lounger by Dedon.
---
Retreat to this exquisite hanging lounger by Dedon and immerse yourself in one of designs most novel and endearing inventions. The incredible piece, created from woven aluminium and luxurious fabric finishes allows you to take solace within its sheltered composition, shielding you from life's little woes. Available in both floor-standing and elevated versions, this contemporary design offers a cosy private enclave for you to submerge yourself in with or without company. Shop now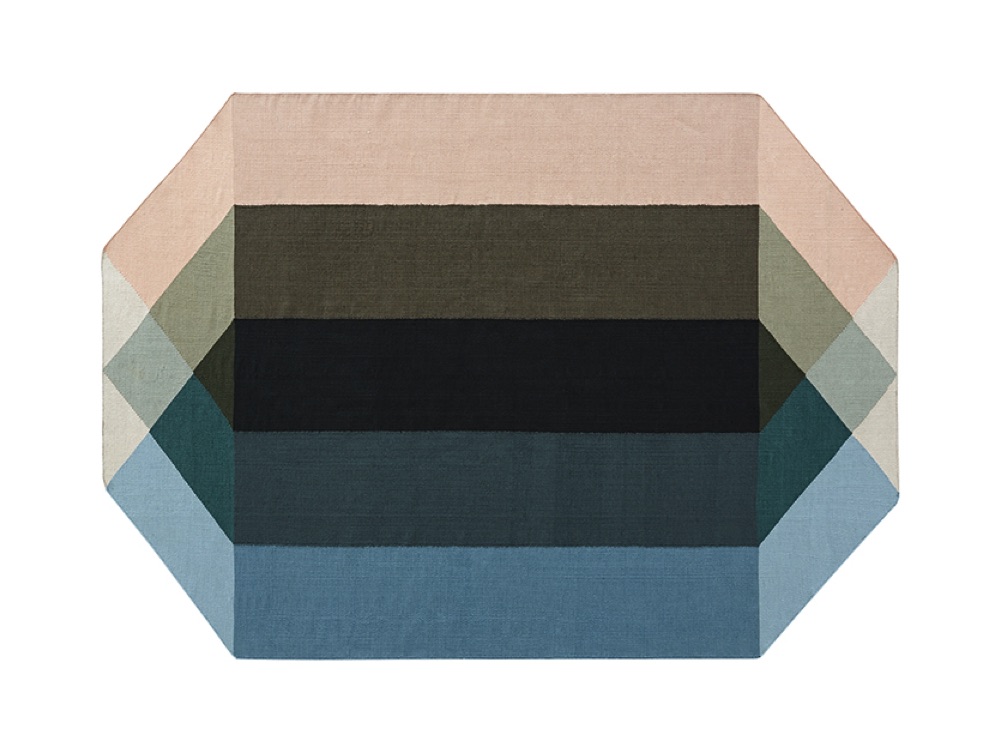 Diamond Rug by GAN
---
When it comes to colour, there's a selection of tones often associated with tranquillity. Most of which are integrated within this 100% recycled PET rug by Gan. The aesthetically pleasing piece has transfixed us with its colourful geometric detailing which gives a stunning therapeutic visual. The sustainable 2020 home accessory has also been crafted with wellness in mind, as the Charlotte Lancelot piece was designed as part of a pioneering step to incorporate more sustainable materials into design. Shop now
Ch25 chair by Carl Hansen & Sons
---
We often find ourselves content when surrounded by earth's natural beauty. Our endorphins tend to heighten at the sight of raw materials and natural pigments. So why not transition some earthy ambiance into your home? The wood framed Ch25 lounge chair by Carl Hansen & Sons is the perfect antidote to lifeless interiors. Its intricate woven frame plays homage to nature's exquisite textures while its solid frames inherent qualities exudes natural splendour within a home. Shop now
Salt and Pepper by Tobias Grau
---
Lighting plays a pivotal role when creating an ambiance within a home. From the temperature of the light to the angle it's directed, the way in which we project light is fundamental to our wellbeing. That's why these adorable Tobias Grau Salt & Pepper table lamps are in our eyes the ideal addition! Adjustable at the touch of a finger, the portable solutions allow you to adapt lighting to suit your desired ambiance and beam comfort wherever they're situated. Shop now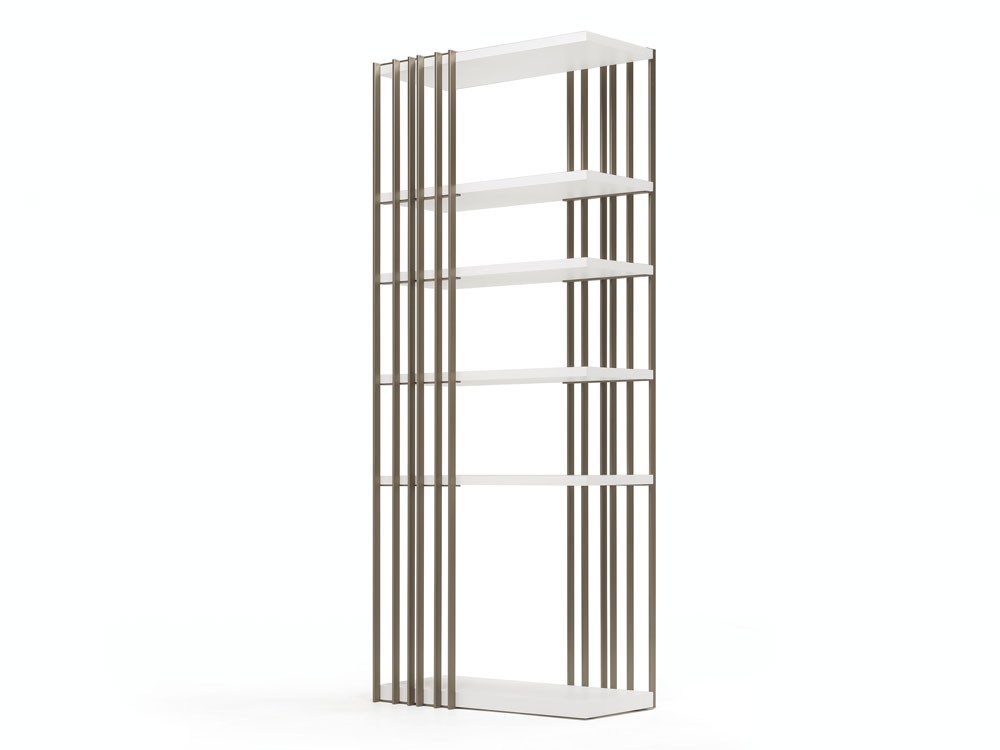 Arsenal Bookcase by Cattelan Italia
---
When it comes to wellness, it's said a tidy environment and some light reading is all you need to enhance your 'steps to self-care'. This beautiful Cattelan Italia bookcase combines 12 lacquered steel rods to create this beautiful interior that will aid your environment. The tall, lean fixture is perfect for de-cluttering whilst creating a stylish spot for some relaxing reading material. Shop now
Nebula Five Bed by Moroso
---
I think it's fair to say we can all find solace when curled up in bed, especially when immersed in Moroso's exceptionally snug Nebula Five bed frame. Padded to perfection, this sumptuous bed is the result of an exciting collaboration between the very best in Italian high-end fashion and furniture design. Created back in 2009 in partnership with the Diesel Creative Team, this super-soft bed is part of a fashionable range of stunning high-end interiors. Shop now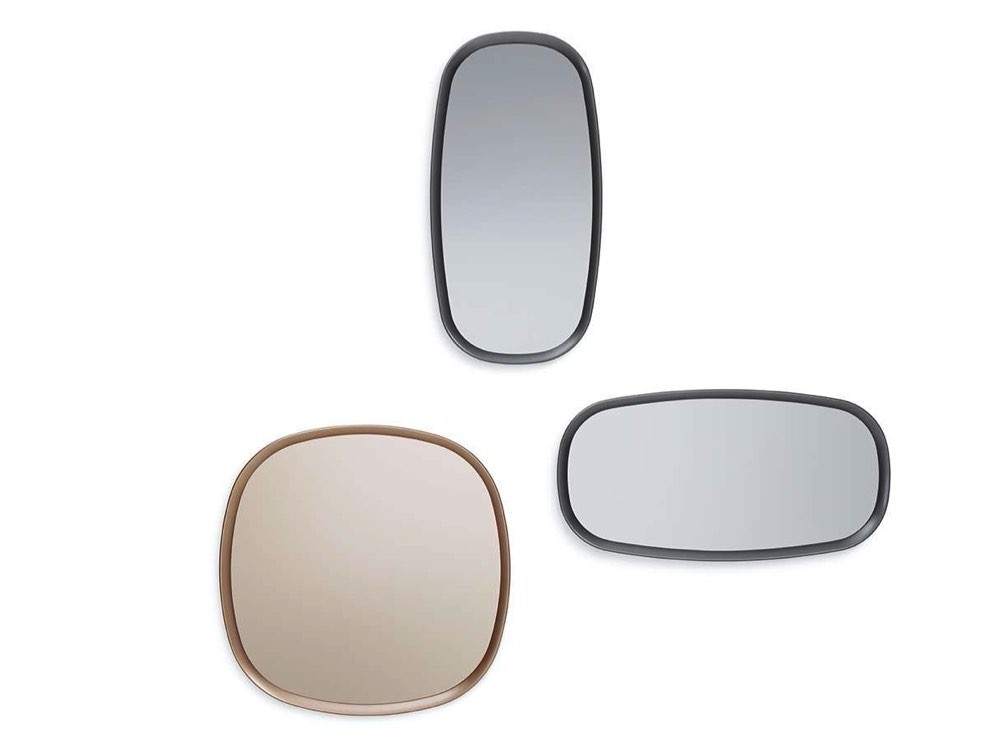 Madison Wall Mirrors by B&B Italia
---
Mirrors play a key part in the ancient art of Feng-shui. Their reflective characteristics bounce natural light helping to enhance and open up a space. Inspired by the great style icons of the 1950's – 1960's and available in a wide range of shapes, sizes and finishes, these contemporary B&B Italia wall mirrors will help add luminosity and light to any contemporary setting. Shop now