Introducing Laurameroni: A Whole New Design Language
It's not often you get the chance to time travel, to rediscover in new futuristic forms the rich artistic power of bygone masters. What ensues on such rare occasions is a tingling sense of jamais vu, an old love revisited. The Laurameroni Design Collection evokes one such reaction, inscribing into each piece of furniture a whole new design language for the modern homeowner.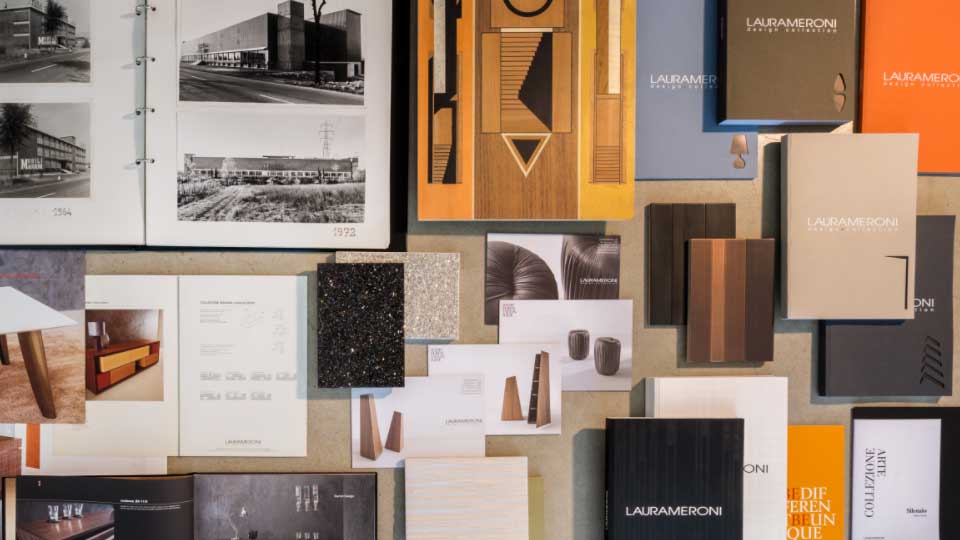 The collection takes its stimulus from the quiet finesse of the craftsmen of 20th century Brianza. The protagonists of a burgeoning design network in post-War Italy, their precise skills and collaborative approach would forever establish the municipality as a sanctuary of great Italian design. Embellished into the alphabet of precious woods and metals is Laurameroni's characteristic reinvention of material surfaces. Meticulous attention to the tactile sense creates furniture with soul — pieces designed to be felt, savoured and lived. The Maxima 38 BD is no exception. Its oversized dimensions and inlaid surface herald the craggy ridges of the mountains protecting Lake Como, a love letter to the intricate carpentry that defines the region.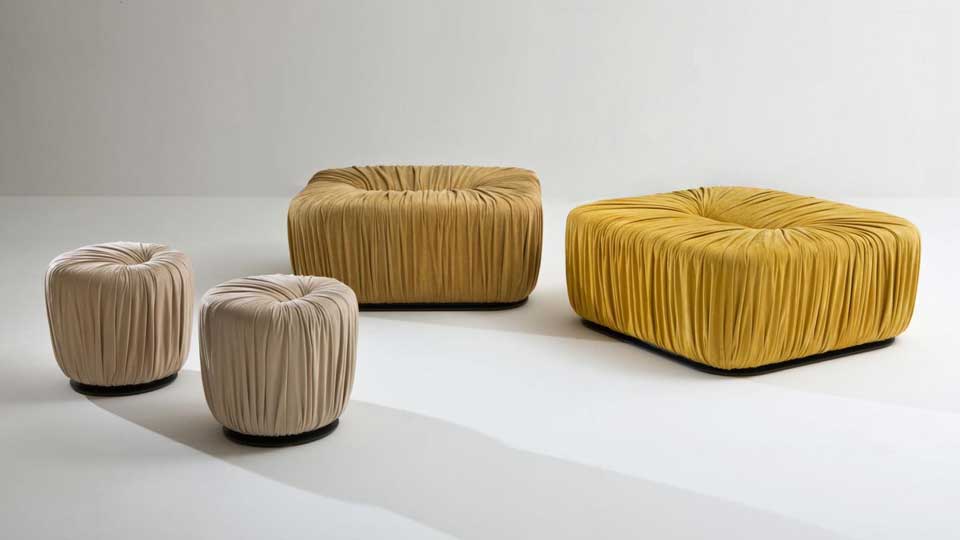 The bestselling Drapè range is equally sensory; a lush, unusual collection of poufs, armchairs and seating options upholstered in gorgeous ruched leather or velvet. Coined the masters of Surface Design by Elle Décor, their innovative experiments with textiles and precious metals continue to wow, none more so than Mark Anderson's MA 20 Table Lamp. The exact positioning of the sheathed internal bulb manages to immortalize in design the fleeting beauty of an ebbing sun. The design delivers a layered ambient glow that enriches and enhances the peculiarities of its luxe brass casing. Carlo Giorgi's Satellite Lamp is another collection highlight. Perfect for wide internal spaces, its curved stem delivers an invigorating burst of light, imbuing living spaces and the everyday tasks with a shot of creativity.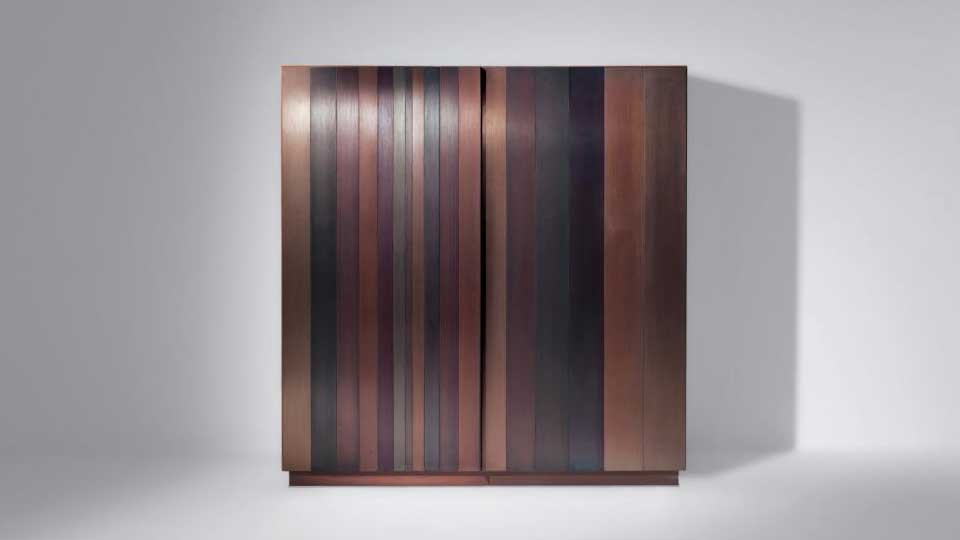 A designer with both heart and history, Laura Meroni's insistence on at least 50% handmade production ensures the sumptuous quality of each item from start to finish. The swirl of sawdust and infinite patience of the artisan Brianza craftsmen live inside every design. From their unique collection of sideboards through to the effortlessly chic Echo Coffee Table, this Italian brand provides a necessary infusion of warmth and passion into contemporary living spaces.
Explore the soul-stirring Laurameroni Collection online or preview select pieces at Chaplins' Chelsea Harbour Design Studio.