Introducing SLAMP: A Distinctive New Lighting Collection
New to Chaplins, Slamp offers a diverse range of unique, artisan lighting solutions that correspond with the excellence of industrial production. Established in 1994, the brand has accumulated credible success through their distinctively recognisable designs and famous industry collaborations. Renowned for their revolutionary experimentation with new materials, their fearless manufacturing has differentiated them within the sector and established a reputable personality for their brand. Collaborations with iconic designers such as Zaha Hadid, Studio Job and Lorenza Bozzoli have led to the development of highly innovative and visually stimulating advanced engineered solutions for the brand. An eclectic mix of passion, skill and futuristic vision has made way for a contemporary, creative and authentic range of products to be formulated to contribute to the makeup of the invigorating Slamp Lighting Collection.
In true Slamp fashion, each individual piece possesses their own unique style and individual character. Each personality is a reflection of the way in which different designers approach the making of a masterpiece. The diversity amongst creativity can be seen throughout the brands exciting range of luxury lighting as highlighted in our brief break down of the brands most popular products below.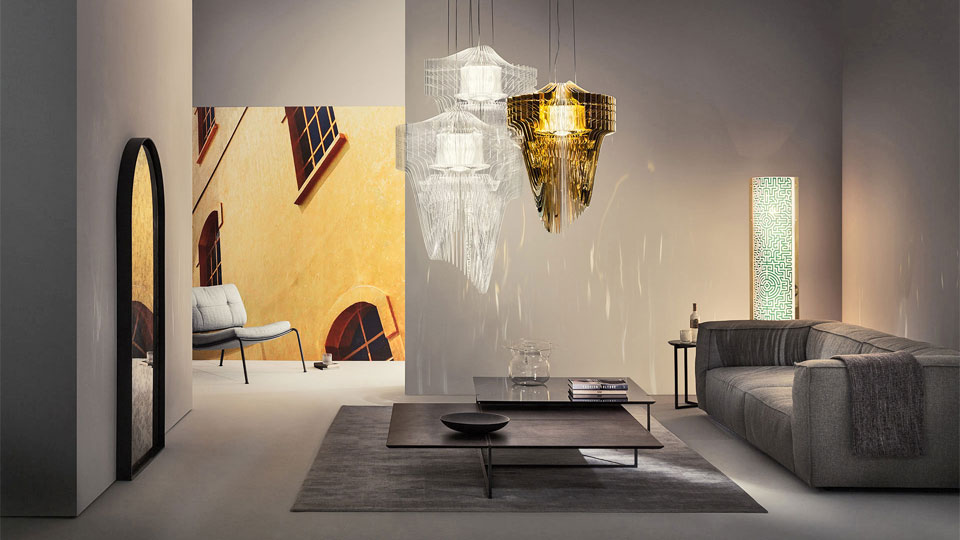 Designed by one of the architectural and creative sectors most influential masters of design, Zaha Hadid, this iconic Aria creation is both a visionary masterpiece and bestseller for the brand. Inspired by Zaha's architectural background, this innovative creation was conceived following her ambitions to incorporate industrial designs into residential homes. This captivating creation takes modern design to new dimensions with its futuristic, contemporary composition. Constructed with fifty polycarbonate layers formed in a circular motion, this engineered creation reflects Zaha's architectural talents divinely. The popular piece is a unique, statement structure that has been cleverly constructed to produce a functional lighting solution whilst resonating contemporary sculptured artwork.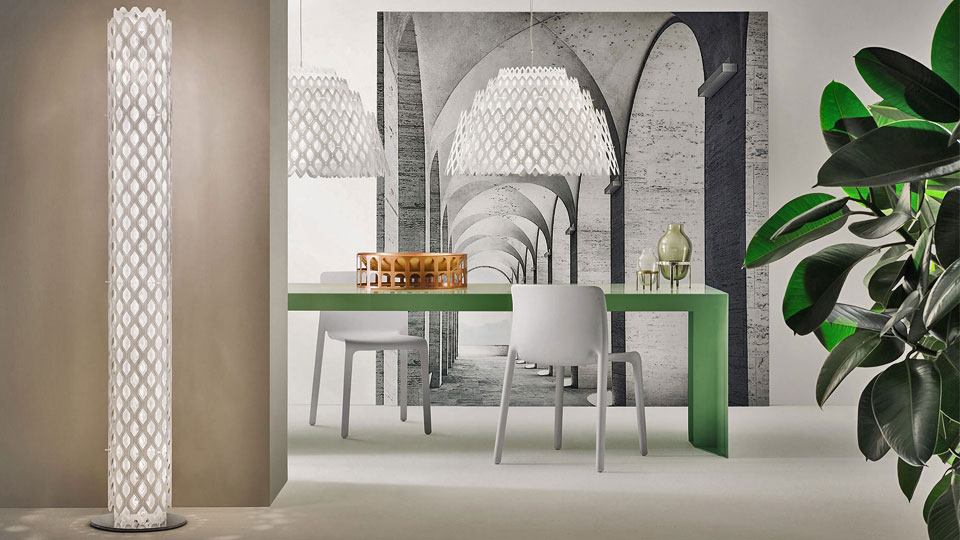 Another of Slamps flourishing designs is the elegant and engaging Charlotte collection by Doriana and Massimiliano Fuksak. Born from illusion, this intricately detailed design emulates the droplet effects of the waves on the seashore. Embodying the beauty of the ocean, her enchanting exterior has been moulded from a singular industrious frame resembling that of a honeycomb. It's no wonder this delicate design is another bestseller for the brand, as its evident style and fresh modernity exudes exquisitely from its refined feminine frame.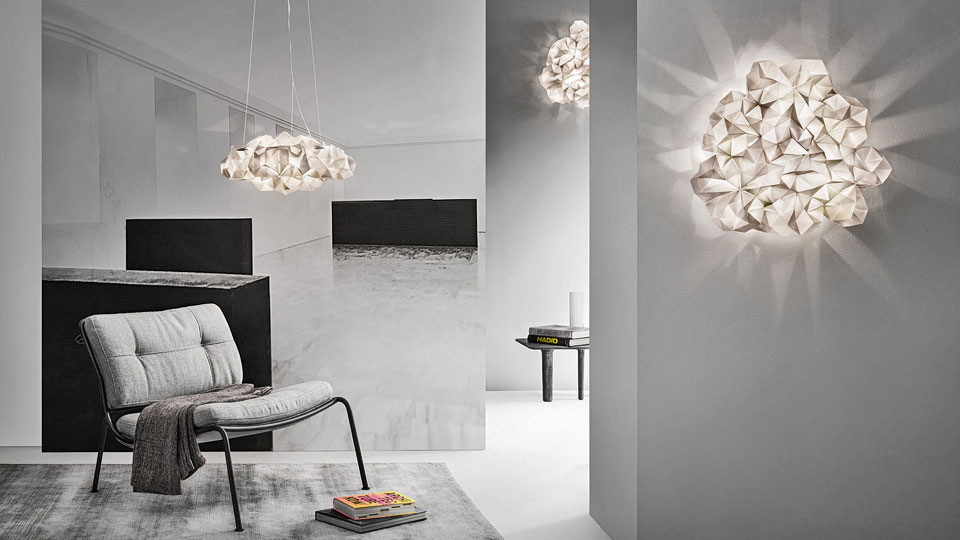 A further alluring piece from the assorted Slamp collection is the beautiful, crystal shaped Drusa design produced by talented craftsmen Andriano Rachele. Drawing inspiration from the rocks of nature, this asymmetric diamond design characterises the "single-edition" feel Andriano Rachele seeks out to achieve within his work. Finished with a velvet print, this angled edge creation has proved a popular product for the brand, its appeal leading to many integrating the delightful design into their homes since its initial launch into the design world.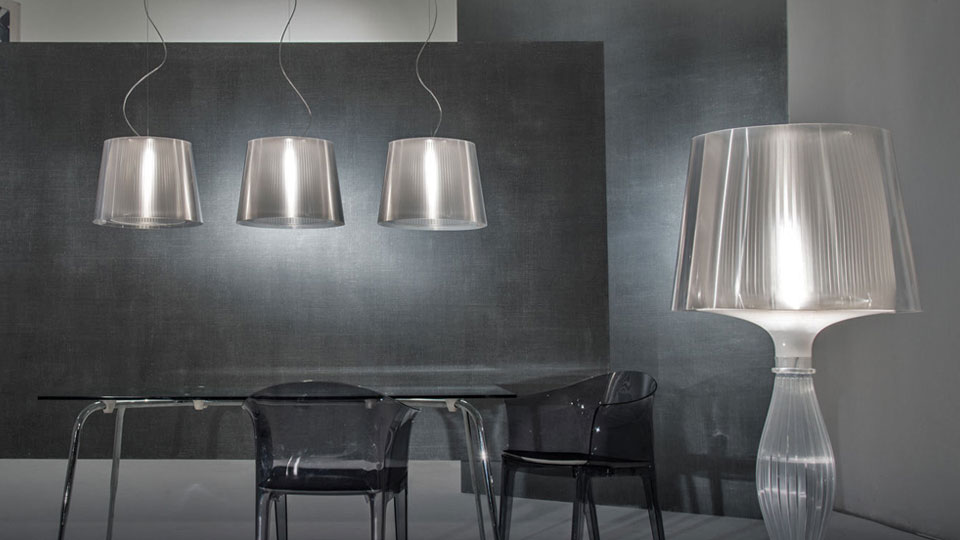 One of the most endearing and engaging factors that makes Slamp such a versatile and prosperous brand is the diversity in their products and design collaborations. Their partnership with influential designer Elisa Giovannoni gives credit to this company ethos, as the pairing proved a lucrative success for them both. An exceptional design to come from this creative duo is the stunning Liza pewter creation. A simple silhouette and bestseller for the brand, this iconic baroque-inspired table lamp creates a contrast in light and shadows via its double illumination system. Its advanced structure makes the piece not only fashionable but also a functional lighting solution.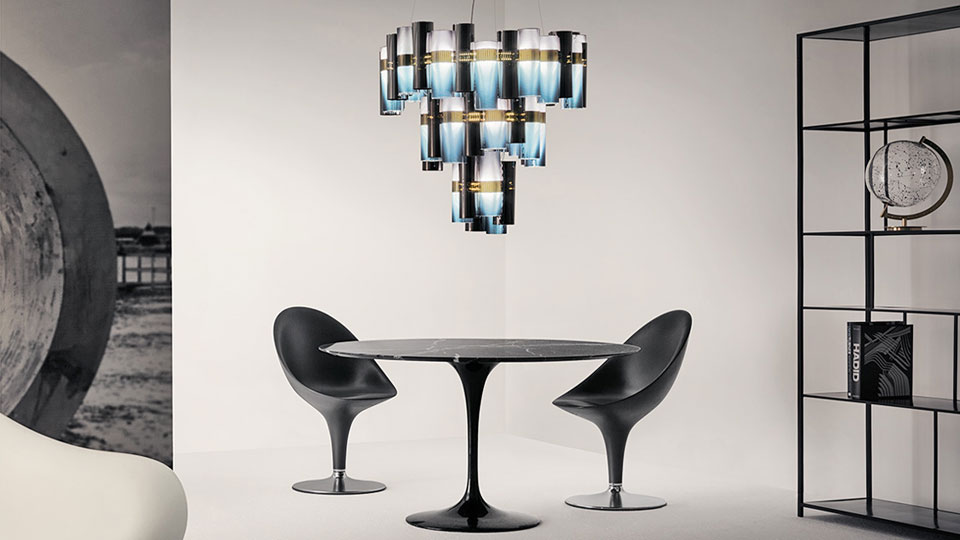 Concluding the round up of Slamps best selling designs, is the retro inspired La Lollo range created by gifted designer Lorenza Bozzoli. Paying tribute to the roaring 50's, this heavily printed geometric collection is the ideal statement lighting for those wanting to add a vintage spin into both residential and public environments.