KRE House by Takuya Tsuchida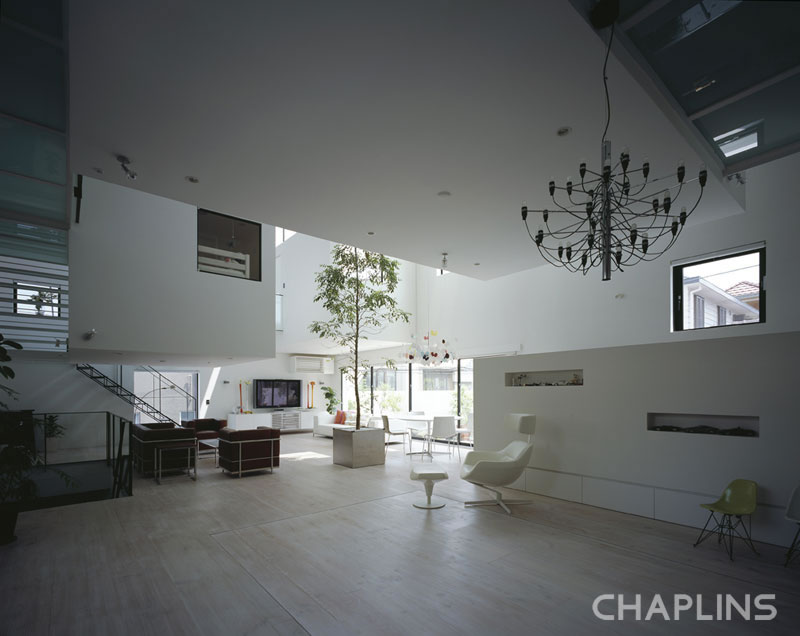 Whilst trawling through our favourite design blogs, this architectural masterpiece caught our eye not only for the stunning furniture on display but for the ingenious car lift enabling the owner to admire his beautiful collection of cars whilst eating dinner!
When designing KRE House in the posh Shirokane area of Tokyo, architect Takuya Tsuchida was given only two instructions. One was that there was to be a nine-car garage, with the possibility of viewing one of them from the living room. The other was that a tall tree was to be placed inside the house.
Tsuchida's creation is amazing given he only disposed of 2000 square feet. Both client and architect had to run through several problems regarding the building permits of such an original structure.
An elevator enables the movement of the car from the garage to the living room.
Product Highlights include (click on name for further details and to request a price):
Arper Eolo Dining Table
Designer: Lievore Altherr Molina
Year: 2004
Arper Catifa 53 Dining Chairs
Designer: Lievore Altherr Molina
Year: 2001
Cassina LC2 Armchairs & Sofa
Designer: Le Corbusier, Pierre Jeanneret, Charlotte Perriand
Year: 1928
Cassina Auckland Lounge Chair and Ottoman
Designer: Jean Marie Massaud
Year: 2005
Flos 2097 Suspension Light
Designer: Gino Sarfatti
Year: 1958
For further information Click Here.
*article taken from www.abitare.it