Limited Edition: Vitra White Collection
Vitra Limited Edition Pieces for Both Indoor & Outdoor
The Vitra White Collection rediscovers and combines contemporary products in nuances of white. The collection encompasses chairs and tables for both indoor and outdoor settings, designed by  Ronan & Erwan Bouroullec, Jasper Morrison and Ron Arad.
The collection includes pieces from the Home Collection in their existing form, like the white version of Vegetal, but also limited editions of HAL, Tom Vac and the Metal Side Tables. Thanks to the weatherproof materials, these chairs and tables bring a feeling of lightness to gardens as well as terraces and balconies.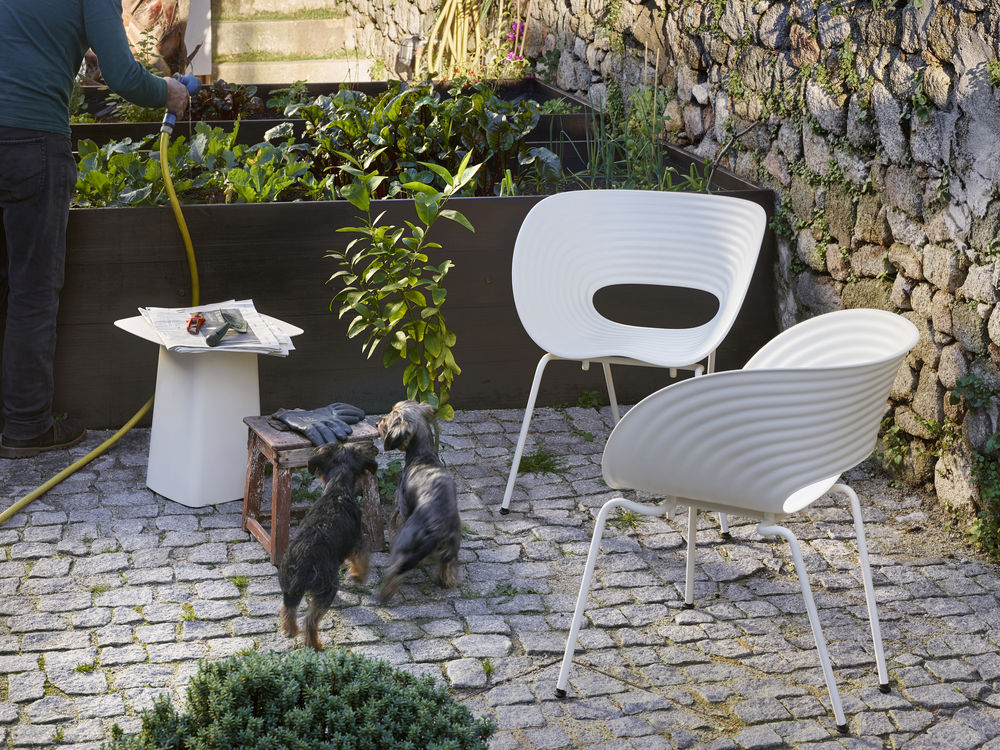 The limited edition products in the Vitra White Collection will be available until the end of August 2016 and are available to order now!
View our VITRA FURNITURE COLLECTION or for further information, please contact the main showroom on 020 8421 1779 or via our ENQUIRY FORM.