Lounge In Style With This Exciting New Offer From Vitra
When Antonio Citterio first announced the news of his collaboration with Vitra, we knew that comfort would never be the same. True to form, over the last couple of years they have embarked on a series of designs that dramatically improve the way we work and play. The latest, and perhaps most innovative so far, is the Grand Relax Chair by Vitra.
For the month of March only, we'll be offering a free footstool with every purchase of a Grand Relax Chair.  To discover what makes it so special (and why you should definitely invest) keep on reading below…
If we've learnt anything from the rise of Big Tech it's that design is best when it's responsive. And just as we expect our devices to be agile and adaptable, there is no one size fits all when it comes to comfort. Indeed, one person's definition might change over the course of a lifetime, dependent on lifestyle and other variables.
It's something that Antonio Citterio was keen to address when embarking on the Grand Relax Chair. How to create a truly versatile lounger that was comfortable yet supportive, regardless of who sits on it?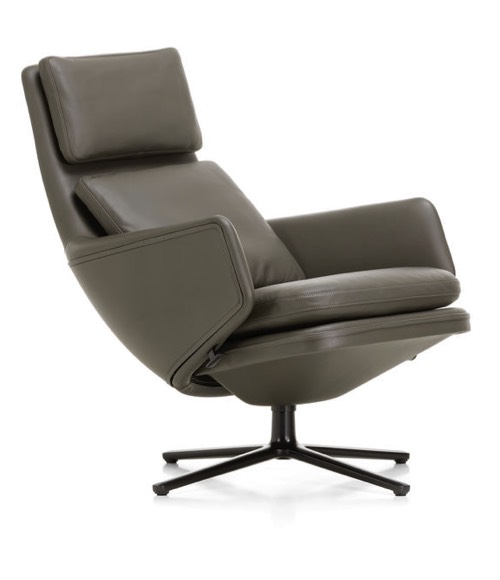 Grand Relax Lounge Chair
---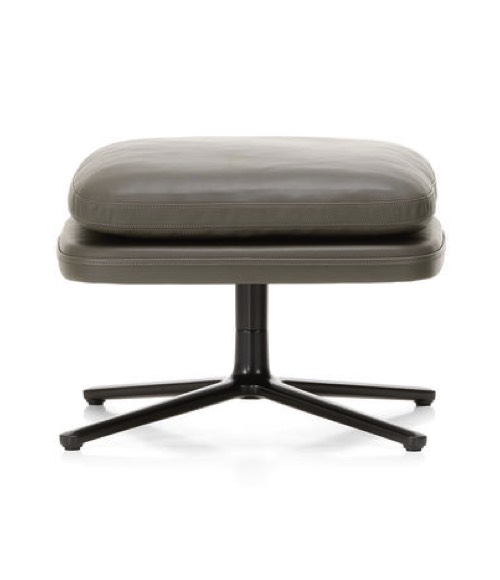 Grand Relax Footstool
---
The answer lay in a series of synchronised mechanisms within the seat. Upon sitting, the user is engulfed by a selection of leather cushions that serve to support and uphold the lumbar. The mechanism then automatically reclines into an optimal seating position for reading or watching television. Should the user wish to recline further, they have the possibility to do so, thanks to the ingenious backrest lock which can freeze in any position.
Visually striking in it's all leather get-up, the Grand Relax features the confident lines that characterise all Citterio projects. It's also surprisingly compact, ensuring its suitability for use in even the smallest of spaces.
Fancy a closer look? Be sure to pop by the showroom where you'll find it on display in Vitra's premium leather. You can also shop online for an instant ordering experience. Just be sure to order before 31st March 2020 to receive your free ottoman in a matching finish.