Modern Lighting Trends – Winter 2016/17
Lighting is a key architectural and design element in our home and as the nights start to draw in it is the perfect time to refresh lighting fixtures and take your interior style to the next level.
Lighting is often referred to as the "jewellery of the home" as stylish lighting accessories can often be used to finish off the look of your interior. And although home design trends don't go in and out as quickly as fashion, there are still some stand-out lighting styles that have gained recent popularity in today's most designer-focused homes.
Here's our list of the top lighting trends of 2016 to illuminate your home this winter.
Industrial Luxe
The industrial interior look is one that has been around for several seasons now, but for AW 2016 we have seen a twist on this trend that introduces a little glamour. The industrial interior look is all about exposed raw materials and a pared back style but it is time to start adding shiny decorative elements to help offset the rougher textures seen around the scheme.  Lighting is a great place to start when looking to incorporate these touches into your interior with many designers adding a wide range of glossy metal finishes to their collection. A personal favourite of ours are the hand-spun Stanley pendant lights by British lighting manufacturer Original BTC. Group them together for a dramatic effect or mix metals for a laid-back, eclectic look.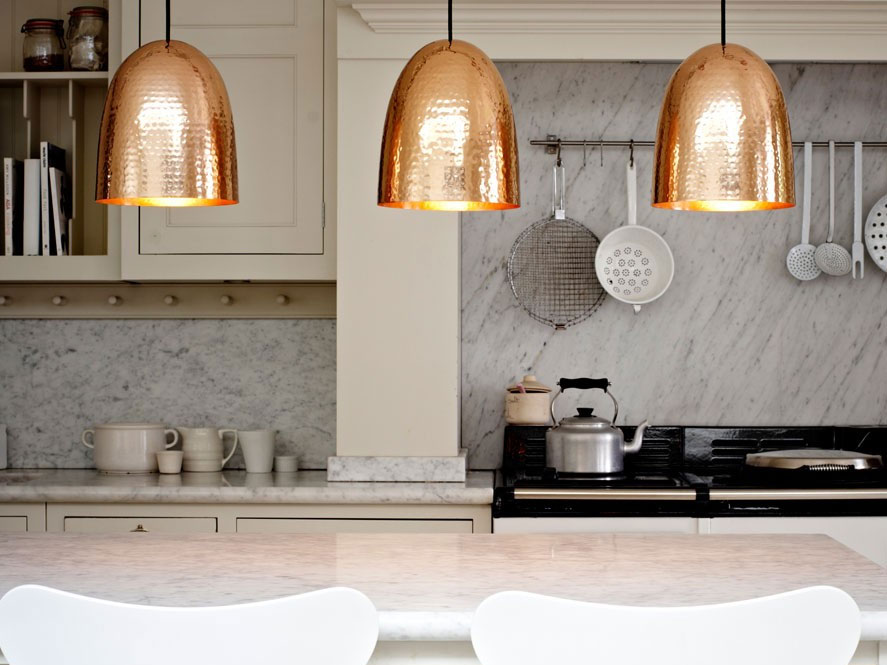 Custom Colours
It's time to get creative!  In 2015 we saw a steep rise in the way technology is being used in the home sector with many retailers offering virtual interior design services through their websites and apps.  This trend looks set to continue as lighting brands start to introduce customisation tools giving the customer the ability to pick finishes, sizes and configurations to suit their individual space. A good example of this is the Bocci 28 pendant, which comes in 68 different colours and be configured in random vertical compositions or cluster shapes.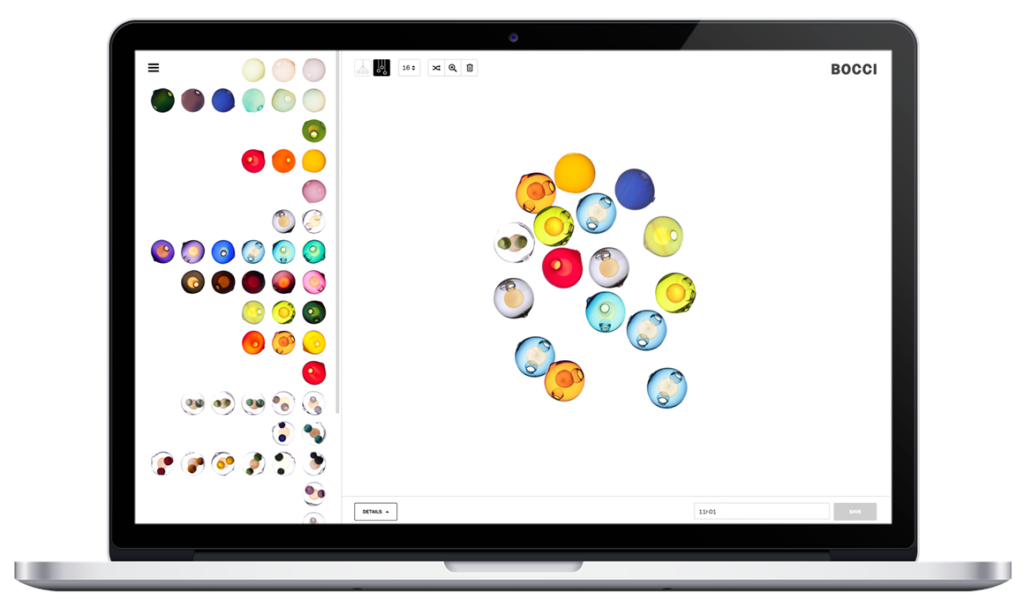 Geometric
One of the hottest lighting trends right now is geometric lighting fixtures. With clean lines and simple yet striking designs, geometric structures should standout on their own and provide a focal point to the room. Although geometric lighting fixtures invoke a minimalist aesthetic, they're not just for modern and contemporary interiors. The key to their versatility is in the simplicity of the design. The geometric trend is a great option if you're looking to give your space a modern or mid-century vibe.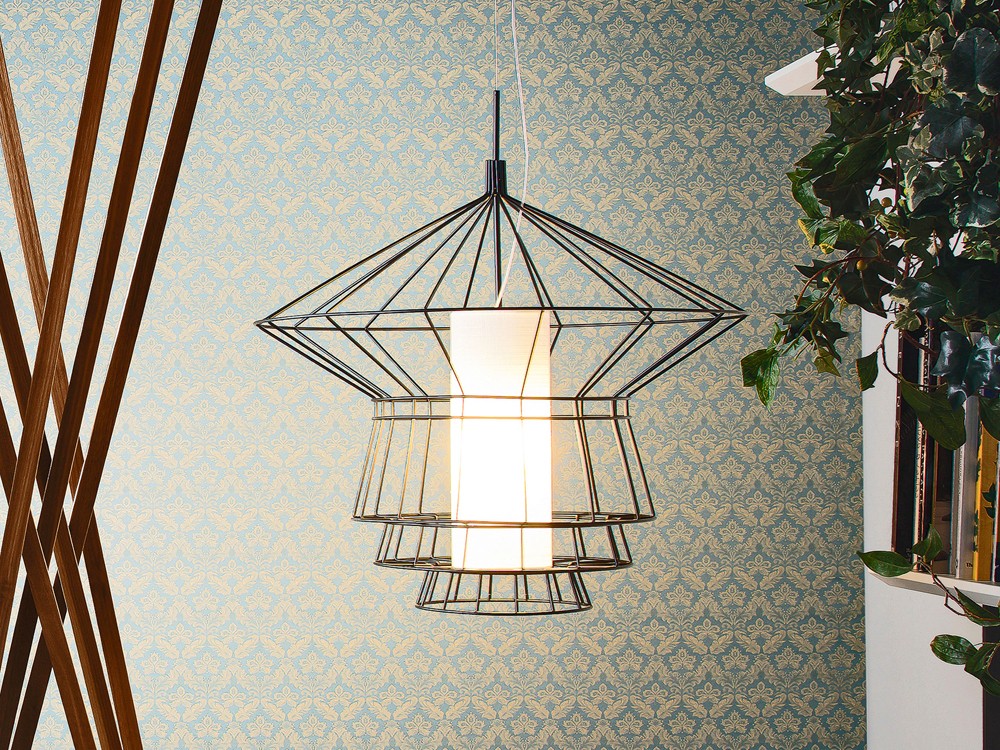 Nature Inspired
One of the next trends for the home will be lighting inspired from elements of nature: in organic forms, in the spectrum of natural colours and with particular reference to the world of leaf and plant silhouettes. Lighting inspired by nature softens the feel of cold, contemporary spaces by adding softer lines and an organic feel to the room. We particularly like the decorative LED chandelier from Moooi inspired by the Heracleum Plant.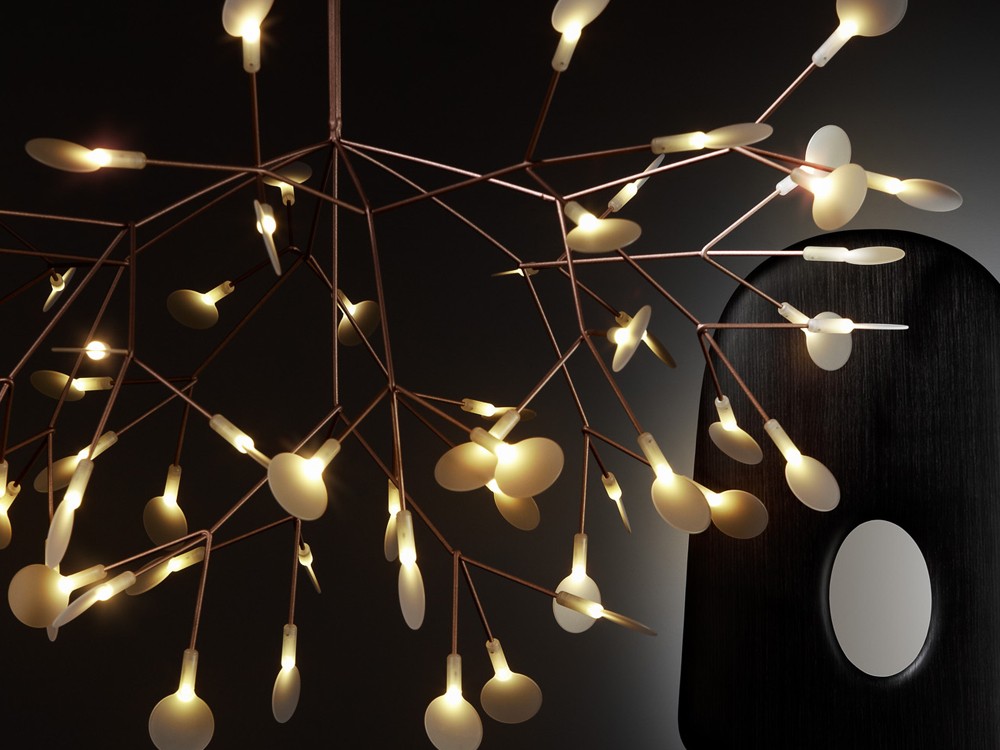 Oversized Fixtures
Lighting fixtures that make a bold statement and serve as the focal point of a room are trending. If you are looking to make an instant impact, why not try a larger-than-life design to add some style and humour to your interior. You don't have to have a large home to take part in this trend – a statement pendant in a kitchen or huge floor lamp above a dining room table can make for a beautiful style accent. Homes with tall ceilings or a large hallways and landings can also benefit from the increased sizes of today's most popular lights.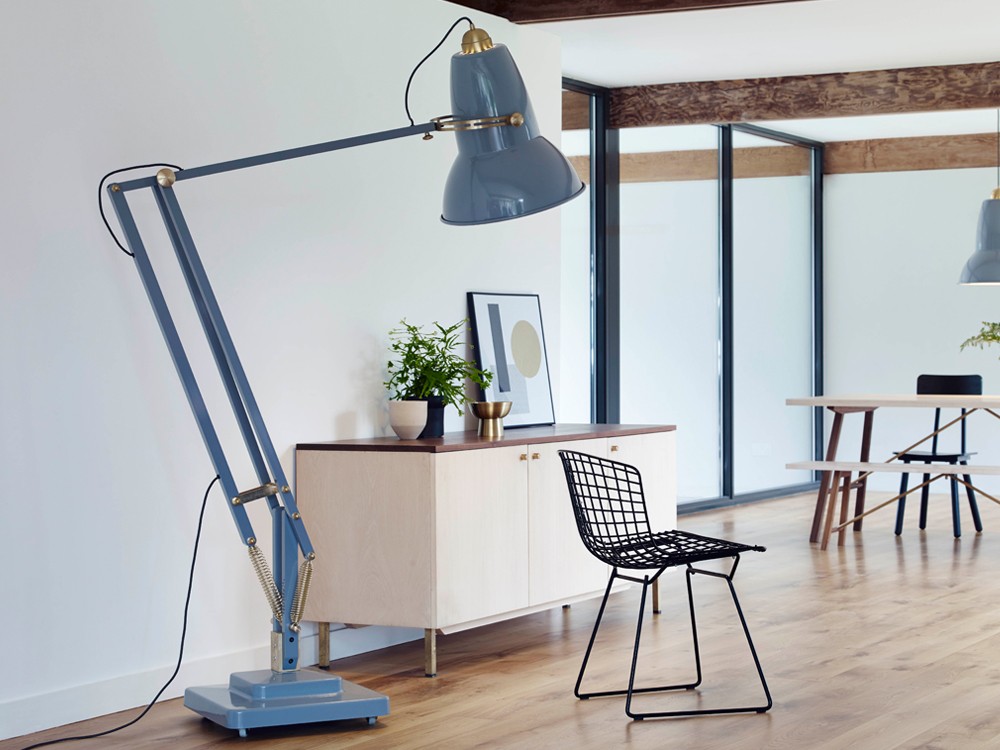 Warm Metals
Warmer metals are in, and this trend is expected to continue through to 2017. Right now, metals in any form are big – but they appear with more subtlety than before. At the moment, there is a real leaning towards warmer tones. From kitchen appliances to hardware to lighting fixtures – bronze, brass and gold tones are making their mark. Not only are finishes "heating up", but the freedom to mix metals is gaining in popularity.