New 2011 Furniture Collection from Zanotta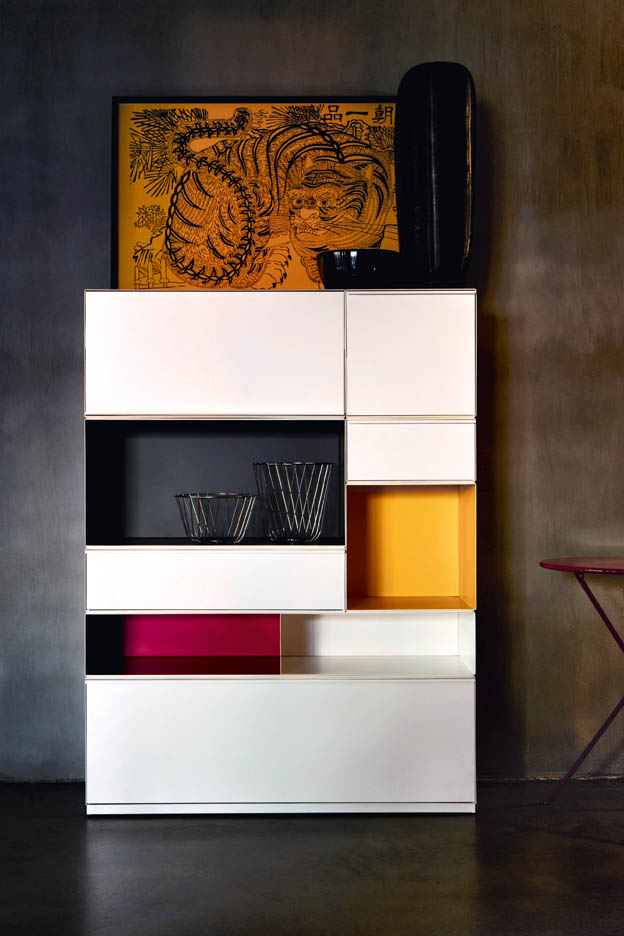 The Adhoc containers, designed by Bruno Fattorini and Partners, open the 2011 novelty collection. The containers are a real abacus to realize countless interior design solutions, from night tables to entertainment sets. The elements are made of 1.5mm thick, white steel plate and can be arranged open, with internal red, yellow or anthracite finish, or with drawers and sliding doors.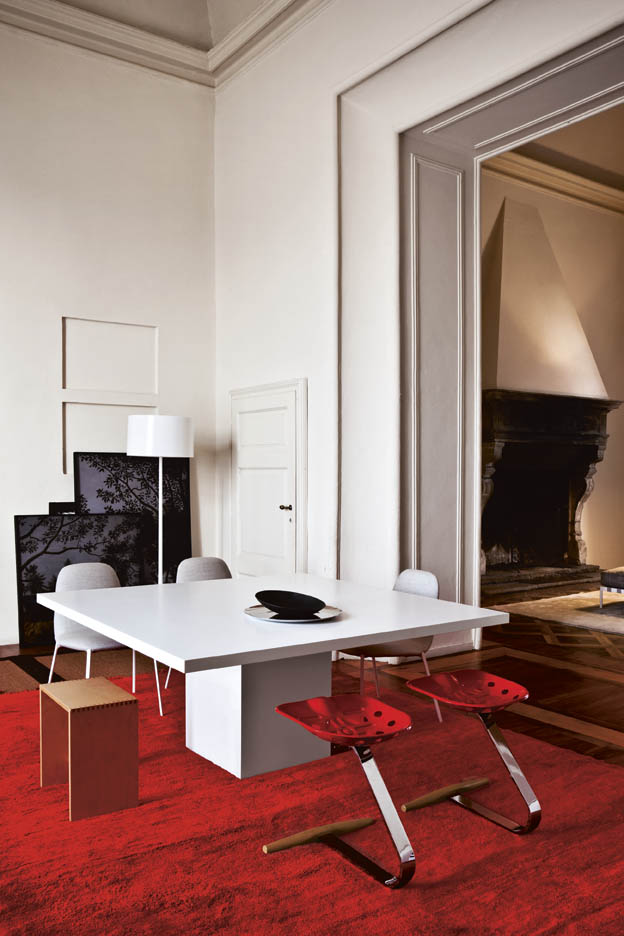 Also by Bruno Fattorini and Partners, the collection features a vast selection of Lungometraggio tables, with internal aluminium, steel and carbon fiber structure and exterior surface made of a matt white, acrylic-resin-based composite material. The tables come in many lengths, from square to rectangular shapes, and can be up to six meters long. With two linear legs or a base, the Lungometraggio tables can also be placed in an office with one or more cable sleeve accessory and under-top cable wireway.
The new series of comfortable sofas Parco by Emaf Progetti is perfect for outdoor and indoor living spaces (monobloc or modular, with pouf ). The steel bearing structure is open and is proposed for interior, with optional cowhide cover, and for exterior, with generous cushions suitable for outdoor use.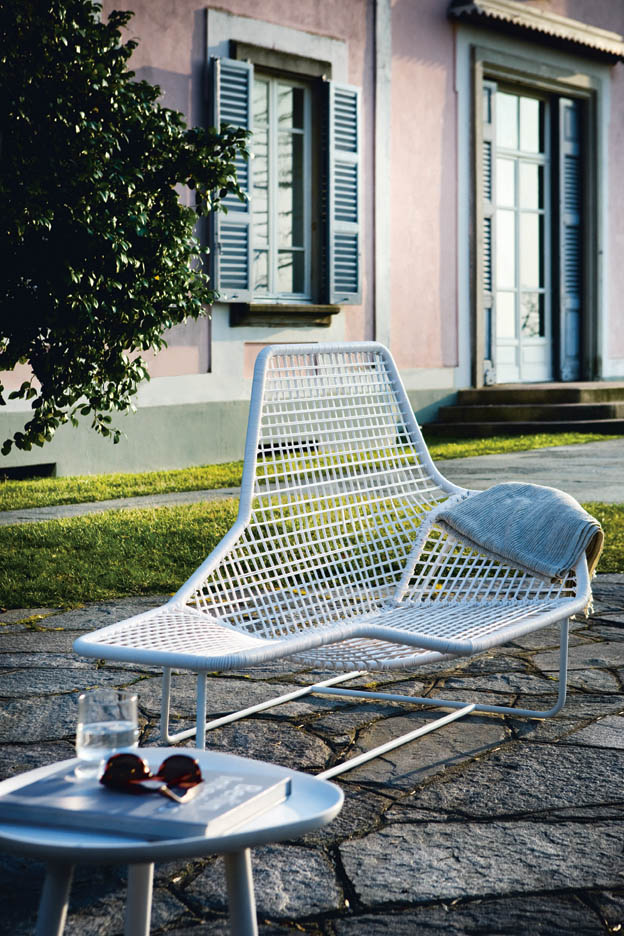 The outdoor line also features the outdoor version of lounge chair Lama, designed by Ludovica+Roberto Palomba, with painted steel structure for exterior and reinforced PVC-thread. Available in two colours, white or black.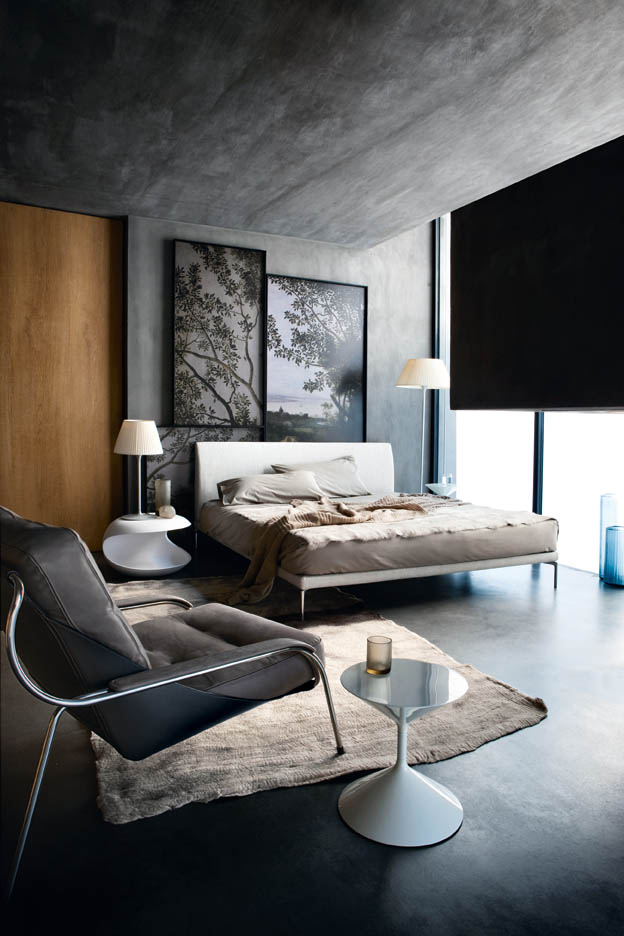 The Talamo bed by English designer Damian Williamson has a steel base with curved beech wood staves, upholstered headboard covered with fabric or leather, and aluminium-alloy feet, which make it aerial and very contemporary.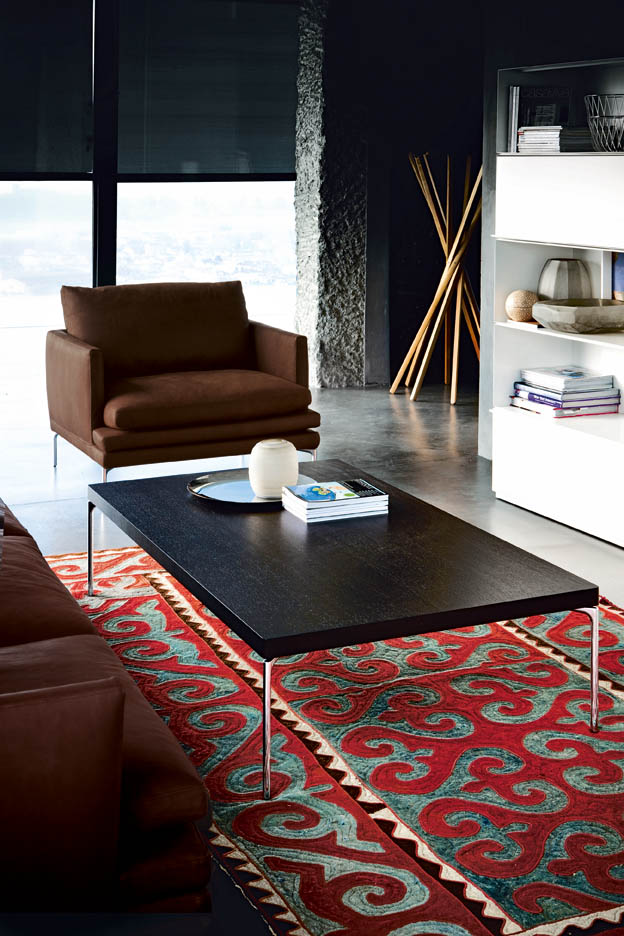 Also by Damian Williamson, the Billy coffee table, created by the designer to complement the William sofa, and the Ella chair with aluminium-alloy legs featuring an unprecedented and comfortable slightly rounded upholstery: a new way to conceive a chair.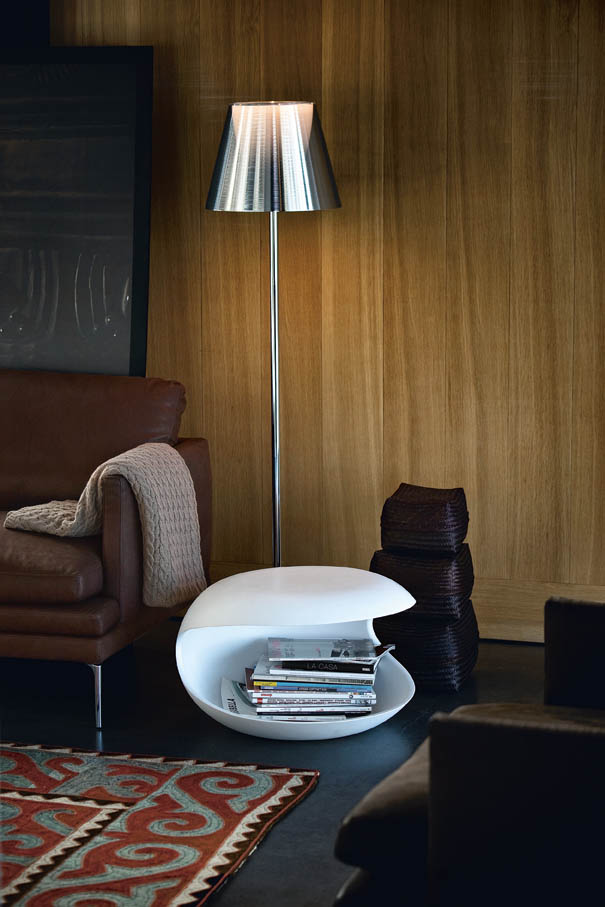 The attention paid by Zanotta to young designers is also confirmed by the entry in the production line of two pieces of furniture winners of the Zanotta+Cristalplant® Design Contest competition. These are the round table Blanco, by Jacopo Zibardi, with matt white Cristalplant® base and top, or with white painted plate glass top, and the White Shell night table, designed by Salvatore Indriolo, which interprets in an organic way the innovative material.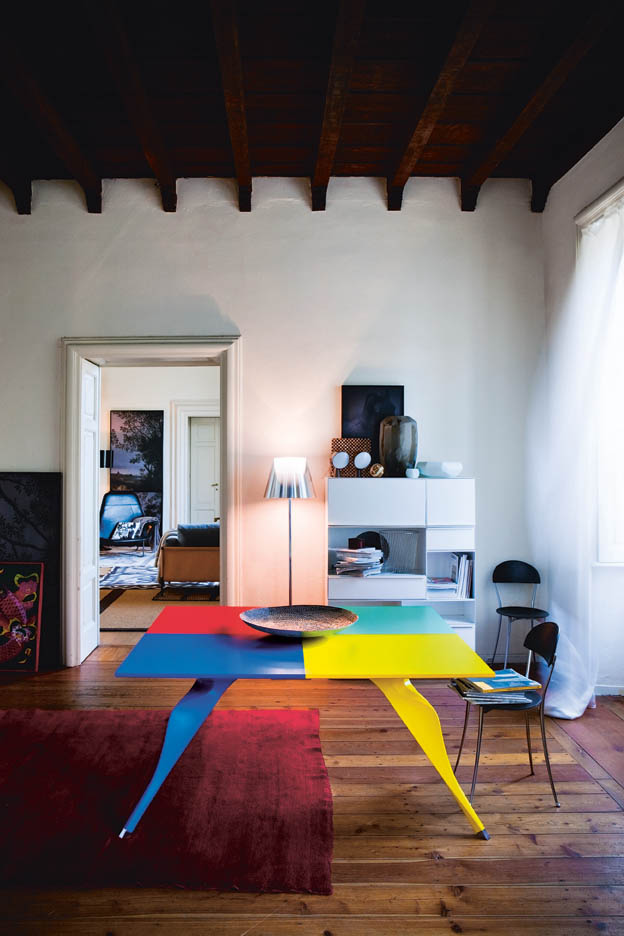 For the Zanotta Edizioni collection, the novelty is a remake of the Macaone table by Alessandro Mendini, a strong-character historical piece designed in 1985 for the Zabro collection, with legs and top divided into four different colours.
Two additions to products already featured in the catalogue complement this year's novelties: the Derby pouf, designed by Noé Duchaufour Lawrance, created to complement the homonymous bèrgere, and new versions of the Elica table, designed by Prospero Rasulo, now also available with a black-glossy lacquered Cristalplant® base (previously only available in white) and with smoky grey painted or transparent plate glass top which enhances the view of the sculptural base.
Five are the new covering fabrics with a matter-like effect and many, sophisticated trendy nuances that enrich the already plentiful catalogue: Talasso (in polypropylene suitable for exterior use), Timo (100% gabardine cotton), Vasco (linen/cotton/wool mixed cloth) Vanto and Volo. The last two are dedicated to the Sacco armchair. The upholstery catalogue also features a new-pigmented cowhide with penetrating dyeing, chromium/vegetal tanning and stain-resistant polyurethane finish. The colour palette includes eight extremely elegant shades to complement the 99 Extra leather: white, gold, tobacco, light and dark grey, mud, dark brown and black.
For further information Click Here.