New Arrivals On The Design Scene
We always get a little bit excited around this time of year. The month of sun-drenched strolls and summer holidays, August is also the time in which novelties from the international design fairs start sashaying into our showroom and online store. And unlike the fashion industry, where something's 'in' one minute and gone the next, with each of these novelties you'll find a story waiting to be told. Be that the beloved memory of a kooky grandfather (see Bonaldo's Cabinet de Curiosité) or a second chance at artistic recognition (Gubi's Adnet Coffee Table), each item reveals a little bit of the designer that has been left behind. So without further ado, we're delighted to present to you our "new in", a carefully curated selection of must-have design novelties, many of which can now be found in our Hatch End showroom and online.
New In Sofas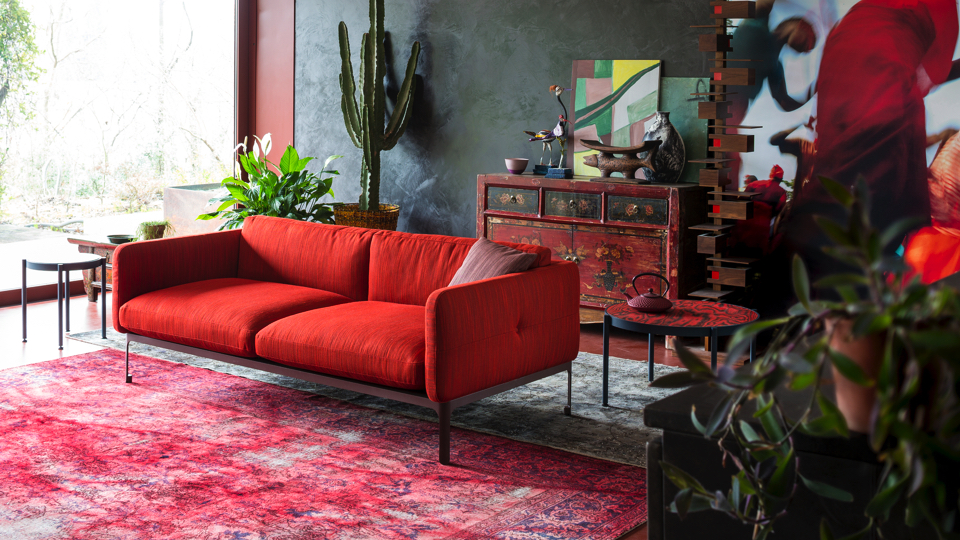 Casa Modernista is the latest creation from husband and wife designers, Doshi Levien. Its namesake pays homage to Gregori Warchavchik, a Ukranian architect credited with building with the first modernist house in Brazil. All clean lines and clever internal structures, the original Casa Modernista revealed Warchavchik's understanding of architecture as a means for defining the relationship of man to space, be that tropical jungle or an urban city.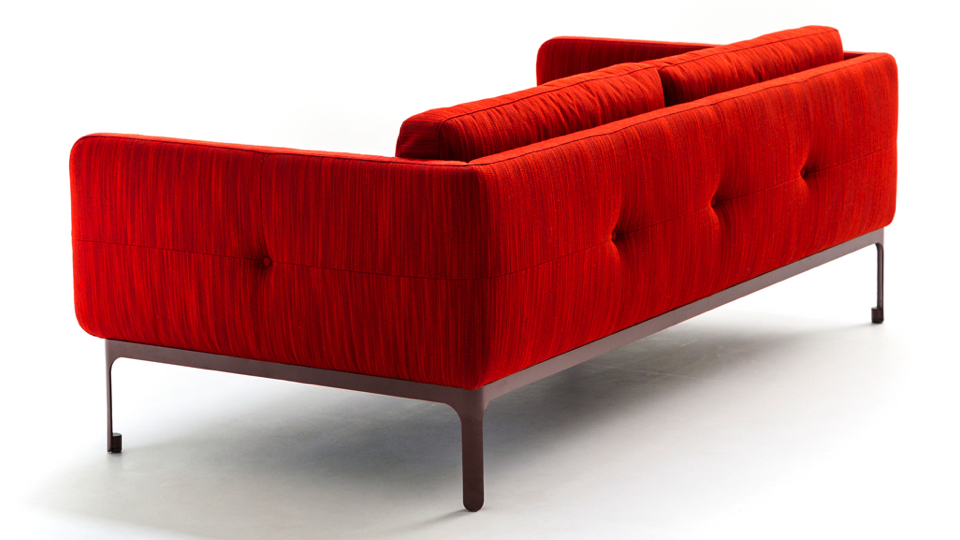 Moroso's latest sofa achieves something similar. Casa Modernista is an invitation to lounge, to indulge in seating that is deep, colourful and welcoming, yet somehow still rooted in architectural principles. The base is undeniably modern, laser cut from steel and given an industrial powder coat finish. This contrasts wildly with the old-world softness of the capitonné detailing, one of the many details that reveal Nipa Doshi's hand. Taken together, Casa Modernista transcends these contrasts to create a modern sofa to last the ages.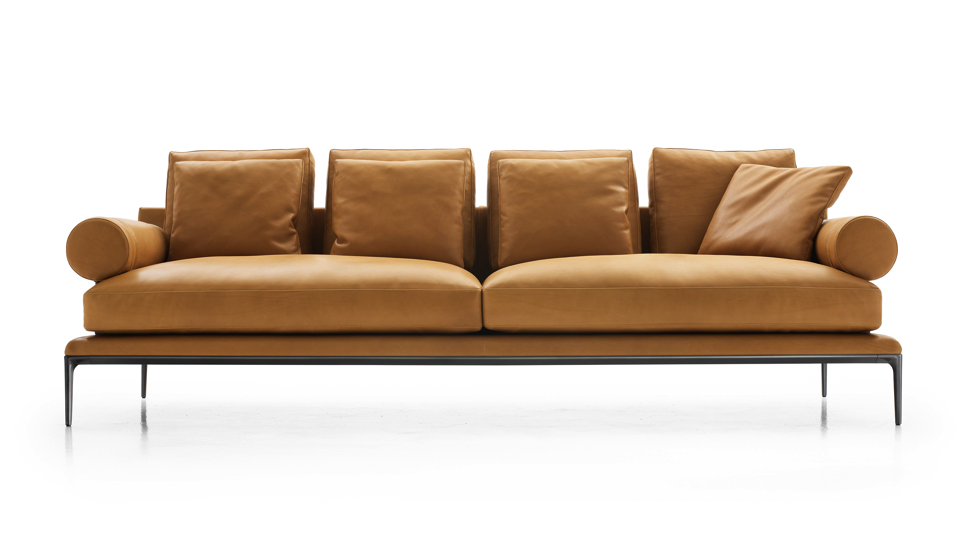 The Atoll Sofa tells a similar story. Designed by Antonio Citterio for B&B Italia, it incorporates traditional design elements like the bolster cushion within a sleek, contemporary structure. This unusual pillow is said to have originated in South East Asia, before making its way across the Indian Ocean and up into Europe. It was initially carved from bamboo and better known as the Hugging Pillow, a gift presented to travelling husbands to keep them cool while they slept. Its reappearance on the Atoll Sofa is a welcome surprise, adopted by Citterio in a trademark expression of Italian flair.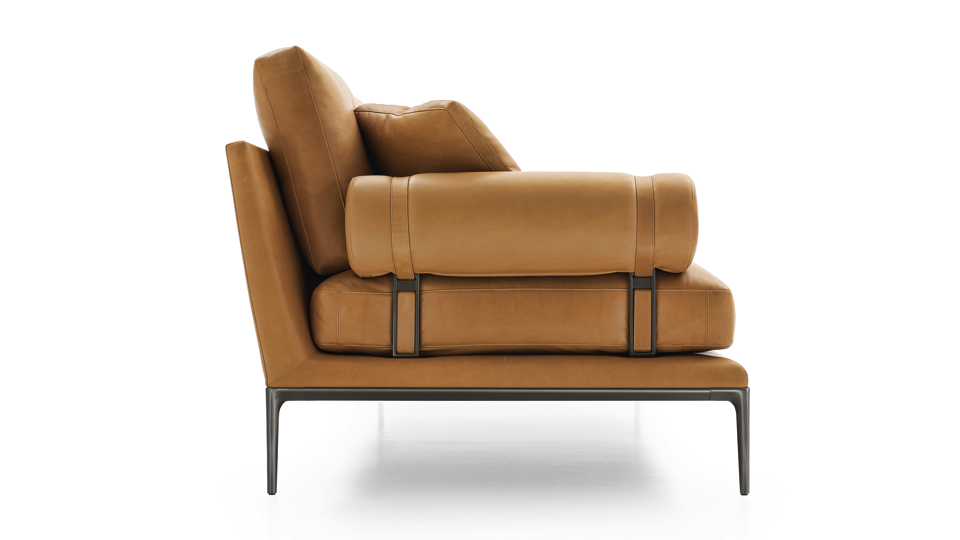 Last but not least is the Argo Sofa by Porada. Traditional in form but never in function, it's an incredibly versatile modular sofa that can be customised with clever storage units and side tables. It speaks to the contemporary need for flexibility and space within our homes while offering solutions to life's everyday nuisances.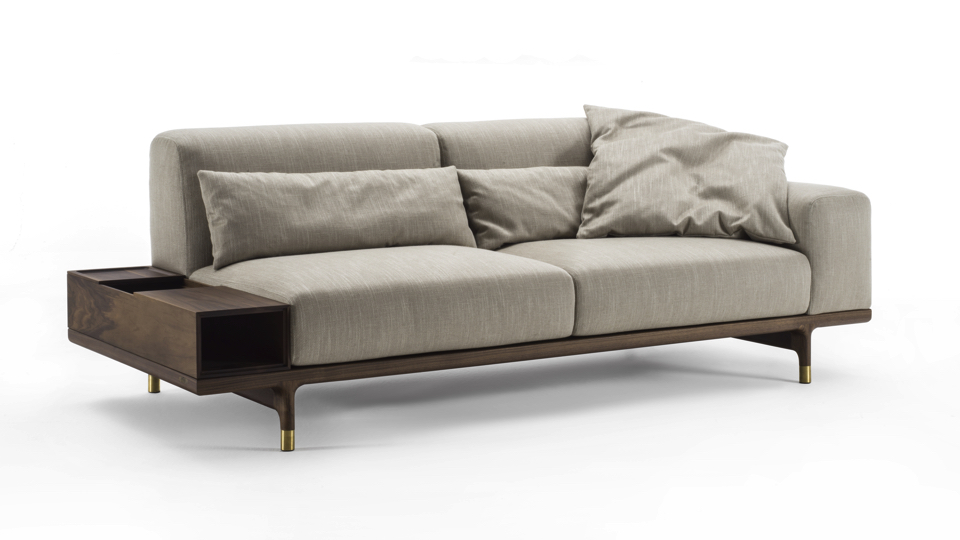 New In Storage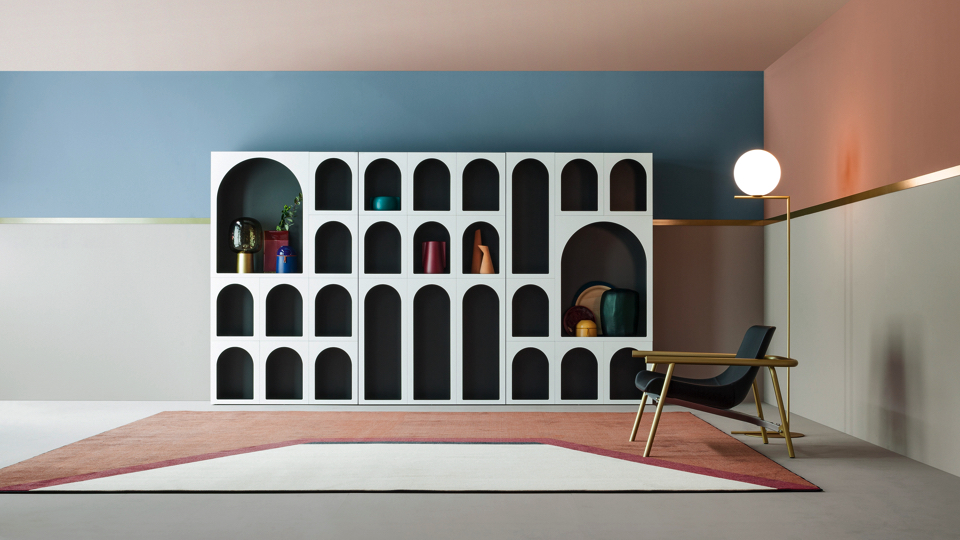 Maximizing space was also a key preoccupation at Bonaldo this year. Taking centre stage is Fabrice Berrux's rather whimsical bookshelf, the Cabinet de Curiosité.
"This bookcase is a tribute to my Parisian grandfather. There was one room in his apartment that fascinated me more than any other. It was the room he occupied every evening until late at night: his office, or rather, his room of wonders. It was a place for thinking, creating and recalling memories. It was packed with books, painting, masks, sculptures and a thousand other 'essential' objects." (Fabrice Berrux)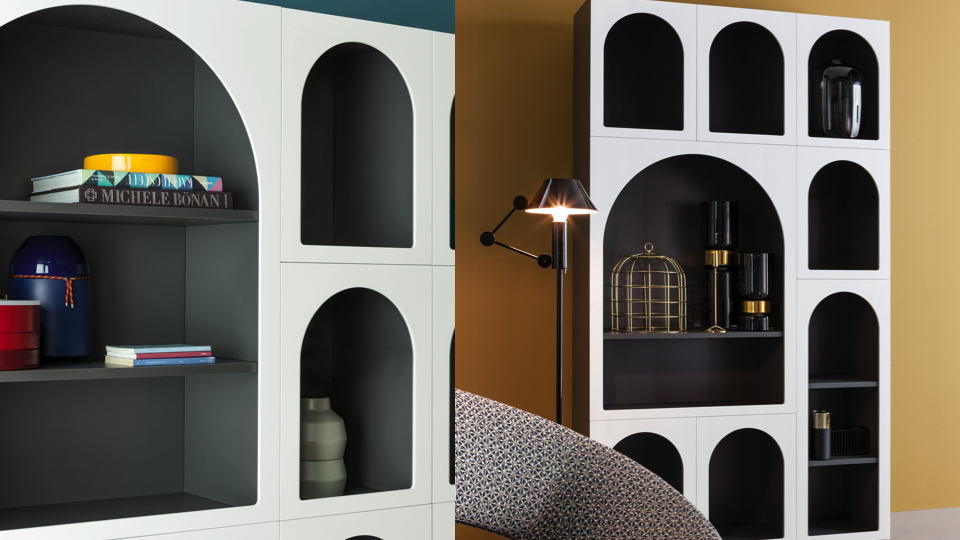 Fast-forward fifteen years and these tender memories have been transformed into an architecturally intriguing bookcase. Available in six different combinations, it features a variety of playful niches and windows designed to organise and showcase your most beloved positions. Additional shelves can be slotted into the window as desired, to create extra space for your growing collection of 'curiosités'.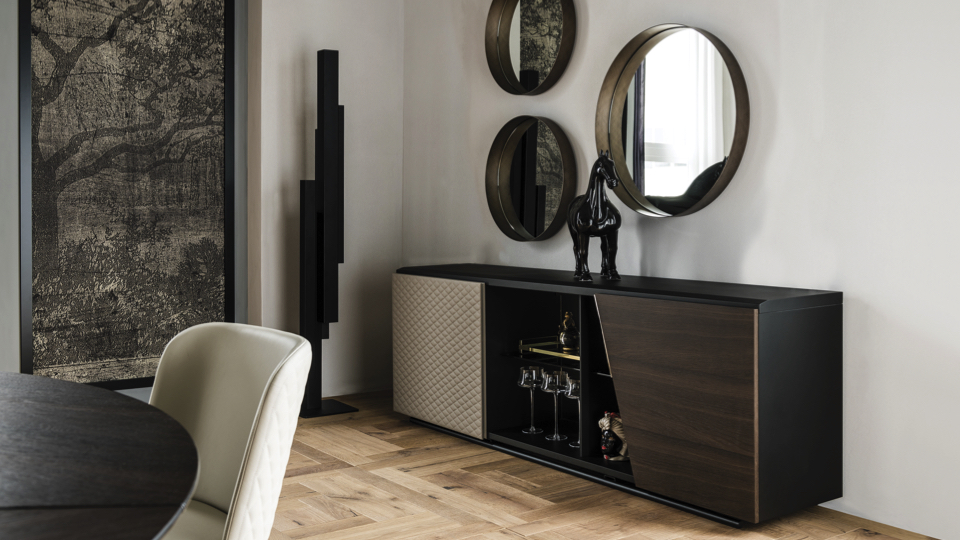 Striking too is the new season's selection of sideboards. Cattelan Italia's Aston is a riot of mixed materials, with the middle panel left open in order to show off its plush interior.
Shop New Designer Storage
New In Coffee Tables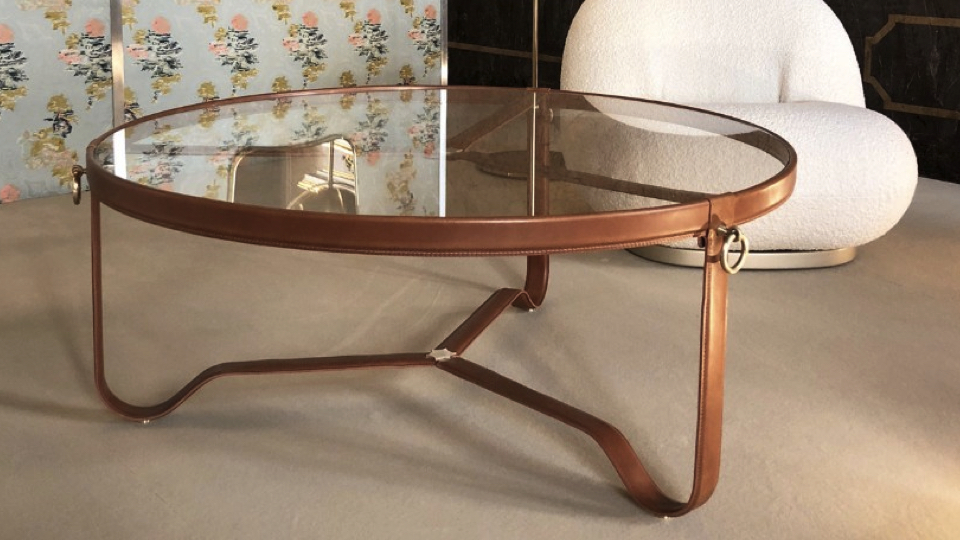 One of the greatest joys of the design industry is rediscovering long-forgotten treasures and it was with great pleasure that we saw the work of Jacques Adnet being revived once more by Gubi at Milan Design Week.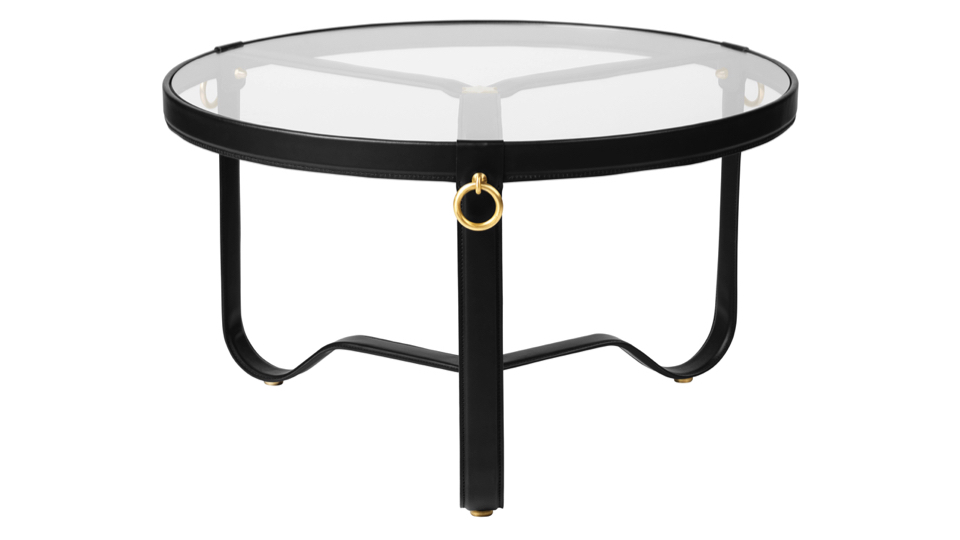 A visionary in every sense of the word, Adnet was one of the first modernists to expect glass and metal to coexist within the same design. Such revolutionary thinking gave way to a series of iconic pieces of furniture, one of which was the Adnet Coffee Table. Three softly curved metal legs meet in the heart of the table, upon which a round glass top is edged with a hand-made leather rim and adorned with three gilded brass rings.
"What a lot of work to achieve simplicity," Adnet often complained.
Such toil indeed, and yet here we are, 68 years later, enraptured all over again.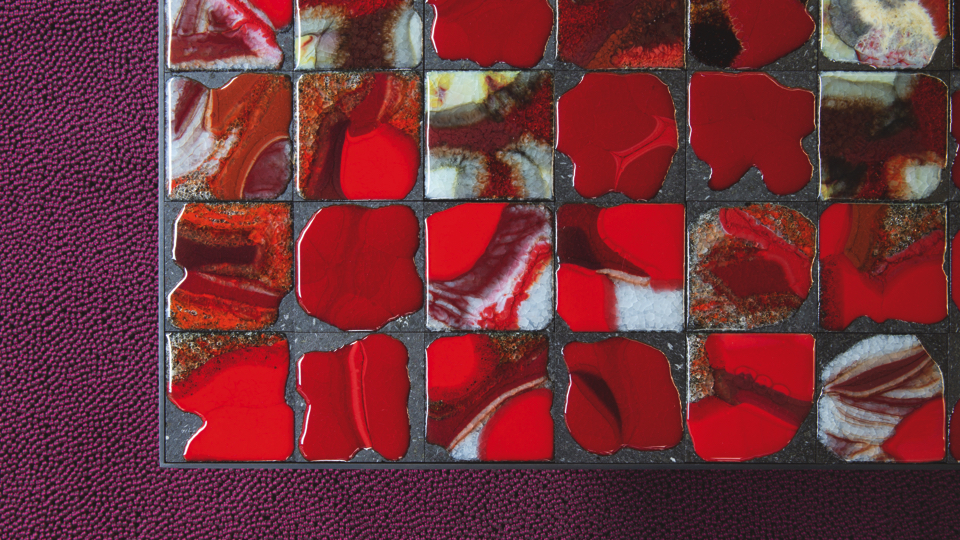 And so from pared back modernism to something a little more seasonal. Traversing the entire chromatic spectrum are Paola Lenti's Sciara Tables, each of which has been hand-cut from lava stone. Revered for its healing properties, lava stone is said to radiate tranquil, creative energy, a belief that no doubt stems from the fiery conditions of its formation. Melted glass is then glazed over the volcanic rock to form striking fossilised tiles, each a microcosm of colour and individuality. As with most of the items in Lenti's creative universe, the Sciara Tables can be used indoors or out.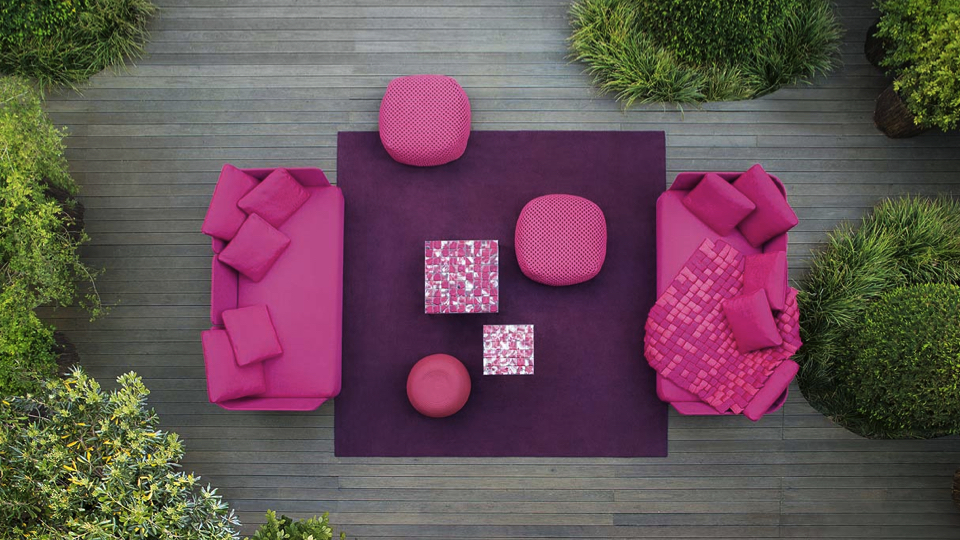 Shop Stylish Coffee Tables
New in Dining Chairs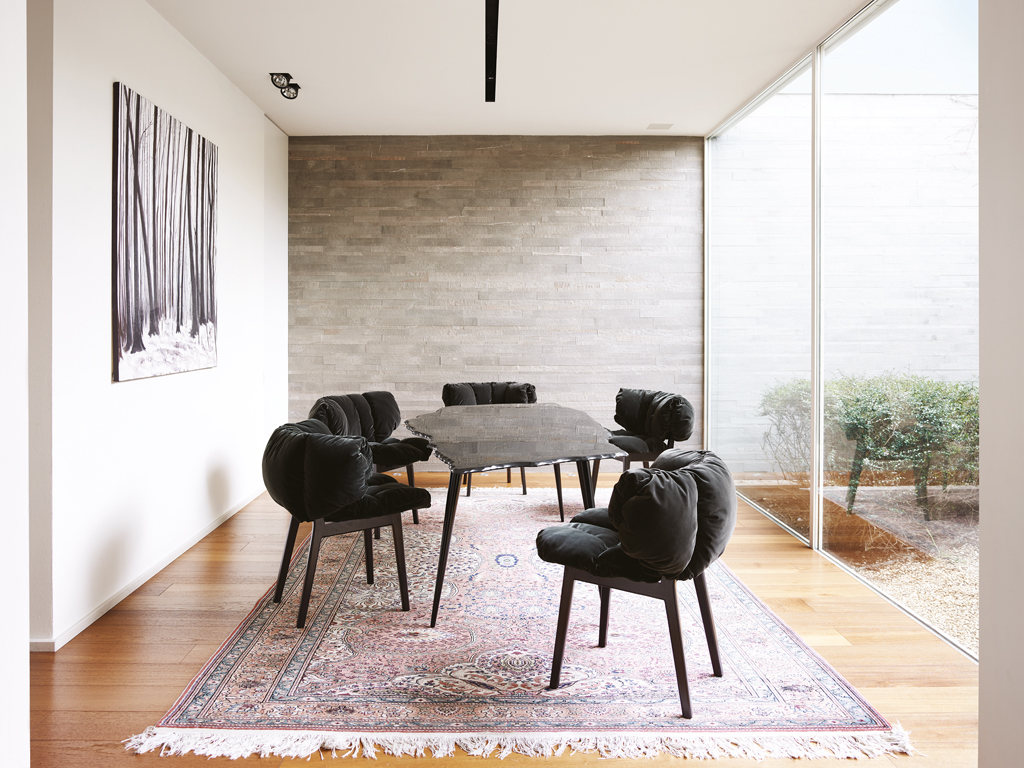 It's easy to get lost in the theatre of a Campana Brother design. After all, they're rarely of this world, instead residing in some intermediary galaxy in which the formed and the formless can exist within the same object. The same is true of the Blu Velvet Dining Chair, a scrunched velvet cloud bunched upon a commanding architectural frame.
And yet, the above image provides a perfect example of how to style these designer chairs in a residential setting. Away from the grand palazzo backdrops and sensual lighting, Edra's latest design resonates softness and comfort — a necessary visual counterpoint to the jagged Egeo Table.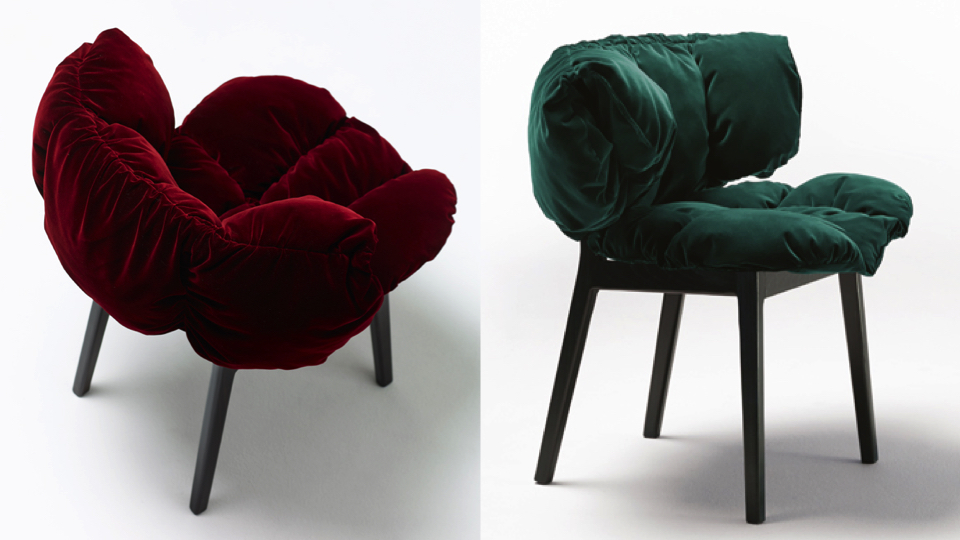 At the other end of the dining table is the Beugel Chair by Cassina. Comprised of just three elements, it is the first industrially released edition of Dutch architect, Gerrit Rietveld's, revolutionary 1927 chair. The son of a carpenter, Reitveld was a maker whose affinity with the material world stretched well beyond the confines of wood. He sought to create radical forms with sleek defined lines and it wasn't long before he was experimenting with tubular steel.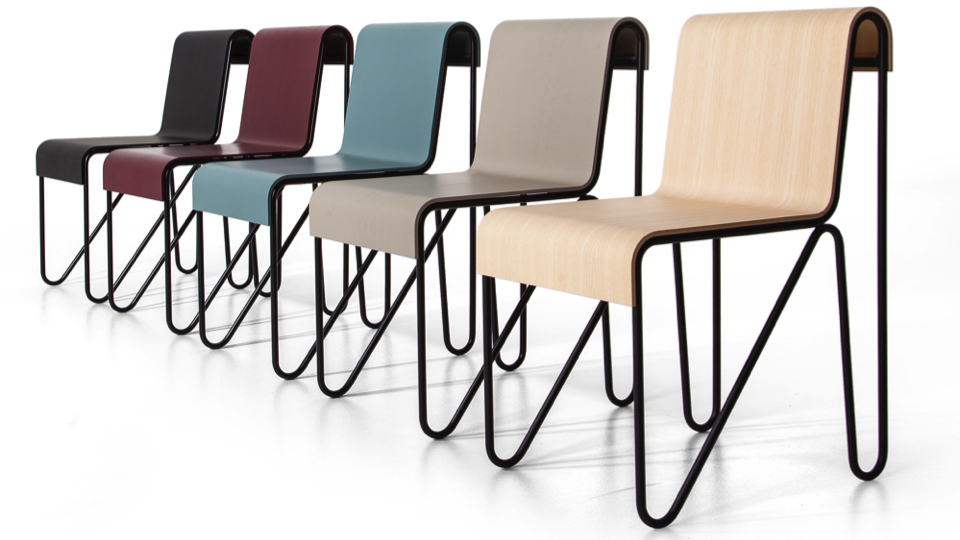 With an 18mm diameter tubular metal frame, Beugel was one of the first chairs to have such a thin metal structure. Of the models best known from this era, the frame of the Le Corbusier, Jeanneret and Perriand models measured approximately 25mm while those by Mart Stam 20mm. Today Cassina presents the Beugel chair with a 15mm diameter frame and an ultra-ergonomic seat — a timeless architectural vision for contemporary homes.
Shop New SS18 Dining Chairs
New in Dining Tables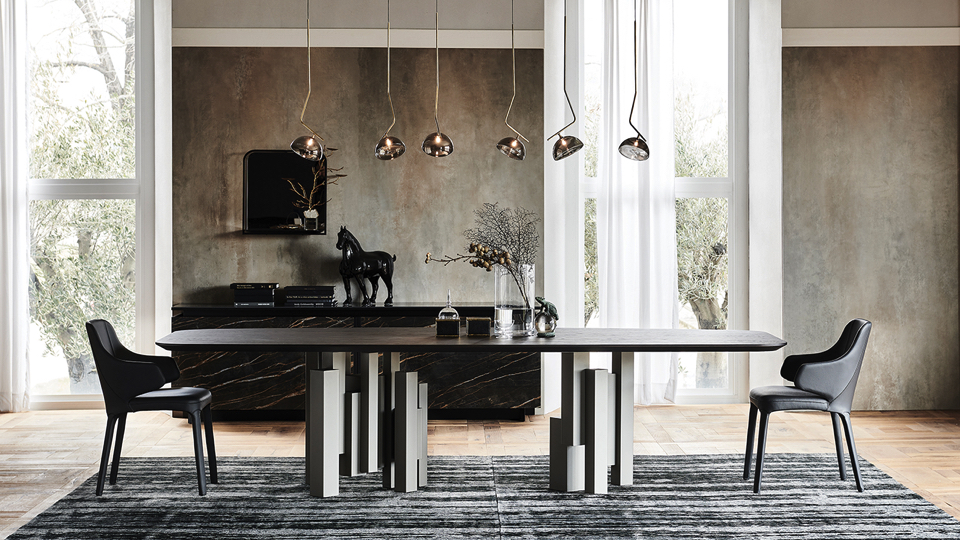 Another stand out at Milan Design Week was the release of the innovative Skyline Collection by Cattelan Italia. Available in a variety of formats, the clever inversion of a teetering skyline beneath a tabletop provided a refreshing example of microarchitecture. Pair it with the new Sunset pendant lights, Wanda Dining Chairs and Europa Sideboard and you have yourself a delightful Italian dining room.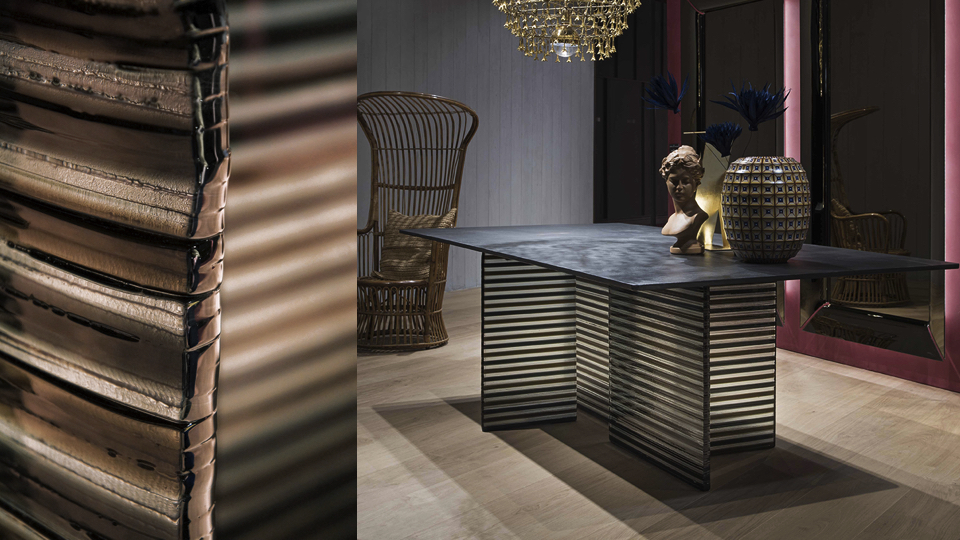 Undulating colours and the rhythmic lap of the ocean are some of the sensations evoked by Fiam's Big Waves Table. The base reveals the company's desire to shape glass into emotional sculptures of light, the coloured stripes exploding into refracted rainbows whenever the sun strikes. Designed by award-winning duo, Ludovica and Roberto Palomba, it can be finished with a fine-grained Eco-malta top for a satisfying textural flourish.
Shop Contemporary Dining Tables
 New in Lounge Chairs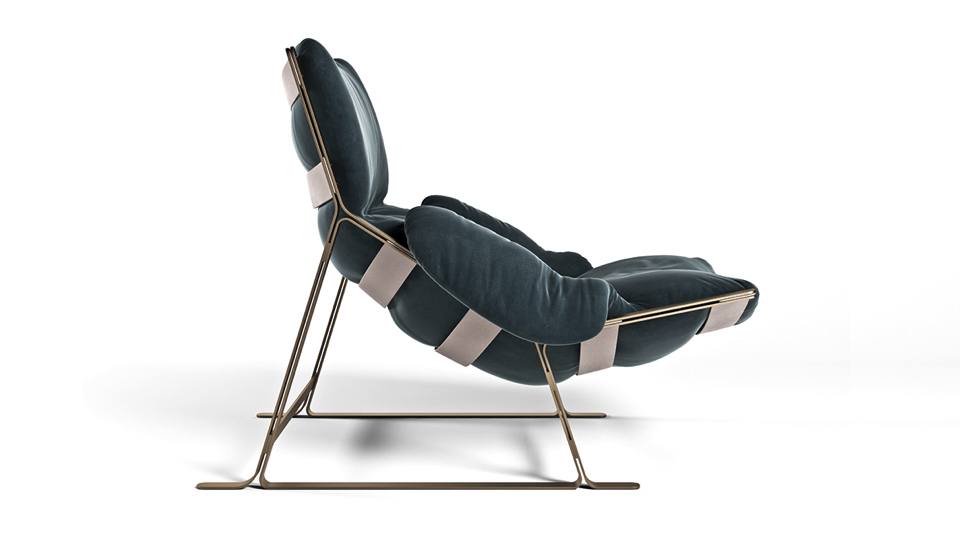 The Belair Lounge Chair is a svelte offering from Arketipo that welcomes in one of the major colours of 2018 – teal. Its plush, oversized cushions add glamour to the exposed titanium frame, achieving that much-coveted urban-industrial look.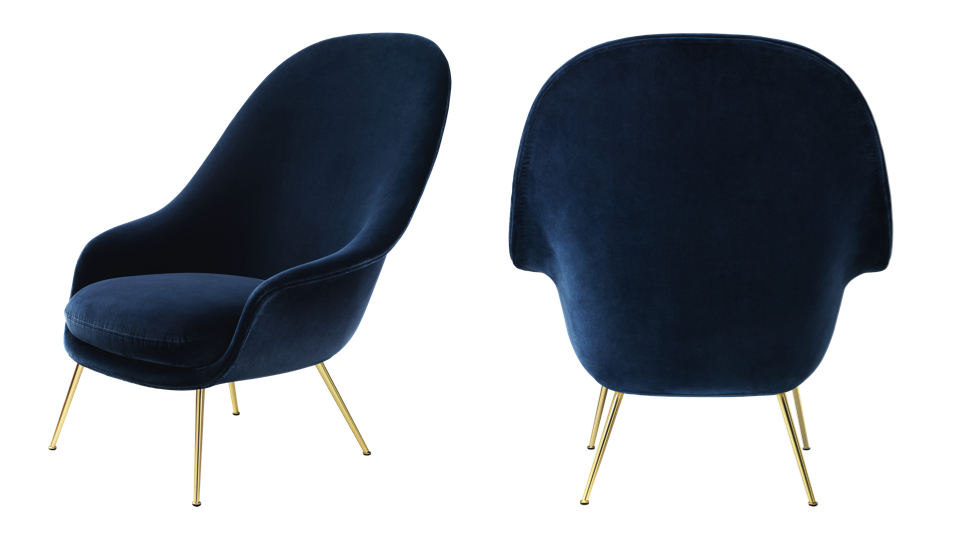 The Bat, on the other hand, is the latest release in GamFratesi's ongoing collaboration with Danish brand, Gubi. The archetypal Scandinavian chair, it deploys the same design formula as the beloved Beetle Chair, pairing deep velvets with a dainty conic base. And yet, its distinct personality can be found in the flared armrests and gently sloping back, each biomorphic references to its namesake. Available as a high or low-backed lounge chair, the Bat promises to add a necessary dose of Scandinavian sophistication to your living room this season.
Which design novelty have you got your eye on? Let us know on Facebook, Instagram or Twitter or pop by our Hatch End showroom, where you'll find a world of design all under one roof.
Shop The Latest Designer Lounge Chairs