New AW18 Lighting: The Shortlist
It's often said that lighting is the jewellery of the home. At Chaplins, we like to think of it more like poetry, inviting warmth and expression into every room. It's something that's especially important during the cooler months when getting up feels harder than ever. To help out, we've compiled a shortlist of the best new AW18 lighting. Each of these lovely luminaires will establish a home that's bright and warm from within, gifting that extra sparkle to start your day off right.
Table Lamps
Embark on a journey through colour with these contemporary table lamps from across the continent.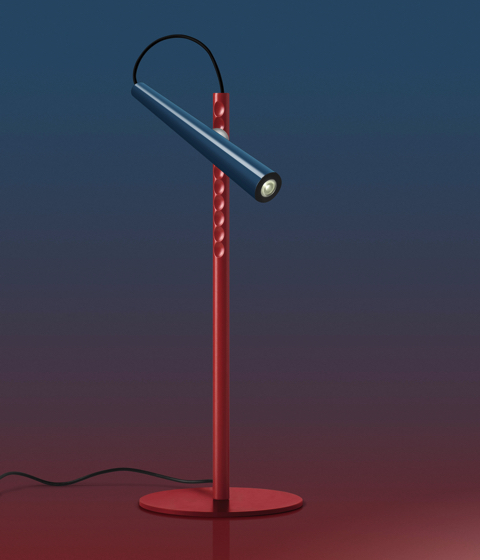 Re-editions of design classics are a tricky business. For a master class in how it should be done, look no further than Foscarini's Be Colour! Capsule Collection. Old favourites such as the Magneto Table and Twiggy Floor Lamp discover new personalities with retro colour combos and LED fixtures.
Unveiled in Frankfurt at this year's Light + Building fair, Jack O'Lantern is the perfect table lamp for transitional seasons. It revels in opulent touches and intimate settings, the blown glass orbs providing a subtle glow that's particularly desirable for bedrooms.
This season's floor lamps can be cleanly divided into two camps: the barely-there minimalists and those with industrial style influences.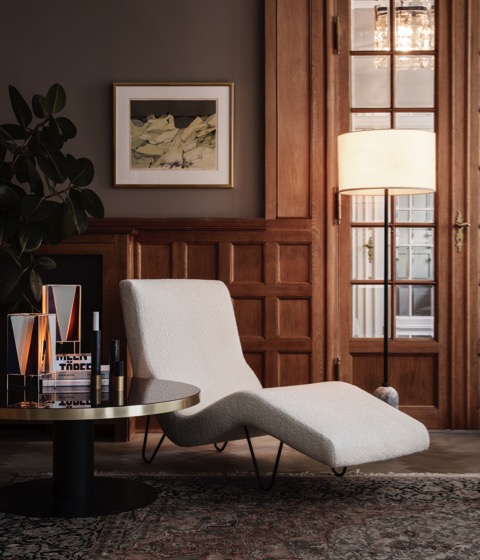 The Gravity Floor Lamp is a classic Gubi luminaire, combining Scandi minimalism with just a touch of luxury. The stunning marble base acts as an anchor for the light and airy shade, providing a delicate play of contrast. Our favourite colour combo? Grey Emperador Marble topped with a white fabric shade.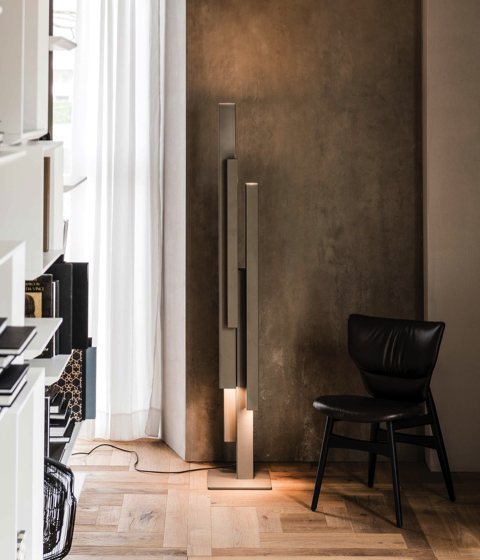 City life in all its industrial glory lies at the heart of Cattelan Italia's latest floor lamp. Manhattan's gorgeous titanium shades imitate the teetering skylines of the Big Apple in a move towards 'furnitecture' – decor designed to resemble cityscapes.
Sweet treats, the Russian ballet and inside out design are just some of the influences shaping this season's crop of pendants.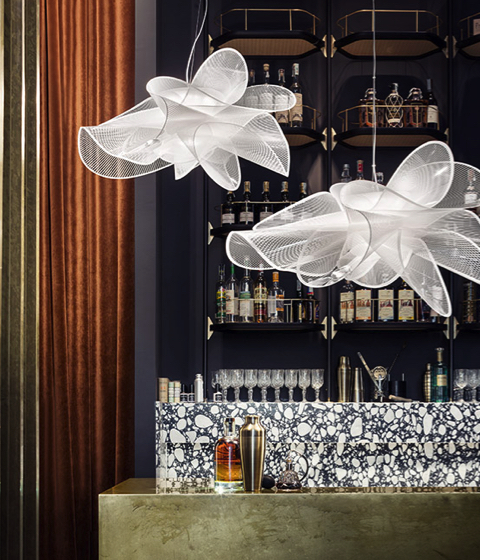 Last year, stylish interior lighting meant celestial influences and burnished metals. Slamp's La Belle Etoile Pendant Light marks a step away from heavenly trajectories, tracing instead the twirling movement of a prima ballerina.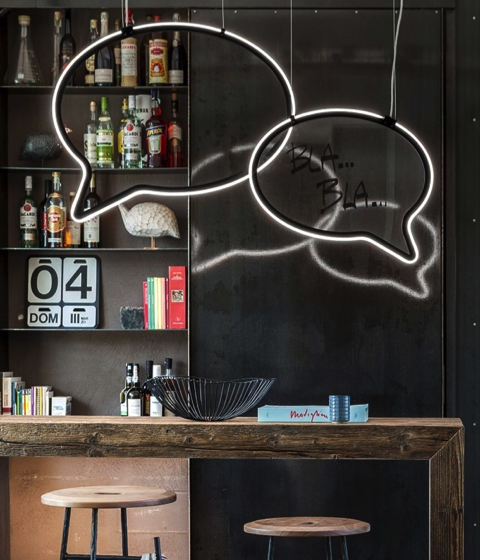 Mogg's graphic Bla Bla Pendant features a plexiglass insert that can be annotated with musings or pleasantries as desired. Ideal for adding a dose of humour to your living space, just be sure to erase any cheeky messages once you're done.
The secret to a soulful home is layers of illumination. Use the differing levels of your walls and ceiling to create an atmospheric space that glows from the inside out.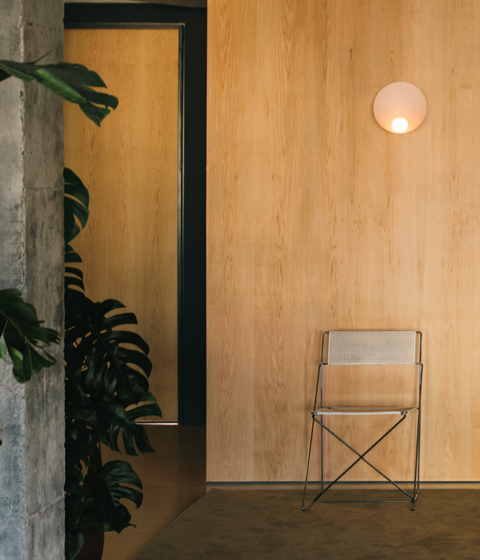 Musa is a delicate wall light that celebrates organic forms and natural palettes. Its shell-like shade is the secret to its success, capturing illumination and letting it glow over the surface of its gentle curves.
The epitome of interior luxe, today's modern chandeliers harness industrial materials and bold new forms to deliver that all important wow factor.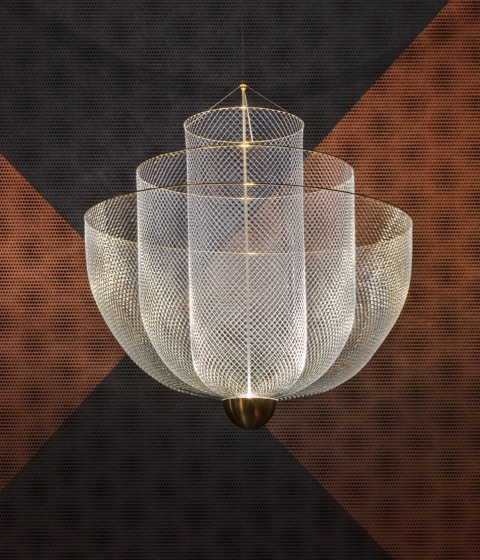 Meshmatics was inspired by the humble yet intricate aspect of wire netting. The latest addition to the Moooi family, Rick Tegelaar elevates this humble material into a three-tiered chandelier whose every fibre radiates light.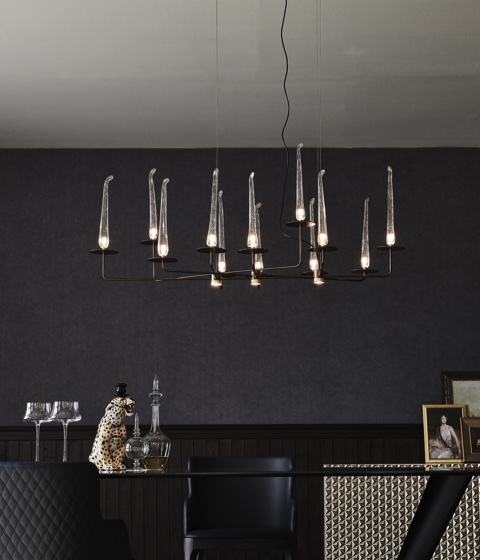 Lancelot is a more traditional interpretation of the modern chandelier. It riffs on the idea of candlelight, its icy Gothic bulbs recalling the glamour of bygone eras.
Like what you saw? Be sure to download our full AW18 Lighting Catalogue via the link below for more beautiful interior lighting.