Our Louis XV goes to sparta Armchair by Cerruti Baleri wins the Livingetc 'BEST of the BEST – Upholstered Furniture' award at this year's FOCUS/12!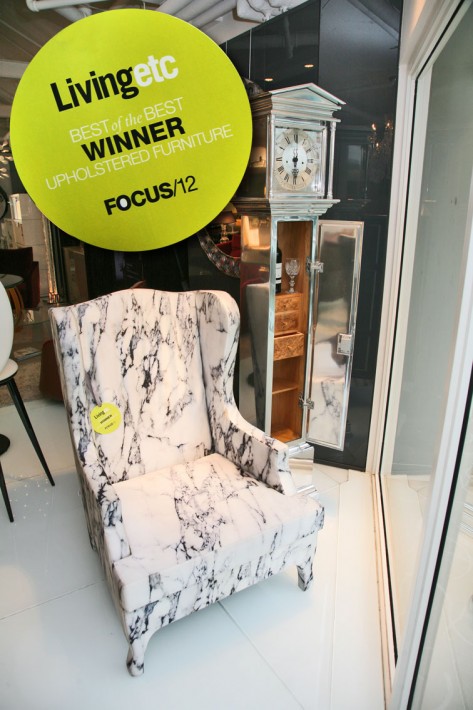 Congratulations to Cerruti Baleri for their ingenious marble print design and to Ludovic Aublanc for his equally wonderful displays!
Please visit our exclusive showroom located within the Design Centre Chelsea Harbour if you would like to try out this comfy marble chair for yourself – now there's something I never thought I would write!
For further information Click Here.