Outdoor Furniture Trends for 2016
Whether you have all-round decking or a modest balcony, you don't have to lower your design standards when you furnish the "room outside" – read all about the very latest Outdoor Furniture Trends for 2016…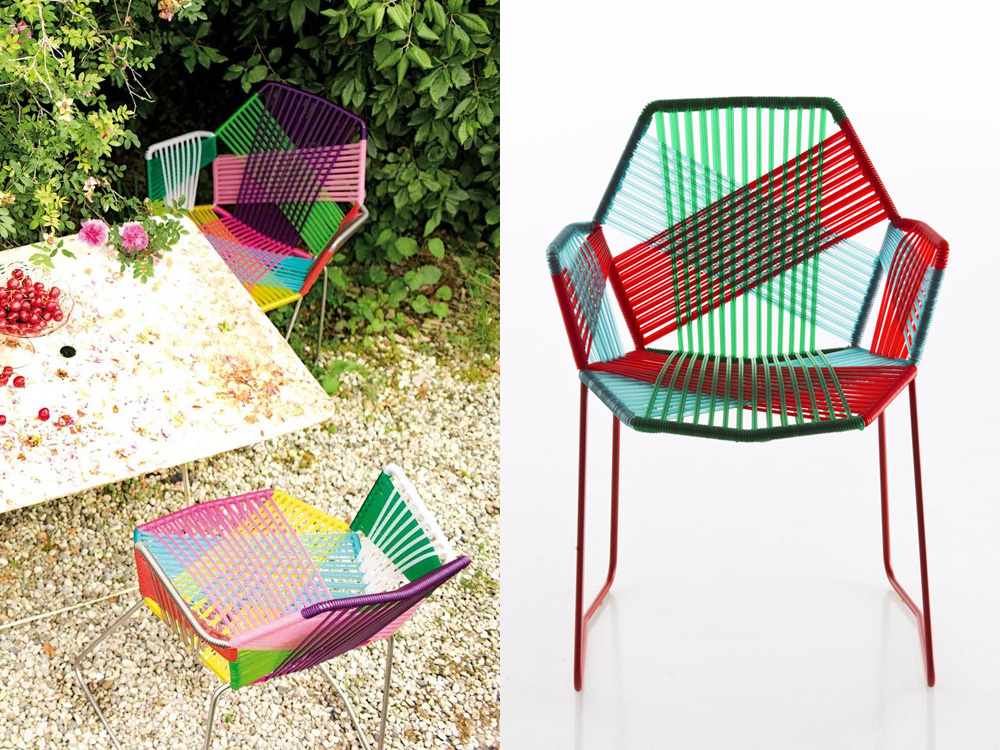 EXOTIC COLOURS
Vibrant patterns and mixed materials will make their way from the catwalk to our gardens this summer. Reminiscent of 70s Palm Springs styling, the tropical look is all about going bold with colour, to create your own exotic retreat come rain or shine.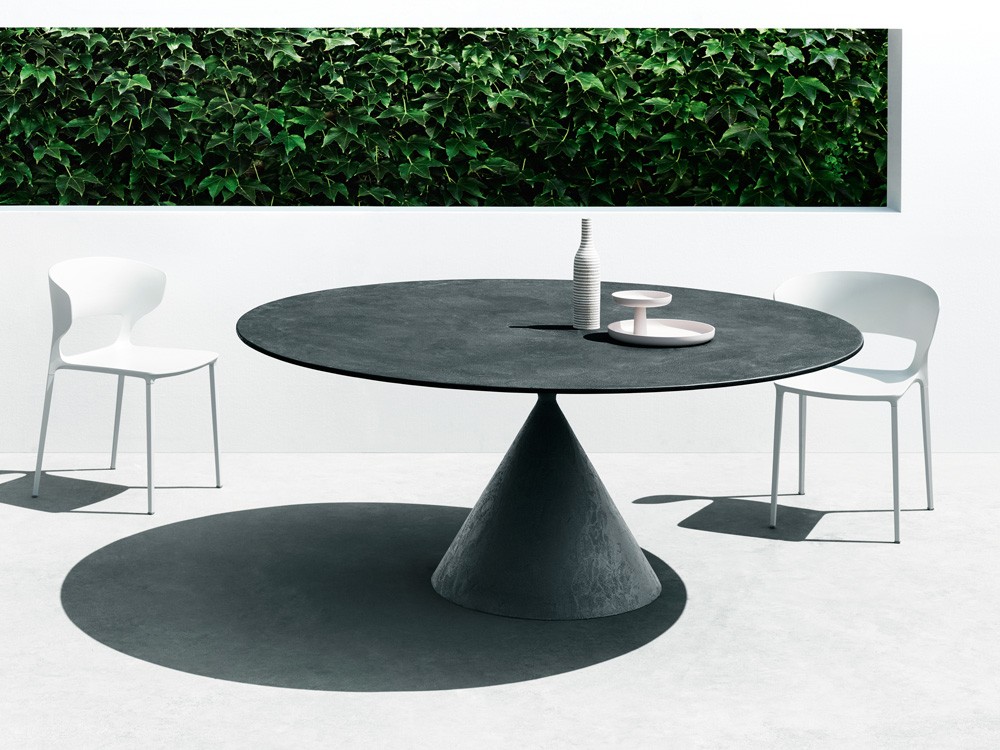 RAW MATERIALS
Engage the senses with the use of raw materials. Often seen in the commercial sector, the term "raw" can be used to describe surfaces that not only appeal to the eyes but also our sense of touch and smell. From concrete to untreated steel, the idea of luxury and sophistication can now also be seen in honest design using authentic materials.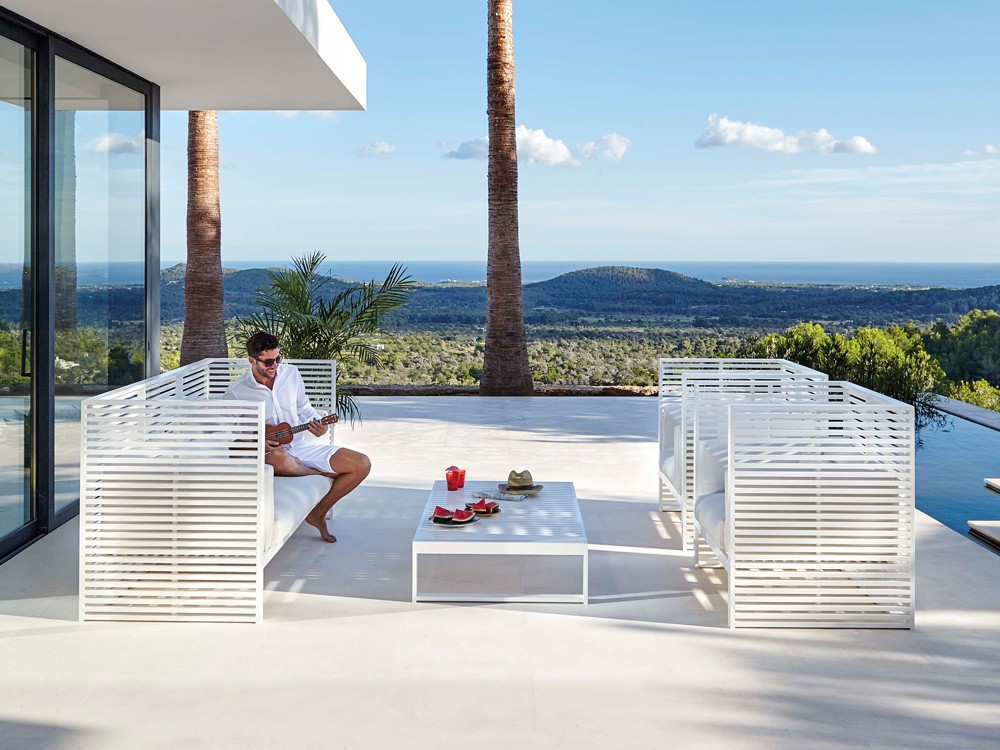 CHILLED-OUT IBIZA
Capture the spirit of this nightlife hotspot in your own back garden, evoking the boutique hotels, nightclubs and beachside resorts on the Mediterranean. Outdoor furniture takes on a stylish new contemporary look, as teak and rattan has been replaced by sleek, simple lines.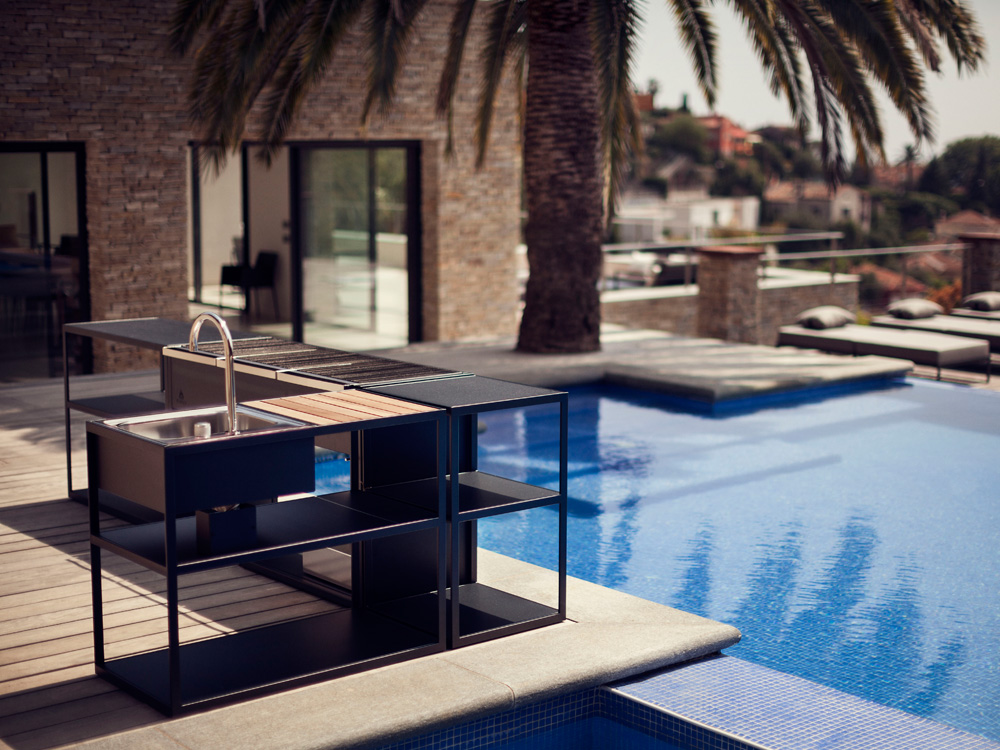 ALFRESCO DINING
It is no longer enough to cook on an open fire— more and more homeowners want a full range of units in the garden. Despite our unpredictable weather, we are a nation that likes to entertain outdoors and we are spending record sums on garden furniture – including outdoor kitchens for the full alfresco dining experience.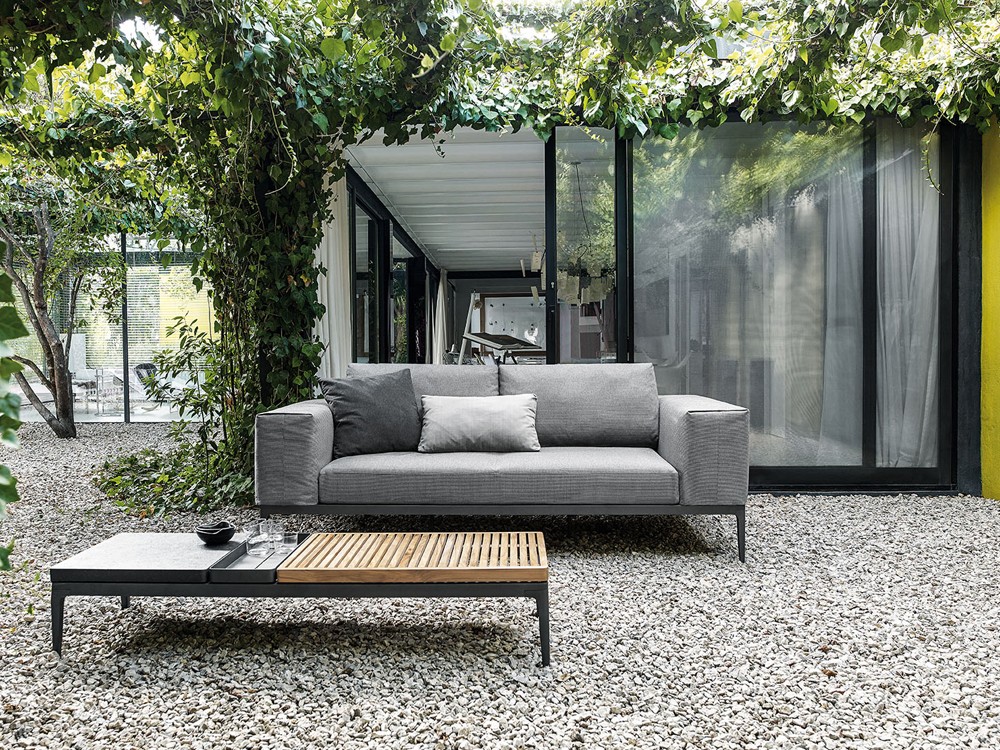 INSIDE OUT
Outdoor furniture has come a long way since the metal designs of years gone by. Outdoor rooms are now seen as an extension of our home and as comfortable places to relax and entertain. With this in mind, many of the largest indoor furniture manufacturers are applying the same levels of style, quality and comfort to their outdoor furniture ranges.

BALCONY LIVING
To tempt buyers away from houses and into apartments, many new developments are incorporating outdoor spaces into their plans, however limited. With balcony living on the rise, small, practical solutions such as foldable deckchairs and footrests have been given an injection of style and colour, to help lift the smallest of outdoor spaces.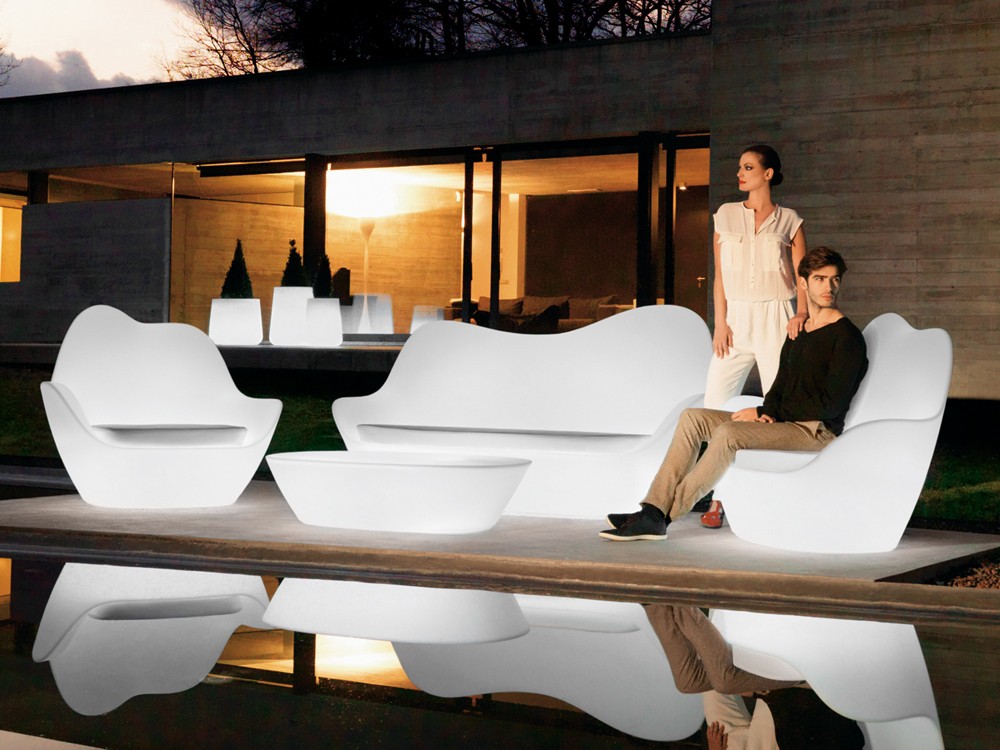 ORGANIC LIGHTING
Well lit exterior spaces provide a wonderful opportunity to embrace warm summer nights – but this does not mean traditional floodlights. They are now being replaced with subtler lighting that fit seamlessly into your surroundings. From illuminated garden pots to LED lit sofas and tables, there are many alternative open-air lighting solutions now available to help create a magical atmosphere.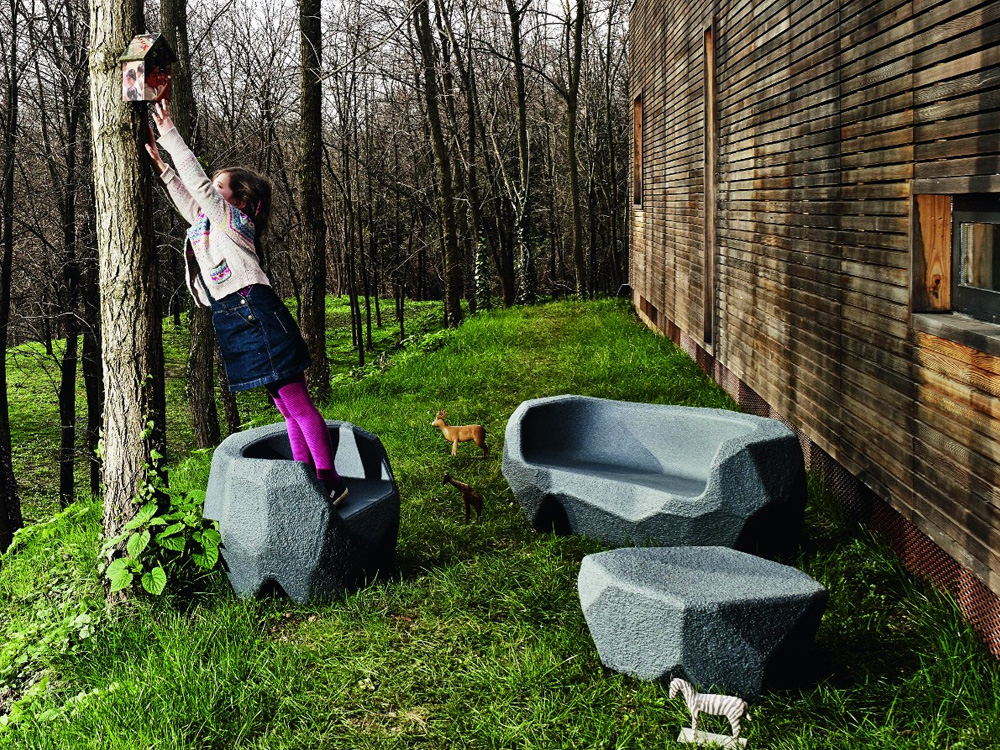 THE LITTLE ONES
Gone are the days when gardens were a formal place with immaculate borders and manicured lawns; today's parents and grandparents want the garden to be enjoyed by all the family. There is now a host of new outdoor products available for both children and pets, including an on-trend plastic seating and table collection in the style of carved rock!
As one of Britain's foremost and largest contemporary furniture shops, Chaplins has recently opened a brand new 'outdoor living' studio at its flagship showroom in Hatch End, Middlesex.
Simon Chaplin says "our customers want design-led furniture in their gardens and outdoor spaces that reflects the style and quality within their homes. Sun shining or not, our gardens are now another room to enjoy and be proud of so I hope we have emulated this in our new department with a range of designer pieces never before showcased in the UK."
View our OUTDOOR FURNITURE COLLECTION or for further information, please contact the main showroom on 020 8421 1779 or via our ENQUIRY FORM.