Outdoor Trends : White on White with Gandia Blasco
Of all the design houses we know and love, there is just one who has taken it upon themselves to explore the possibilities of a single chromatic spectrum. Steeped in history yet distinctly modern, the Ibizan white of Gandia Blasco is immediately recognisable. And while the designs have evolved to become ever more daring, white remains the visual thread that ties everything together.
A hue of multiple meanings, white has a long history in the Spanish and Cycladic islands. The tradition of whitewashing houses first began in the early 1900s, when residents decided to bleach their facades with lime to help ease the heat of the blistering Mediterranean summers.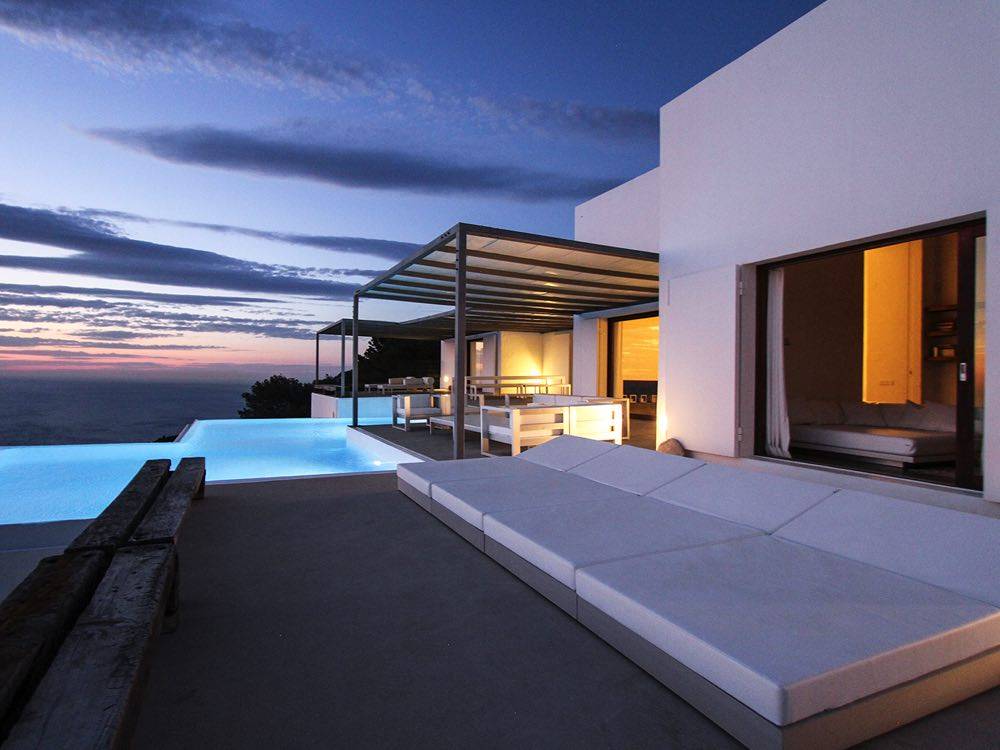 The Hypnotic Cliffside Home of Jose A Gandia Blasco | Disocver more
The optimistic hue was also believed to have a cleansing power of sorts, capable of warding off ailments of the body and spirit. While today we know that the concoction used by our ancestors indeed had a certain disinfecting quality, there is also a sort of a religious purity that comes from decorating with a single colour. Clean and continuous, you can indulge in the most statement of styles without anything feeling superfluous or out of place.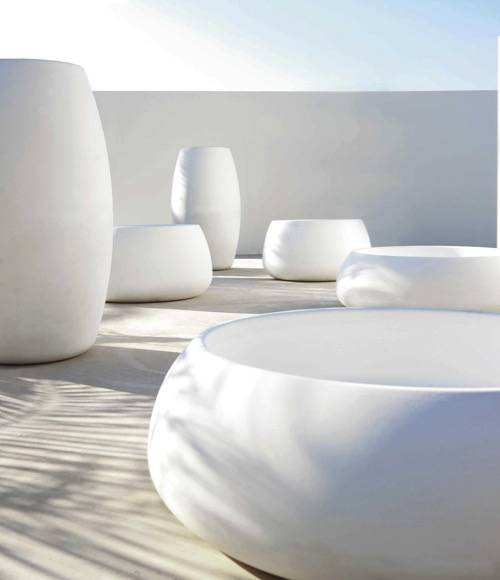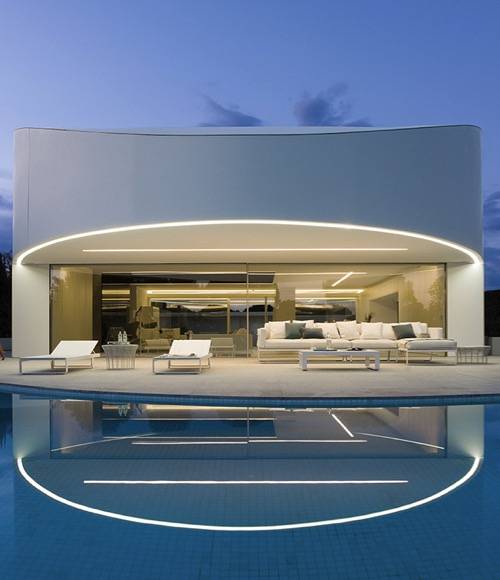 Na Xemena Es Cavallet Chaise Lounge
White has also proven itself to be a loyal partner for more organic textures including weather-hardy teak and delicate rope. So whether you favour futuristic or boho styling, white reveals Gandia Blasco as a brand that does both.