Purling London Dark Chess Set on display at Chaplins – Hatch End
Purling London is a company that strives for nothing else but perfection, especially when it comes to the design and creation of their luxury Chess sets. These luxury items are built around a modern concept, which allows them to provide a well established contrast between tradition and innovation.
Dark Chess displays qualities that would not only appeal to the chess fanatics, but also to those who have a passion for art and design. With the board being lit from the underside it shows the detail that has been bestowed upon each piece providing bold colour and profound shadows.
The sets prove to be a stand out centrepiece for any modern interior. There are five stock colours that the pieces upon the chess board can be chosen from, these include: shadow black, light grey, cobalt blue, burnt orange and classic red.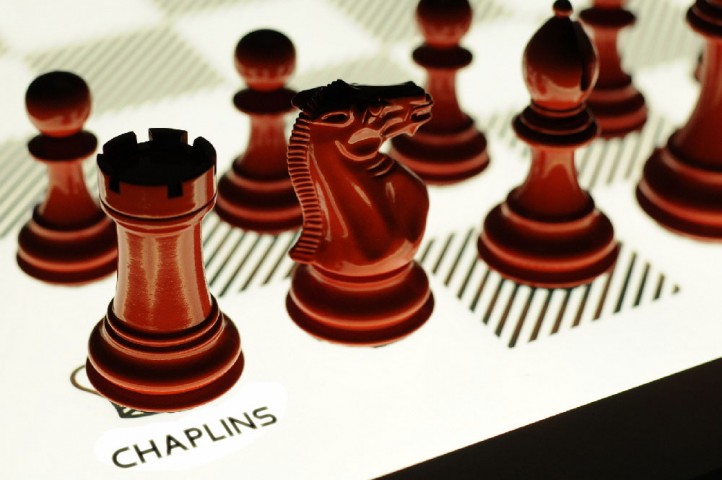 As well as this we also offer our customers the option to have their set fully customised. Corporate companies could choose to have their logo placed on the board for a more professional look or those with an eye for interior design could alter the colours of the pieces to match their home's colour scheme.
Each set is provided with a certificate that is personally signed by the designer.
Dimensions: 56 x 56 cm
For further information Click Here.