Seasonal Style Guide – Chaplins Winter Sale
The transition from one year to another is a magical time. The home as a sanctuary takes on a new resonance and we're able to see our living spaces anew in the calm, pure light of winter. It's a moment for reflection and rejuvenation, as well as cultivating new plans for the year ahead.
In Johannesburg, homeowners welcome in the New Year by throwing out old furniture and clutter, hoping to replace bad energy with good luck. While we can't guarantee fairer fortunes, revitalizing your physical environment with great design is one of the best ways to lift your mood and kick-start new routines.
Our Seasonal Shopping Guide is designed to help you live better with the people you love most. It pulls together the best savings on modern furniture and designer lighting in the Chaplins Winter Sale, alongside essential styling tips for 2018. So whether you want to sleep better on a new designer bed or you desperately need to modernize your lounge, you're sure to find what you need with our selection of contemporary furniture at up to 70% off.
Please Be Seated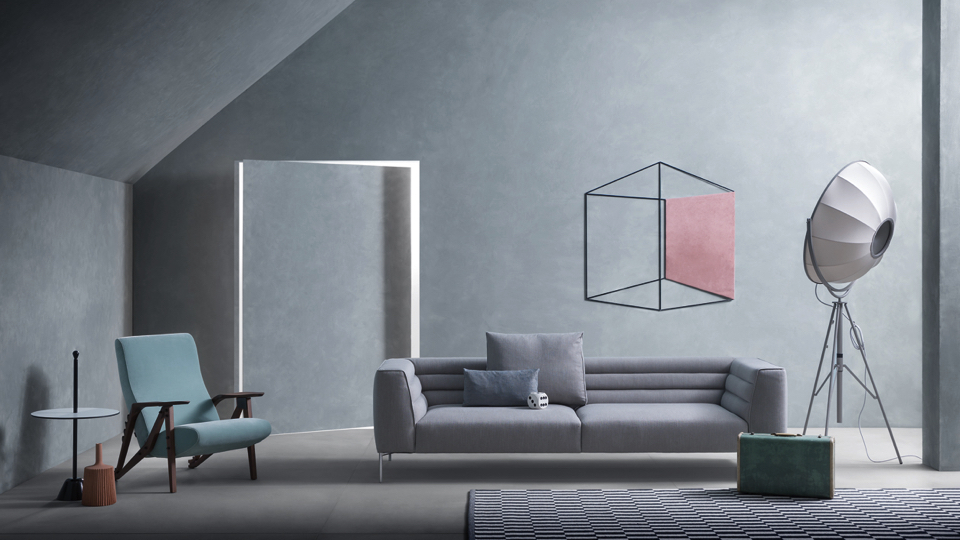 Keeping the heart of your home buoyant and airy is particularly important during the post-Christmas months. Unfriendly weather forces us to hibernate inside, getting closer than ever to friends and family. A modern sofa thus becomes an essential anchor for the short days and longer nights. Our top tip for 2018 is to keep your décor calm and light, opting for a Scandinavian palette of greys, white, purples and blushes for a scheme that is fresh yet undeniably warm.
1) Édouard Sofa by B&B Italia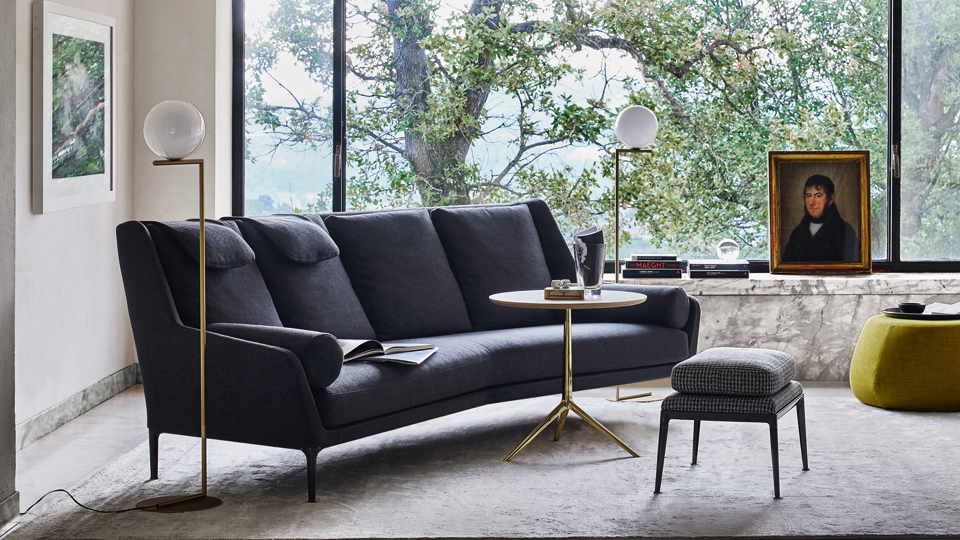 Say hello to perfect posture with the Édouard Sofa by B&B Italia. The striking proportions create a captivating focal point for interiors in need of a bit of oomph after the hum and thrash of the festive period. Designed with effortless comfort in mind, this contemporary sofa exists outside the fickle world of trends, its everlasting silhouette offering the perfect cocoon for an intimate conversation. The Cozy Side Table with its elegant brass feet is a natural companion, giving you all the interior ingredients to channel Italian chic in your own home.
2) Auto-Reverse Sofa by Arketipo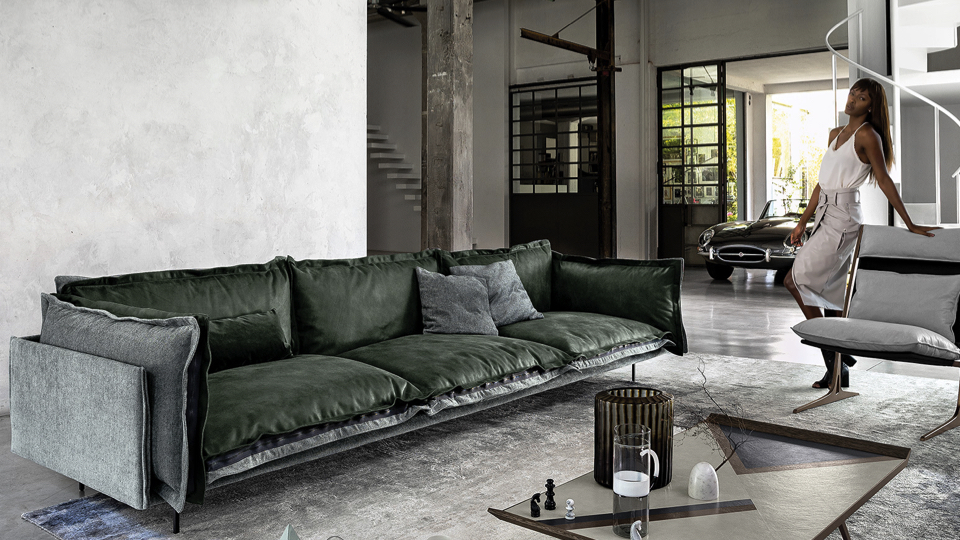 2017 was a love letter to texture. Velvet saw a powerful resurgence on both the catwalks and the showrooms, with Gubi's award-winning Beetle Collection leading other manufacturers to bring out velvet versions of their bestsellers. Expect this tactile extravaganza to continue in 2018, with major designers opting for luxurious tufted upholstery for their modern furniture.
Arketipo's two-tone Auto-Reverse sofa provides the best of both worlds, juxtaposing lush fabrics with smooth Italian leather. Available in a variety of subtle of-the-moment hues, this stylish sofa offers is the perfect spot on which to curl up and enjoy a good book.
3) Lune Sofa by Fritz Hansen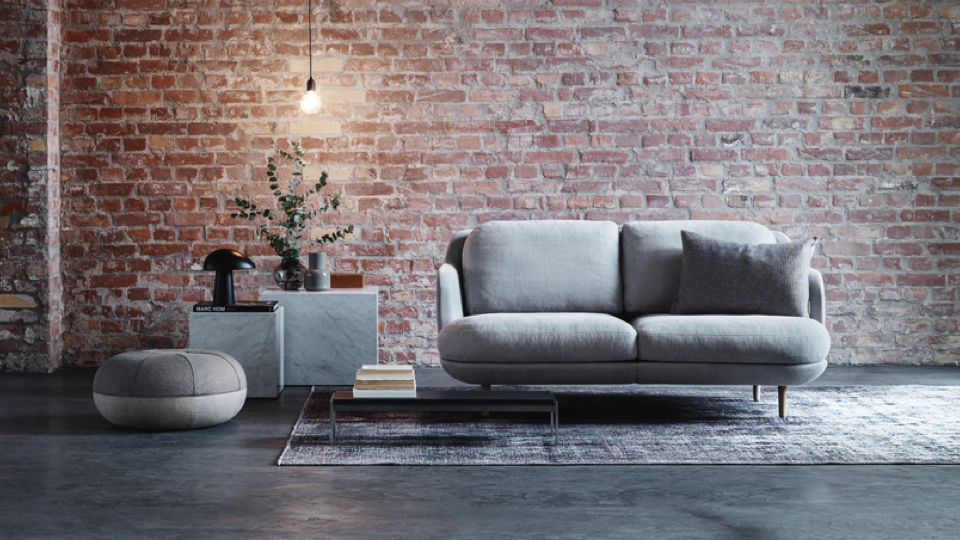 Jaime Hayon is a Spanish designer renowned for his playful, modern furniture. More often than not, his creations reveal a fondness for exuberant forms, cheeky details and feminine hues. The Lune Sofa was the belle of the ball for Fritz Hansen in 2017, garnering international attention for its snug proportions and sumptuous feel. Its curvaceous design reveals a lesson in Lagom luxury while still managing to retain a relaxed and cosy ambience. Available in a variety of sizes and soft hues, the Lune Sofa is where Scandinavian style meets Spanish design – now 15% off in our Winter Sale.
Don't Lose Sleep Over It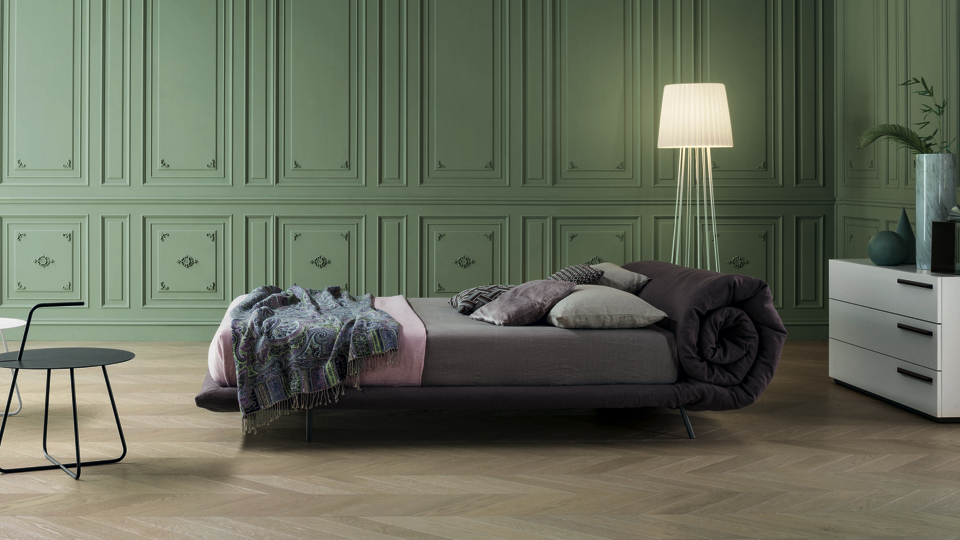 Creating a serene sanctuary away from the bustle of the rest of the house is essential if you want to ensure a good nights sleep. Soft task lighting and a comfortable designer bed are a must, with modern wardrobes and bedside tables offering a stylish solution for clearing up the clutter. Striking a balance between restful and invigorating is also key, and our selection of contemporary bedroom furniture is here to help you do both.
1) Cuff Bed by Bonaldo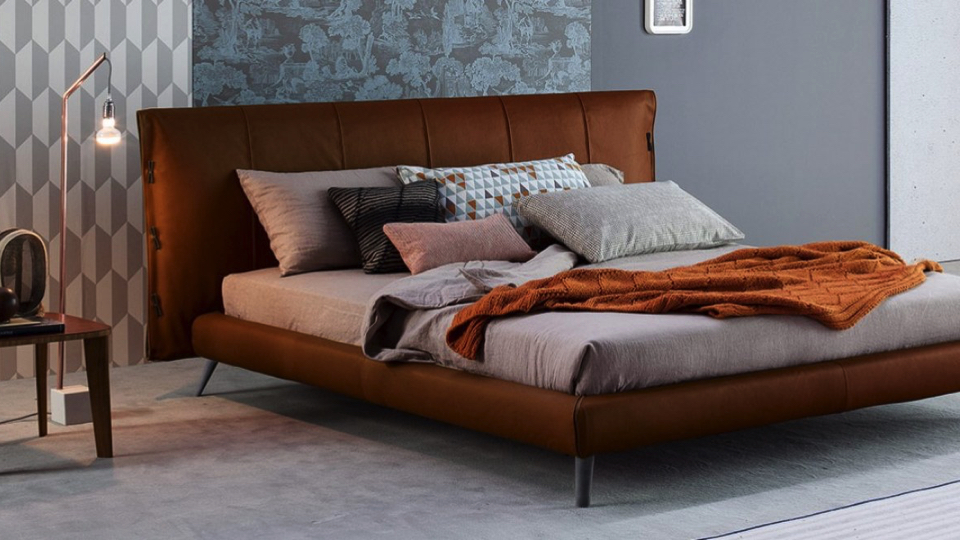 It's incredibly important that your bedroom feels homely as opposed to clinical. Minimalism is great, but a spare and soulless bedroom is not. Adorning your space with pleasing little details will lend your bedroom decor a personal touch. The chic tailoring on Bonaldo's Cuff Bed helps create this effect, making use of delightful Capri Leather frog fastenings to create a striking headboard. And it doesn't stop there, as well as offering supreme comfort, the Cuff Bed includes unique storage solutions, via an optional lifting mechanism.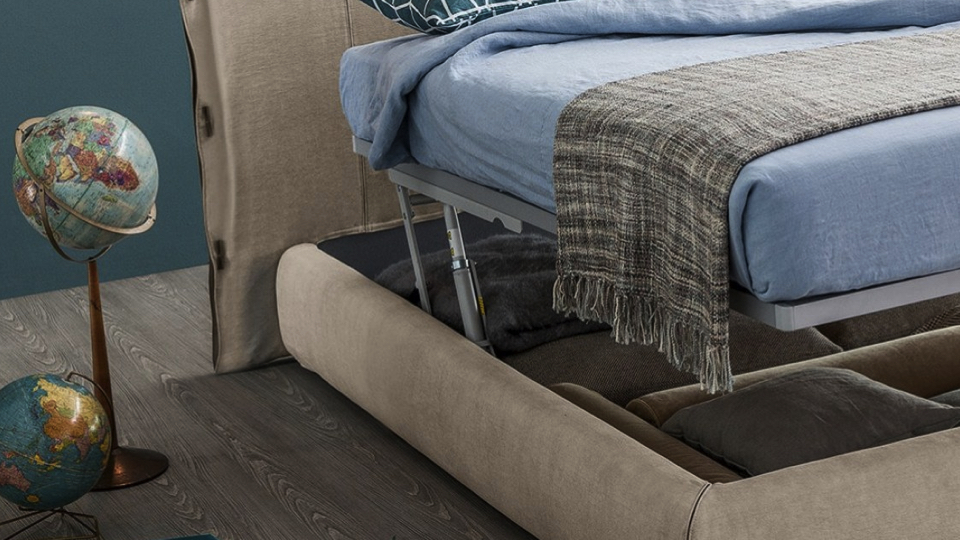 2) Milleunanotte Four-Poster Bed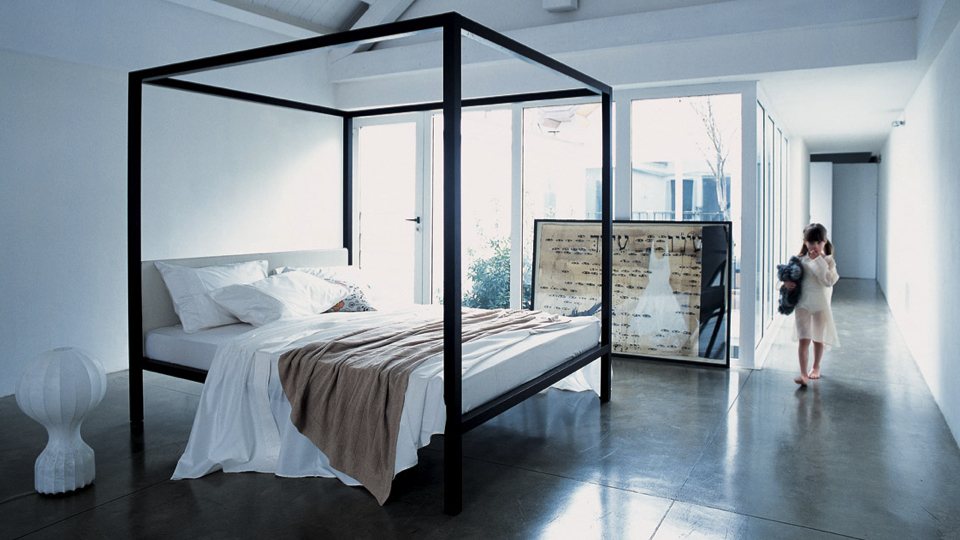 The epic proportions of a modern four-poster bed are an instant indicator of a sophistication and are on track for a major style renaissance in 2018. Drape a gauzy canopy across the frame for an ethereal feel or let the morning light flood in as per this airy bedroom above. Zanotta's Milleunanotte Four-Poster Bed is the ultimate item of statement furniture, gifting dimension and impact to those with spacious sleeping quarters.
3) Ludovic Bed by Cattelan Italia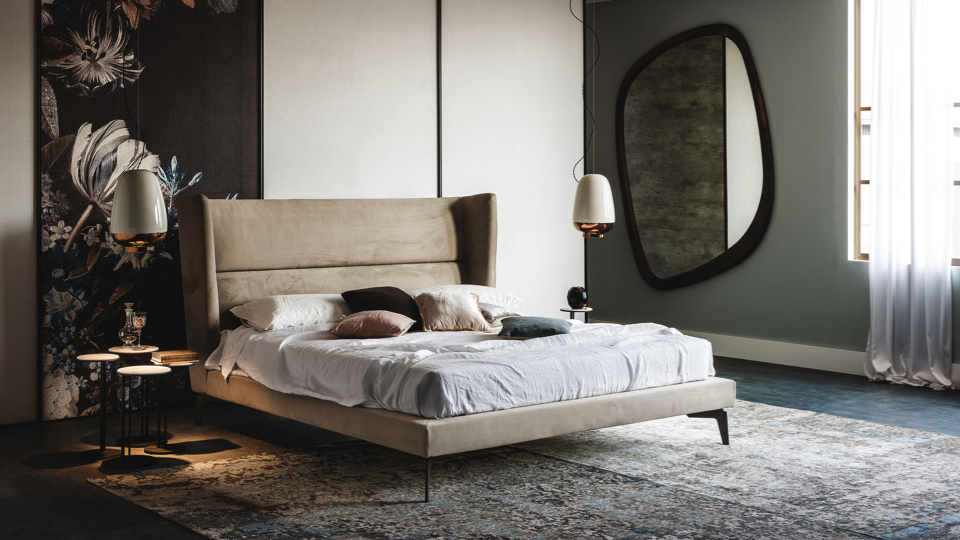 They say you can't go wrong with a classic design. The Ludovic Bed features a hugging backrest inspired by the stately proportions of a traditional wing-backed armchair. Entirely covered in soft, Italian leather, this gorgeous modern bed adds a touch of bygone glamour to your evening routine thanks to its flared, unusual backrest. Pair with the Asia Pendant Light and you have the perfect spot to unwind after a long day at the office.
Find Time To Dine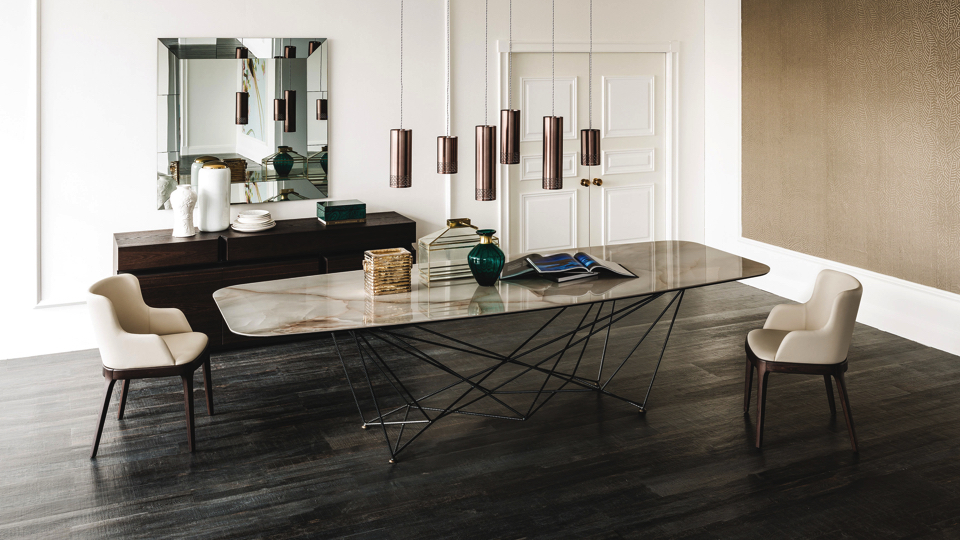 Next year, we just have one humble request. Please don't hide your contemporary dining table under a tablecloth. We understand you might feel nervous, but with a ceramic table top, there really is no need.
Cattelan Italia's signature Keramik finish is tried and tested against all of the kitchen's most punishing elements (bleach, cuts, heat and, of course, the dreaded red wine). It's completely non-absorbent and wonderfully dense, which means stains or knives cannot penetrate its gleaming surface. Meanwhile, it's gorgeous marble-esque finish offers year-round glamour and is utterly on-trend for 2018. Do away with coasters and save time with this gorgeous modern dining table from Cattelan Italia.
2) Tobi Ishi Dining Table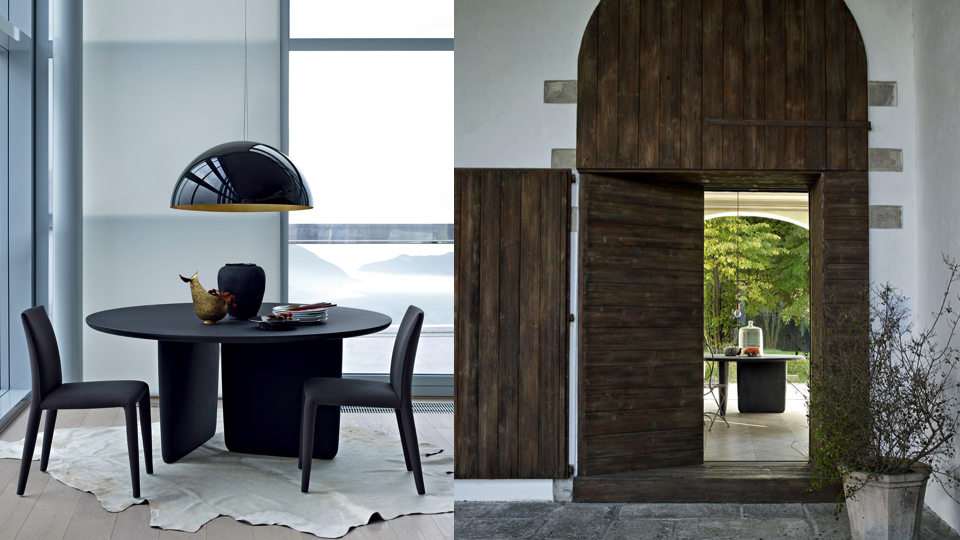 Designer furniture that inspires and soothes after a long day at work is a necessary antidote to modern life. Keep calm and carry on with the Tobi Ishi Dining Table, a gorgeous creation from B&B Italia that takes its stimulus from Japanese Zen philosophy. The asymmetric proportions of this stylish dining table establish an arresting focal point, a moment of synchrony in a hectic, modern world. Desalto's Clay Dining Table also manages one such balancing act, it's dramatic top and flared base emphasizing the power of connection and stability.
3) Retro Dining Table by Porada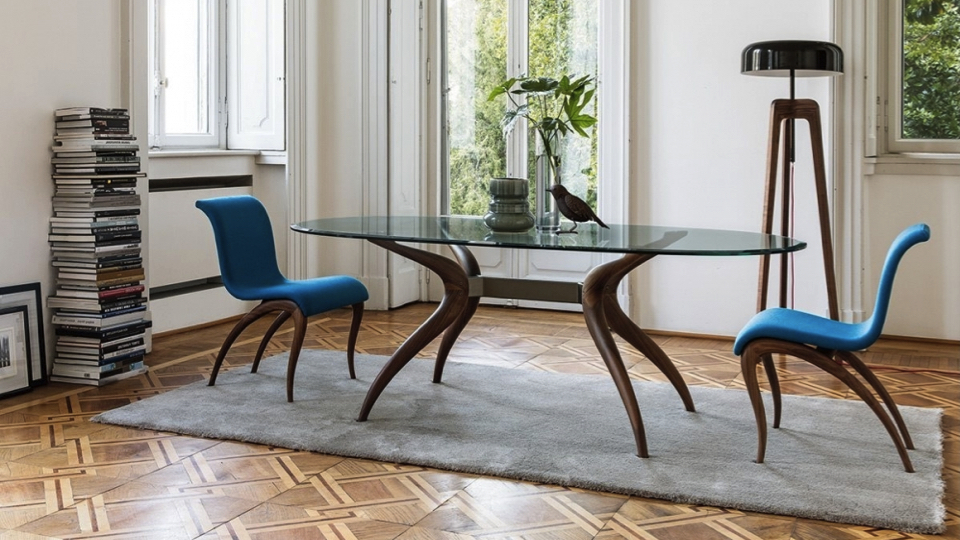 As tempting as it is to eat in front of the TV, dinnertime is a precious opportunity to share a meal with your nearest and dearest. Investing in some comfortable modern dining furniture is a great way to bring the family back to the table.  The sincere appearance of rich Caneletta walnuts and soft leather dining chairs is a tried and tested formula for great style, with Porada's Retro Dining Table offering classic Italian craftsmanship at its finest.
Eternal Light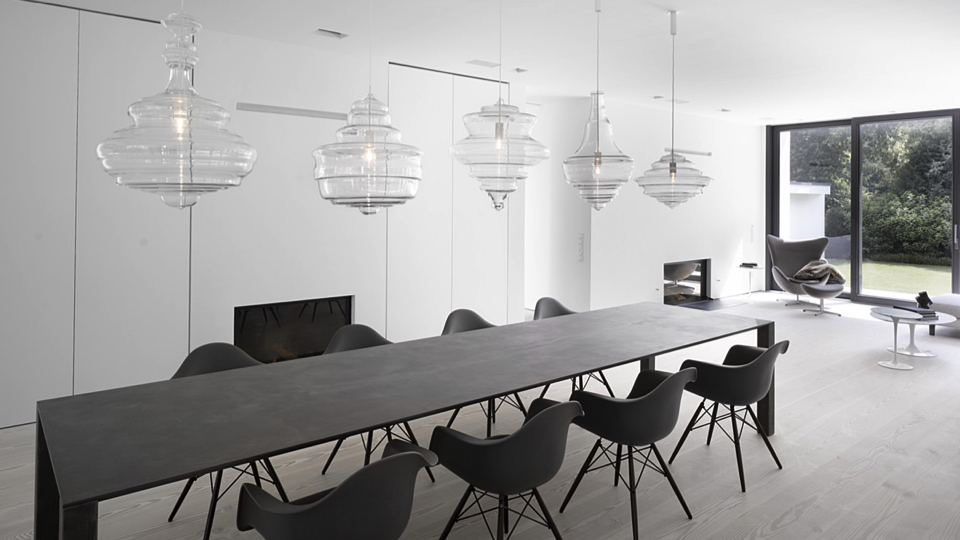 2017 was a great year for contemporary lighting. Modern pendant lights discovered the poetry of flight with Moooi's Perch Collection. Louis Poulsen's much-loved classics found new appeal in miniature formats and Lasvit stole the show with their "Never-Ending Glory' Collection. Expect nothing less for 2018, with IMM Cologne's theme of eternal light sure to bring forth inspiring new contemporary lighting for modern homeowners. The shortlist that follows includes the designer products that helped us to see our homes in its best light this year.
1) The Gold Standard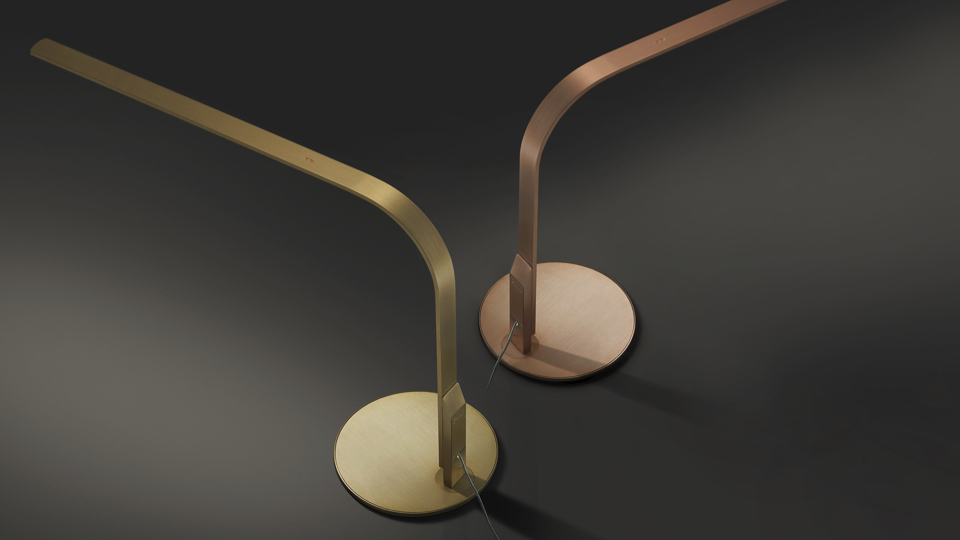 Metallic lighting was everywhere in 2017, with many contemporary designers opting to finish their designer lighting with lustrous gold and copper finishes. Gold has long been synonymous with glamour and its incorporation into contemporary task lights gifts style and poise to your everyday endeavours. Our personal favourites were the LIM360 Task Light from Pablo Lighting and the Type 75 Mini Metallic Desk Lamp by Anglepoise. The minimal form of the LIM360 allows light to assert its presence while doubling as a handy USB port for easy charging of your mobile devices. And while the finish is opulent its usage is conservative, the powerful LED bulbs boasting 90% better efficiency than its halogen counterparts.
The Type 75 Mini Metallic Desk Lamp, on the other hand, was nothing short of a visual revolution for Anglepoise. A typically British brand with faultless function and a distinctive silhouette, the copper lustres granted a refreshing update to a classic design. This timeless treasure heralds a rich design tradition and an expressive future, yours for just £130 in the Chaplins Winter Sale.
2) Powerful Pendants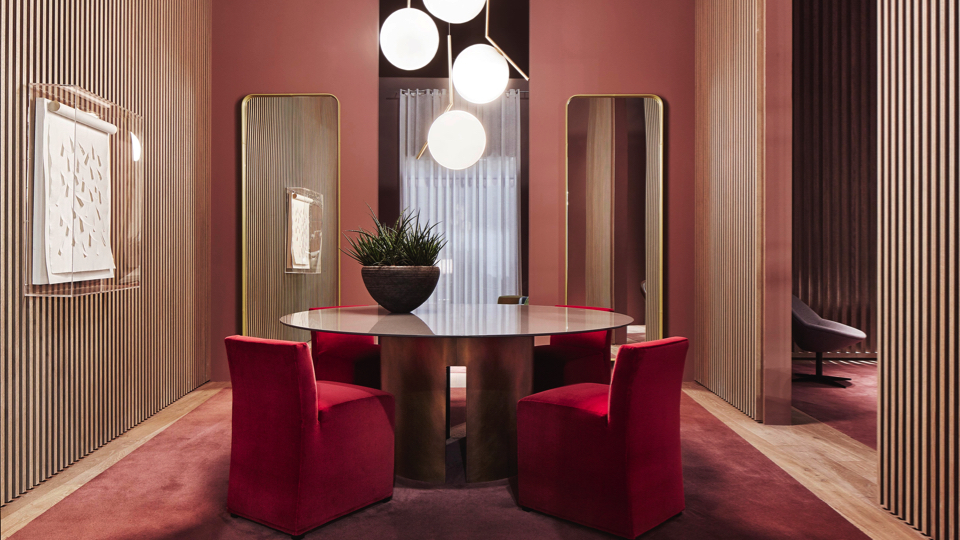 Astral designs, looped lighting and mystical orbed pendant lights set the tone for modern lighting in 2017. Michael Anastassiades' delightful IC S1 Pendant Light came into its own, delivering a powerful gush of illumination and a stylish punch to boot. His gorgeous IC Lights collection is inspired by the mesmerizing skill of circus performers and appears to defy the laws of nature and balance to create a divine lighting spectacle.
With great savings on over 100 luxury designer brands, the Chaplins Winter Sale offers a fantastic opportunity to take home a timeless design for less. Discover the life-affirming power of great design, and start your home story today.