See Your Home In Its Best Light – AW17 Lighting Trends
It's impossible to overstate the importance of good lighting. A commodity like no other, it helps us to work, relax and live better. As the nights stretch ever longer, creating a cosy and inviting home is at the top of our to-do list. This season, make light work of your interior with these gorgeous lighting trends destined to brighten up even the darkest of spaces.
This Little Light of Mine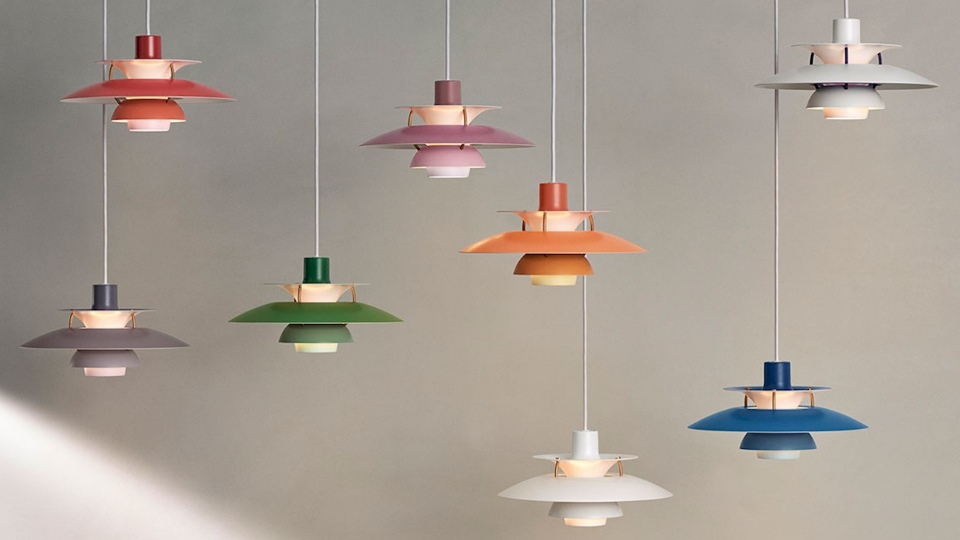 Petite but powerful, this gorgeous collection of mini lights make virtue out of their tiny stature. Condensed versions of much loved lighting classics, they pack a serious style punch while offering spectacular illumination for a fraction of the price.
Brand new for AW17 is the PH 5 Mini Pendant Light by Louis Poulsen. Much like its predecessor, the PH 5 Mini understands the important of soft and serene lighting, ensuring glare-free illumination no matter what your perspective. Designed in collaboration with colour expert Louise Sass, the PH 5 Mini is available in a whole new array of colours which soften in hue layer by layer. Opt for of-the-moment dusty pinks or autumnal oranges for a refreshing new look this season.
Equally colourful and adorable are the Mini Pipistrello and Panthella Table Lamps. Both excel in offering a balanced ambient glow, ideal for use in the bedroom or hallways. Their distinctive silhouettes are instantly recognisable, gracing the floors of design museums the world over. Together they embody a sensual curved approach to shaping light, the telescopic neck of the Pipistrello Table Lamp seeming to stretch towards a cupped handful of moonlight.
Bloomin' Lovely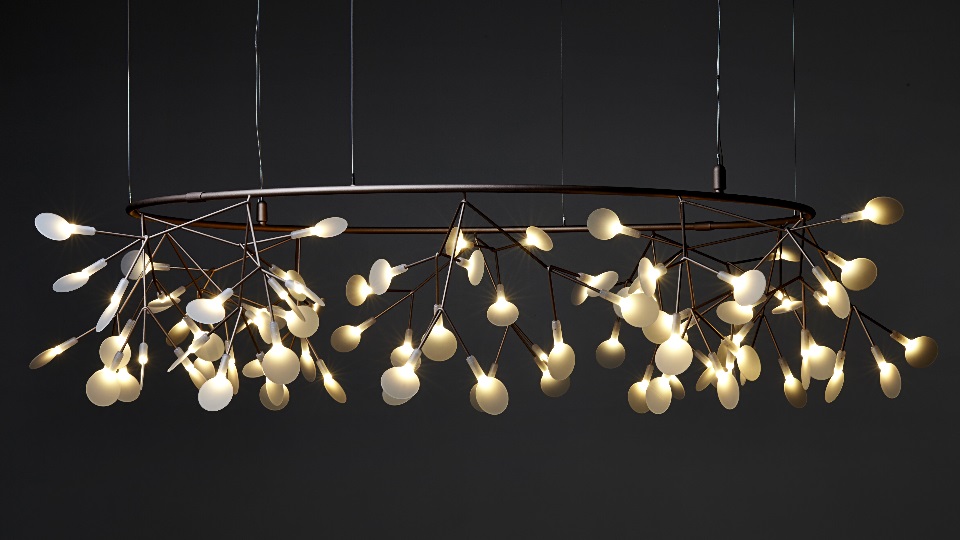 It's often been said that Mother Nature is the most spectacular designer, and her pervasive influence can be found in every aspect of modern lighting. From floral blooms through to brass birds, contemporary designers are shedding new light on her most fantastical creations. None more so than Dutch designer, Moooi, whose quirky creations exist halfway between the natural world and Lewis Caroll's Alice In Wonderland. Their latest design, the Perch Branch Pendant Light, encapsulates the magic of birdsong, transforming the delight that their music inspires into a tangible glow. In a scene straight from Shakespeare's Midsummer Nights Dream, the adjustable LED birds perch poetically on a brass bar, so captivating we simply had to bring them home with us to our showroom.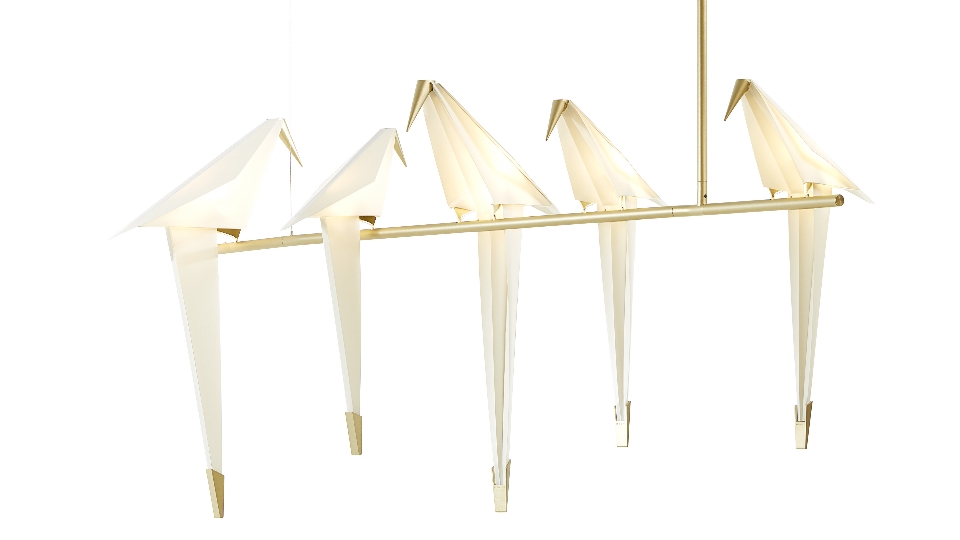 Italian designer Mogg also finds inspiration in the abundant natural world. Their Amazzonio Pendant Light invites design lovers on a tropical journey to the heart of the jungle, their intricate leaves carefully crafted from steel and plastified paper.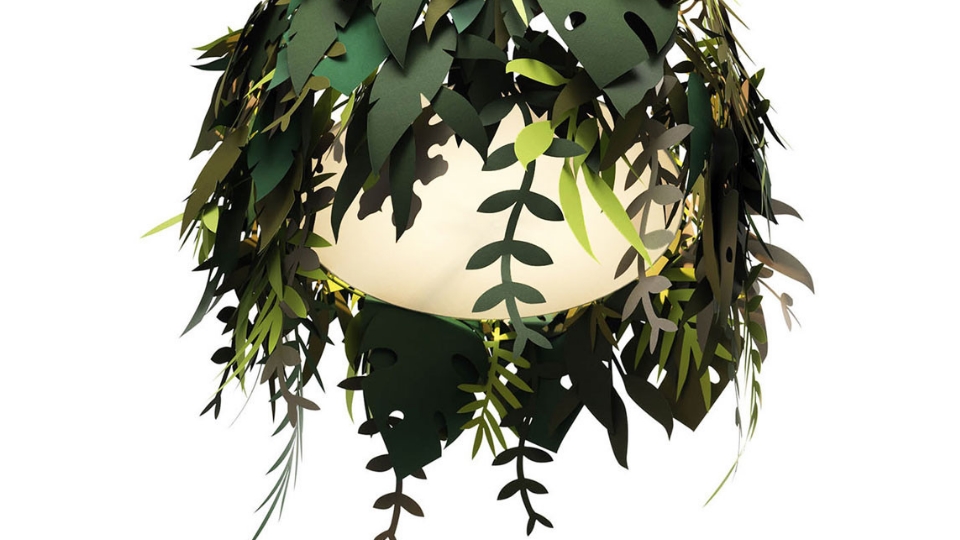 Glamorise The Task At Hand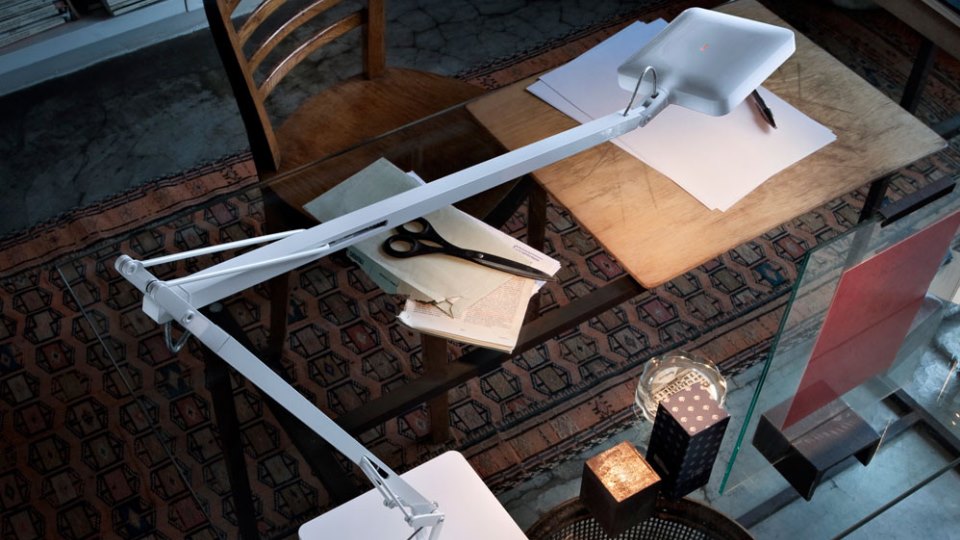 It's amazing the difference a great task light can make. Any late night office worker who has struggled under the blink of strip lighting can attest to the negative effect it can have on both your eyes and concentration. Today's designer task lighting is not only immensely efficient, they're a wonderful way to add style to your home office or bedside table. Metallics have been enjoying a moment with Pablo Lighting and Anglepoise bringing out metallic versions of their bestselling pieces. The minimal silhouette of the LIM360 allows powerful LED bulbs to work their magic while offering an handy USB port to charge your mobile devices. Meanwhile 360 degree rotation lets you illuminate those hard to reach spots without ever having to slow down.
Read Between The Lights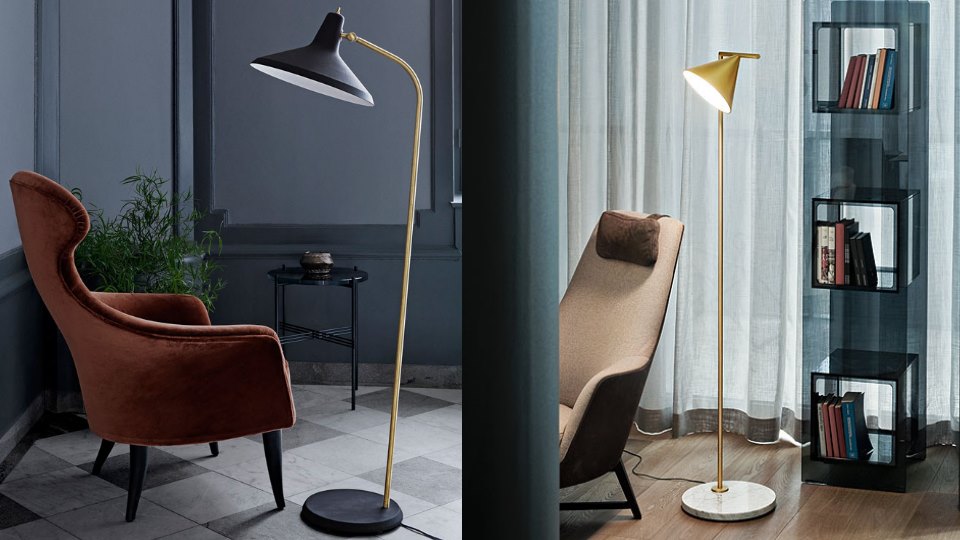 And just as contemporary lighting can help with focus, it is equally essential in our quest to unwind at the end of the day. Many still find the best way to switch off is with a good book, and there's something very Hygge about the thought of curling up in a comfortable armchair away from the glare of our mobile phones.  Cultivating the perfect reading spot requires a focused beam of light, preferably out of your line of vision. For those who prefer a sleeker silhouette, the Magento Floor Lamp by Foscarini or the Doride from Artemide are a great place to start.  Meanwhile, the Captain Flint Floor Lamp by FLOS and Contardi's Tata Floor Lamp offer something slightly more luxurious.
Fantastical Lights And Where To Find Them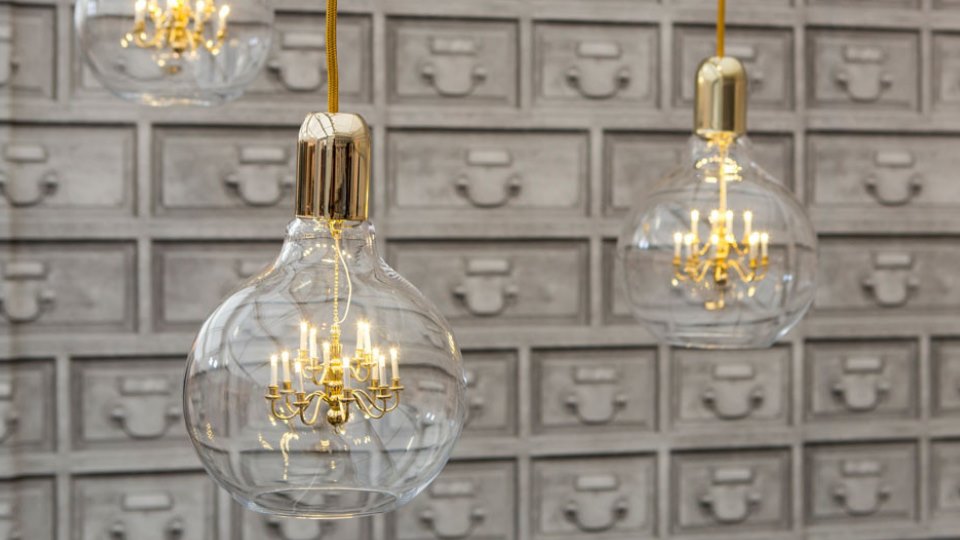 Embark on an enchanting journey of modern design with these spellbinding lights designed to give interiors an extraordinary dusting of design magic. Guaranteed to captivate those in their presence, these bewitching beauties will transform your interior.  Light up dull décor with the charming 'Once Upon A Light' and immerse yourself in its mesmerising optical illusion.
Crafted from hand-blown glass, the 'King Edison Ghost Pendant Light' is the perfect fantasy. Its unique beauty makes a powerful statement, drawing design lovers in with its energetic aura. For those looking to add a little gothic glamour, look no further than the deep and endearing 'Smoke Chandelier'.  Crafted from burned wood this mythological model of a classic chandelier adds depth and intrigue to contemporary living settings.
Our Autumn Promotion runs for the whole of October and is your chance to get hold of stylish designer lighting for less. Come visit us in store or browse leisurely online with Chaplins – your one stop shop for modern lighting.