Soft Pad Chair by Charles and Ray Eames now available in new leather colours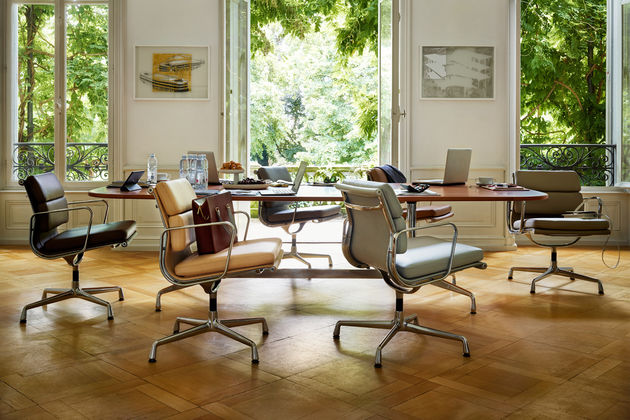 The Original is made by Vitra.
Quality, longevity and comfort – these qualities are embodied in the Soft Pad chair by Charles and Ray Eames which, first created in 1969 is now available in new leather colours.
The new harmonious colour palette comprises of 22 shades of Premium Leather in three colour groups: warm reddish-browns, cooler green and bluish tones and white-grey-black. Conceived by Hella Jongerius, the new colour combinations bring a fresh new look and highlights the natural quality and smooth texture of this superior-quality semi-aniline leather. The elegant contours are highlighted by subtle contrast stitching which creates a handcrafted quality. In addition the construction of the Soft Pad cushion has been modified using viscoelastic foam which ensures soft comfort and enhances the pleasant feeling of sinking into the chair.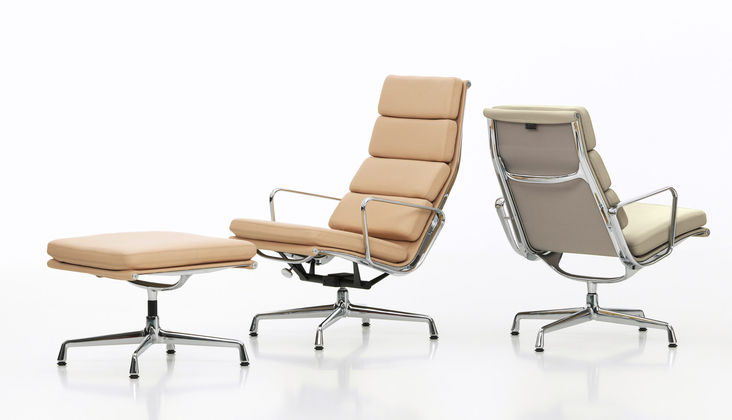 Vitra has produced the Soft Pad Group over a period of decades in the same superior quality which allows us to offer a 30-year guarantee.
For further information Click Here.