The Beautiful World of Ugly Betty
The pilot script for Ugly Betty suggested that the New York office of the fictional fashion magazine Mode should look as futuristic as an iPod. Production designer Mark Worthington got it right away. He went into the job interview on a Friday and went back again on Monday with images of extreme offices in Japan, the U.K., and the Netherlands. After the presentation, Salma Hayek and Silvio Horta, two executive producers of the U.S. version of the popular Colombian telenovela, said, "Yes! Go!" The result is a set that looks every bit as glamorous and stylish as the actors and actresses that grace it…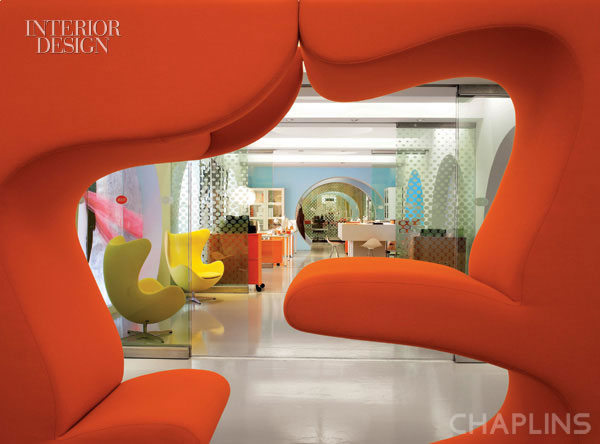 Most of the set of Ugly Betty represents the office of the fictional Mode magazine. Its art department boasts a pair of Arne Jacobsen's infamous Egg Chairs.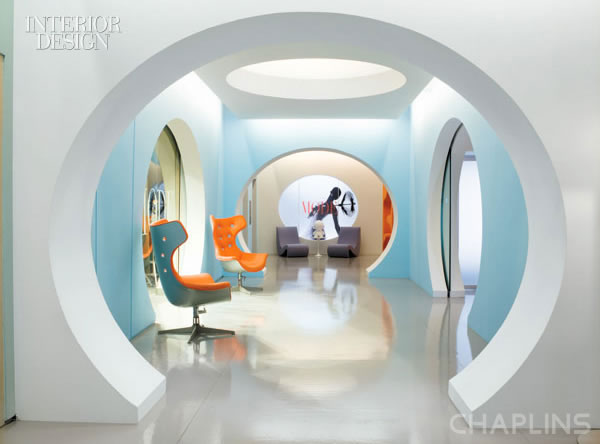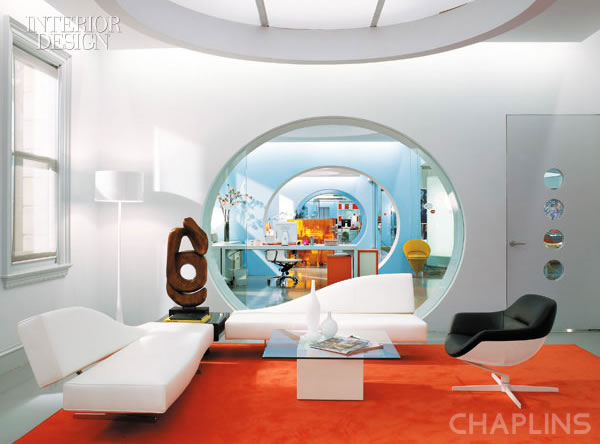 Two Regina Lounge Chairs designed by Paolo Rizzatto's for Poltrona Frau welcome visitors in the entry and Daniel's seating area is made up of furniture from the hugely talented Jean-Marie Massaud, these include the CassinaAukland Lounge Chair which is alongside two Aspen Sofa's.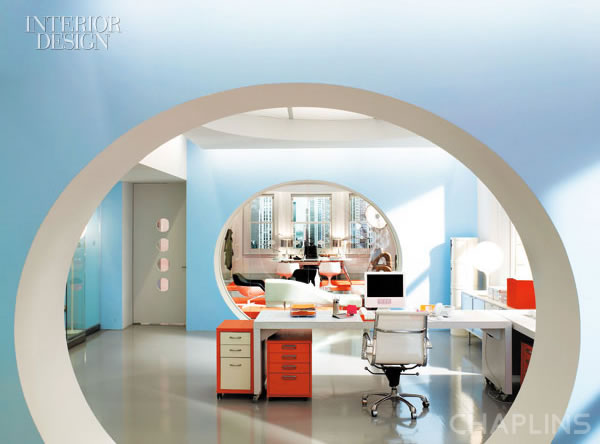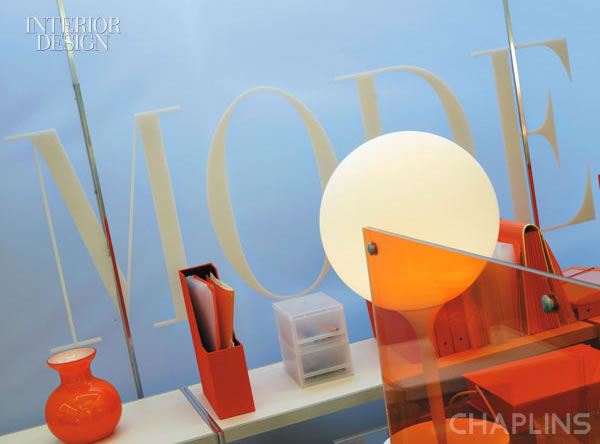 A Vitra EA117 Office Chair by Charles and Ray Eames was chosen for the co-editor's assistant, originally Betty Suarez and an Artemide Castore Lamp also features in Betty's shared office as associate features editor.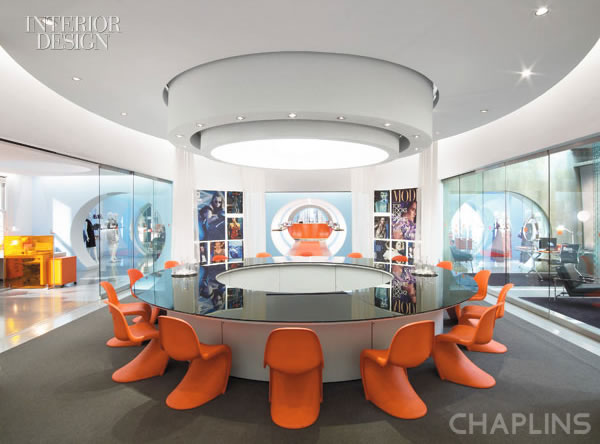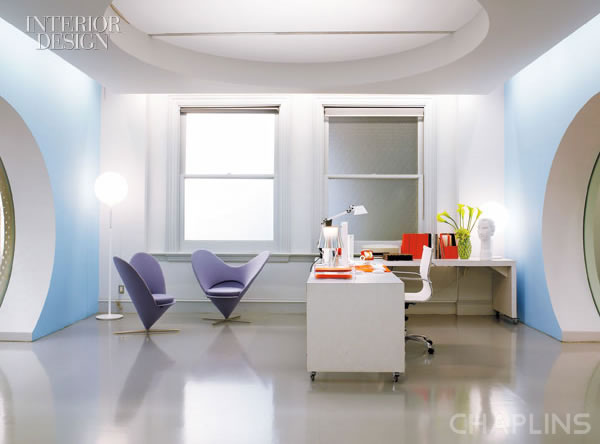 In the conference room, Verner Panton Chairs by Vitra  surround a custom table with a tempered-glass top and he also designed the guest Heart Cone Chairs at the station of the editor in chief's assistant, Marc St. James.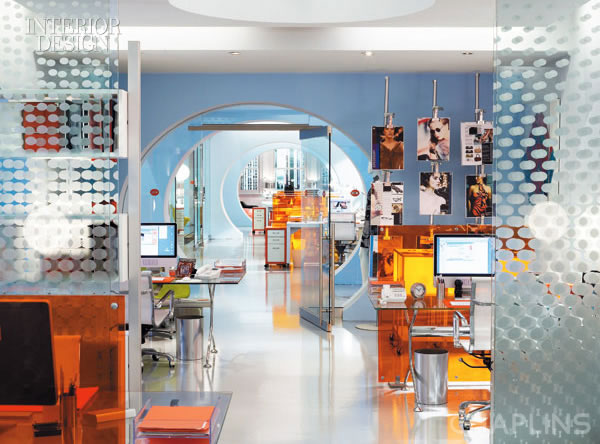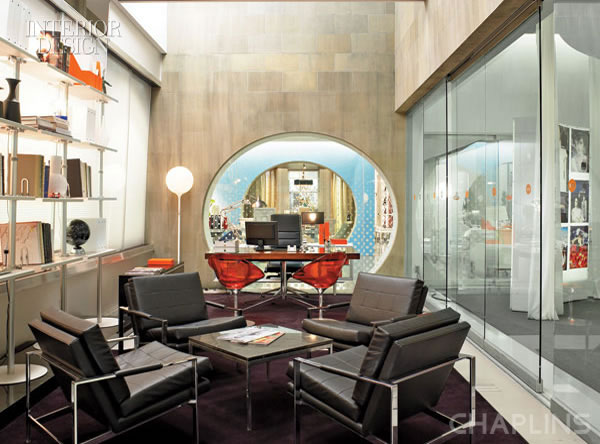 Betty and several other editors use Alberto Meda's Frametables by Alias for desks and in managing editor Matt Hartley's office, 1970's Milo Baughman chairs gather on one side, while Philippe Starck's Ero S Chairs pull up to a 1970's Florence Knoll desk.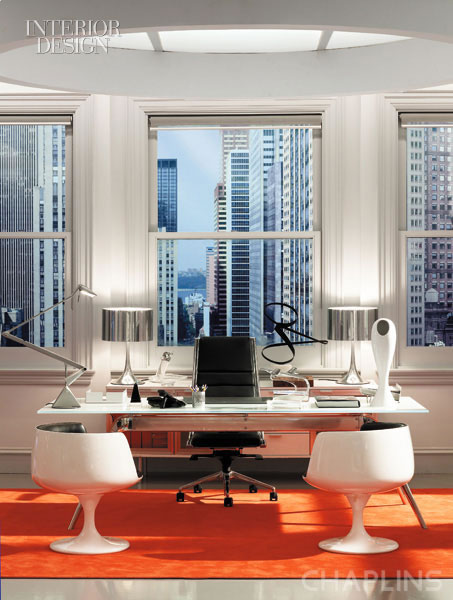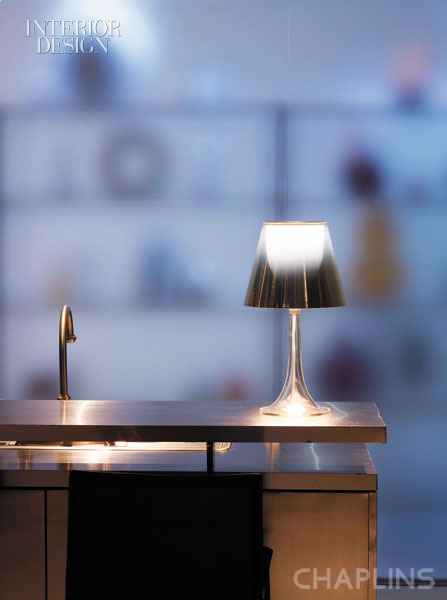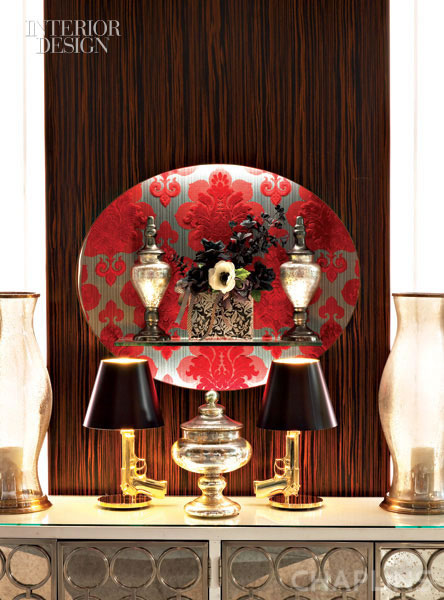 In co-editor Daniel Meade's office, 1960's swivel chairs face a T-No.1 Desk by Todd Bracher and two Sebastian Wrong Flos Spun Table Lamps.  A Philippe Starck Flos Miss K Lamp lights up the home kitchen of editor in chief Wilhelmina Slater and nearby two Gun Lamps can be seen in her home living room.
For further information Click Here.