The Future of Soft Furnishings – 3D Lush by Karim Rashid
Karim Rashid doesn't believe in specialising. A pluralist in every sense of the word, his work has encompassed everything from designer lighting through to barstools and sex toys. The recipient of over 300 awards in his 35-year career, he is a prominent figure on the design horizon – and not just because of his penchant for pink suits. Rashid's designs are sensual, futuristic and almost always harnessing the latest in textile technology. An advocate of minimal, democratic design, he has courted controversy more than once for his lamentation of what he terms "design derivatives" – an absence of originality that he feels steal both oxygen and momentum from the creative community. And so in 2017, Rashid has taken matters into his own hands with a collection so innovative, it won't be enough to look once.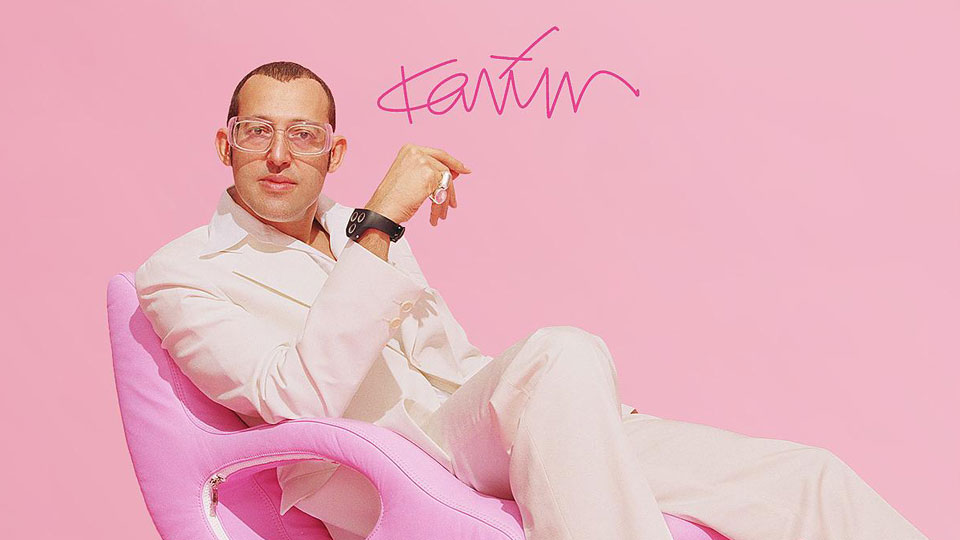 The 3D Lush Collection for Carpet Sign is the result of years of experimentation into textile robotics. All curvaceous shapes, undulating lines and bright colours, the 12 sensual rugs are in many ways indicative of Rashid's statement style and passionate design agenda – except there's one key difference. Developed using a state-of-the-art tufting robot, Rashid has liberated soft furnishings from their usual flat dimensions, introducing 3D ripples, bumps and curves into the rugs surface. The effect is a delightful optical illusion, a gorgeous mini landscape embedded into the 100% New Zealand wool surface. All of this is made possible by the robots ability to coalesce various pile heights simultaneously, uniting cutpile and looppile techniques in one mesmerising product.
Each contemporary rug reveals an obsession with curvaceous, biomorphic forms, representing Rashid's desire not merely to think outside of the box but to do away with it altogether. Supernova, the undisputed jewel of the Lush Collection, blows apart what Rashid terms "the grid". He argues that thanks to the prevalence of screens, our lives have become rigid, compartmentalized and much less human. The Supernova 3D Rug, powerful and unconfined, lends us that much needed other lens – an invitation to create homes that are soft, colourful and divergent.
The Lush Collection also raises a much more universal concern, first explored in Rashid's designs for Artemide and later again with his Apex Wall Light for Fontane Arte. As the digital and physical world become increasingly porous, how will designers humanize our new augmented reality?
The Lush Collection reminds us that every object possesses its own semantic language. In a 2013 interview with Miami Design, Rashid describes how "certain forms, lines, colours and textures all touch and communicate to our senses and daily experiences." The gorgeous Konverge and Elapse Rugs are the result of this thinking, realised four years later thanks to the exponential qualities of new technologies. In looking to other forms of knowledge above and beyond the aesthetic, Rashid unlocks a sense of sensuality and tactility that has long been absent from modern homes.
Rashid's "inward-out" design philosophy is also particularly helpful in addressing the peculiar disconnect between design, technology and tradition in contemporary society. Rather than trying to fill space with reiterations of old templates, Rashid's designs are led by the senses, which are then enhanced by borrowing some detail from the more vibrant digital world. The softly undulating surface of the Border Kross Rug tinted a vivid electric blue is Rashid's way of restoring intrigue in our physical world. In marrying both the old and new together, this gorgeous collection shows how digital and physical can enrich one another artistically.
The Lush Collection is an invitation to demand more from our furnishings. More colour, more texture, more life. A curious hybrid of traditional materials made anew by avant-garde robotics, these rugs point to an exciting future of haptic technology, 4D and a radical overhaul in the way we experience and design our homes. Love or hate him, there's no denying that Karim Rashid is creating the world of tomorrow. And as we enter our new technological age, we will need designers like him to help shape our new multisensory reality.