The New Sofa Collection from Arketipo ticks all the boxes for your stylish yet versatile home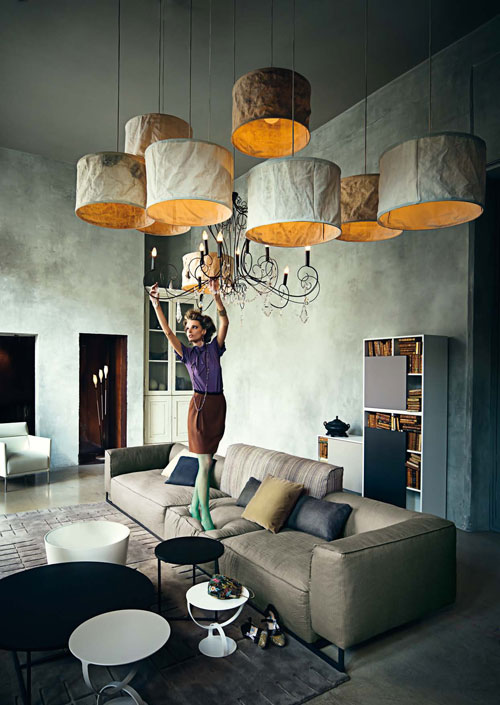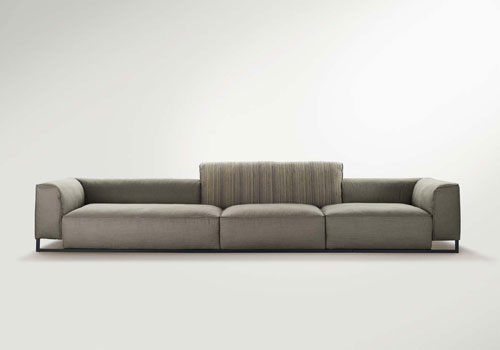 INKAS designed by Mazoni – Tapinassi, is an exclusive sofa allowing the creation of a unique, unrepeatable style, and endless patterns of interlocking shapes with the seat and armrest/back units. The Inkas compositions have an irregular design: the edges of the seat units and back units do not match and the height of the back units is variable. The effect is an interlocking pattern of soft and geometric shapes that convey a sense of rhythm and vivaciousness. All the components are in down. The base supporting the back and armrests is available in micaceous brown or white.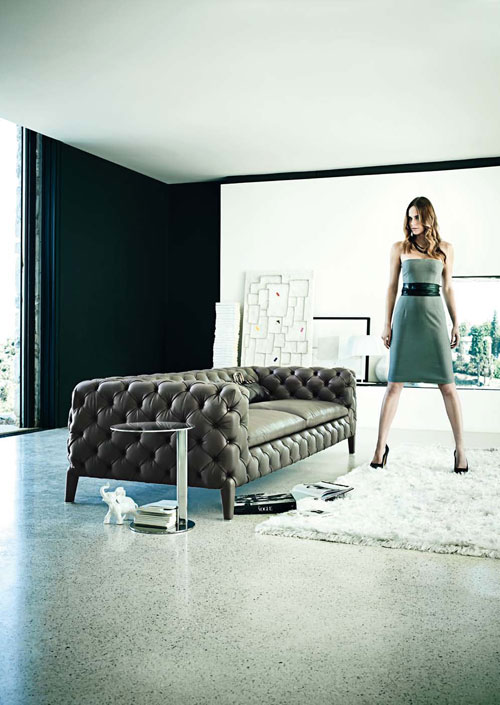 WINDSOR designed by Manzoni – Tapinassi, is produced in leather in two unique pieces, sofa and armchair, Windsor fits in with all kinds of furnishings. Perfect in a traditional setting, in a modern setting it stands out like a valuable work of art. Made exclusively by hand with capitonne upholstery, the sofa has a decidedly British feel. It is refined and sophisticated, yet also soft and welcoming, due to the distinctive button buried in the diamond quilting of the padding.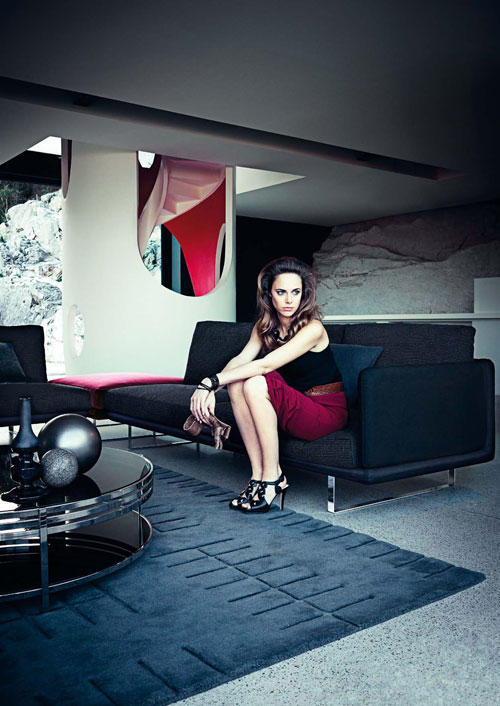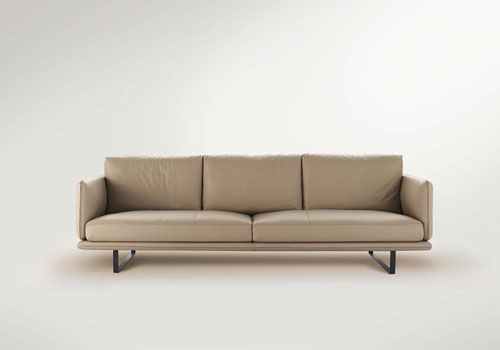 RAIL designed by Manzoni – Tapinassi, is an elegant design with clean lines. The feet, 18 cm high, raise the structure and give an effect of extreme lightness. Rail is an exclusive sofa which stands out for its attention to detail in the particularly fine stitching. A distinctive double-edged seam runs around the whole structure and armrests, resembling the double lines of rail tracks.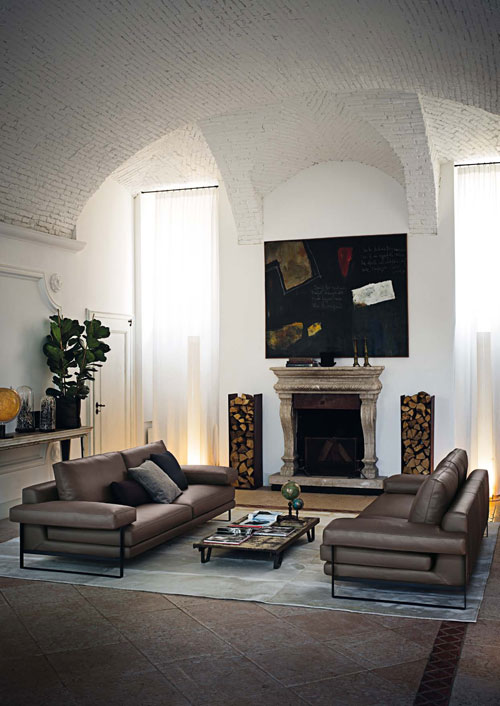 EGO designed by Manzoni – Tapinassi, is a sofa featuring carved, geometric lines give it great personality and a unique style combined with maximum comfort. Oversize seat, back and armrests are extremely soft for all round cosiness. Ego is the latest elaboration of the 1980s concept of the sofa. The feet, available in chromed or micaceous brown stained metal, support the wide armrests in down.
For further information Click Here.