Through the keyhole: Enter the Surreal World of the Amazing Humberto Campana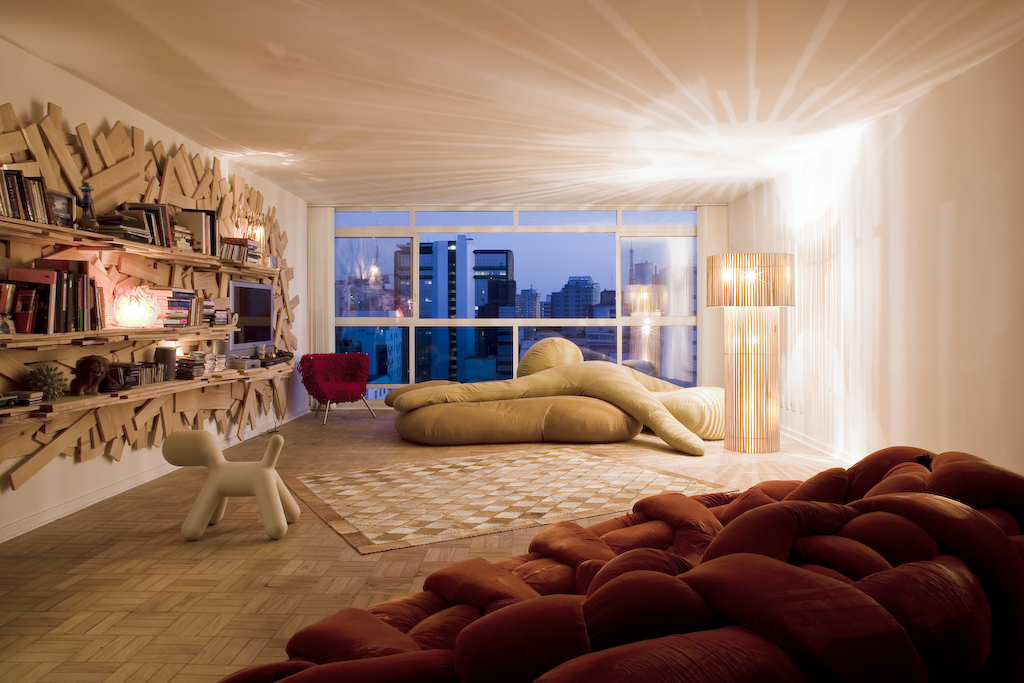 It's always interesting to see inside the homes of architects and designers, discover their tastes and preferences and also check out the products born of their own will, not the desire of customers.
Today we enter the surreal world of the amazing Humberto Campana, who, along with his brother Fernando were the first Brazilian artists to exhibit their work at The Museum of Modern Art (MoMA) in New York.
Drawing inspiration from Brazilian street life and carnival culture, the brothers Fernando and Humberto Campana combine found objects – such as scraps of wood and fabric off-cuts – with advanced technologies to create a vibrant, energetic and definitively Brazilian approach to design.
For further information Click Here.
Photos by http://www.mairaacayaba.com/